This post contains affiliate links for Amazon. By purchasing an item on the Amazon site using these links, I will receive a small commission on your purchase. This commission does not affect the price of your item.  For more information about my Disclosure Policy, please visit this link.
It's been a few weeks since I rolled out a "Leveling Up Learning" post and I apologize! It's Summer and well….my only excuse is that I have been spending a LOT of time with my kiddos. Anyway, this week, I am bringing you Tip #4: Using Alexa in the Classroom. If you missed any of the previous posts in my "Leveling Up Learning Series," you can check them out by clicking the links below.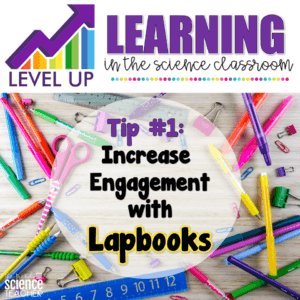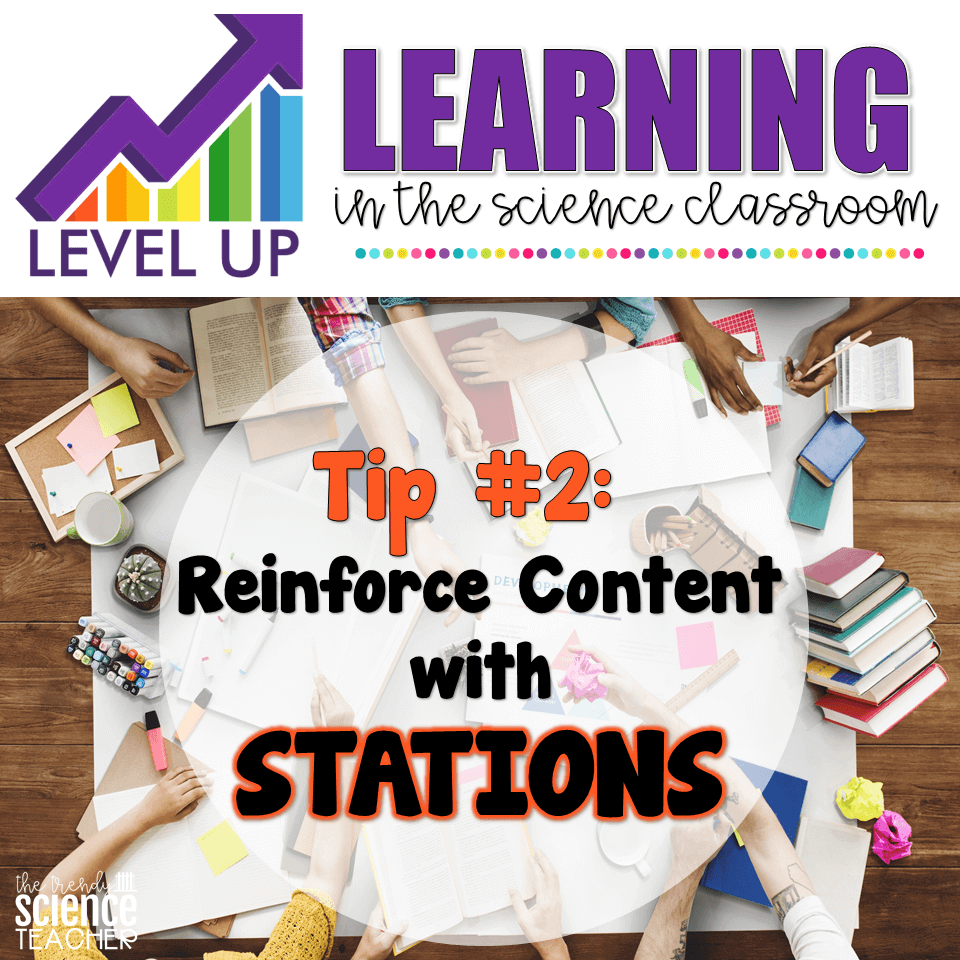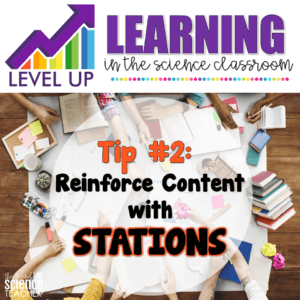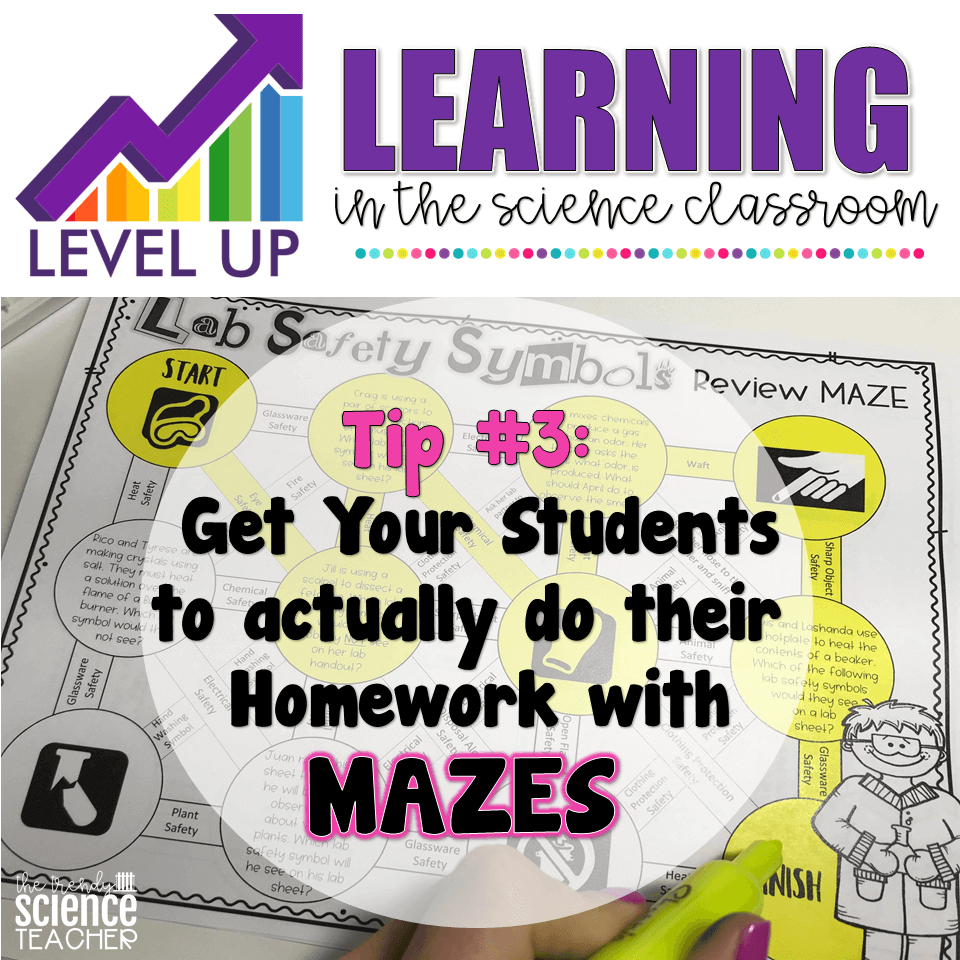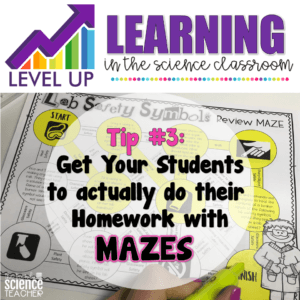 Have you met Alexa yet? If not, then WHAT ARE YOU WAITING FOR?!?!?! Voice controlled devices are ALL THE RAGE and I wouldn't be the Trendy Science Teacher if I didn't share how you can use this interactive technology to enhance learning within your classroom. With Amazon Alexa (working through the inexpensive Echo Dot), you can transform your classroom into an interactive learning space where STUDENTS are using voice-controlled searches in the classroom the same way they will in their future homes and vehicles. Yep….it's the way of the future- so go ahead and embrace this helpful technology. Not to mention, the students love it, regardless if they are in Kindergarten or Seniors in high school!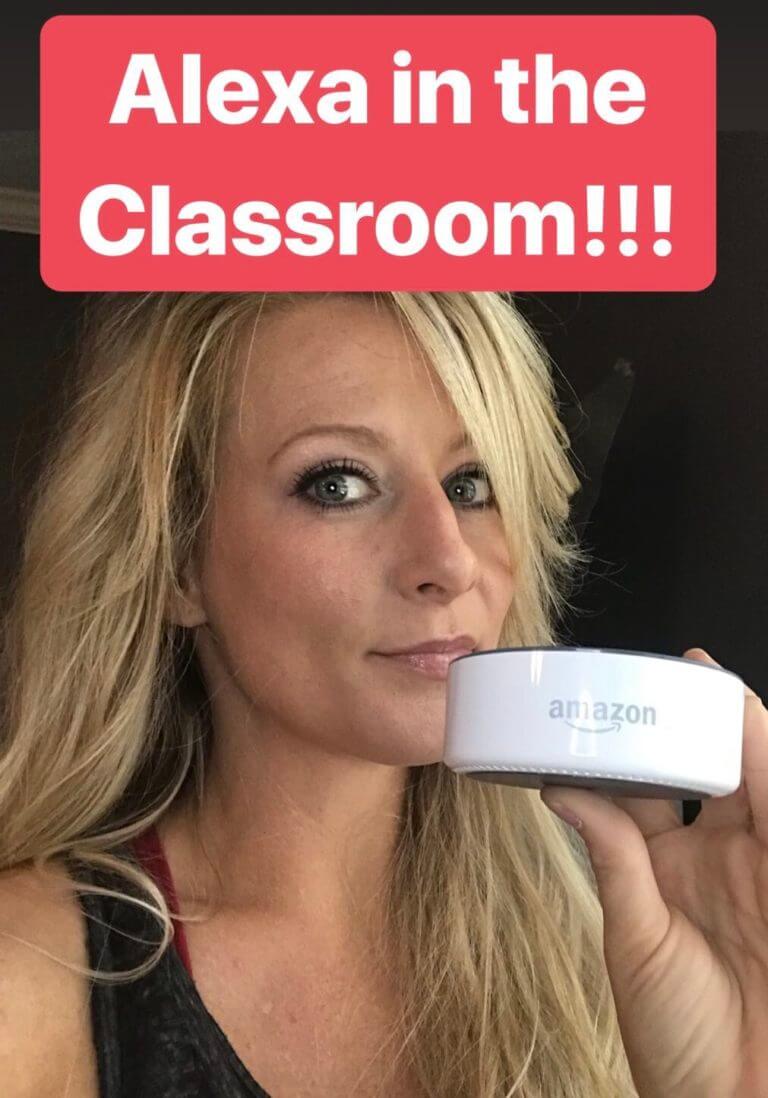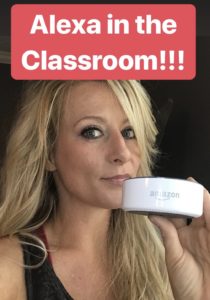 I ordered my 2nd Echo Dot on PRIME Day for only $29! Although this is a GREAT deal, I paid full price for my 1st Echo Dot and it was totally worth it! I used it several times in my classroom and my students were AMAZED with it. Therefore, I am predicting that this wonderful piece of technology will be the NEXT BIG THING in the classroom (right up there with flexible seating and growth mindset posters).
So you might be saying, what the heck is an Echo Dot and who is Alexa? Alexa is the search engine assistant that comes with the Echo. After connecting it to Wifi, you start by saying "Alexa" and then ask a question or give a command. I have found so many uses for the Amazon Dot at home and introduced it into my classroom last year. I use her to report the daily news, keep track of my grocery list, have her add to my calendar and report to me each morning what is on my calendar (GREAT for busy moms). IT IS FUN, ENGAGING and overall AMAZING. It's just as amazing when used in the classroom.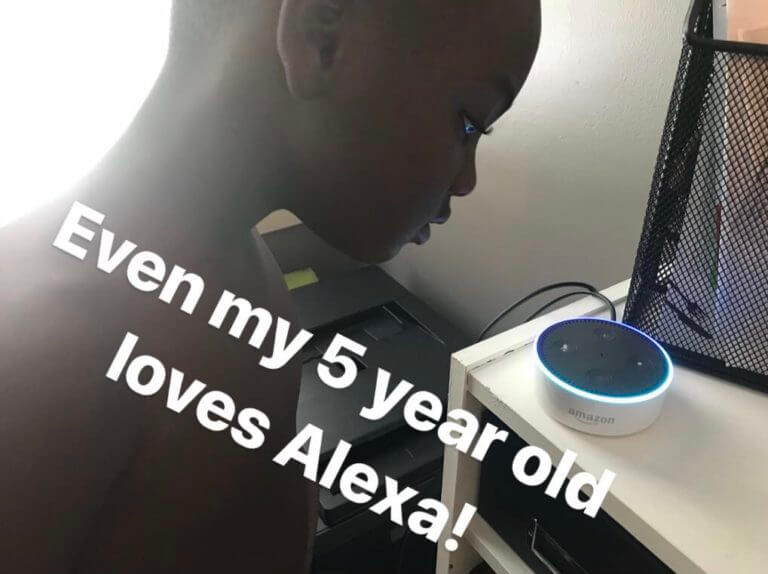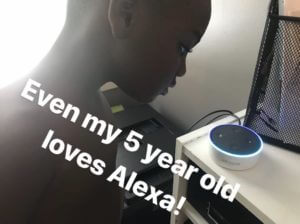 Here are some of my favorite uses for Alexa in the classroom:
#1: General Questions
Those that know me know that I am a HUGE advocate of STUDENT DIRECTED LEARNING. I encourage my students to figure out their own problems through collaboration, investigation, and research. This is where Alexa works great! Students, when they have a general question, can ask Alexa. She gives them feedback and all is well with the world.
#2: Weather Conditions
My students are constantly asking me if it's going to rain…I'm not sure why, but I do know that I spend a considerable amount of time on weather.com. With Alexa in the classroom, you can simply say, "Alexa, what's the weather like today?" and she will report the daily weather in less than 15 seconds. It's both effective and efficient!
#3: Play Relaxing Music During Seat Work
Research shows that playing calming sounds during a test increases tests scores by up to 40%. Any increase in test performance is a WIN for me! So if my students request relaxing music during a test, we have Alexa play a pre-approved playlist of soothing sounds. *Side note: we also used Alexa in the month of December for playing our favorite Christmas songs while we worked.
#4: Choose a Random Number
If you don't have numbers assigned to your students, please consider it. I assign numbers at the beginning of the year and use these numbers for all sorts of things during the school year. Suppose I want to randomly call on a student. With Alexa, I can just say, "Alexa, pick a number 1-29" and she will provide me with a quick and easy method for calling on students.
#5: Set a Timer
I use Alexa most often to set time limits on activities. If I want my students to complete a quick intro activity in 5 minutes, I ask Alexa to set a time limit and a chime sounds when the limit is reached. I also use this during my planning period. I strategically set timers so that I do not spend too much time on any one activity. This keeps me very intentional about using my time wisely.
#6: Making Decisions (Heads or Tails)
In my classroom, when students have a discrepancy during group work, I have them settle the score without the assistance of a teacher. I am trying to teach my students about real world problems and how to effectively solve them. When my students can't decide whose idea is best, I direct them to our classroom assistant, Alexa. She is equipped with a heads or tails option and can settle a score very quickly.
#7: Reads from Audible or Podcast Stations
If you are reading a passage or an audible book, Alexa will read it for you on command. In my Forensics classes, we listen to parts of the famous podcast Up and Vanished and Alexa will find and play it faster than I can pull it up on iTunes. If you haven't already figured it out- Alexa is THE BOMB DOT COM!
#8: Definitions and Synonyms
I use this feature more so than my students, but Alexa is wonderful about giving me synonyms for terms. My students enjoy getting definitions from Alexa and she is fast and mostly accurate in defining terms that show up in our lessons.
#9: Basic Calculations
Call it lazy or call it GENIUS, but Alexa can compute basic calculations faster than you can grab a calculator and punch in the numbers. I use it ALL OF THE TIME!
#10: Roll a Dice
This past year, I had my students divided into groups and we were playing a review game. The game required the students to roll a dice and move the number of spaces indicated. The class period prior had misplaced/lost one group's dice and we were trying to think of an alternative solution to our problem. One student had the BRILLIANT idea to use Alexa as our dice. It worked! Problem solved 🙂
#11: Use Science Buddy
Science Buddy is a fun and interactive way for students to learn about Science. It quizzes topics including earth science, biology, physics and chemistry. It is based on the National Science Bowl, but with simpler questions; Science Buddy will ask you ten multiple-choice questions with three choices each. This feature is GREAT for those students that finish their work faster than everyone else.
#12: Current Events
I have my students complete weekly current events in my Environmental Science and Forensics classes. I just feel that, if students know what's going on in the world, they can contribute to meaningful conversation as it applies to the topics that we discuss in class. Occasionally, students will come to class excited to share something that they saw/read on the news. Alexa is GREAT at pulling up news broadcasts on current issues via CNN, FOX, etc.
#13: Daily News Briefings
I began using Alexa to give me flash news briefings each morning while I am getting ready for work. There's something about those 3-5 minute briefings that empowers me by making me feel that I have a clue as to the happenings in the world during the school year. Alexa can offer these flash briefings, on command. You could even provide your students with a quick briefing at the beginning of each day.
#14: Trivia Games
The Echo Dot has begun to add trivia games to its repertoire that can be really useful if your students need a brain break. One of my favorites is 20 Questions, where Alexa (almost always) guesses a person that you are thinking of by asking you a series of questions. Although it's kind of creepy, it's really fun and the students love it for a break during my block classes.
#15: Set Reminders
I use Alexa all of the time to set reminders for me. For example, if my AP comes to my door and requests that I meet him during my planning period, I can quickly have Alexa remind me of the meeting at the beginning of my planning time. WON-DER-FUL!!!
#16: Select a Story
I can't really use this function in my high school Science classroom, but if you teach lower grades, it may be helpful to know that Alexa can tell you stories (both adult and kid versions). My own children love to ask Alexa to tell them a bedtime story. A simple request lulls them to sleep with Alexa's soothing voice.
#17: Joke of the Day
As a fun 5 second beginning to the day, you could incorporate a quick Joke of the Day using Alexa. Simply ask Alexa to tell you the Joke of the Day and, in less than 5 seconds you have a fun way to set the stage for a great day.
#18: Language Translation
From time to time, we have students that enter our classroom that speak a different language. Word on the street is that Amazon will include translation capabilities in Alexa before the year's end. This will be EXTREMELY helpful when we need translation assistance.
#19: Interactive Calendar
Alexa will add to your calendar on voice command and give you a synopsis of all of the activities that you have planned on a certain day. It is much quicker to have Alexa schedule in meetings, appointments, etc. I use this feature to add both personal and professional tasks to my calendar and each morning, I have Alexa read off my daily plans.
#20: Make Lists
Alexa can make lists for your classroom and save them for you in categories. For example, if you think to yourself during a classroom activity, "I need to get some construction paper on my next Target run," you can have Alexa start a Target list for you. She will add it to your list and when you are ready to grace the Target with your presence, she will dictate what you added to the list! 🙂
So now that you know what Alexa is all about and how she can be of assistance in your classroom this year, you might be saying "HOW CAN I GET MY HANDS ON ONE OF THESE?" Click HERE to check out all of the details about this inexpensive voice command technology. It's time to get TRENDY, my friends! Grab your ALEXA today. 🙂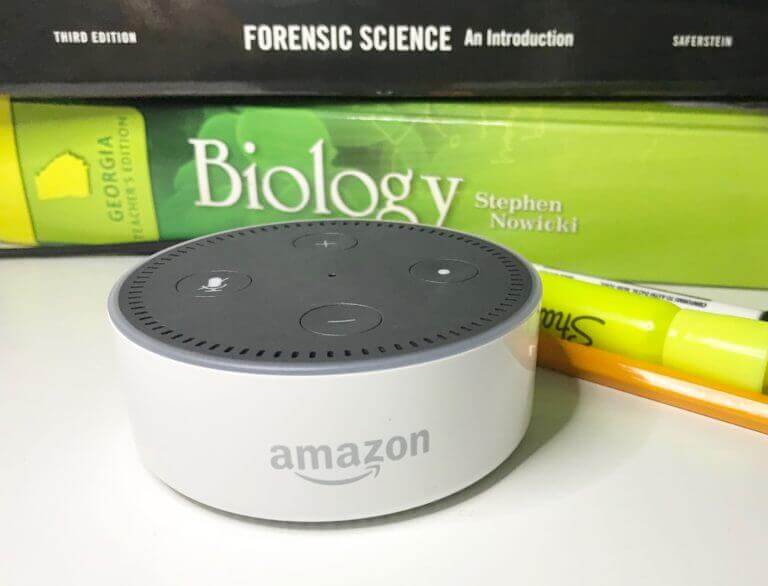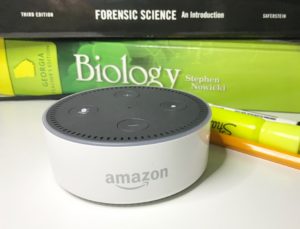 Thanks for joining me today…keep being AMAZING and I will see you next time!