Fall is in the air! Football, fairs and pumpkin-spice are knocking at our doors and it is my favorite time of the year. I love the cozy atmosphere of a fall decorated home and, over the years, I have begun to bring that warmth and comfort into my classroom. Replacing my Back-to-School decor with pumpkins, hay bales, leaves and scarecrows creates an inviting place for myself as well as my students. Check out my Pinterest board devoted to some FABULOUS Fall Themed Classroom Ideas!
In addition to decorating my classroom, I love to take the opportunity to merge Science with some fun fall-themed activities. Students of ALL ages love to celebrate the holidays in the classroom. In my high school Physical Science classes, we build pumpkin catapults with this SUPER FUN Pumpkin' Chunkin' STEM Activity and, because our Force and Motion unit falls around the month of October, I have my students complete this Motion Color by Number activity.
In all of my classes, I celebrate Halloween by turning my classroom into a SPOOKY SCIENCE SPACE. The students LOVE it! I set the mood by purchasing colored black-lights for my lamps, I turn off the lights, and find some spooky background music on YouTube. I set up Halloween Science Stations in the back of the classroom and have the students rotate from station to station. I use the stations from my Halloween Science Bundle (which is GREAT for students in grades K-12). If you teach grades K-5, I suggest turning these Science activities into teacher demos and use them throughout the month of October. My mom is a Kindergarten teacher and uses these activities with her Kinders! The kindergarten teachers turn their six classrooms into "stations" (each classroom is set up for one Science activity). The students rotate from classroom to classroom on 20 minute rotations, so that each class participates in six Halloween-Themed Science activities.
Check out these pictures from last year's Halloween Day: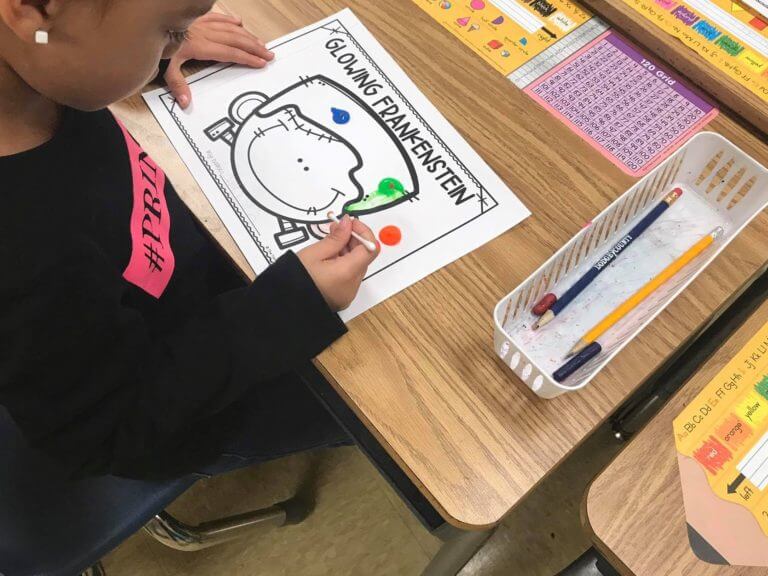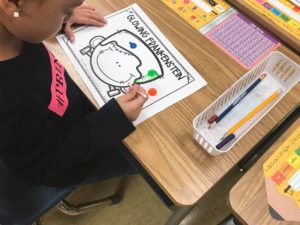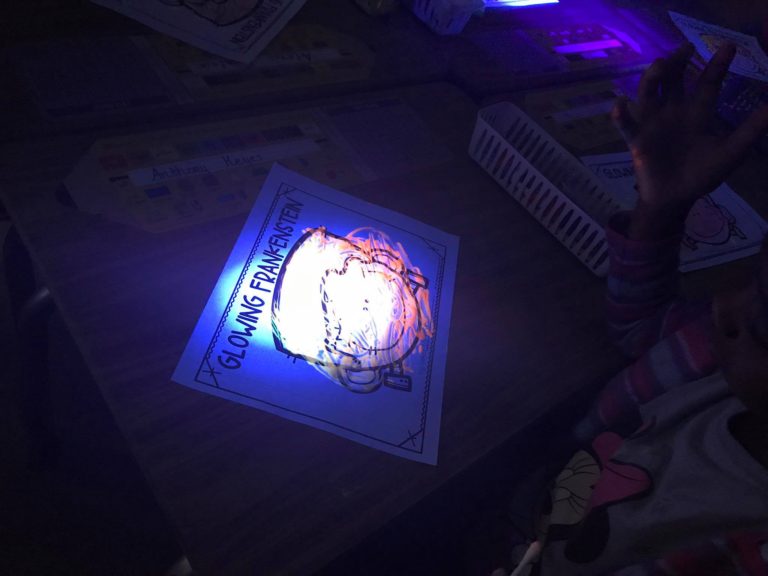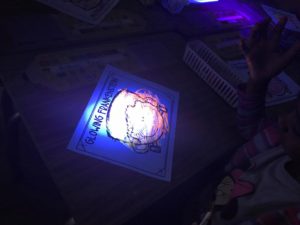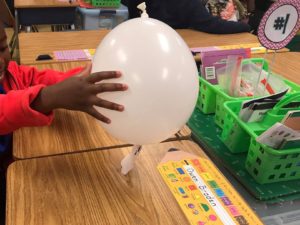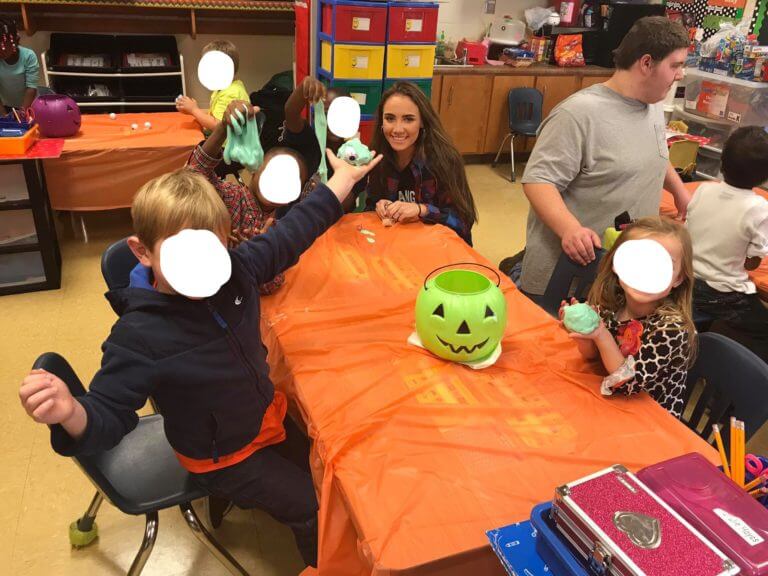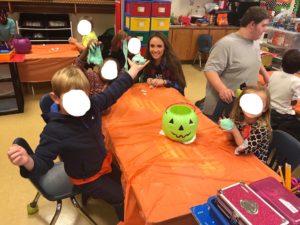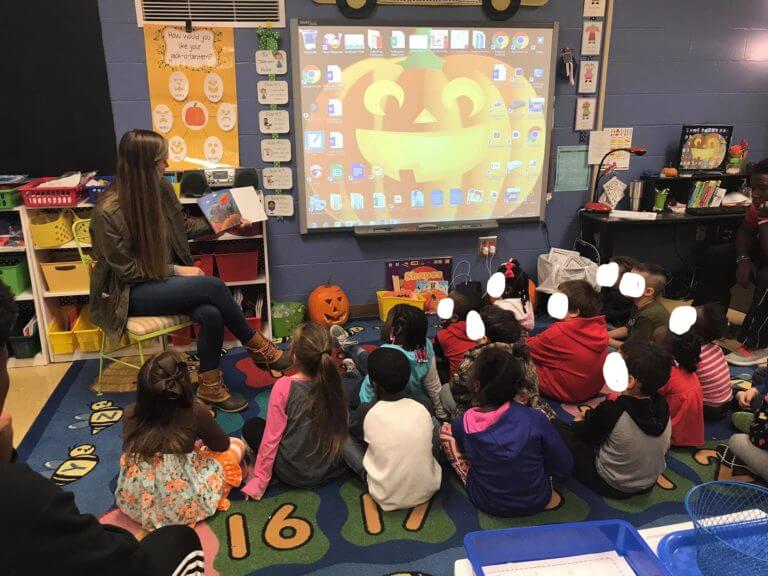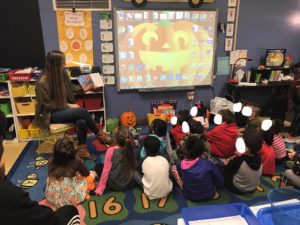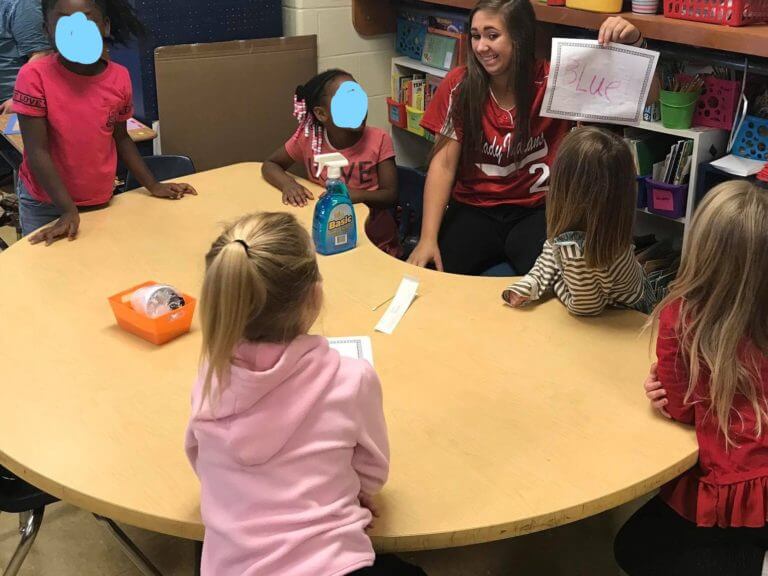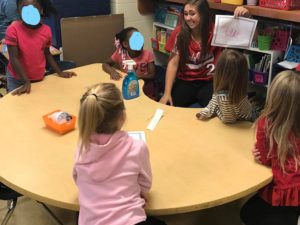 All of these activities can be found in my Halloween Science Bundle! Get it now or PIN IT for later (hover over the picture below to pin to your Pinterest board)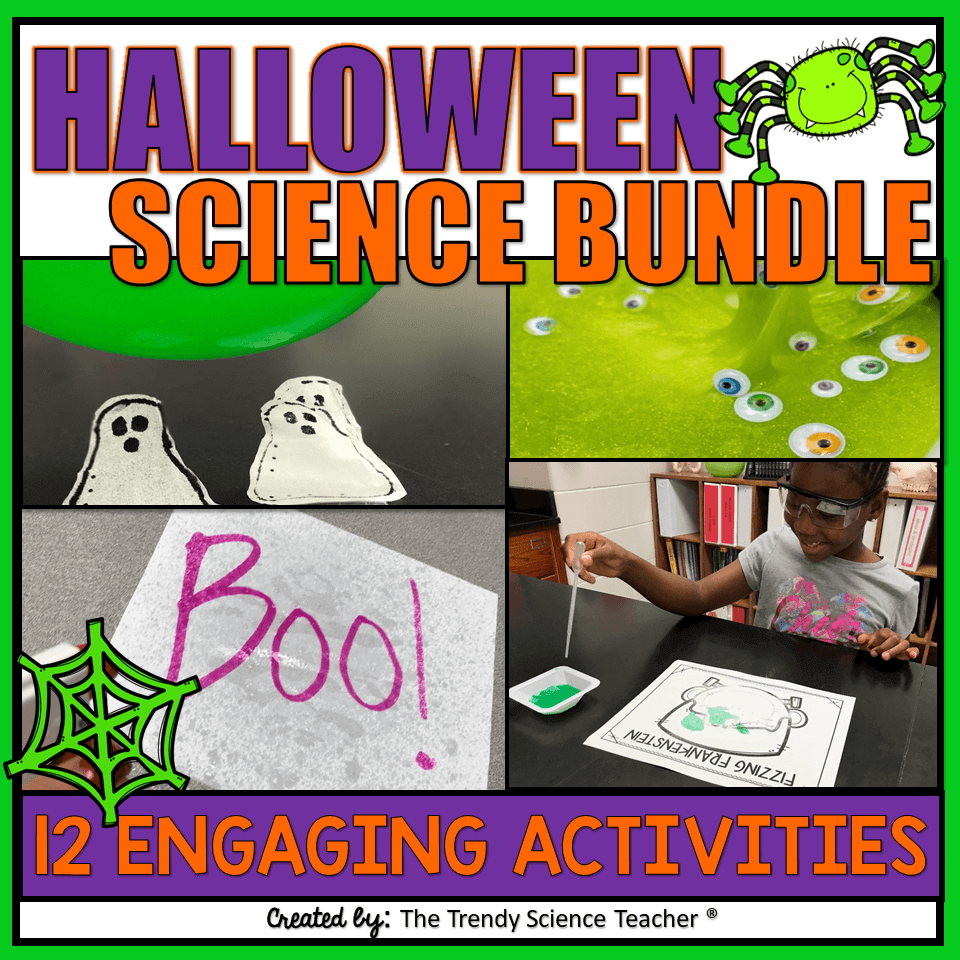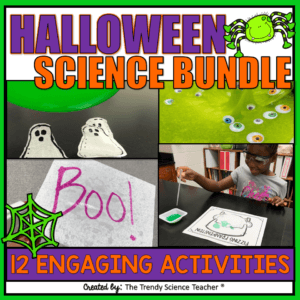 If you're looking for an easy-prep FREE Science activity, be sure to grab my Free Dissolving Candy Corn Halloween Science Activity! It's a GREAT way to incorporate a little FALL into your Science Classroom!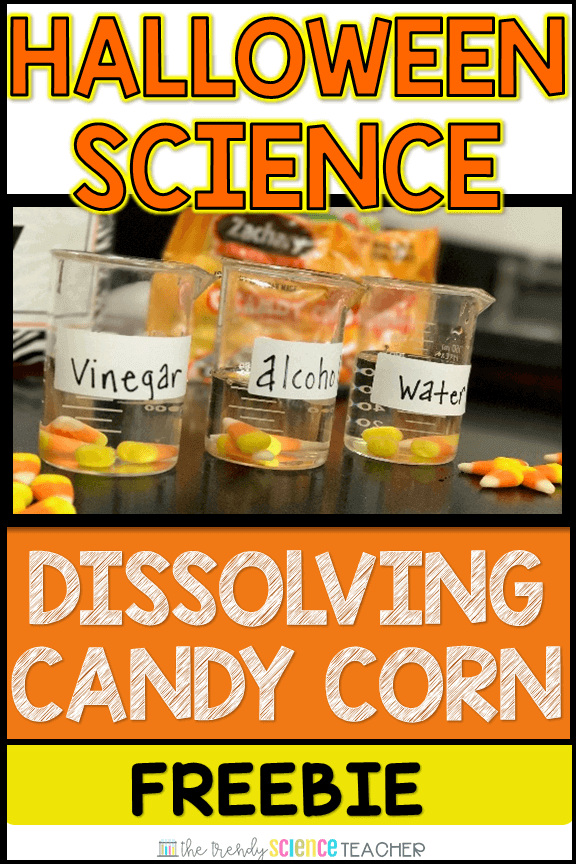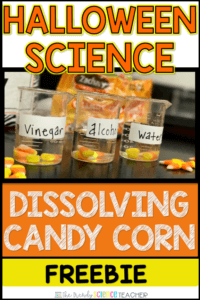 As the air begins to cool and you emerge yourself into the FALL season, consider adding some fall themed Science to your classroom. I'd love to hear your ideas for what YOU are doing in YOUR classroom to celebrate fall! Comment below OR hit me up on Facebook or Instagram! See you next next time, my friends!