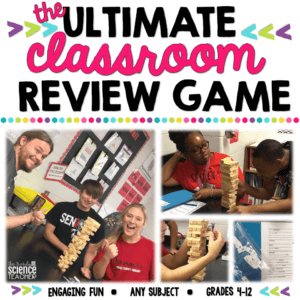 Those of you that have attended my sessions at GSTA's annual science conferences, know that I am an advocate of STUDENT DIRECTED LEARNING! My motto for the past 3 years has been, "I will become less, my students will become more." This mantra of mine simply means, I will create and implement lessons and activities that engage my students in student-directed (not teacher centered) learning. I have completely changed my classroom into a student-led environment and am seeing RESULTS! Not to mention….it has allowed me to become a facilitator rather than a dictator. (Stay tuned for an upcoming Leveling Up Learning blog post dedicated COMPLETELY to how I changed my classroom from sit & get to student directed). But for now, I want to showcase a student-led review activity that my students LOVE: Tumbling Towers Review. This review game is so versatile and can be used in grades 4-12 for ANY subject area.  I first learned about this game from a colleague that shared it with me several years ago and I am sooooooooooo thankful that she did! It is AMAZING and the students really get into this game.
So how does it work? I'm glad you asked….
Step 1: Purchase a Tumbling Towers game for each student group
This game works best in groups of 3-4. I have 7 lab groups, so I purchased 7 games from my local Dollar General. They were $4 per game, which was a total investment of $28, but was COMPLETELY worth it since I've been using them for 10 years!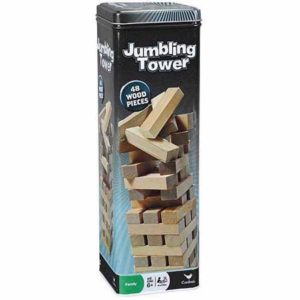 Step 2: Create review questions
Simply type a list of review questions with the answers in parenthesis at the end of the question (YES! Include the answers). Be sure to number the review questions. Print and staple the review questions to the inside of a file folder. Be sure to label the file folder so that you can use the questions from year to year.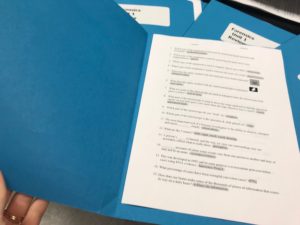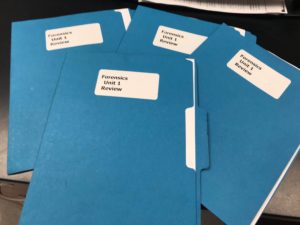 Step 3: Print and cut question numbers
Print and cut numbers for each question in the review game. Place the numbers in a Ziploc bag and place one at each group's station.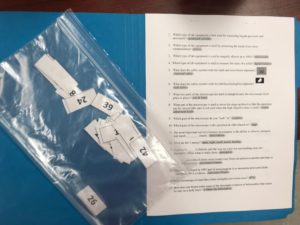 Step 4: Set Up the Game
For each group, set out a Tumbling Towers game, the file folder of review questions, and the bag of questions.
(SCROLL TO THE BOTTOM OF THIS POST TO DOWNLOAD MY FREE TUMBLING TOWERS REVIEW GAME PRINTABLE!)
Step 5: Sit back and watch your students become SUPER engaged!
This really is one of the most engaging activities that I do with my students. They love the anticipation of pulling the cubes from the tower and BEG to play throughout the year! It's the perfect way to review for a quiz, test or end of the year exam.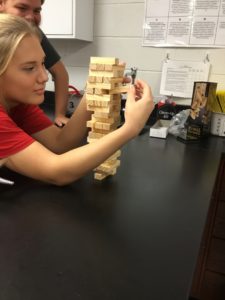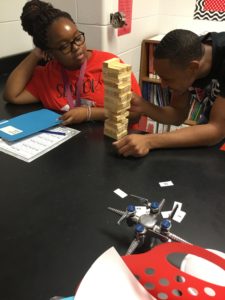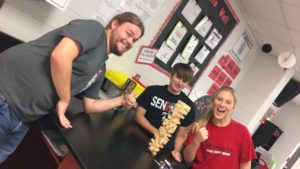 To grab my free TUMBLING TOWERS REVIEW GAME printable, click HERE!