Right now, as I am writing this post, the smell of my Balsam candle fills the room. My Pandora sings me sweet Christmas classics and my tree lights are illuminating my office. I guess you could say, I am READY for Christmas!
I absolutely love EVERYTHING about the month of December and try to incorporate the Christmas spirit into my classroom as well. My students will return from Thanksgiving break to find that our classroom tree is up and Christmas lights line the bulletin board. My scented warmer will display evergreen scents and Christmas music will play softly in the background as the students work.
They love it! It makes them feel "at home" they say. What they love more is when Science merges with the holiday season. Whether you teach Elementary, Middle or High School Science, the magic of the season CAN and SHOULD be brought into the classroom. It offers engagement, interest, and magical memories for you and your students. Here are some of my MOST favorite classroom Christmas activities for Science Teachers.
#1- Dissolving Stripes on Candy Canes
I do this one with my high school students, my Mom demos it in her Kindergarten classroom and I have a friend that faithfully uses this fun experiment EVERY year with her 5th graders. They all love it! Simply have the students/kids pick 3-5 "variables" that they would like to test. Ask the question, "Which substance will make the candy cane stripes disappear the fastest?" Ideas: warm water, cold water, vinegar, alcohol, jello (this idea comes from my 4 year old son) Place the substances in a clear glass container and place 1 candy cane in each substance. Set the timer and have the students observe the dissolving rate of the stripes.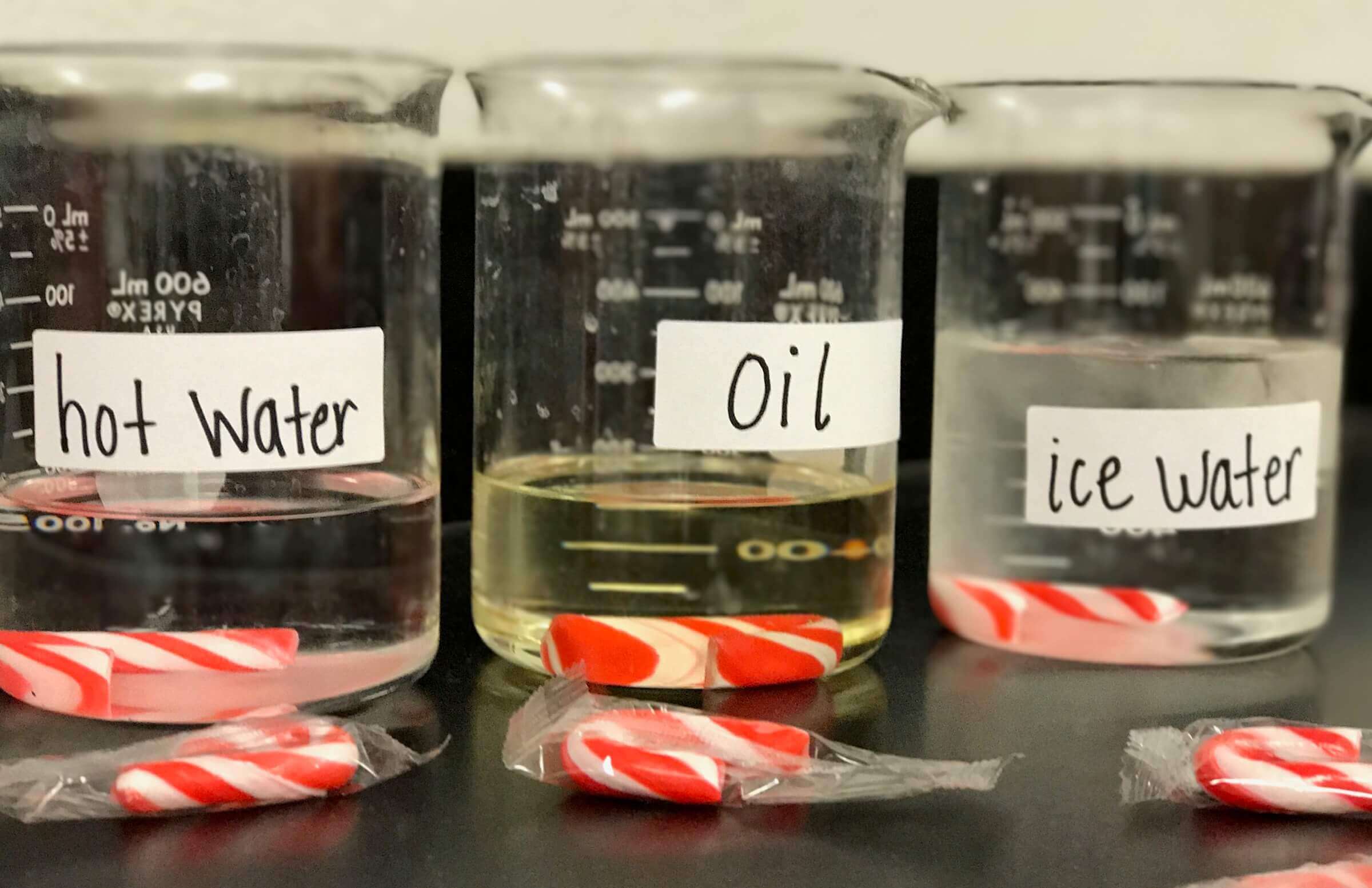 #2: Candy Cane Crystal Ornaments
There are so many "Science-y" uses for this fun activity, no matter what grade level you teach. I make these ornaments with my own children (ages 5 & 8) and with my classroom students (ages 15-18). I always turn this activity into a Science experiment and allow my  students to decorate our classroom tree with their ornaments.
Grab this activity by clicking the link –> FREEBIE: Candy Cane Crystals activity.
***I have also included it in the Christmas Science Bundle (scroll down to get the entire bundle)***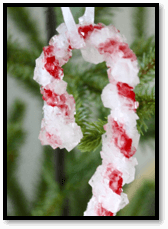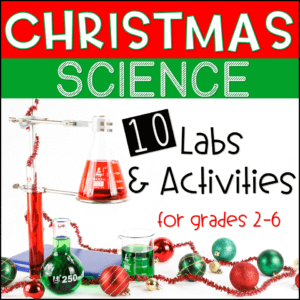 #3: C.S.I. Style Science: The Case of the Missing Santa Claus
So… this activity started as a way to keep my students engaged the week before Christmas break and has quickly become my best selling seasonal resource on Teachers Pay Teachers. Hundreds of teachers (grades 2-6) used it last year the week before Christmas break and LOVED IT! It's perfect because it's stress free for the teacher, but SUPER-ENGAGING for the students. It includes 8 days worth of lesson plans and EVERYTHING you need to pull off the most exciting Christmas Science activity ever!
So how does it work?
Basically, the students are presented with a dilemma…"Santa is missing!" The class receives a letter from Bernard the Elf asking for their help in finding Santa.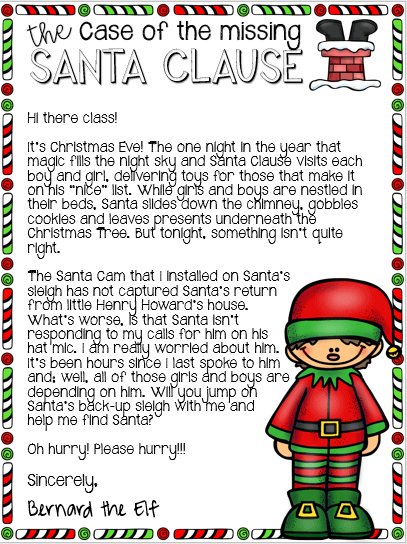 There is a super-cute PowerPoint presentation that takes the students to the "crime scene" and they must sort through each piece of evidence in order to solve the case. Each piece of evidence comes with a mini-lesson and an activity or Science investigation. A crime buster manual printable is included so that the students feel like REAL investigators. It's cross-curricular and can be done over the course of 8 days or can be done in 1 day.
Check in out HERE or click the picture below…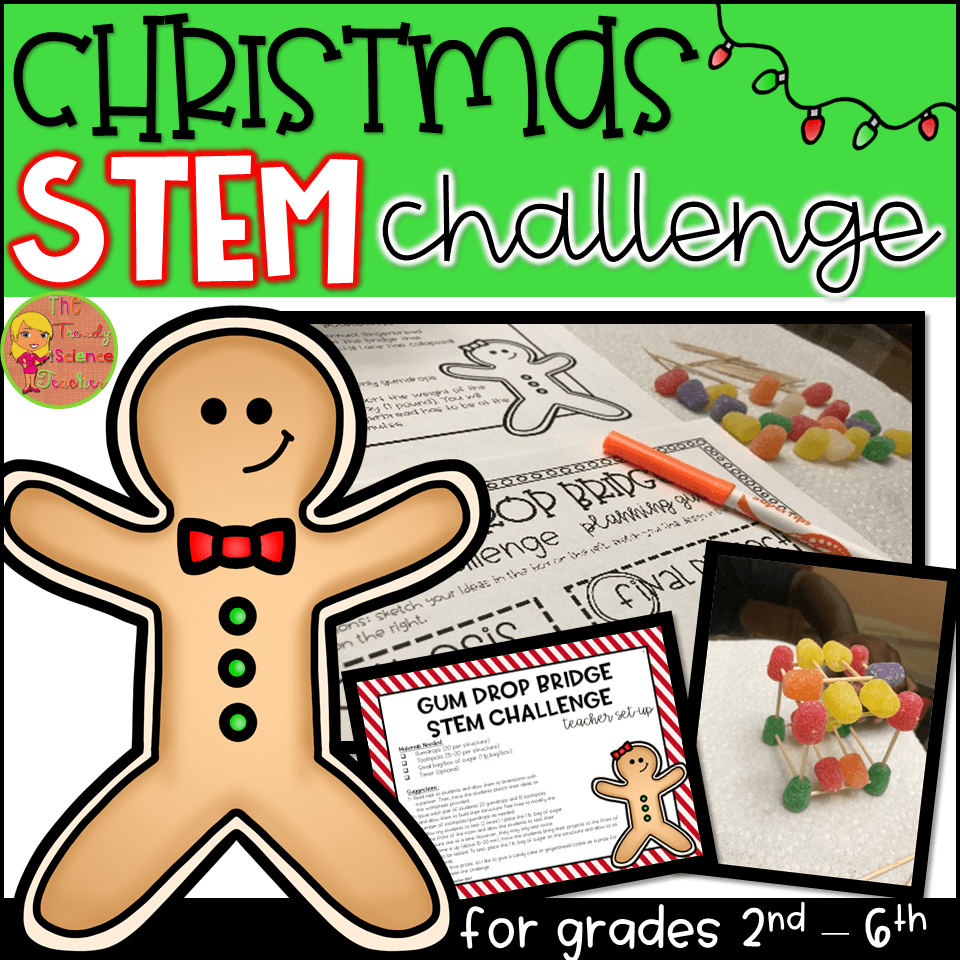 #4: Twelve Days of Christmas Science
The Twelve Days of Christmas Science has quickly become a favorite in classrooms everywhere! I love the idea of the anticipation that is created when the students know that the teacher will provide them with meaningful Science (that incorporates the holiday theme) in the 12 DAYS LEADING INTO CHRISTMAS BREAK! Oh what fun!!! How does this work? I suggest taking a look at my Christmas Science Pinterest Board for simple ideas and inspiration that can be used for your students.
Or…if you wanted a ready-to-implement bundle of Christmas Science activities, labs, and experiments, check out my CHRISTMAS SCIENCE LAB BUNDLE! It's full of fun surprises that your students will love!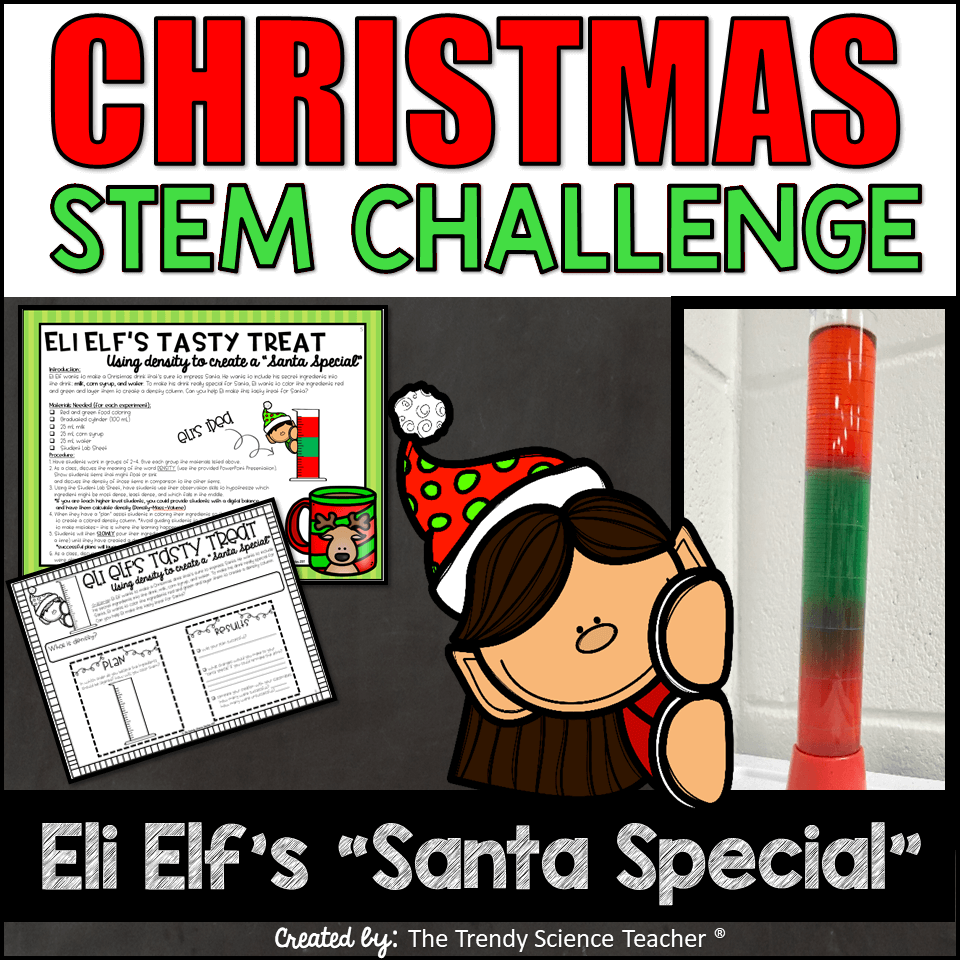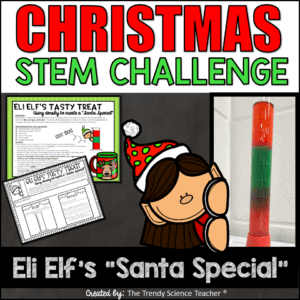 #5: STEM Challenges
Students love a good challenge! And what better way to incorporate Christmas into your Science curriculum than with a good ole' holiday STEM Challenge! Check out Pinterest, as it offers tons of ideas that are pretty easy to implement.
My daughter's 1st grade class loved this GINGERBREAD bridge STEM Challenge (it has a cute story line that accompanies it) and I used it as an after-school program activity for my 9th graders. This activity is versatile and is fun for any grade level.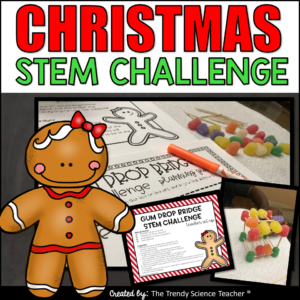 Teach middle/high school? This upper-grades STEM activity is a lot of fun and includes a Science lesson over density that can be modified to fit the needs of your students. Check it out by clicking the image below.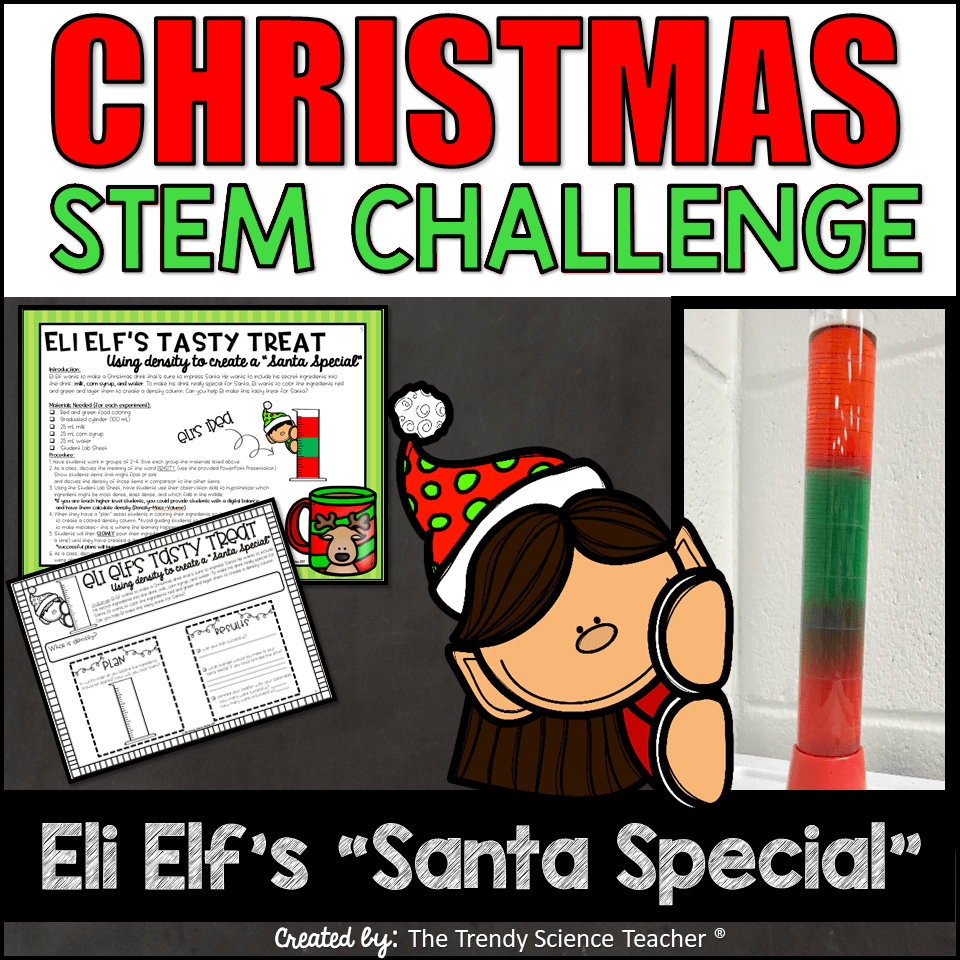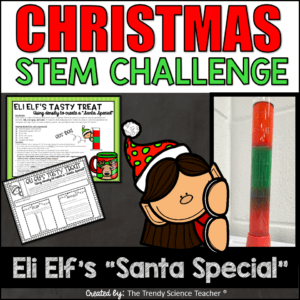 So no matter what grade you teach, Science can ALWAYS be combined with a holiday theme to create something AMAZING and ENGAGING for your students! Do you have any ideas that you have tried and loved? If so, I'd love to hear from you! Drop a comment in the comment section below.
Happy Holidays Teachers!