I consider myself lucky to get to teach a Forensics course in my school. Twelve years ago, I began teaching this course with only 15 enrolled students and today, it has grown to 5 classes of 30 students (pretty large for a school of only 940 students.) I owe the popularity of this course to the engaging activities that I have developed over the years that get my students out of their desks and in to the role of what a real-life Forensic investigator experiences. I do this with mock investigations, hands-on labs and engaging activities that make my students WANT to come to class to learn. In this post, I want to share my tips for creating an EPIC Forensics course!

It didn't happen overnight. In fact, I struggled in my first years of this new course. I had no CLUE what I was doing! After all, I am a teacher…not a Forensic Investigator! My school had no budget for resources, so I had to create EVERYTHING on my own and I had to create simulated labs on a shoe-string budget. However, I made it work! Instead of focusing on what I lacked, I focused on what tools I HAD in my arsenal and managed to grow and foster an increasingly popular course.
Creating an EPIC Forensics Course isn't easy! My guess is that you, like me in my first years, might struggle to find resources for your Forensics classroom. #thestruggleisreal– it's not like Chemistry, Biology or Physical Science where there is a sea of resources. Quality Forensics resources are few and far between and is the main reason that I began creating Forensics resources for my Teachers Pay Teachers Store. Many of us teach multiple preps and honestly don't have time to search the internet for labs and activities to keep our kids engaged.
I have an active Facebook group for Forensics teachers called the Forensic Teacher Tribe. I LOVE THIS GROUP! Currently, it's only a month old, but the energy and collaboration in the group is phenomenal. Unfortunately, there are no other Forensics teachers in my school, so to have a place to plan and share ideas has been a game changer in my own classroom. We'd love to have YOU in the group! Click here to join.
Recently, I asked my Senior Forensics students what made the class an unforgettable, EPIC course. I told them that I was going to share this information with my fellow educators and the students were eager to share. I bundled their responses into my 5 Tips for Creating an EPIC Forensics Course!
CREATING AN EPIC FORENSICS COURSE- even on a shoestring budget
TIP 1: LABS THAT MIMIC THE WORK OF A CSI
There are 2 reasons that my students sign up for my course. 1- the Mock crime scenes (see tip #2) and 2- the fun labs. Unfortunately, I was forced to create labs on a shoe string budget, but have been able to make them engaging for my students. I conduct a lab for every Forensics topic that I teach. Yep…EVERY. SINGLE. TOPIC.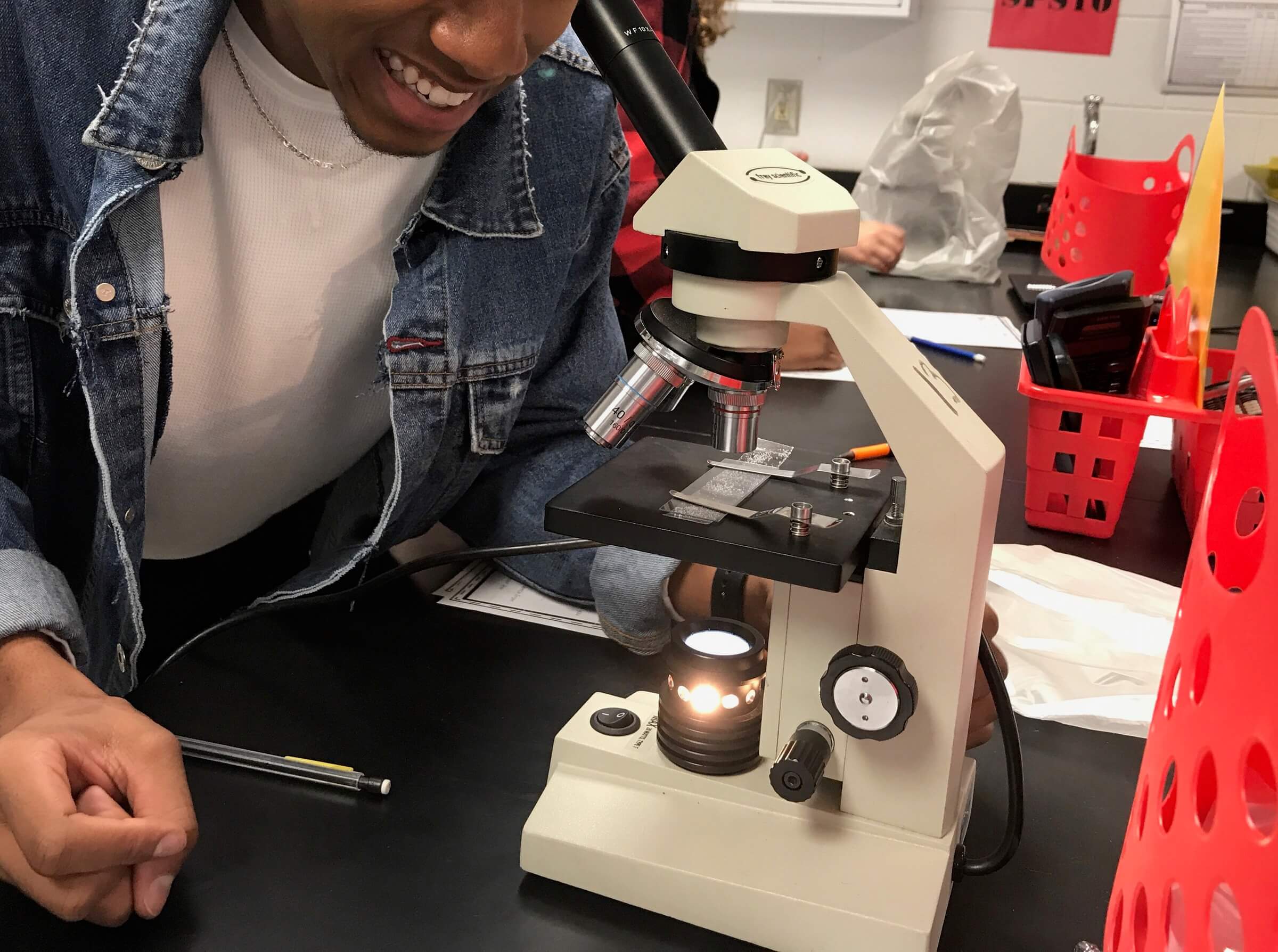 Perhaps you're thinking, "What are these labs you speak of?" If so, then be sure to register for my FREE 10 Must-Do Labs for the Forensics Classroom webinar where I share my top 10 student-favorite labs.
Additionally, I have developed a method for making the set-up for these labs seamless. These labs can literally be set up in under 10 minutes with this organization method that I call Forenz-Bins. After conducting one of the labs, I refill and re-organize all of the lab supplies and place them in a plastic container that I label with the topic. This way, the lab is ready-to-go! The next time I need it, I just grab the box and set out the materials.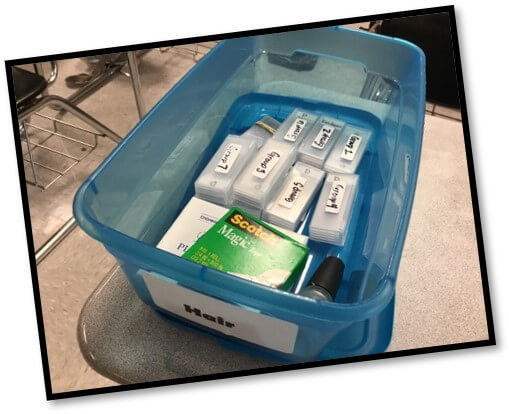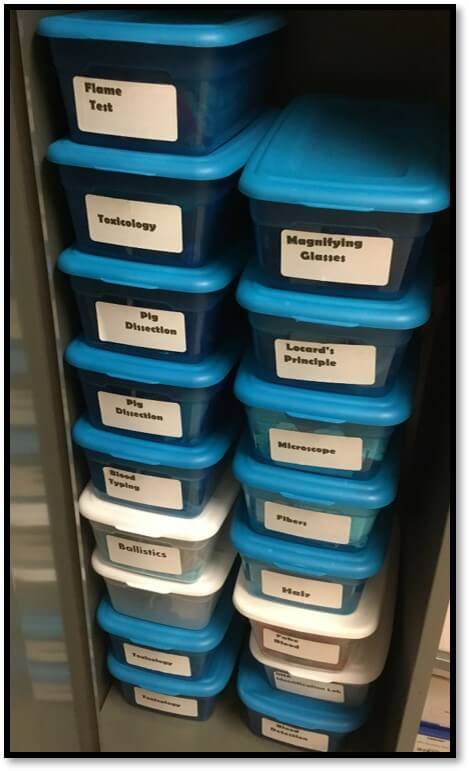 TIP 2: MOCK CRIME SCENES
Most importantly, a Forensics course MUST include mock crime scenes to give the students a chance to show you what they've learned. I personally conduct 3 mock crime scenes per year: one at the end of each unit. I get DMs and emails ALL THE TIME asking how I set these up. It's so easy and I often have no real plan. I stage my crime scenes in different locations around the school and toss out different pieces of evidence. At that point, I turn my students loose and THEY drive the direction of the investigation! It's magical and completely student directed. (Side note: I get a lot of my inspiration from Crime Scene University, which can be found on Youtube.)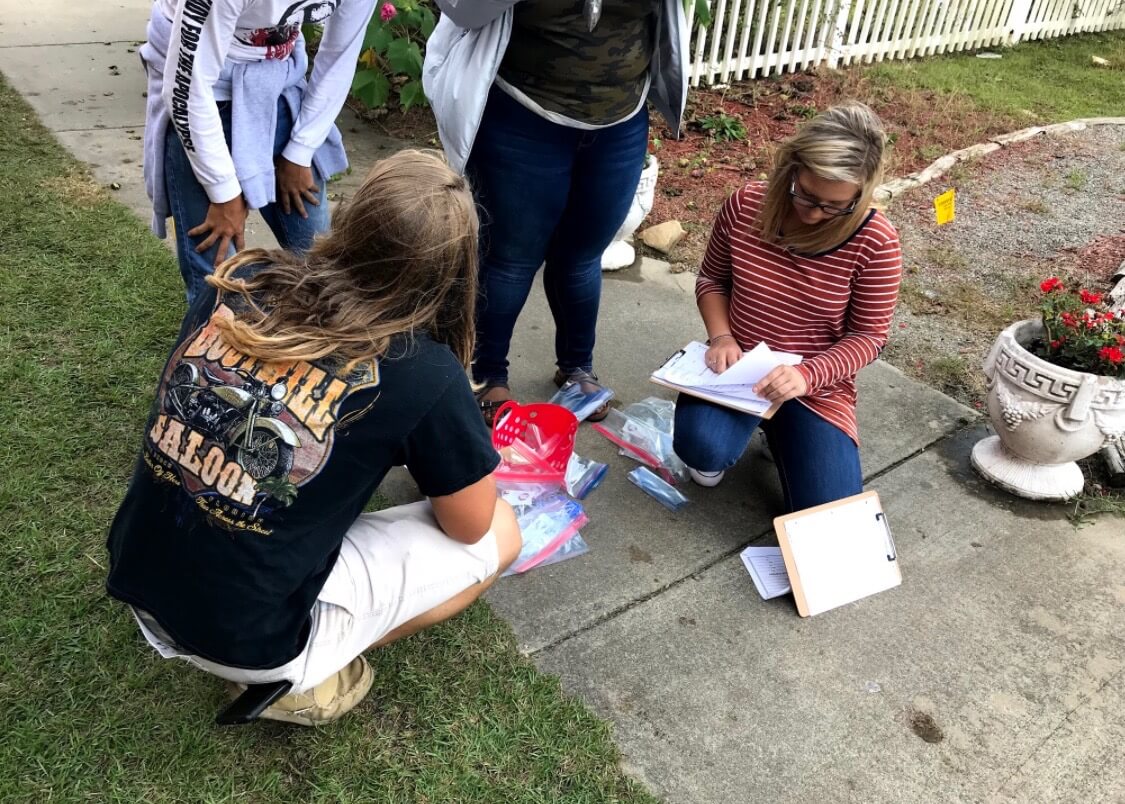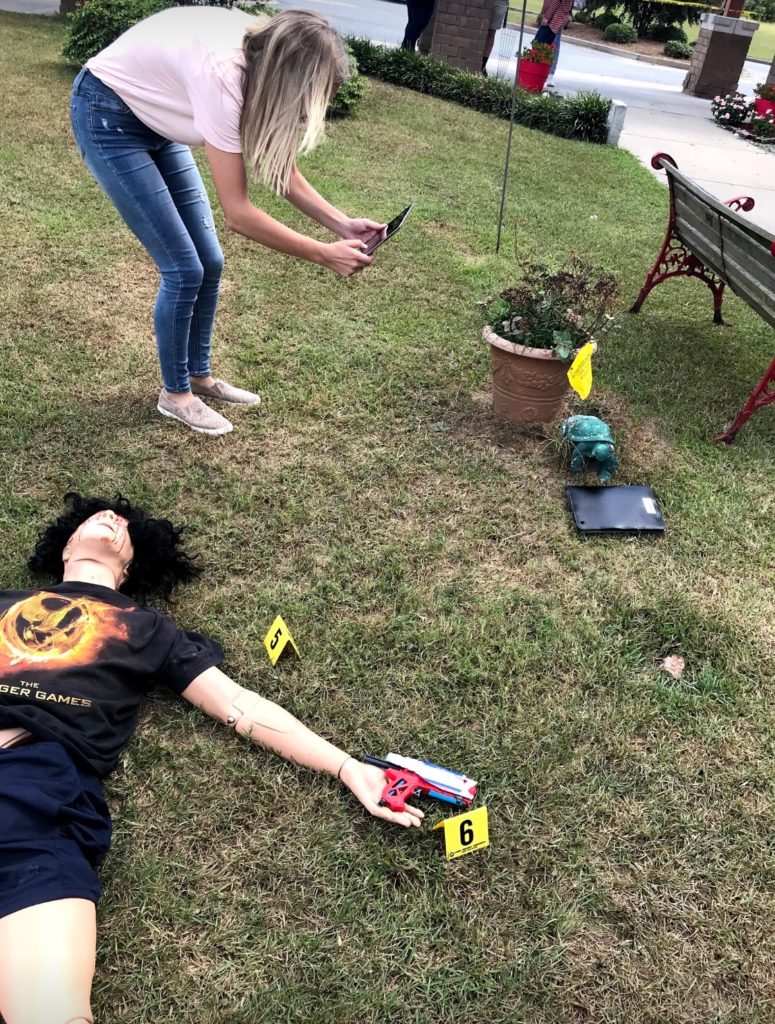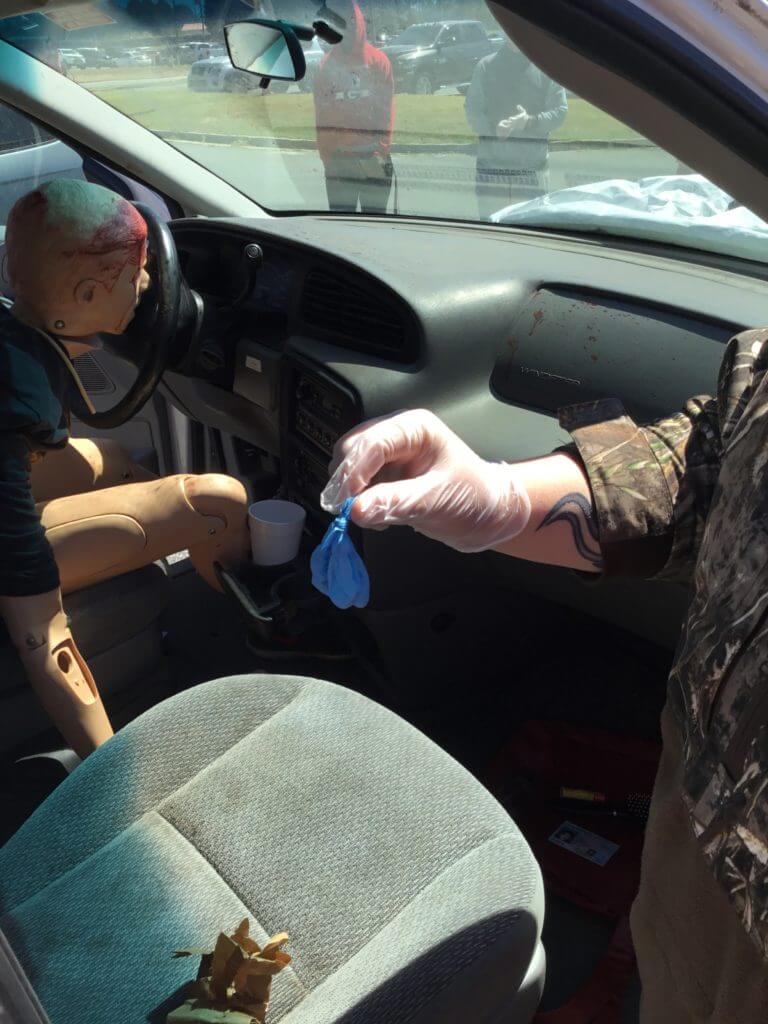 TIP 3: CASE STUDIES
They sound incredibly boring, right? I mean….what students want to research case studies in a class that is supposed to be hands-on and engaging? MINE DO! My students LOVE case studies! I can't tell you the number of messages I receive from former students that are watching the news and see an update on a case that we studied in Forensics. Subsequently, it makes my heart happy when I get these messages. Years later, they are reminded of my class and think enough of it to update me on the cases that we discussed in class. Here are a few of our favorite cases:
Jon Benet Ramsey- Handwriting
Atlanta Child Murders- Fibers
Polly Klaas- Fingerprints
Steven Avery- Chain of Custody
Colin Pitchfork- DNA
Tara Grinstead- Up and Vanished Podcast
Whitney Houston- Toxicology
TIP 4: ACTIVITIES
I include an activity with EVERY Forensics topic that I teach. My definition of an activity is anything that allows the students to get up and moving, be engaged and collaborate with their classmates.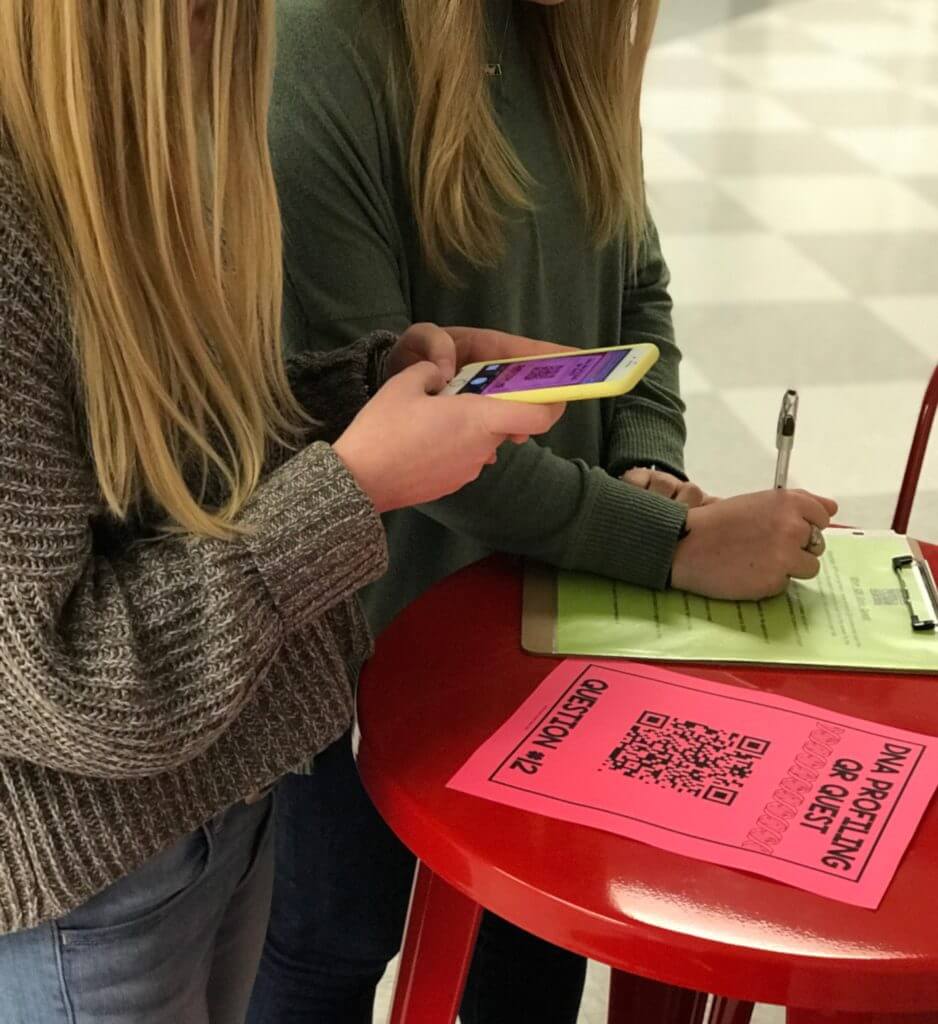 Here is a list of my favorite classroom activities:
Scavenger Hunts
Mazes
Domino Reviews
Task Cards
JigSaw Research
Learning Style Stations
Digital Escape Rooms
Inquiry Activities
If you are interested in creating these activities in your own classroom, you can download my FREE Activities templates and examples resource bundle HERE!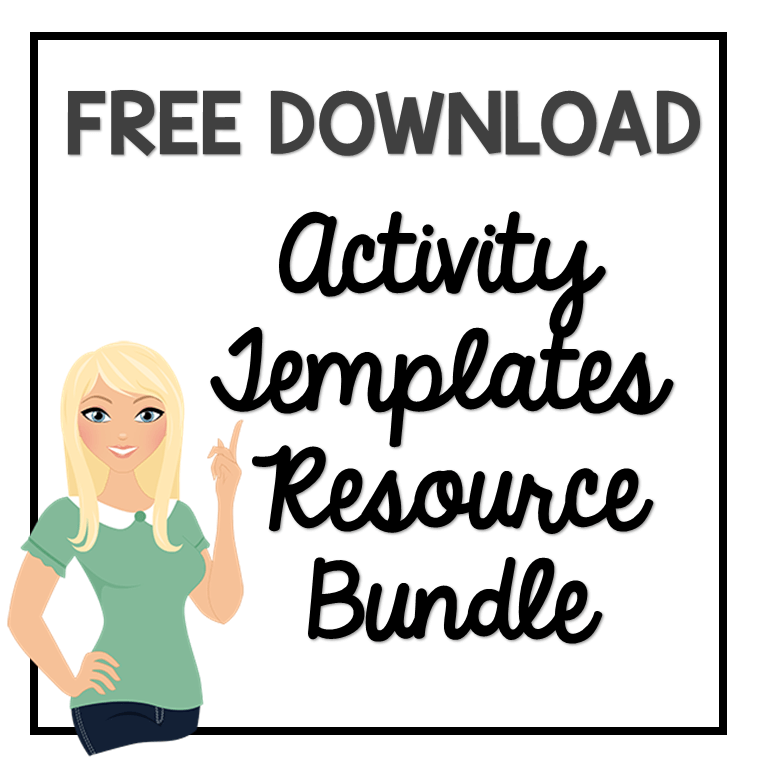 TIP 5: GUEST SPEAKERS
Although I live in a small town, I am fortunate to have a GBI (Georgia Bureau of Investigation) office in my hometown. My students LOVE when I invite guest speakers into our classroom. For this reason, I am constantly looking for guest speakers to come speak to my students. Here is a list of a few of our favorites from over the years:
Local detectives/investigators
District Attorney
Criminal Defense Attorney
School Resource Officer
Pathologist
Arson Investigator
Serology Lab Technician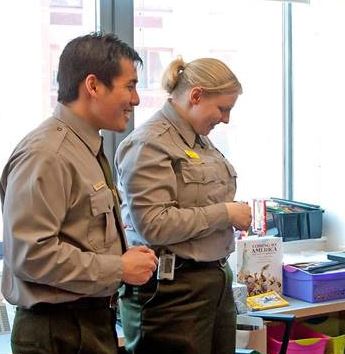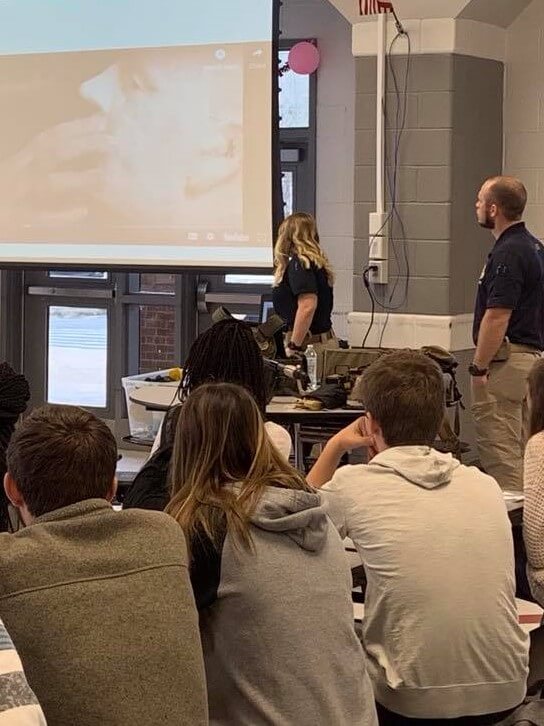 So now that you know my tips for creating an EPIC Forensics course at your school, it's time to go out and conquer the world! Well…..maybe not the WORLD, but certainly your amazing Forensics Course.
Don't forget to hop on over to Facebook and join the Forensic Teachers Tribe! You don't want to miss all of the coolness in this group! So long for now…keep being AWESOME!
Want to read more? Check out my previous blog post: 3 NO-FAIL Ways to Motivate Students