If you follow me on Instagram or Facebook, you know that I love a good 'ole review game. Any time that I can generate engagement by creating a competitive classroom environment, I'm game! (Pun intended!)
Since it's March, I really wanted to create a classroom review with the March Madness theme. Basketball is pretty popular in my neck of the woods, so I knew my students would love a review game that involves throwing a ball across the classroom. I spent all of February trying to think of a way to incorporate the "March Madness" theme into our upcoming test review and finally settled on TRASH-KETBALL- a super-fun and engaging classroom review game that my students LOVE.
In today's post, I am going to show you how to set up and host a March Madness Trash-ketball Review Game in your own classroom.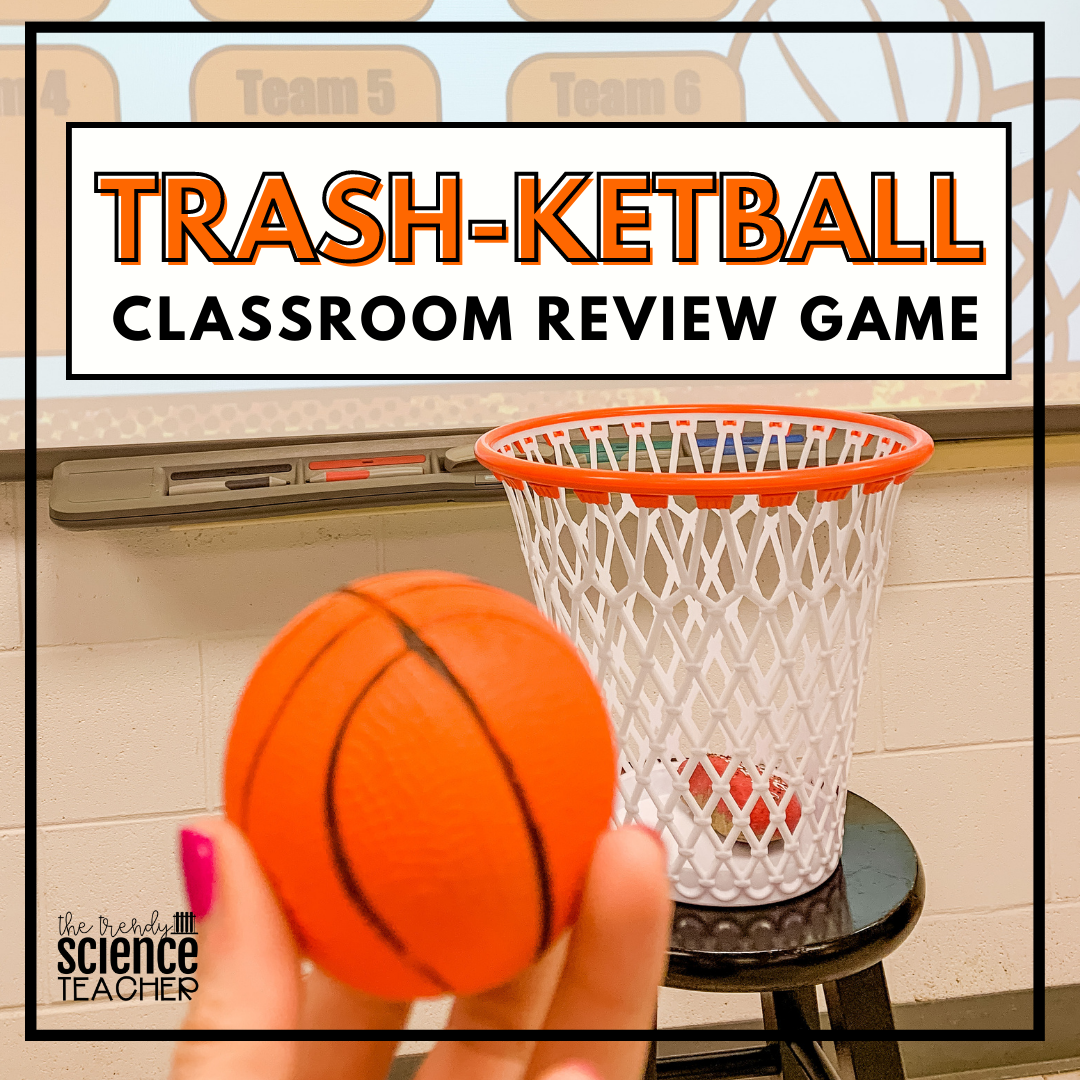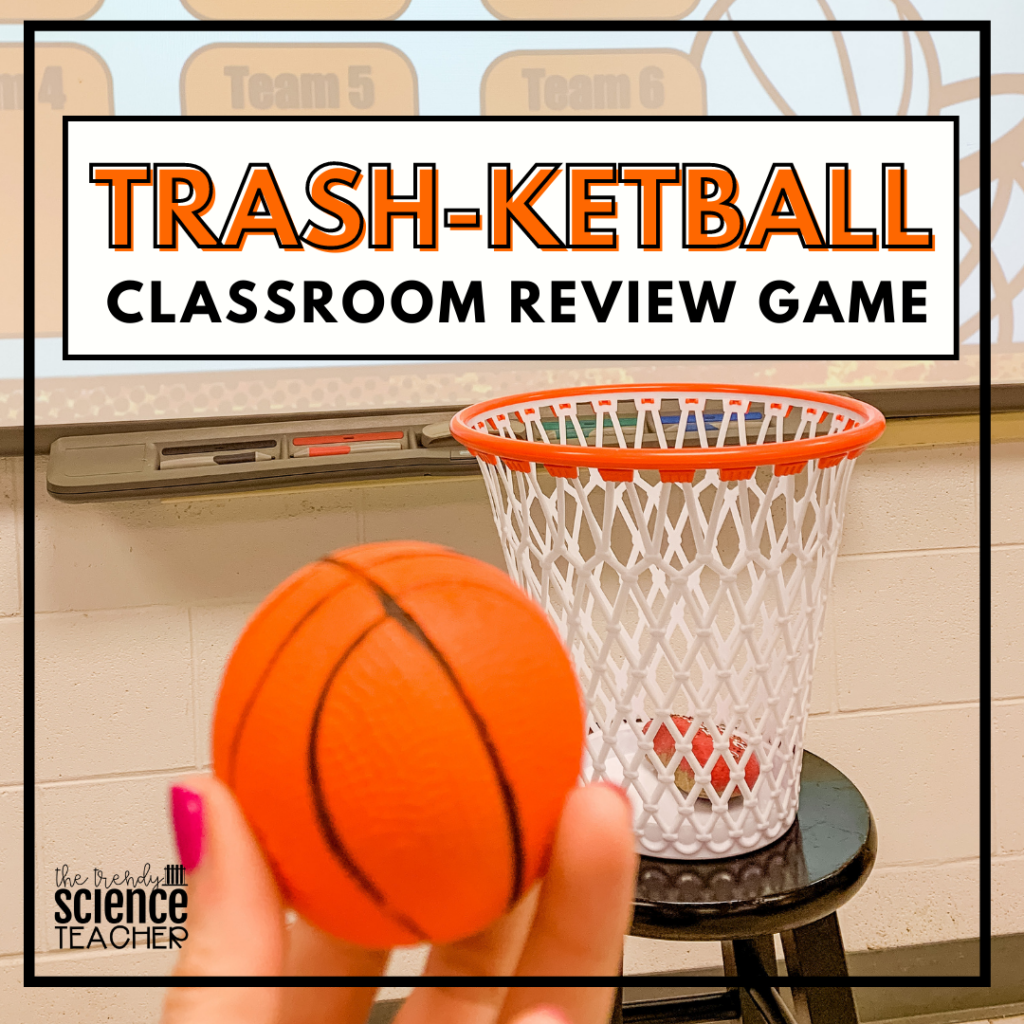 Step 1: Gather Supplies
You could totally get away with using a classroom trash can and crumpled paper for this review game, but I'm a little #EXTRA when it comes to classroom themes and so I decided to go ALL OUT for this one. I ordered a basketball trashcan from Amazon and these soft vinyl basketballs from Party City. I also grabbed some basketball party décor from my local Walmart so that my classroom would have that "March Madness" feel to it.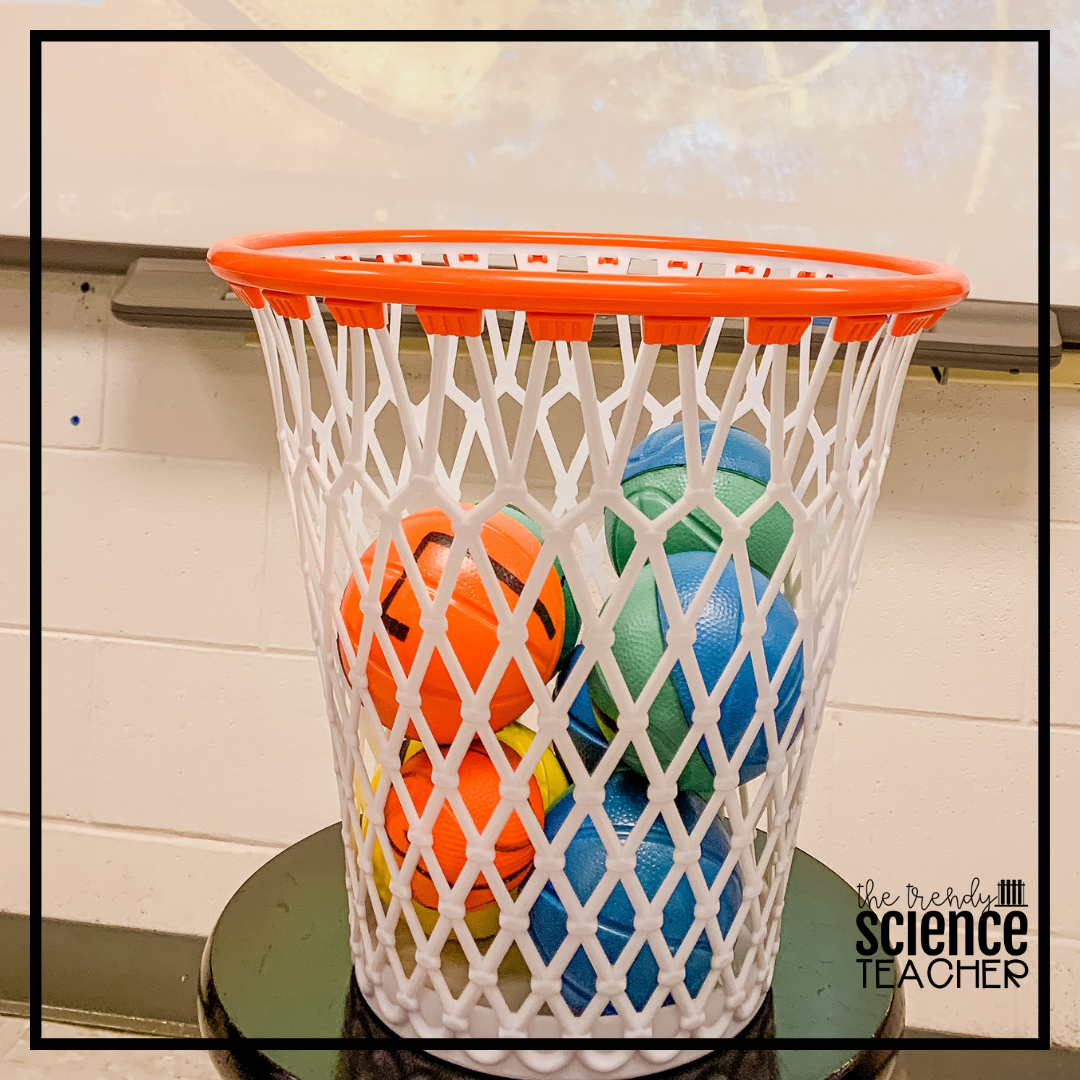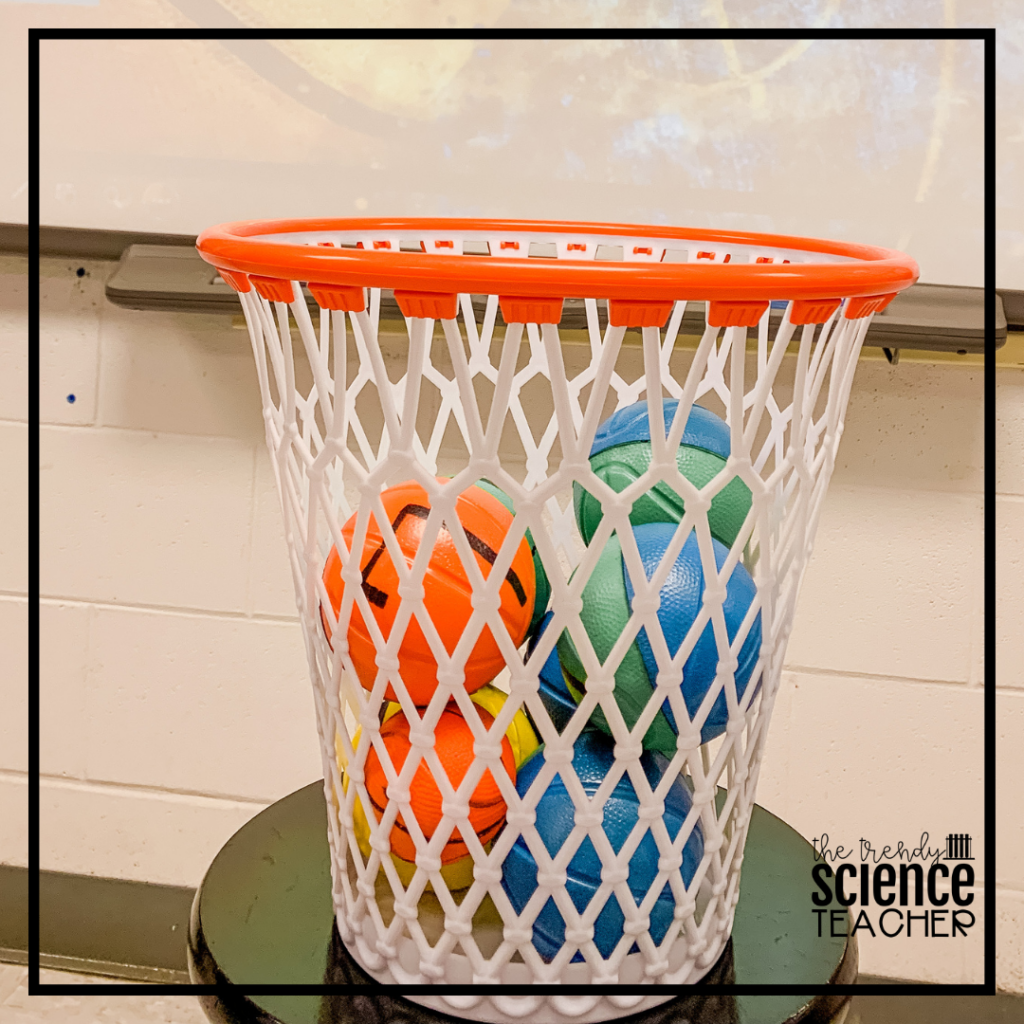 Step 2: Create the Game
I created my game by adding 30 questions in a PowerPoint presentation. Of course, I added some basketball-themed clipart to the slides for added effect. I also added basketball sound effects and fun end of the quarter breaks.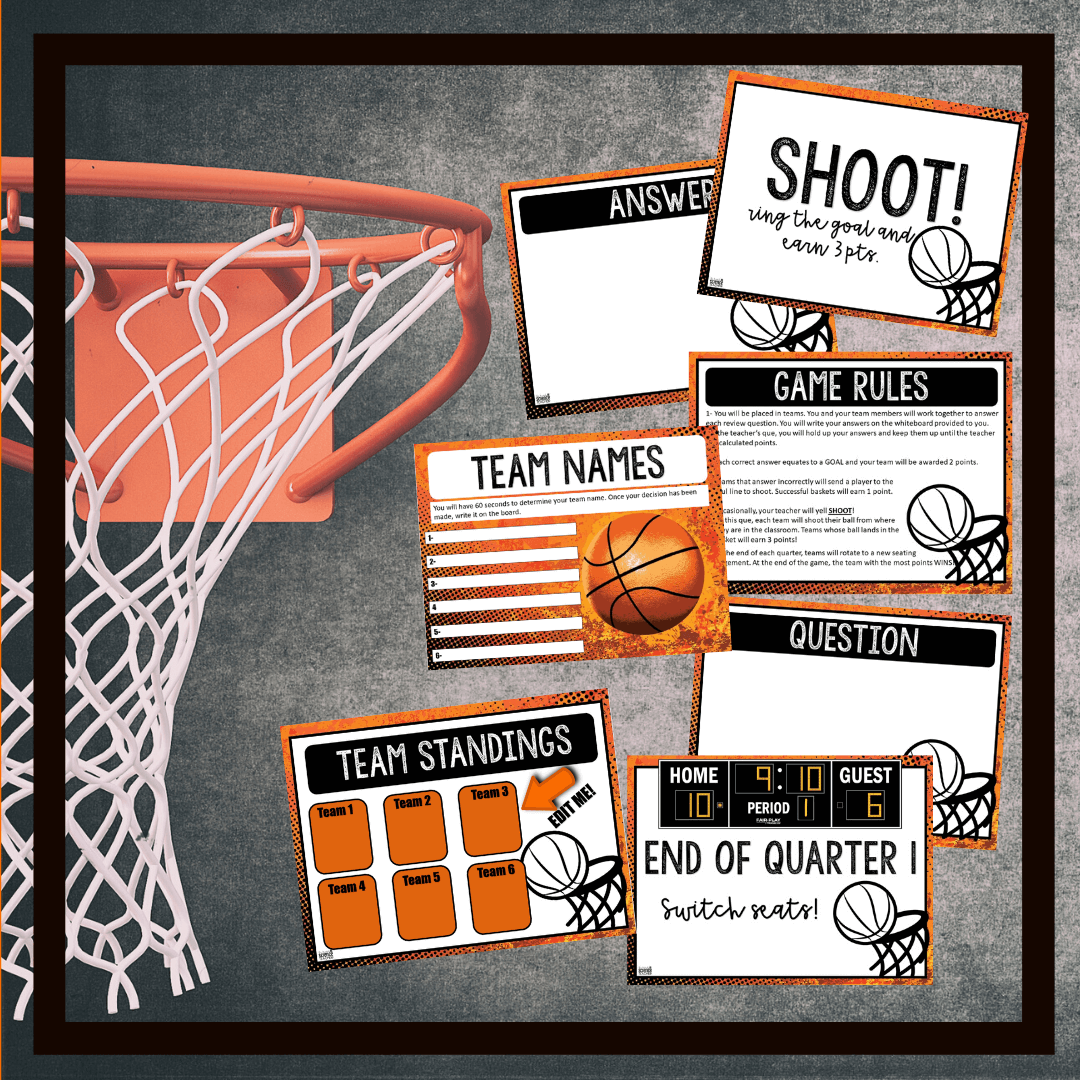 If you are interested in my TRASH-KETBALL REVIEW GAME TEMPLATE, click here to grab it from my TPT store. All you'll need to do is add your questions and you're all set! With this template, you can literally have this game ready-to-go in under 10 minutes.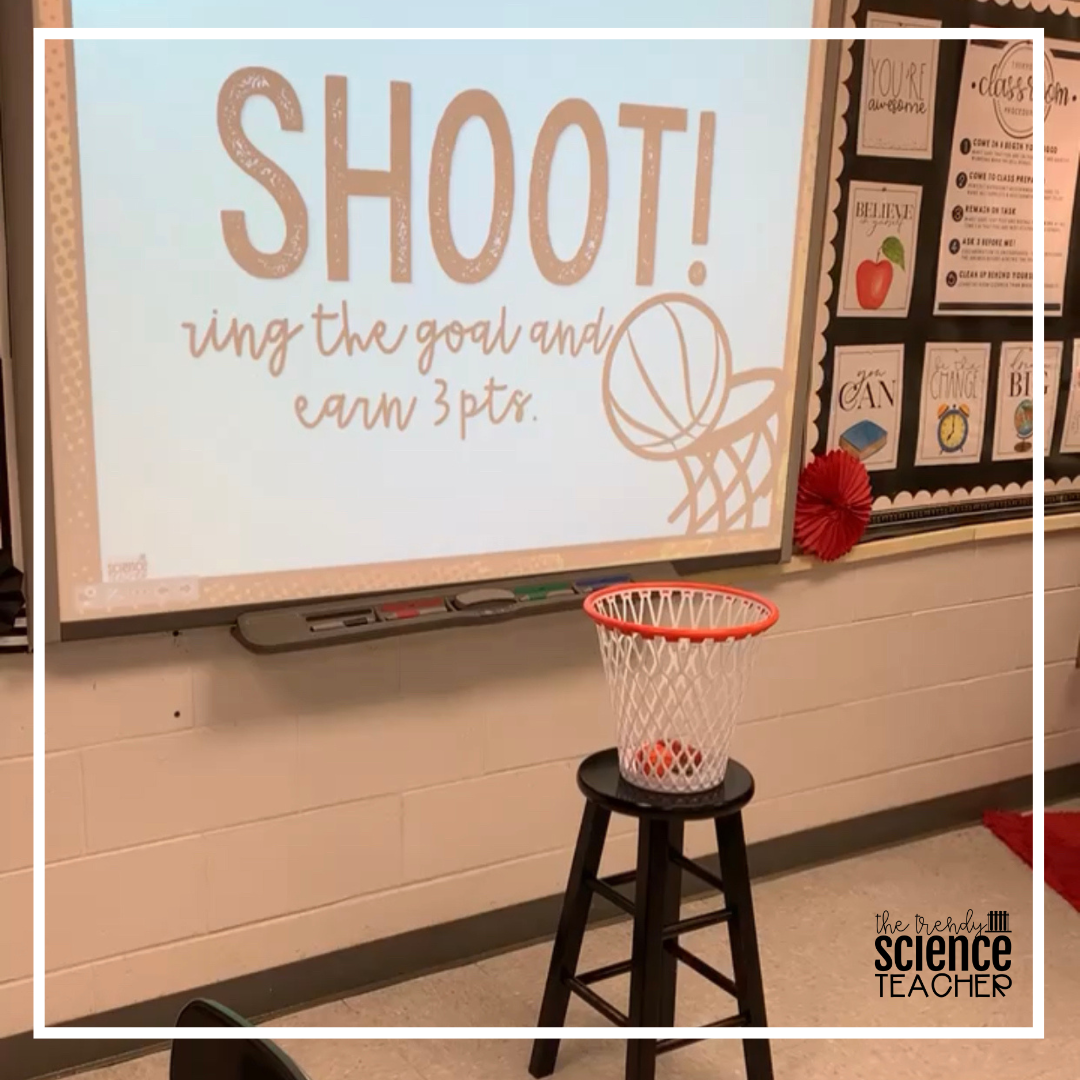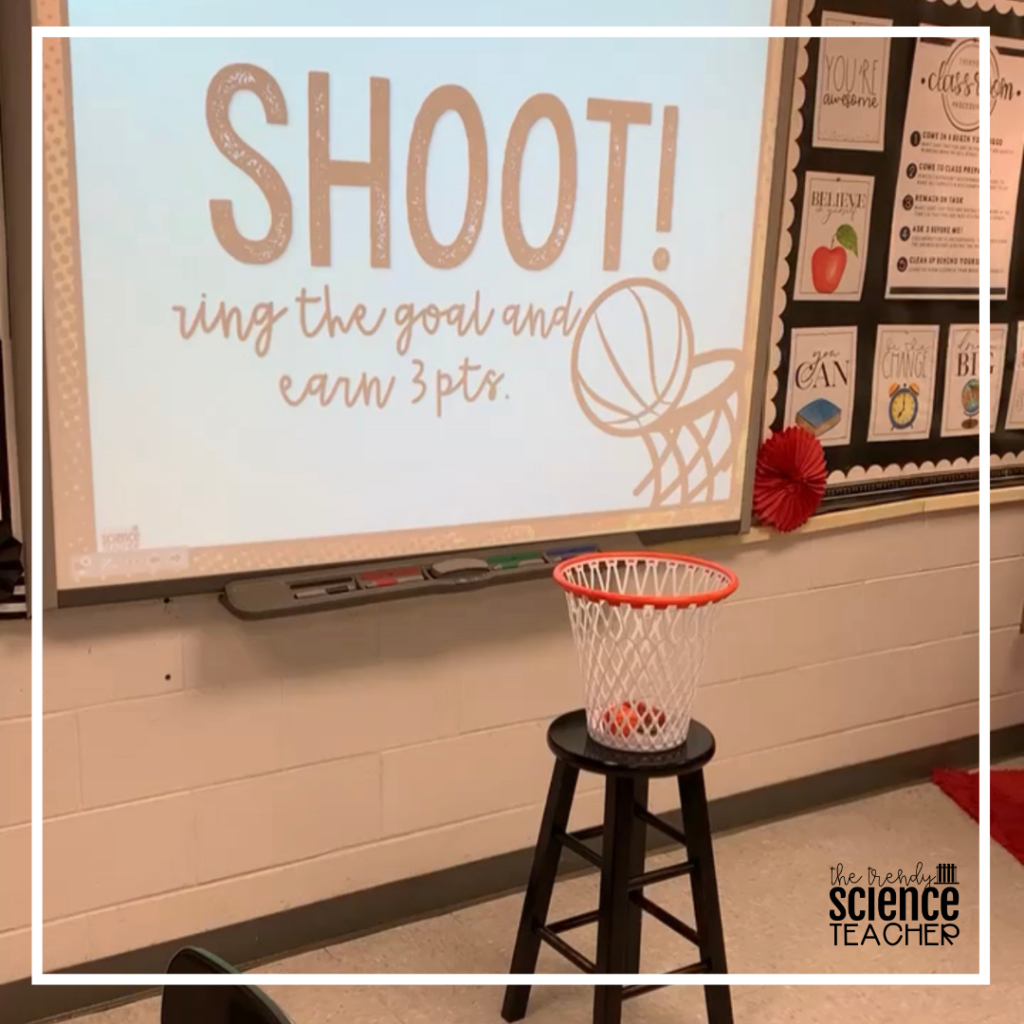 Step 3: Establish the Rules
A quick Google search of "trashketball in the classroom" will yield dozens of rule variations that other teachers have used. I wanted to create a realistic review game, so I added some unique touches. For example, every 7-8 questions, I built in an end-of-the-quarter break that has the students switch seats with another group. My students find it difficult to stay in their seats for too long, so the built-in "seat swap" allows them to keep interest in the game. I even embedded buzzer sounds into my PowerPoint to signal the end of the quarter. SO. MUCH. FUN.
Here are the rules that I use for my game: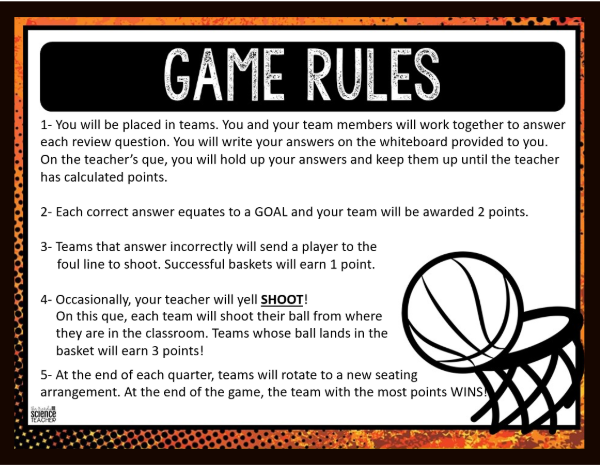 Step 4: Prepare the Classroom
Display the game presentation (get a ready to go template HERE)
Decorate the classroom (optional of course, but so much fun!)
Place desks into groups. (I recommend 3-4 to a group.)
Place a white board/dry erase marker at each group.
Have a tally sheet handy- you will need to keep up with points earned.
Use masking tape to create a foul line several feet from the goal (AKA: trashcan)
Grab my MARCH MADNESS playlist on Spotify and have it playing in the background as students come into the classroom.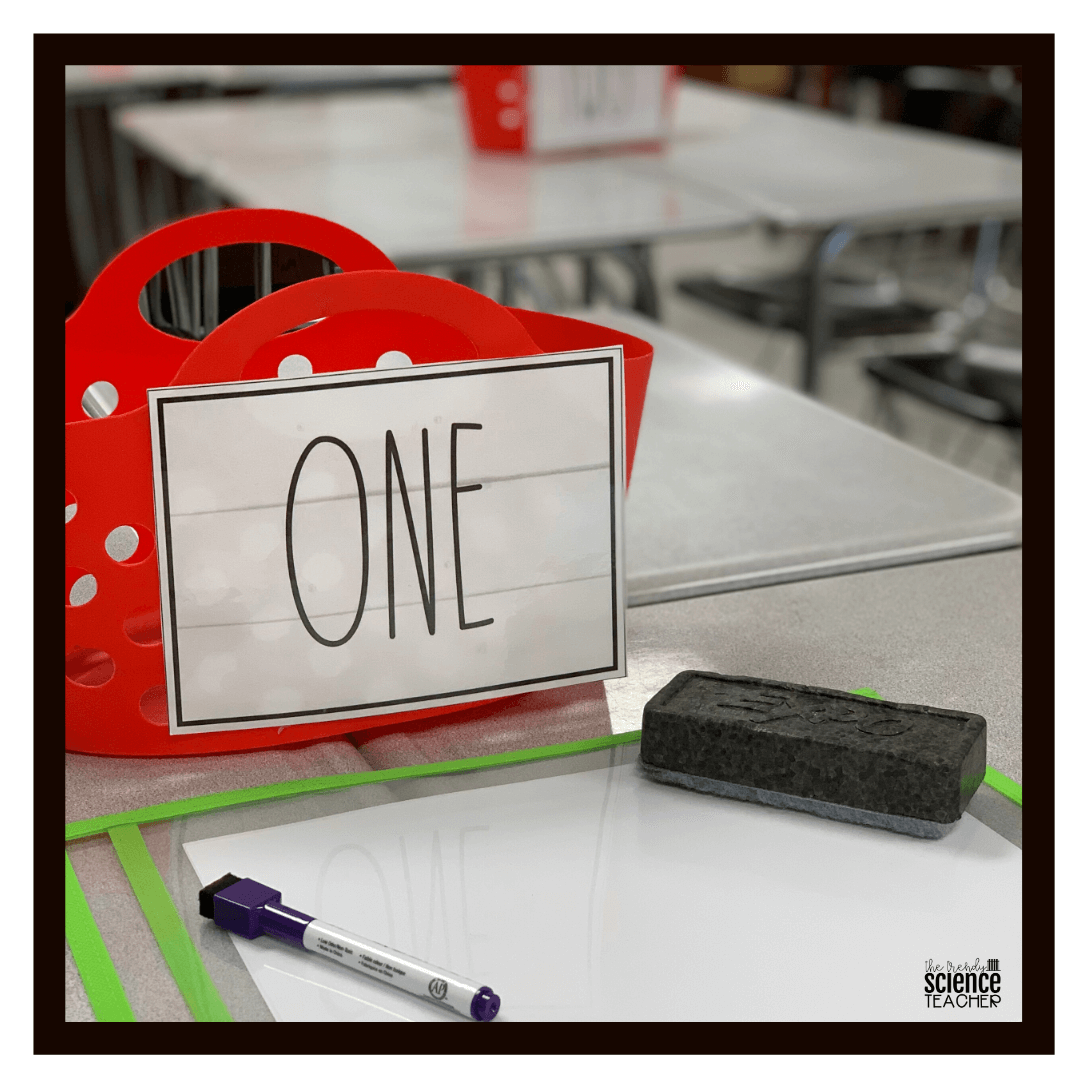 Step 5: Host an Epic Review Tournament
Your students will definitely remember this game long after it's over and will beg you to play it again and again. It's one of my favorite review games and I'd love to see it at work in your classroom.
To grab your copy of the March Madness- Trashketball Review game template, click HERE.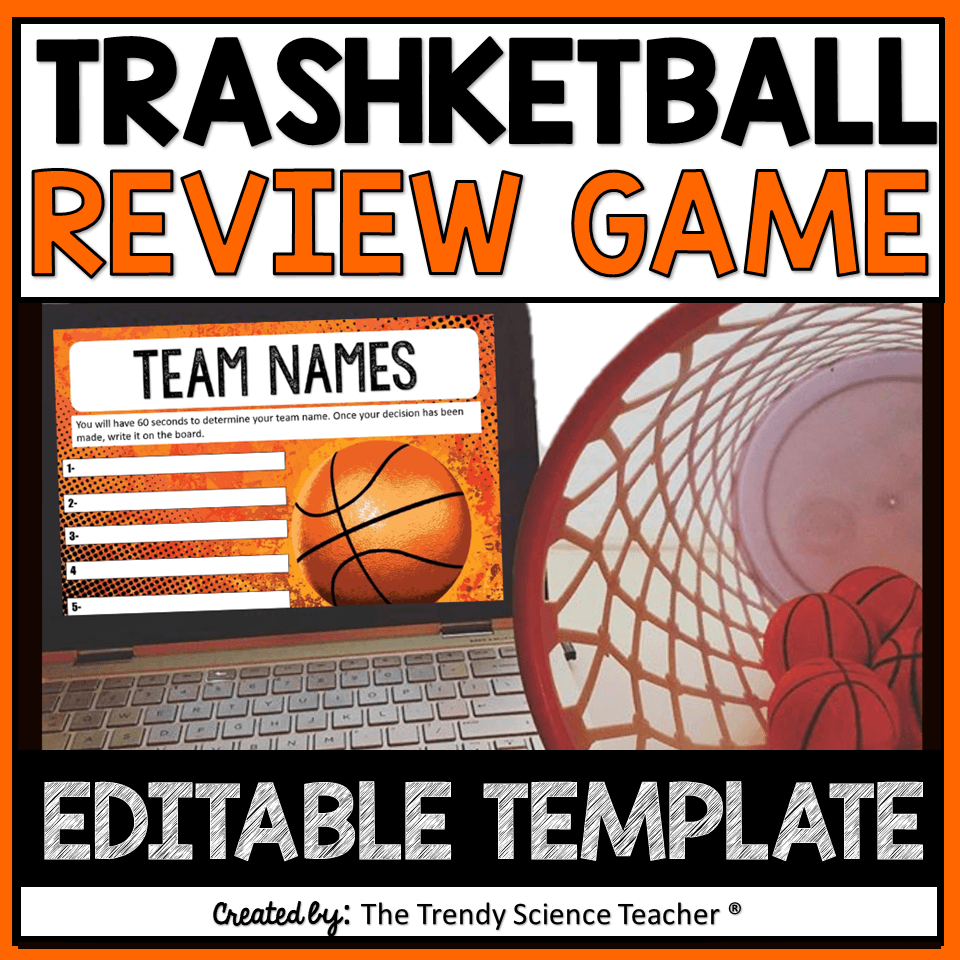 Be sure to tag me on Instagram when you show off your classroom photos of this game in action (@thetrendyscienceteacher).
Have suggestions on making this game even more engaging? Drop a comment below…I'd love to hear from you!
Until next time, keep being a TEACHER ROCKSTAR!