I am a high school Science teacher, turned home-school mom to a Kindergartner and Third-grader. Since our schools have closed from the Covid-19 outbreak, I have found myself trying to throw together engaging lessons that will keep their minds sharp, while simultaneously fostering a love of Science. Last week, we had so much fun learning together and I got several requests through Instagram to share my printables, lessons, recipes, etc. So…I threw together a one-stop-shop resource for those that are interested. Just in case you have found yourself quarantined with your littles and you, like me, want to offer something engaging and interesting for your kids, here are 8 FREE "AT-HOME" SCIENCE ACTIVITIES FOR KIDS.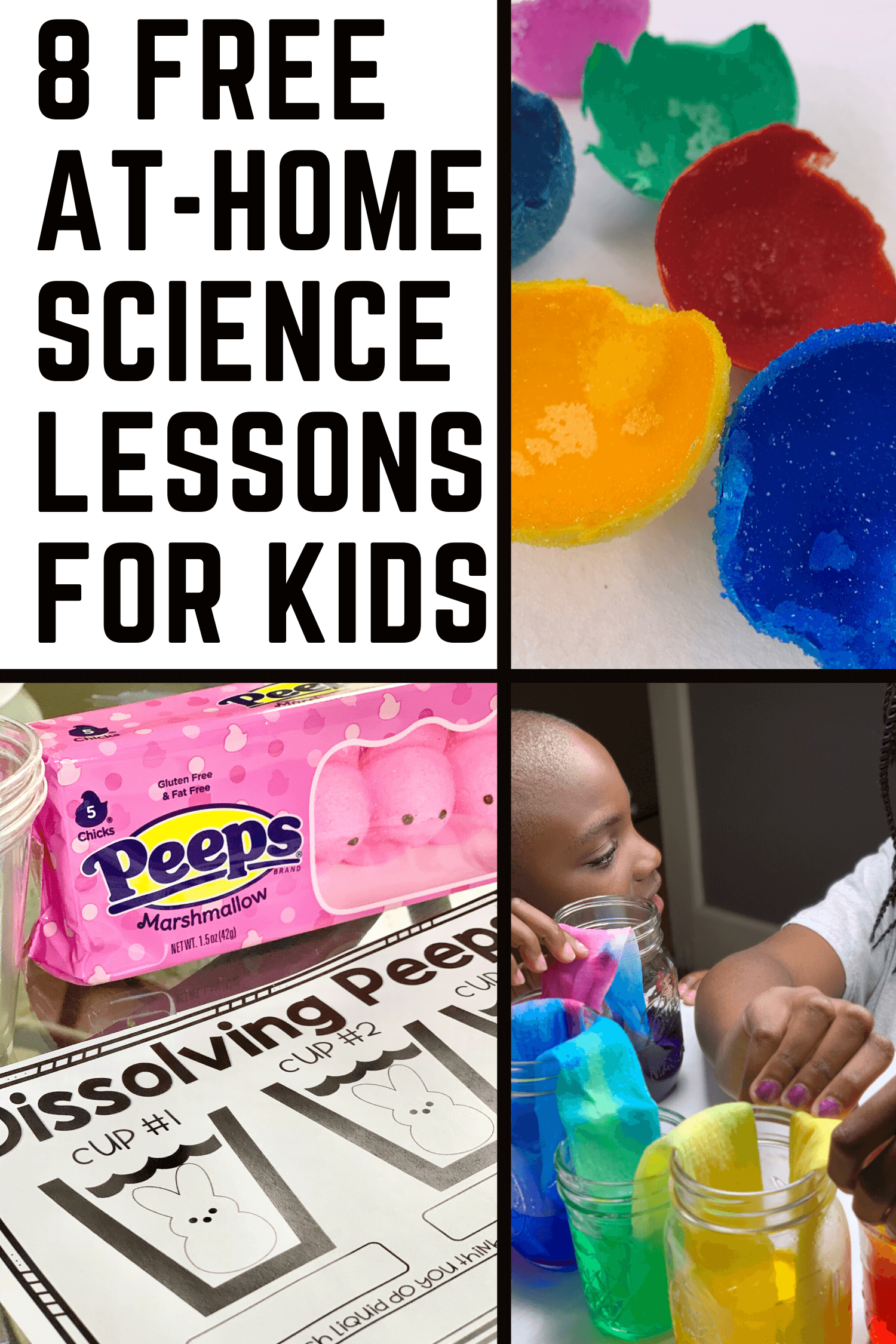 PLEASE NOTE: Life is busy as a work-at-home / stay-at-home/ homeschooling mama right now, so my directions here will be brief! Please follow me on Instagram @thetrendyscienceteacher where I will be sharing my daily activities and saving them in a story highlight!
Lesson 1: The Water Cycle
This lesson started with a question from my 6 year-old…Why do water puddles disappear? I had my kids practice their writing skills by developing a hypothesis to answer the question.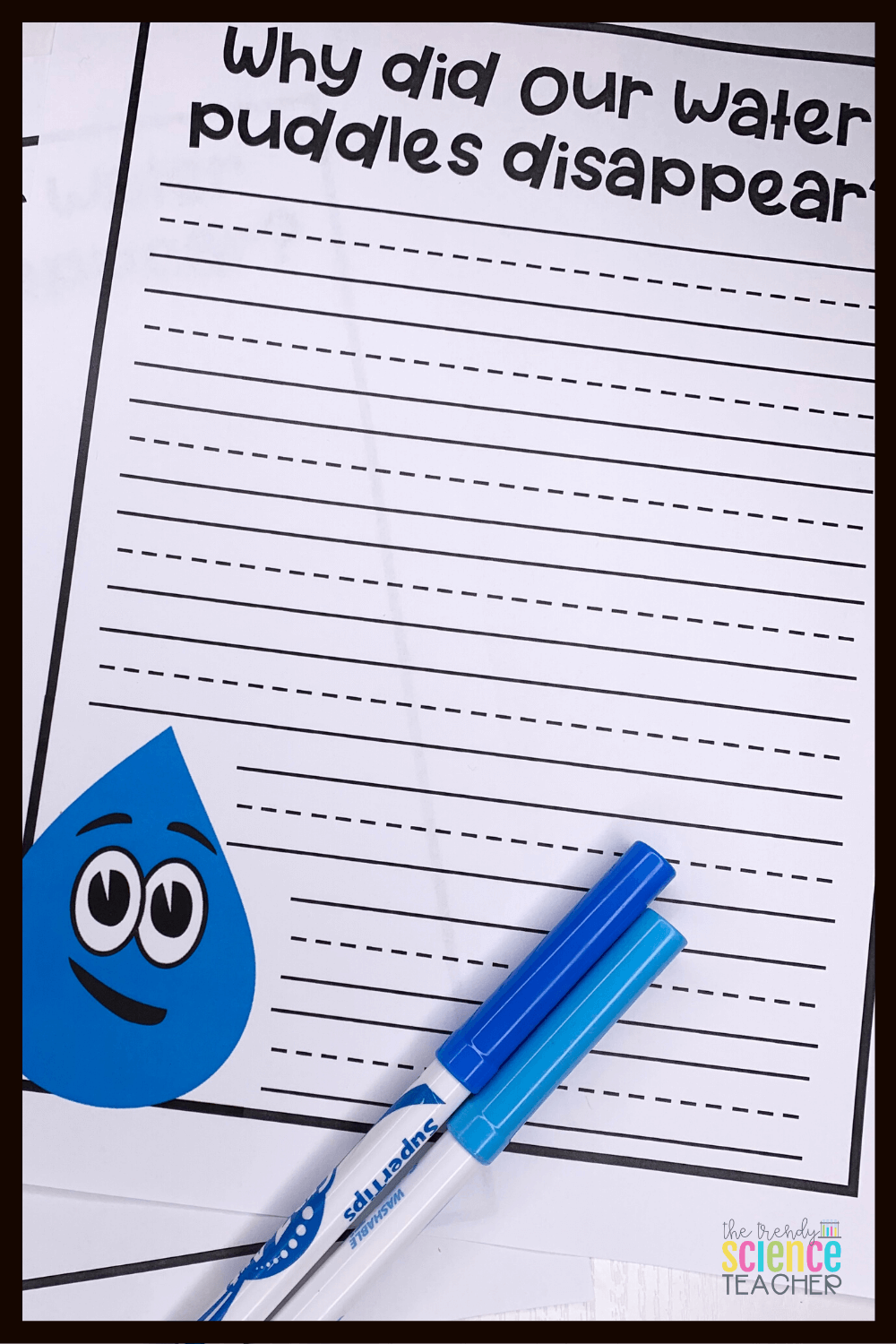 After sharing, we watched a Youtube video over the water cycle. Next, we made our own water cycle in a bag and watched over the next few days as the water evaporated, condensed and "rained" back down the sides of the bag.
Lesson #2: Types of Rocks
My little boy loves rocks, so he was happy to know that I had a whole day full of activities that was built around rocks! First, we learned about the different types of rocks via this Youtube video. The kids had a "notes" sheet that they filled out as we watched the video.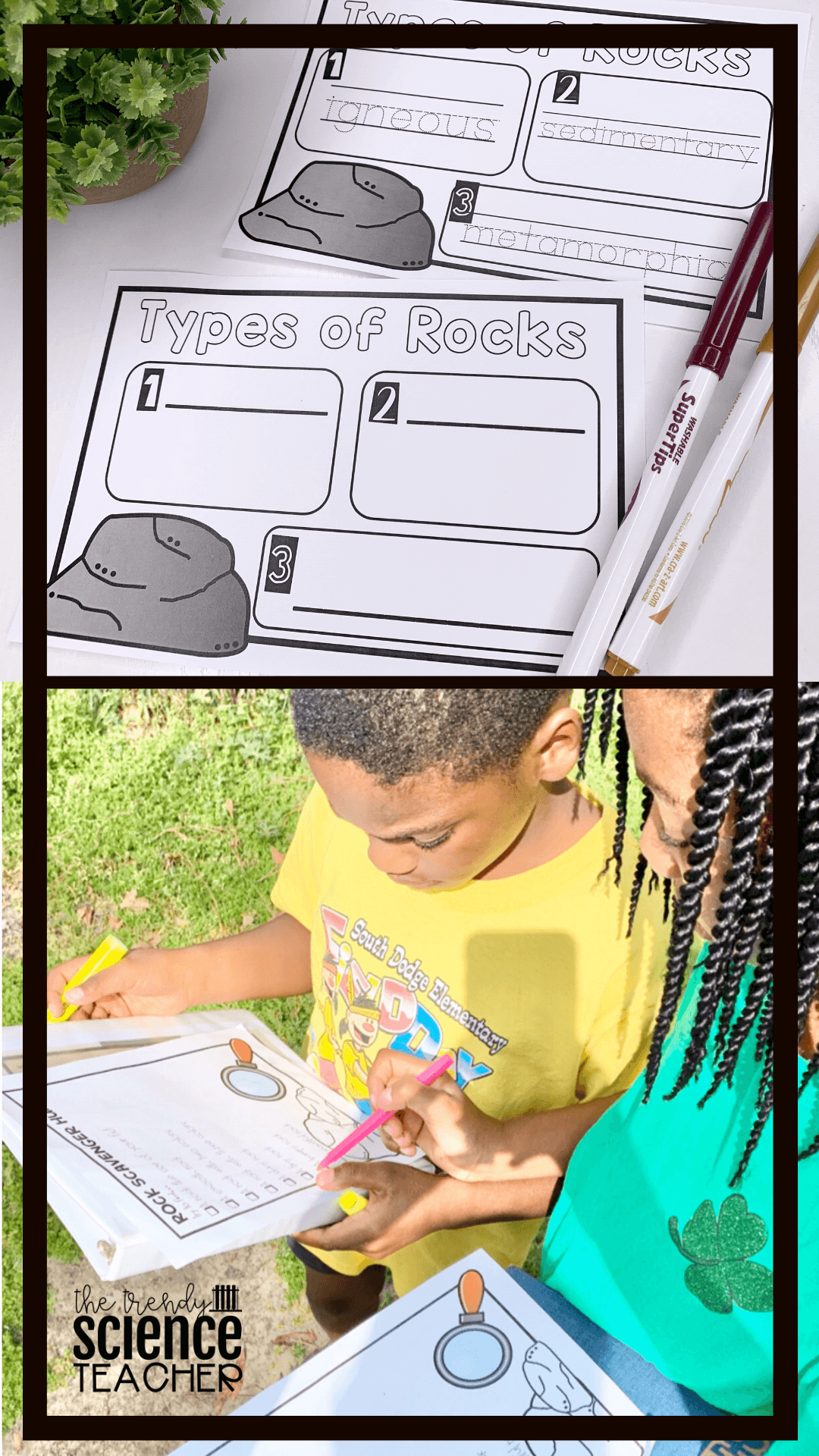 Next, we went on a rock scavenger hunt. Even my daughter found this part of the lesson to be exciting.
Lastly, we learned about geodes and I let the kids make their own rock geodes using ingredients that I had lying around the house. Click HERE to get the recipe.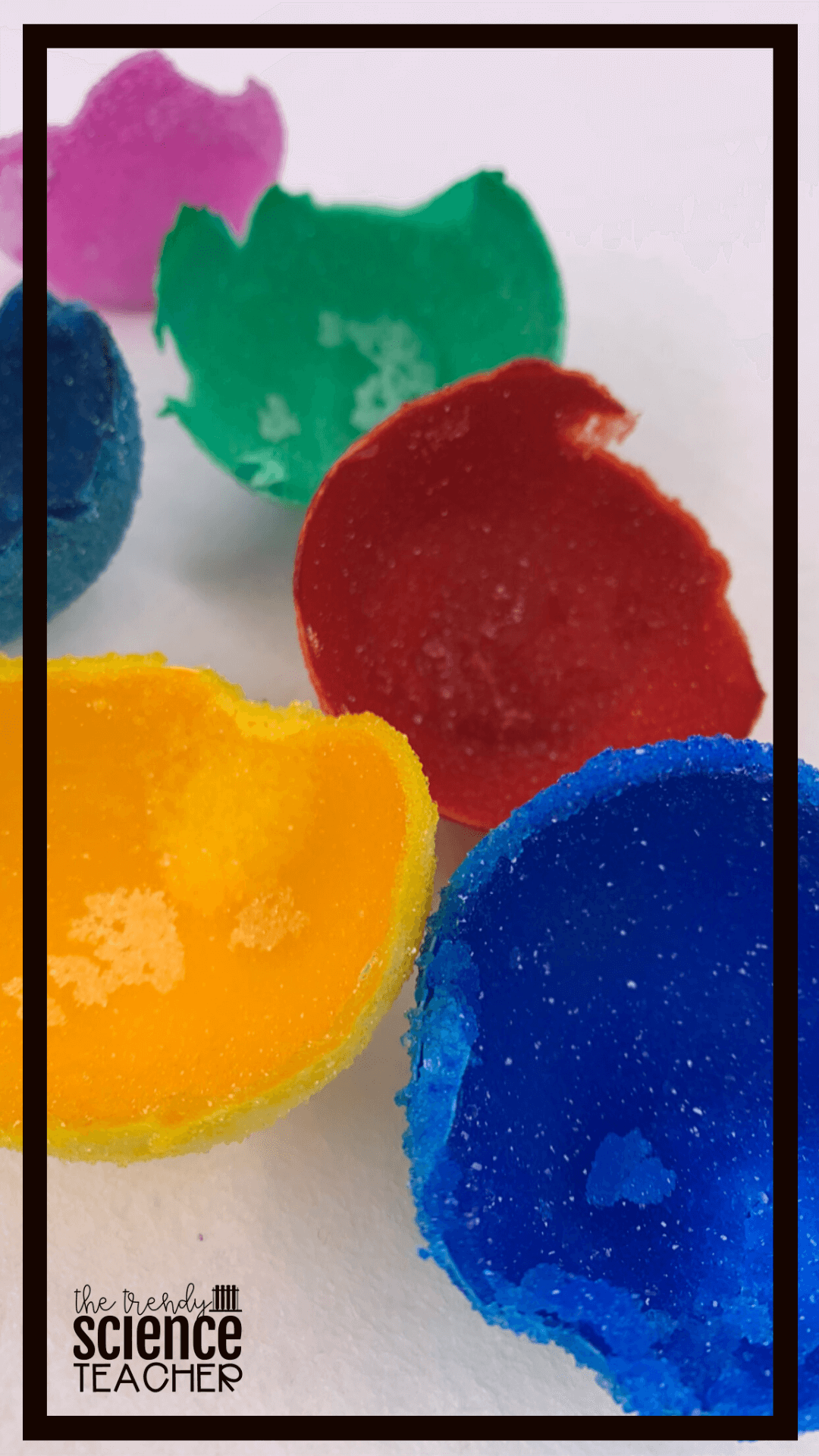 Lesson #3: Types of Clouds
Last week, we had a series of sunny days and I knew that I wanted to plan something that would get us out of the house. What better way to enjoy the weather than with a lesson on clouds?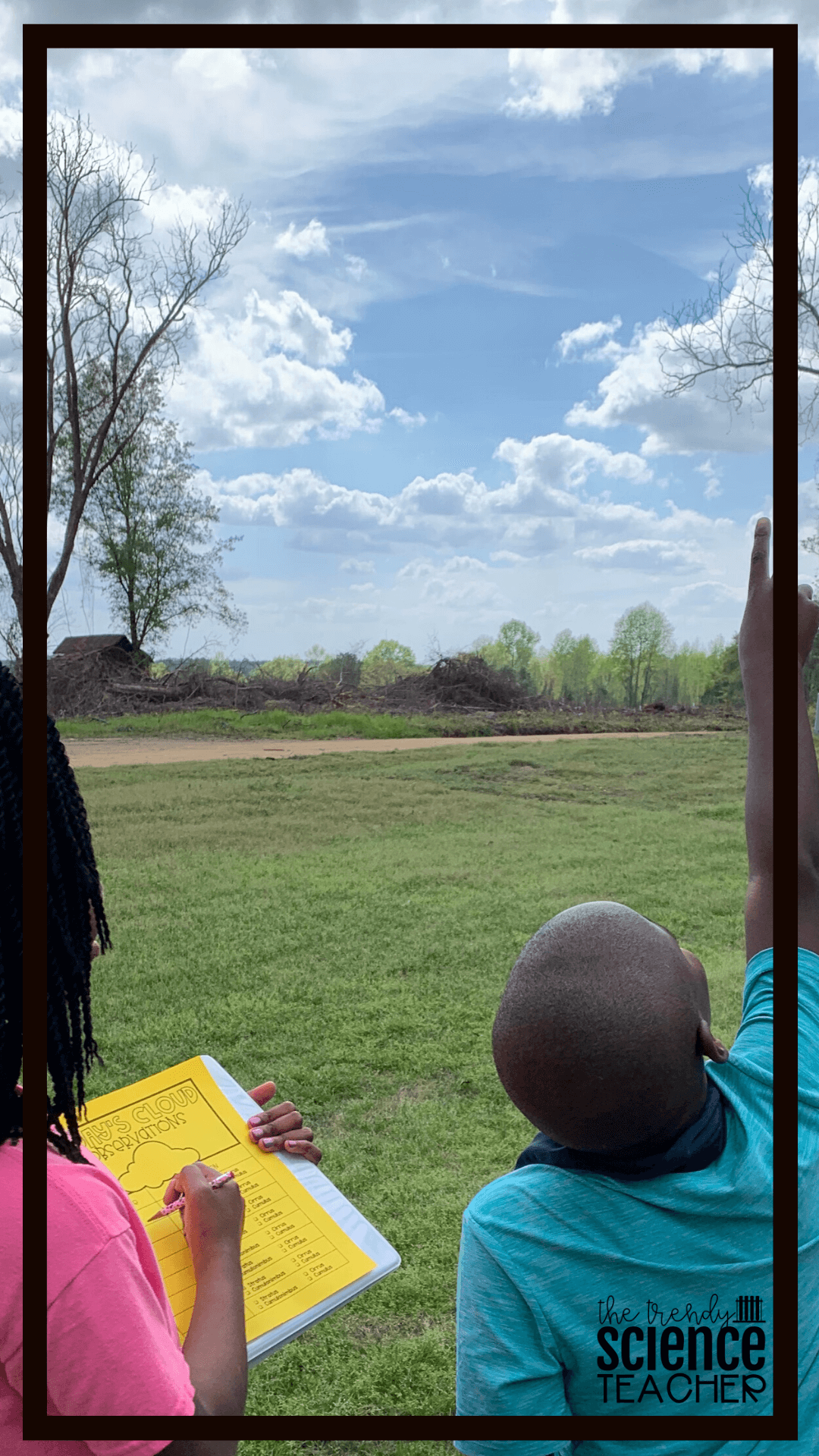 Our lesson started with a video over the different types of clouds. I had the kids "show what they know" by using cotton balls to re-create the different types of clouds.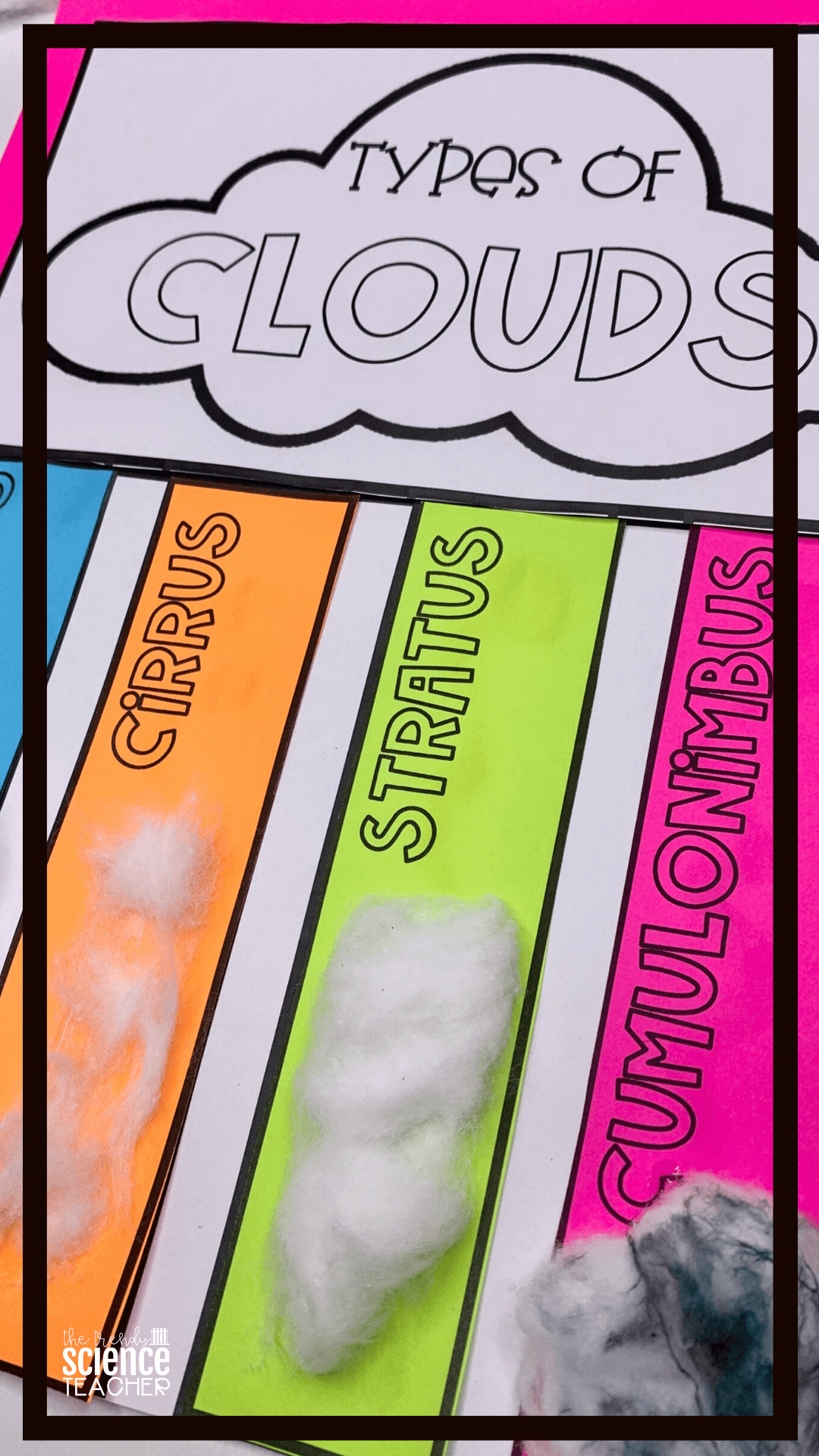 To incorporate some math and graphing skills, we collected data on the types of clouds we observed each day for 10 days. Then, I showed the kids how to create bar graphs.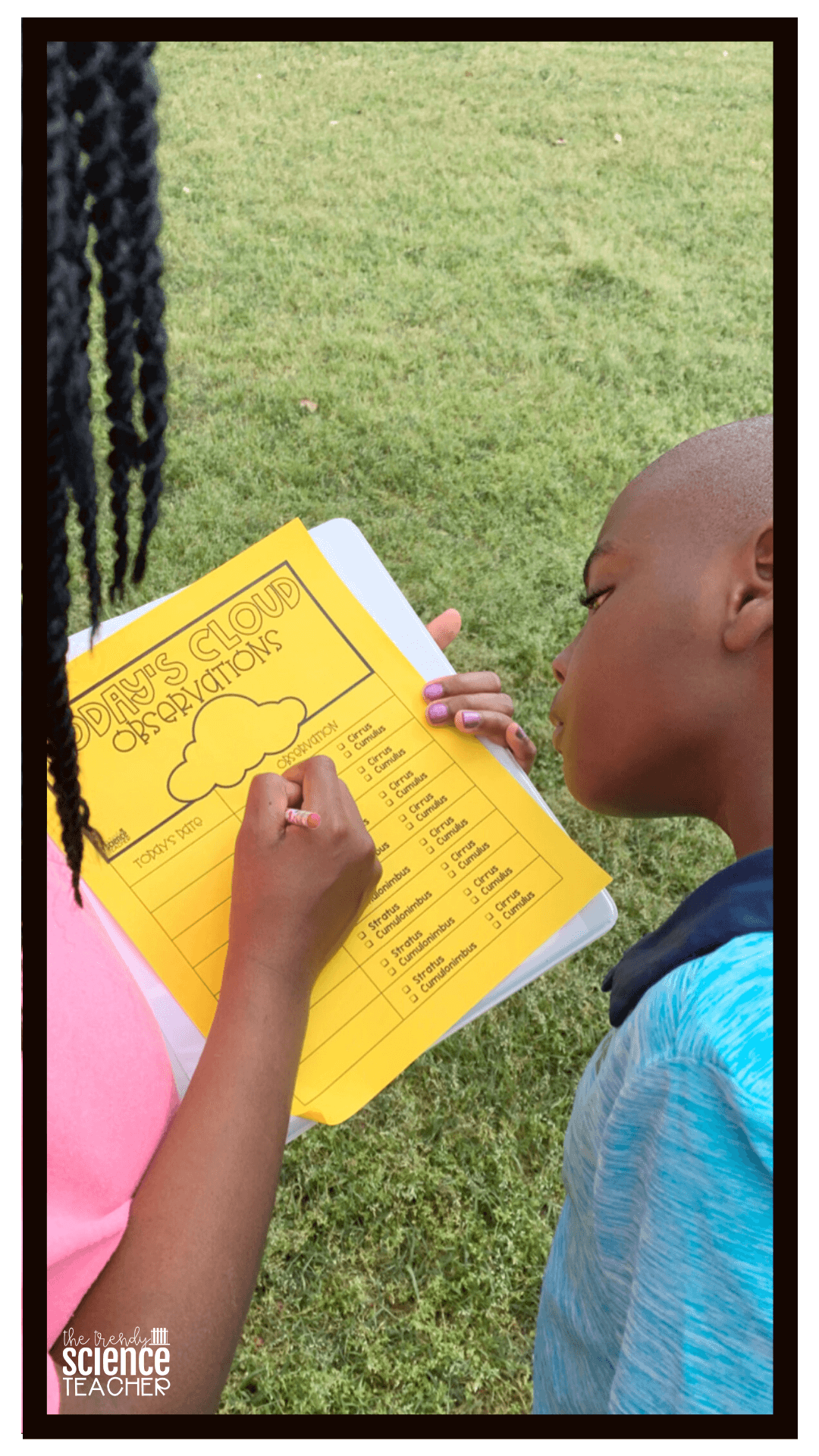 The next day, I stumbled upon our new favorite app, DoInk. It's a green screen app that allowed us to record a weather forecast. My 6 year old and 9 year old were able to figure it out and have since created several videos that have kept them occupied for HOURS!
Lesson #4: Heat and Temperature
This lesson started with a video via YouTube and ended with a cool and delicious treat to show how heat energy moves. To get my ice cream- in-a-bag recipe, click HERE.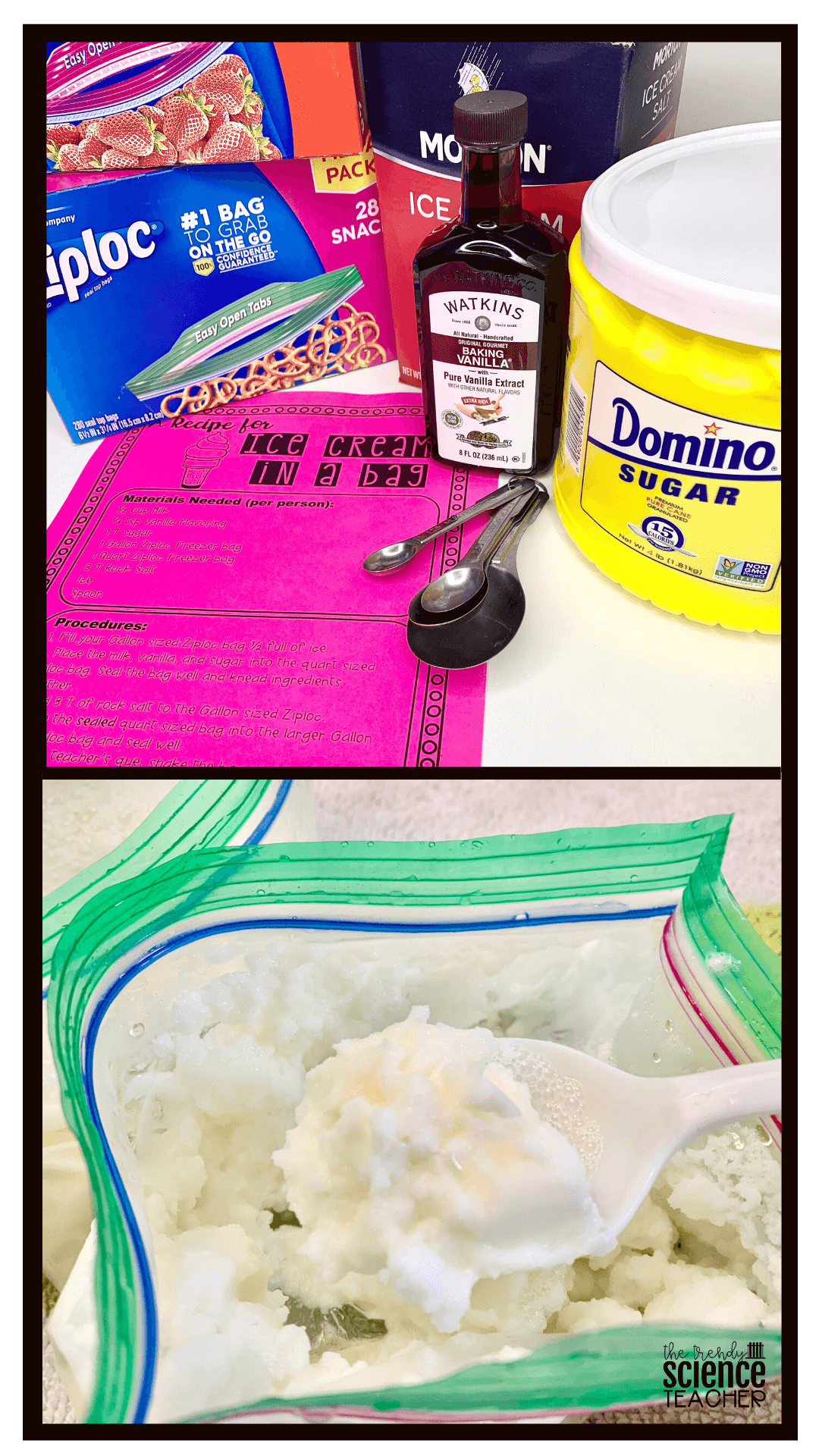 Lesson #5: Peeps Science
There are so many fun Science activities that can revolve around Peeps marshmallow candies! Since it's Spring, I decided to try out an activity that I do with my Physical Science classes. We decided to compare the dissolving rate of Peeps in different liquids. Of course, we started with a hypothesis and then placed our Peeps marshmallows in different liquids to see which dissolved the fastest. Both of my kids were surprised to see that their guesses were incorrect. We had a pretty cool discussion about why their results were different than what they had expected.
Lesson #6: Virtual Zoo Field Trip & Animal Research
My kids were really looking forward to visiting our local zoo over Spring break; however, with the Covid-19 outbreak, our plans were put on hold. After learning that several zoos have virtual visiting options, I decided to take the kids on a virtual field trip to research their favorite zoo animal. I made a quick flipbook template and set up their tablets so that they could visit the San Diego Zoo. They visited the different livestream exhibits until they found an animal in which they wanted to do further research. I showed them how to use a search engine to find information and we worked through their flipbooks together. So. Much. Fun!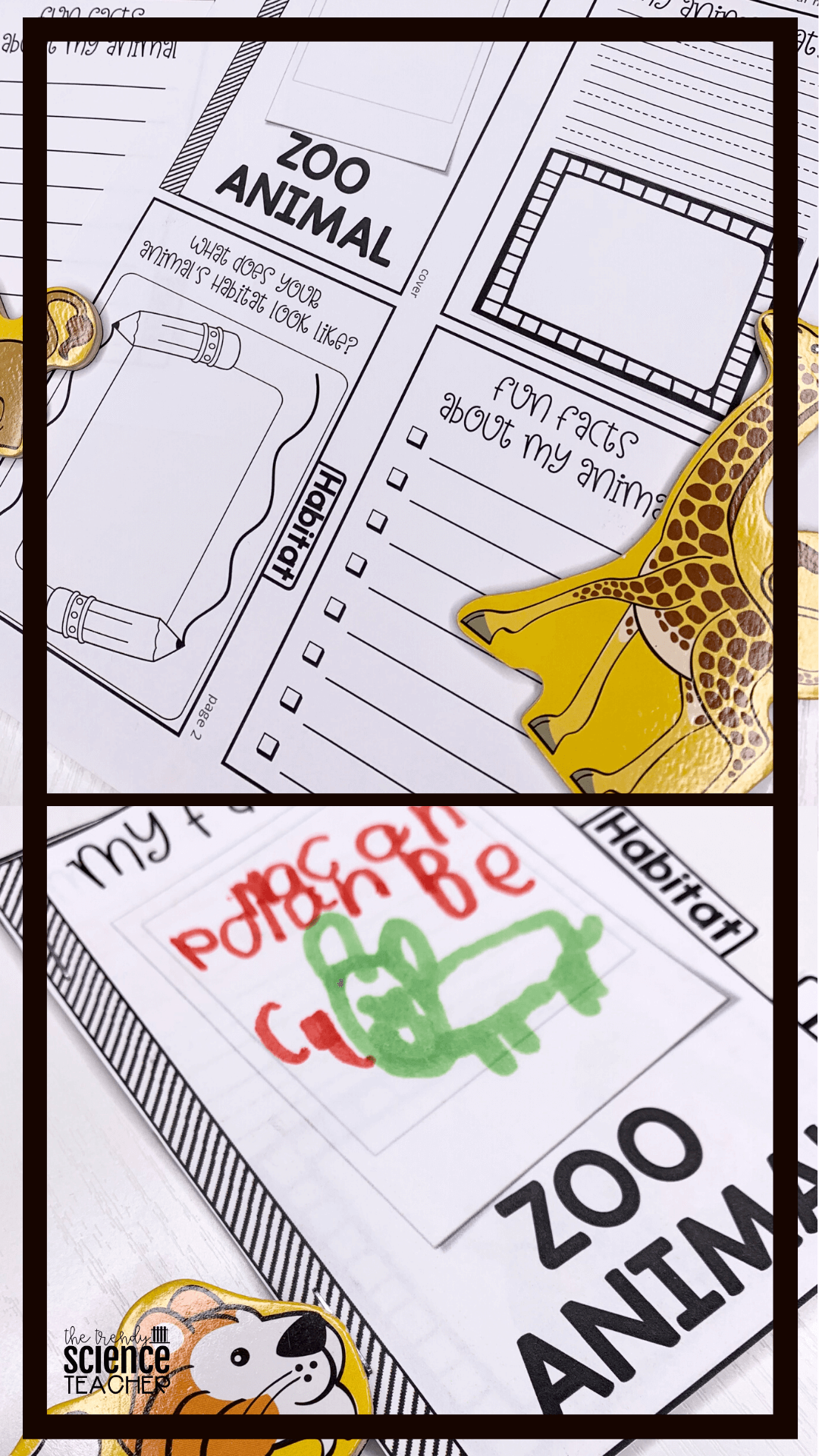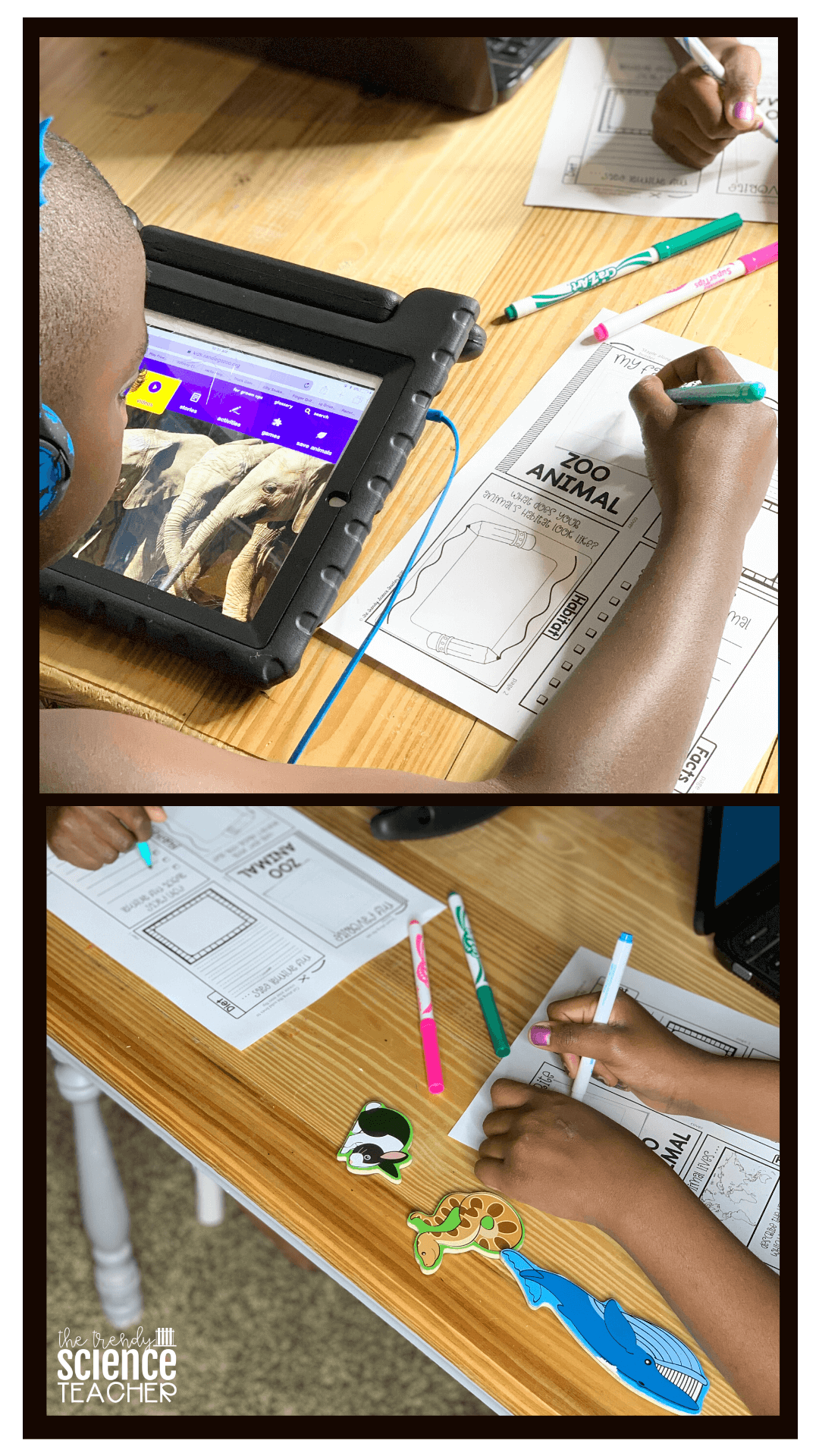 Lesson #7: Walking Rainbow
This lesson can have so many different purposes, based on your child's age. For example, for my son (6 years old), we learned about color mixing and primary colors. For my daughter (9 years old), we discussed "how plants get water." For both kids, we talked about the colors of visible light and how our eyes "see" colors that are reflected. The walking rainbow experiment was the perfect activity to demonstrate so many Science concepts. Click HERE to get all of the lesson links, printables and activity instructions for the walking rainbow.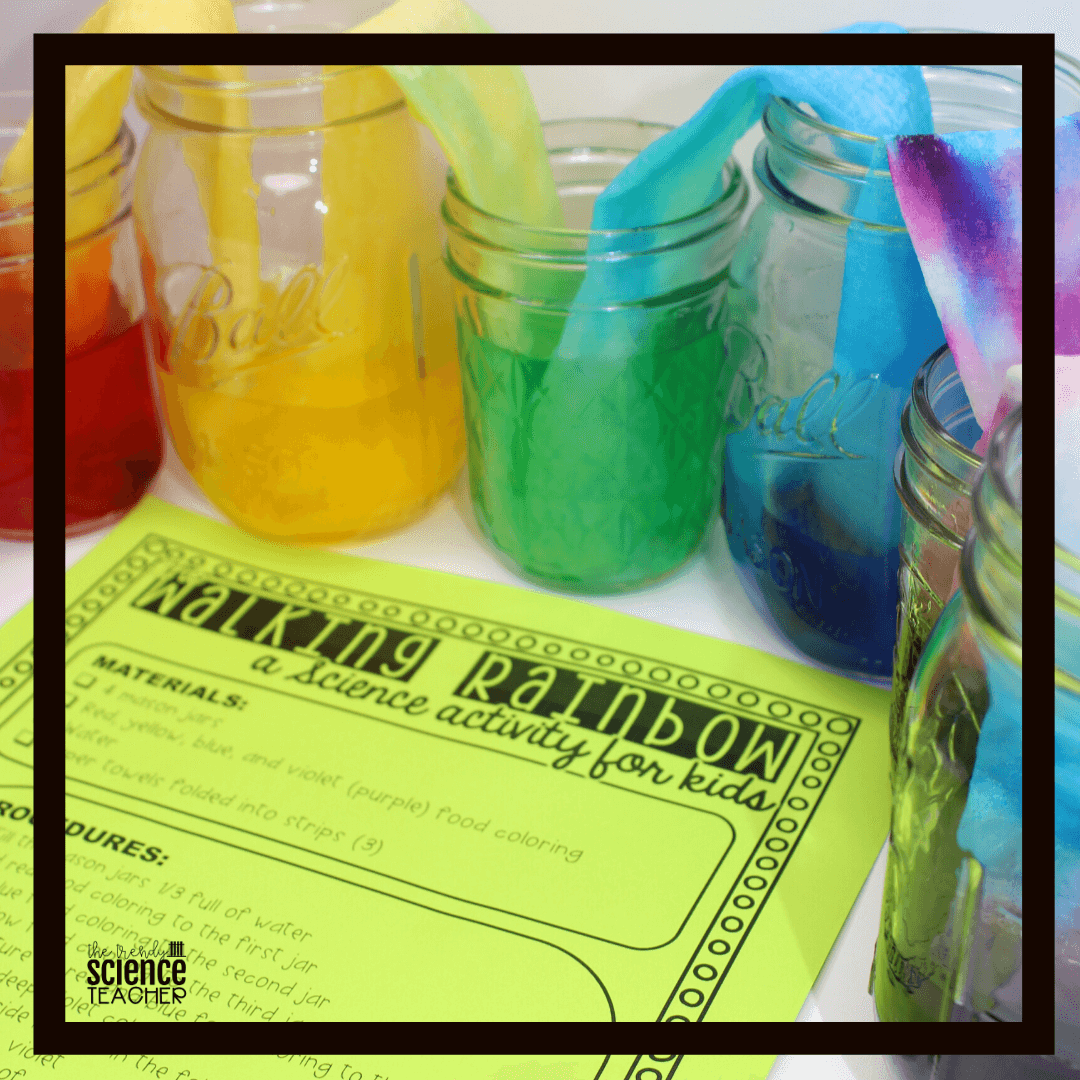 Lesson #8: Dem Bones! Dem Bones!
For this lesson, I wanted to incorporate some "health" curriculum into the Science lesson. We watched a short video clip about bones and discussed ways that we can keep our bones healthy and strong. Note: We did this right before lunch, so both my kids asked for milk with their meal. 🙂
Then, we learned about the bones in the hand with this fun activity.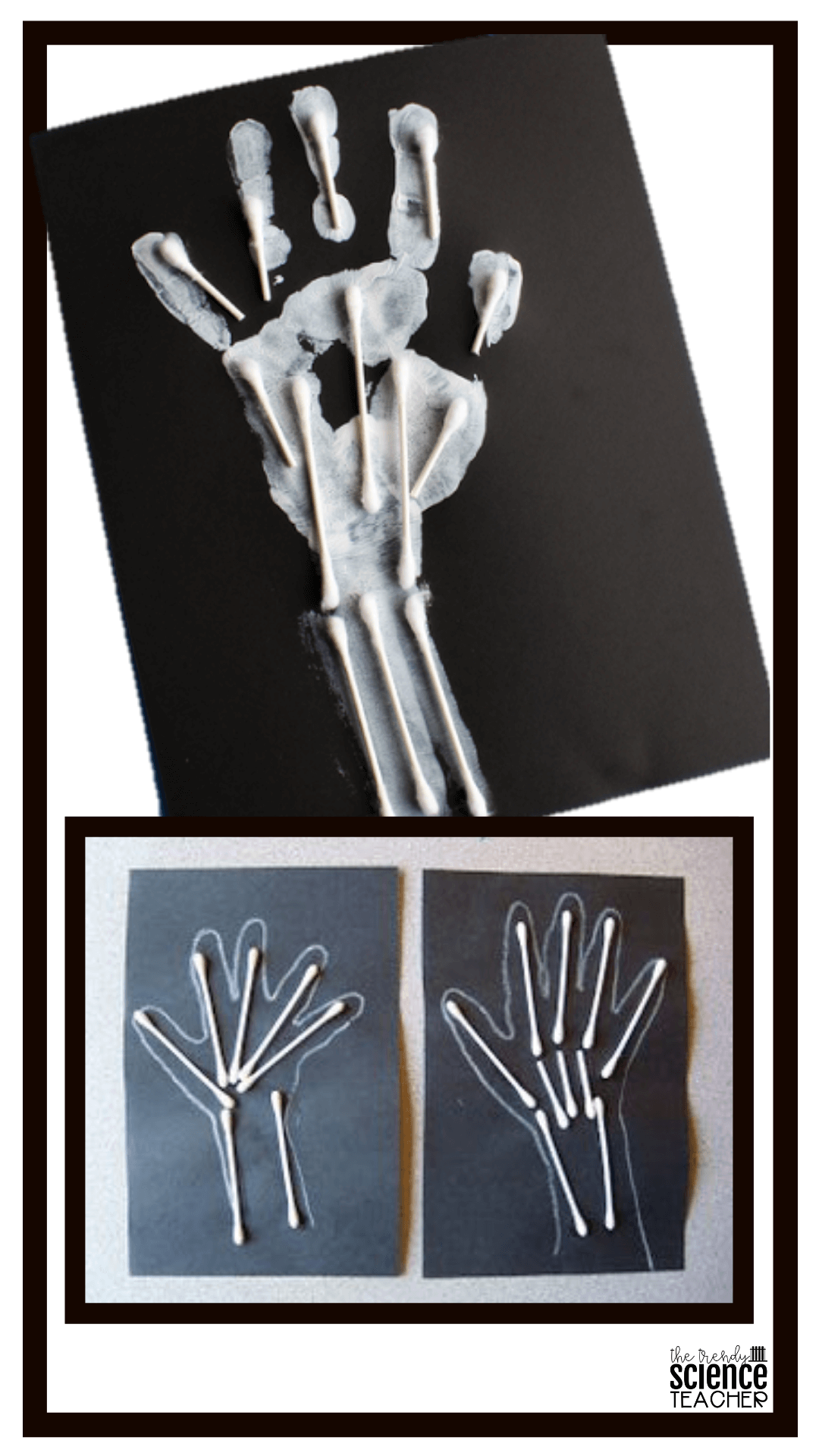 We finished this lesson with a "bone dig." I simply printed and cut different bones and placed them in a shallow container. I filled the container with rice and gave the kids an old paint brush. They had a blast searching for the bones and reassembling them into a human skeleton. To get the printable bones sheet that I used, click HERE.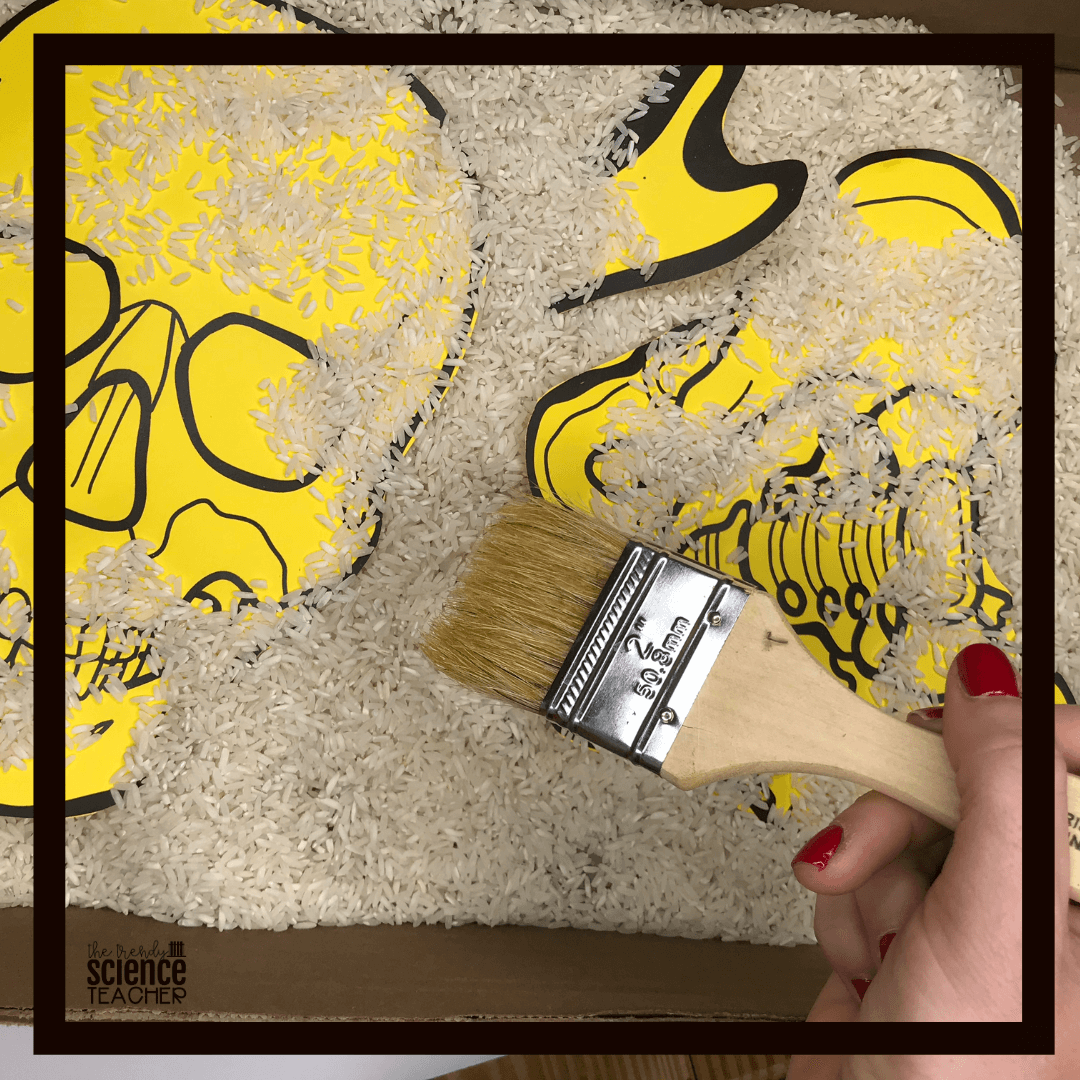 I hope that you find this post helpful as you seek to offer your kiddos some fun and engaging lessons during these uncertain times. If you want to download ALL of the activities and lessons featured on the post, simply click the image and download them FREE.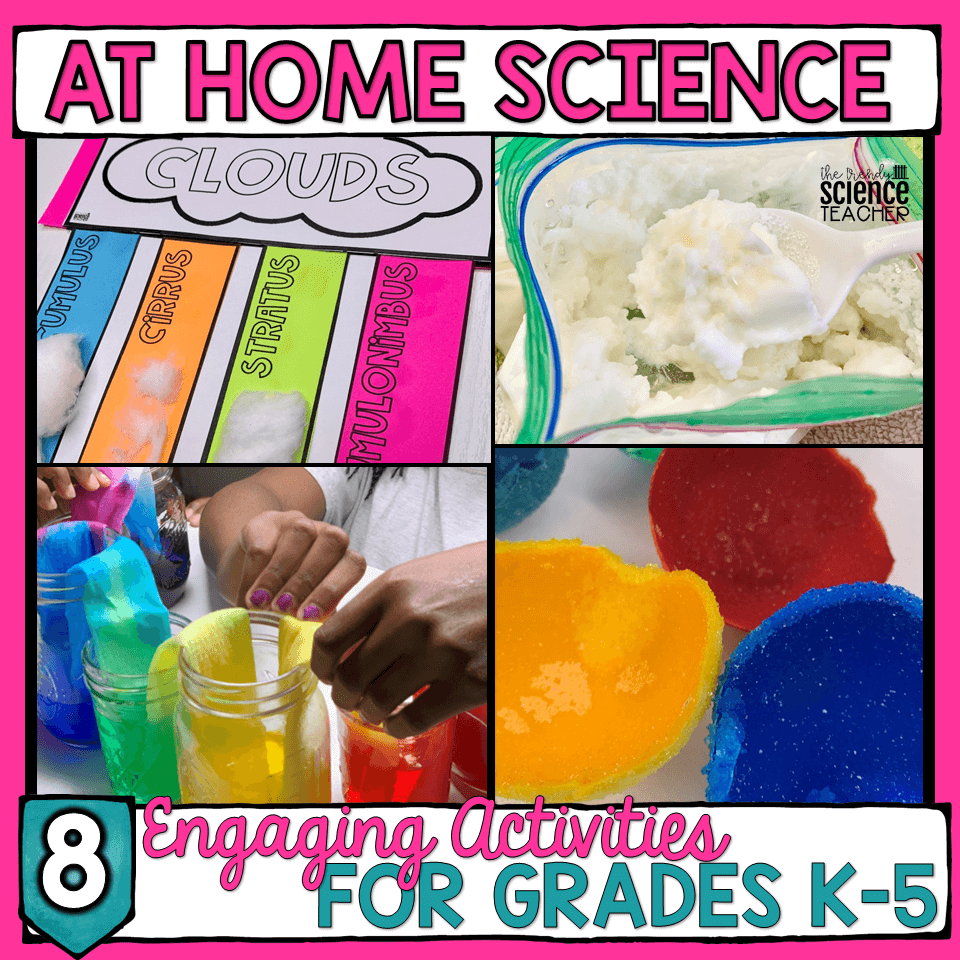 Be sure to follow me on Instagram and check my story highlights to see all of these fun activities in action!
I'd love to see how you are using these activities with your kids! Be sure to tag me on Instagram and Facebook @thetrendyscienceteacher!
XOXOXO,