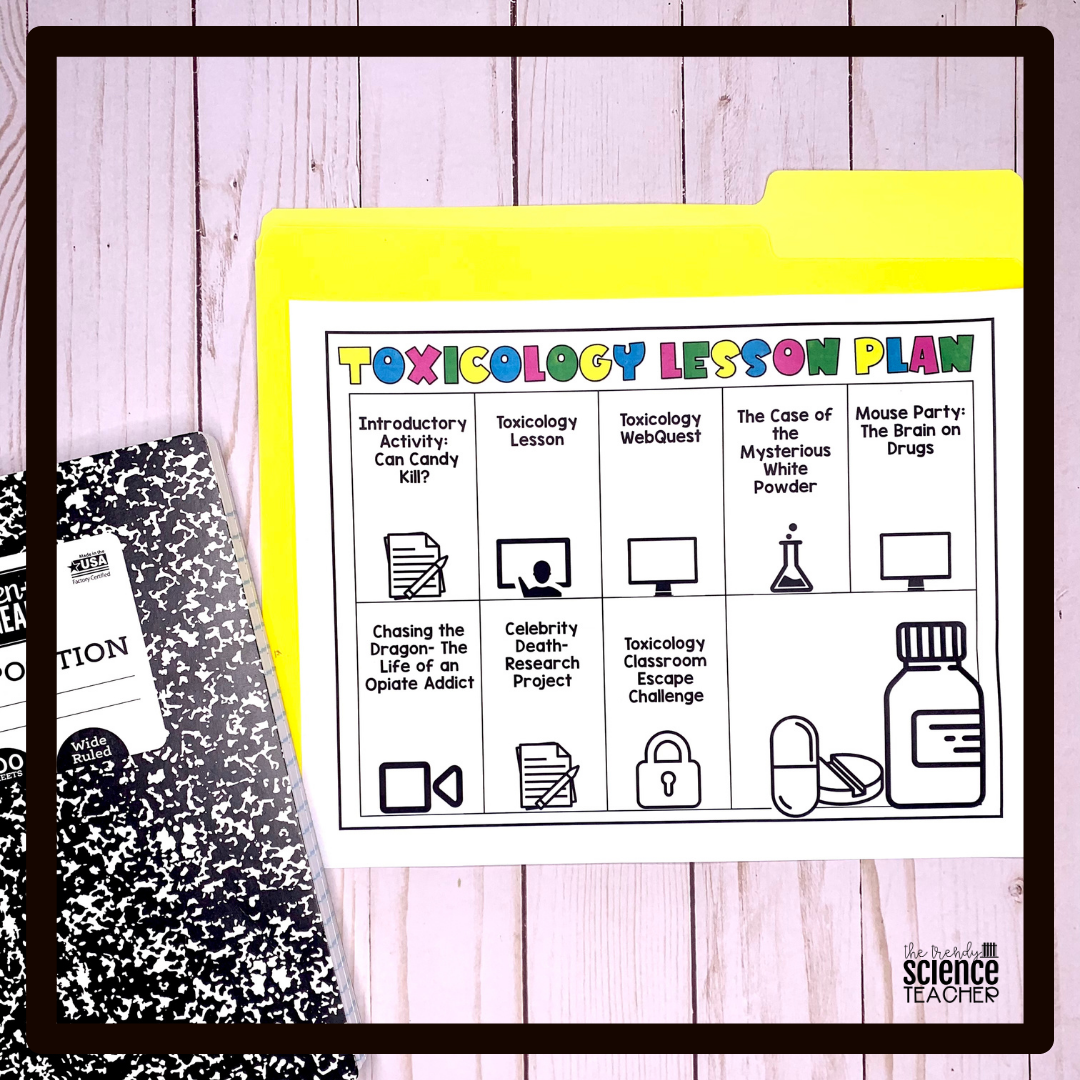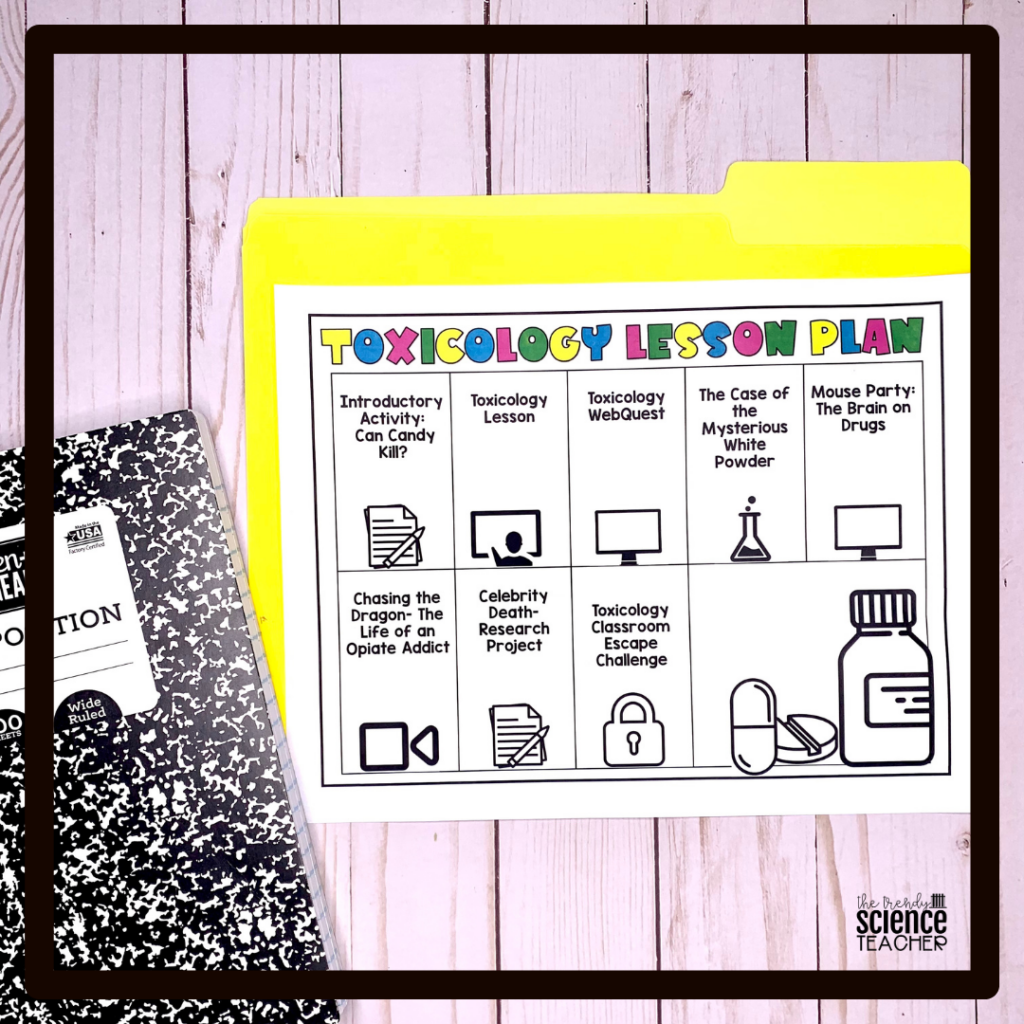 One of my favorite topics to teach in Forensics is toxicology. This topic always fosters deep conversations with my students and they are always engaged in the activities that comprise this unit. Today on the blog, I am sharing 7 activities to add to your Forensic Toxicology unit. If you use any of these activities, be sure to leave a comment at the bottom of the post letting me know which you are planning to use! Now….let's get to it!
#1: Can Candy Kill?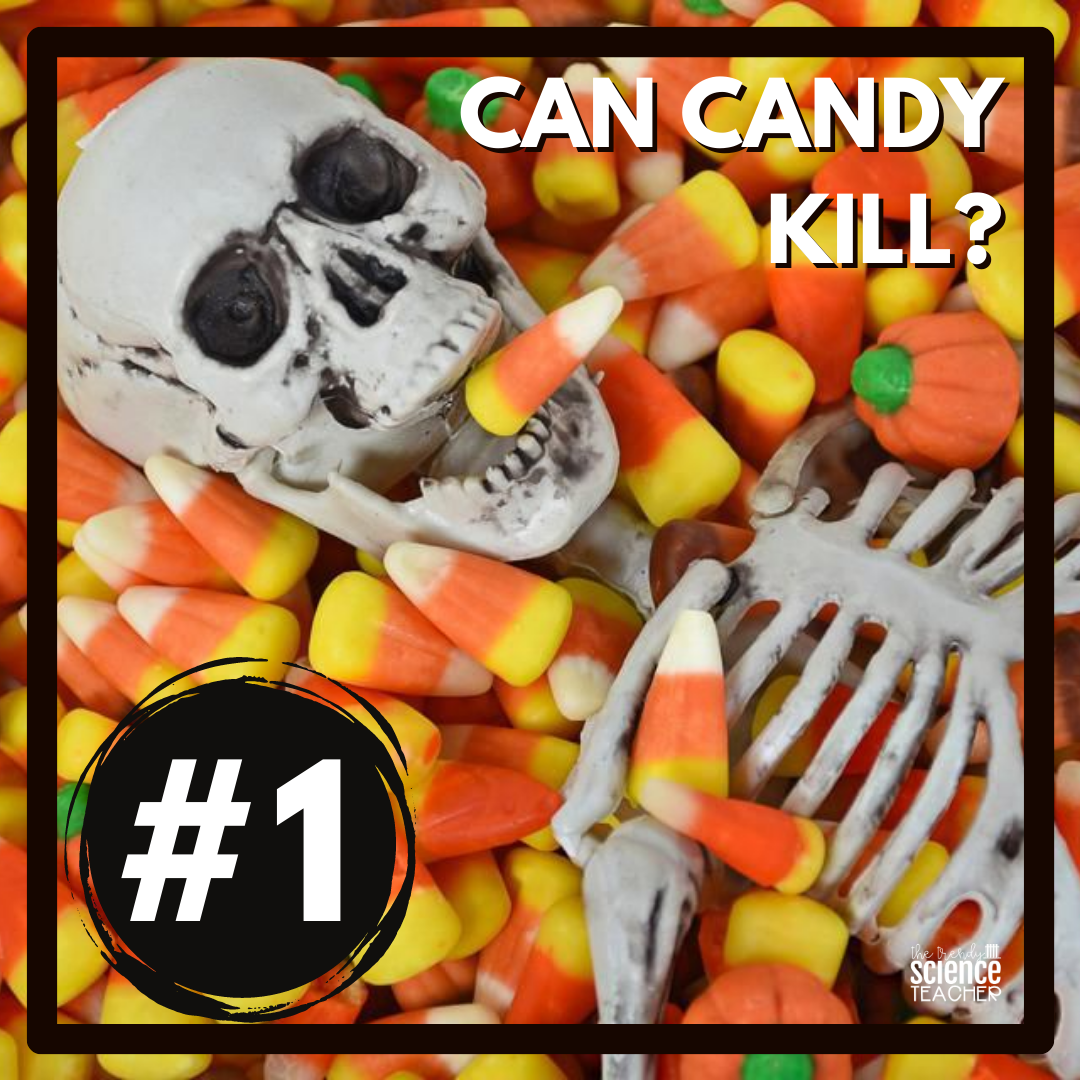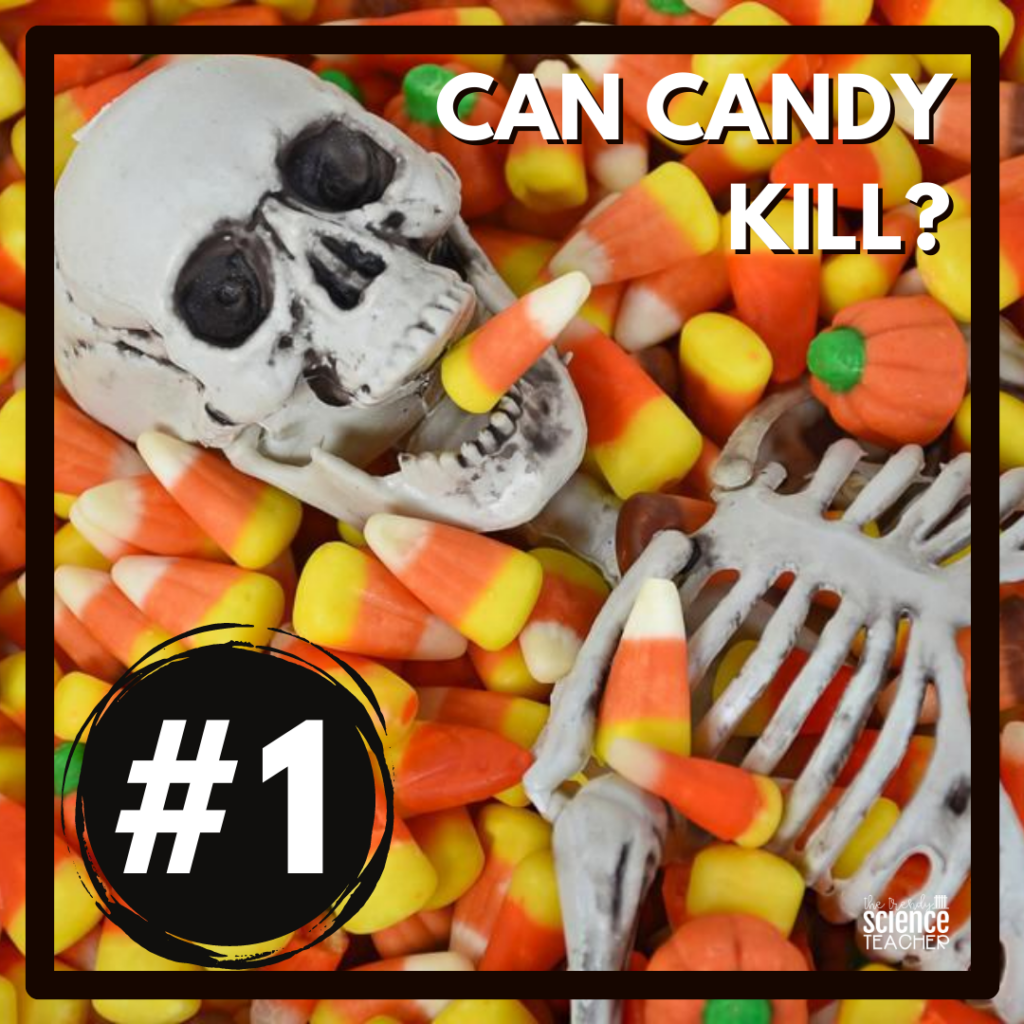 To introduce my Forensic Toxicology unit, I always start with this interesting research activity. I begin by showing this short video clip titled How Much Candy Would Kill You? After the clip, I have my students use the information from the video to calculate the toxicity of their favorite candy. Who doesn't love a little math mixed in with Forensics?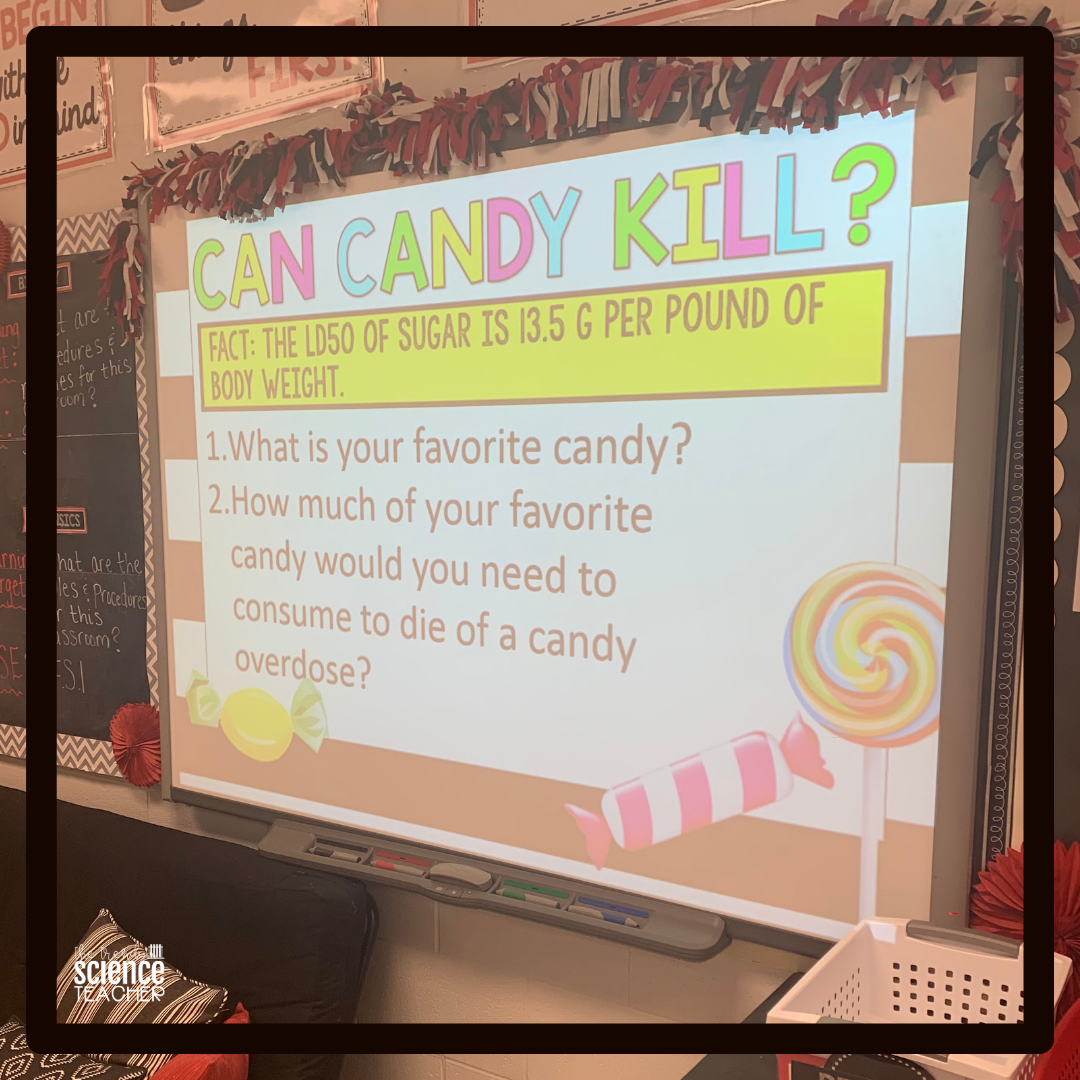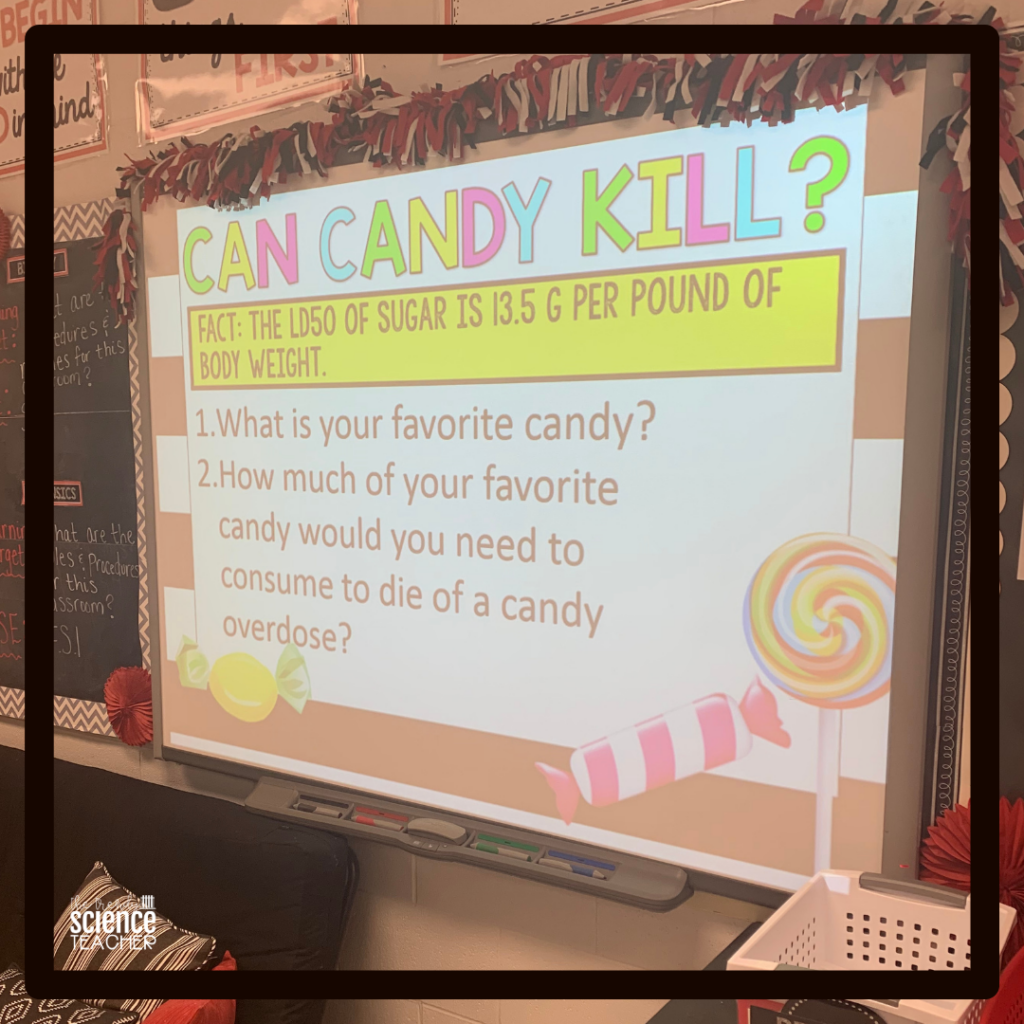 This quick, 10 minute activity provides a great segue into my toxicology lessons.
#2: Toxicology WebQuest
I am always on the hunt for a good webquest. I love this TOXICOLOGY WEBQUEST because it includes both a print and digital version. This gives me the option to assign it to Google Classroom, instead of waiting in line at the copy machine. Ain't nobody got time for that, right?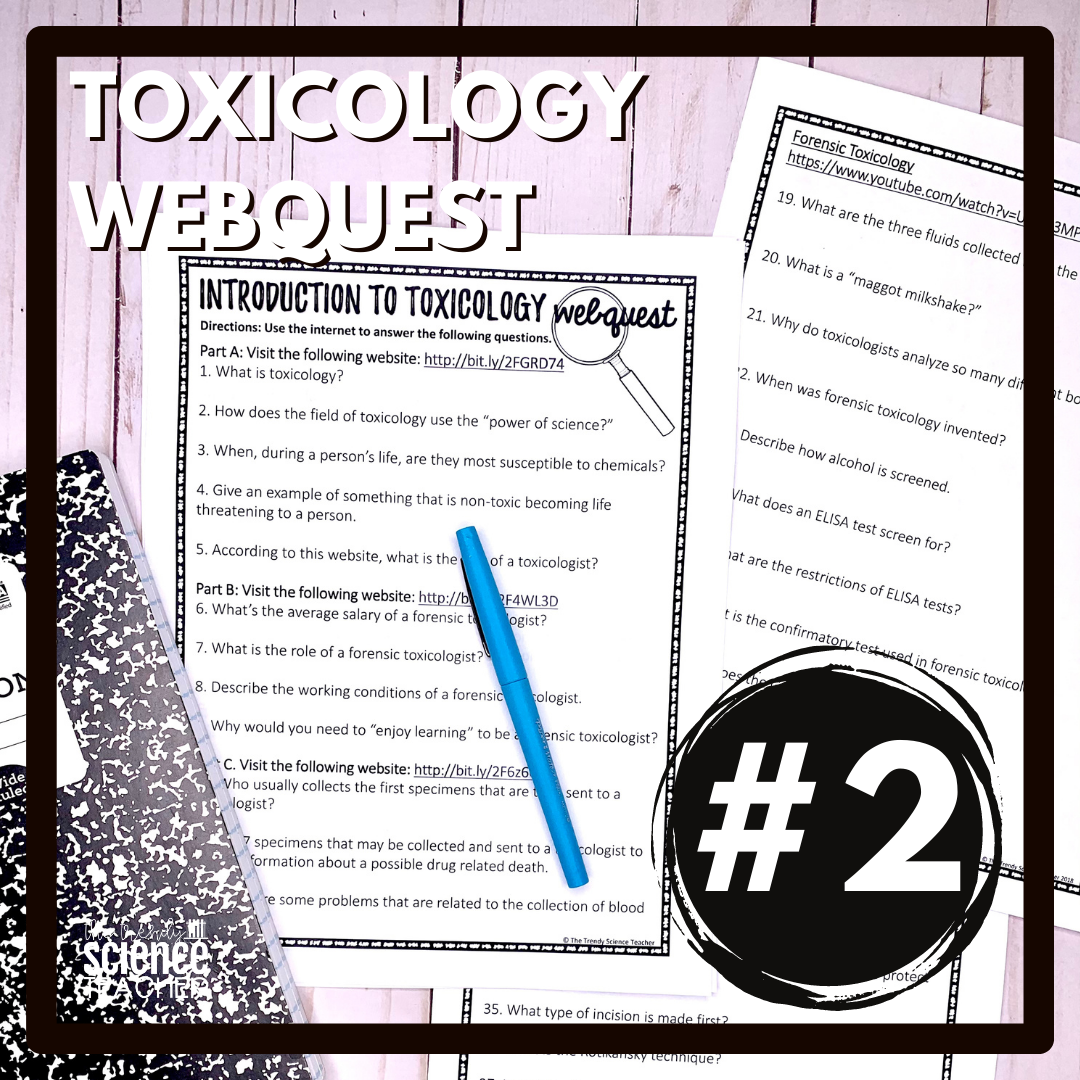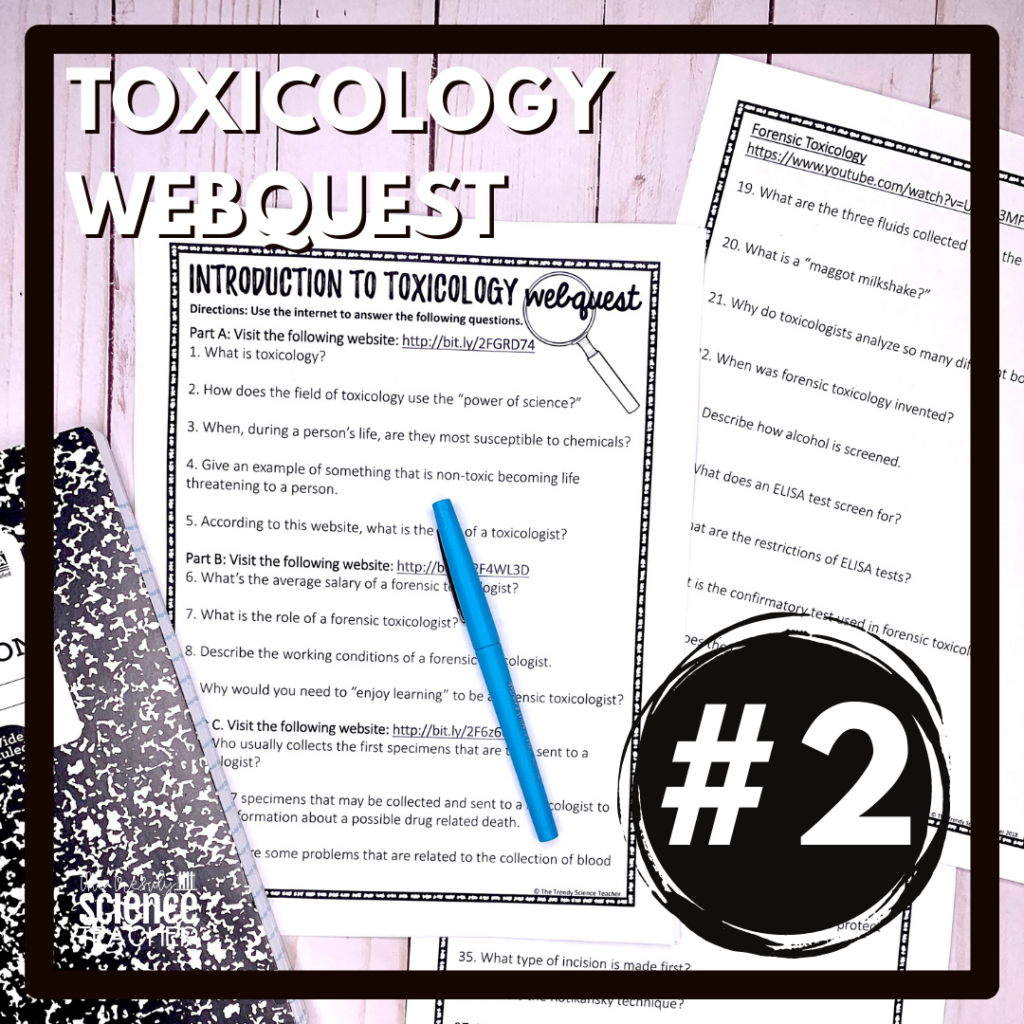 #3: Toxicology Lab
My students LOVE a good mock investigation, so I try to incorporate a little CSI mystery in to all of my labs. I use "The Case of the Mysterious White Powder" as my go-to toxicology lab because it is incredibly engaging for my students. However, the best part of this lab is that the set-up is super easy and I can use the supplies for several years. I place my supplies in a plastic container and store it until the next time that I need it. It's the perfect grab-and-go resource!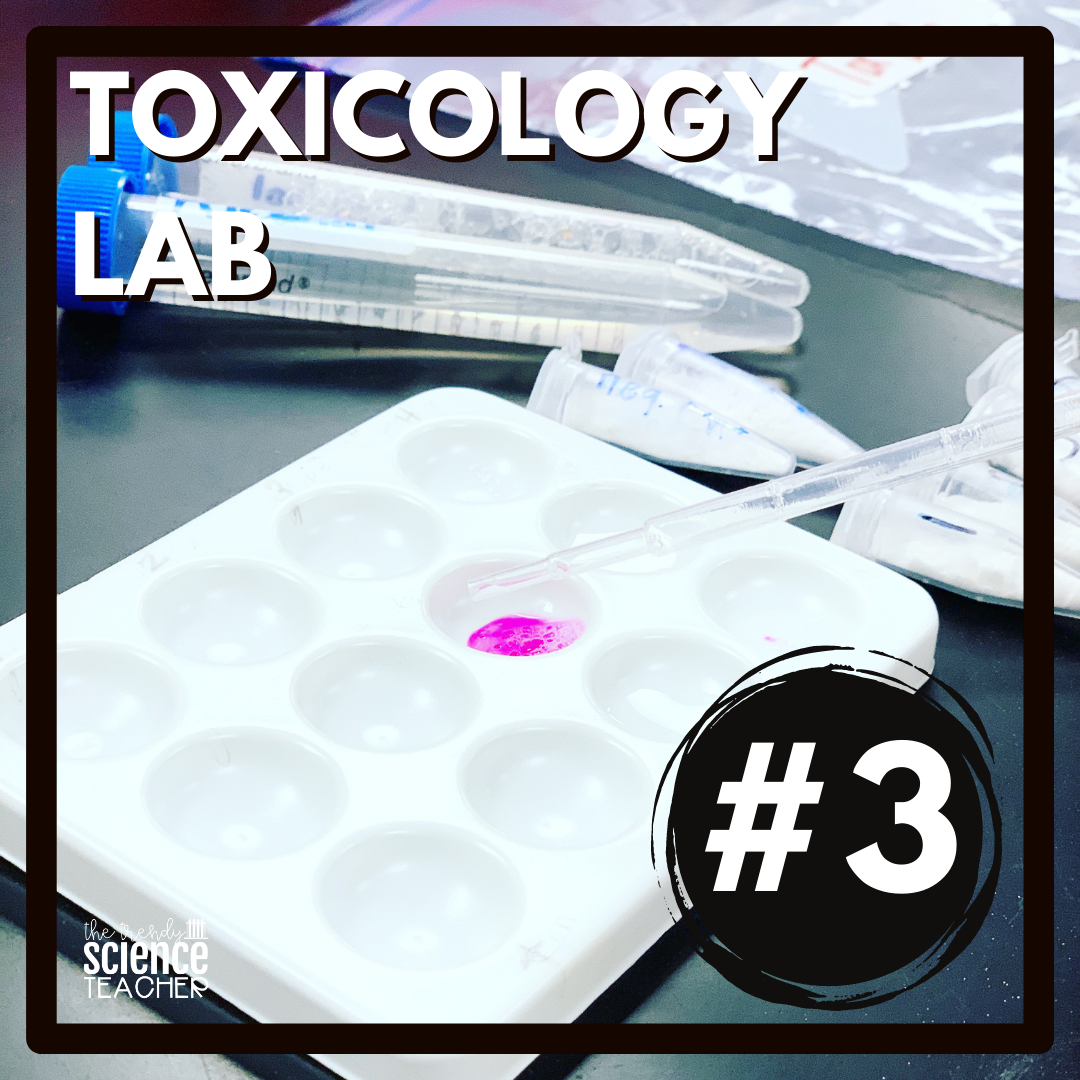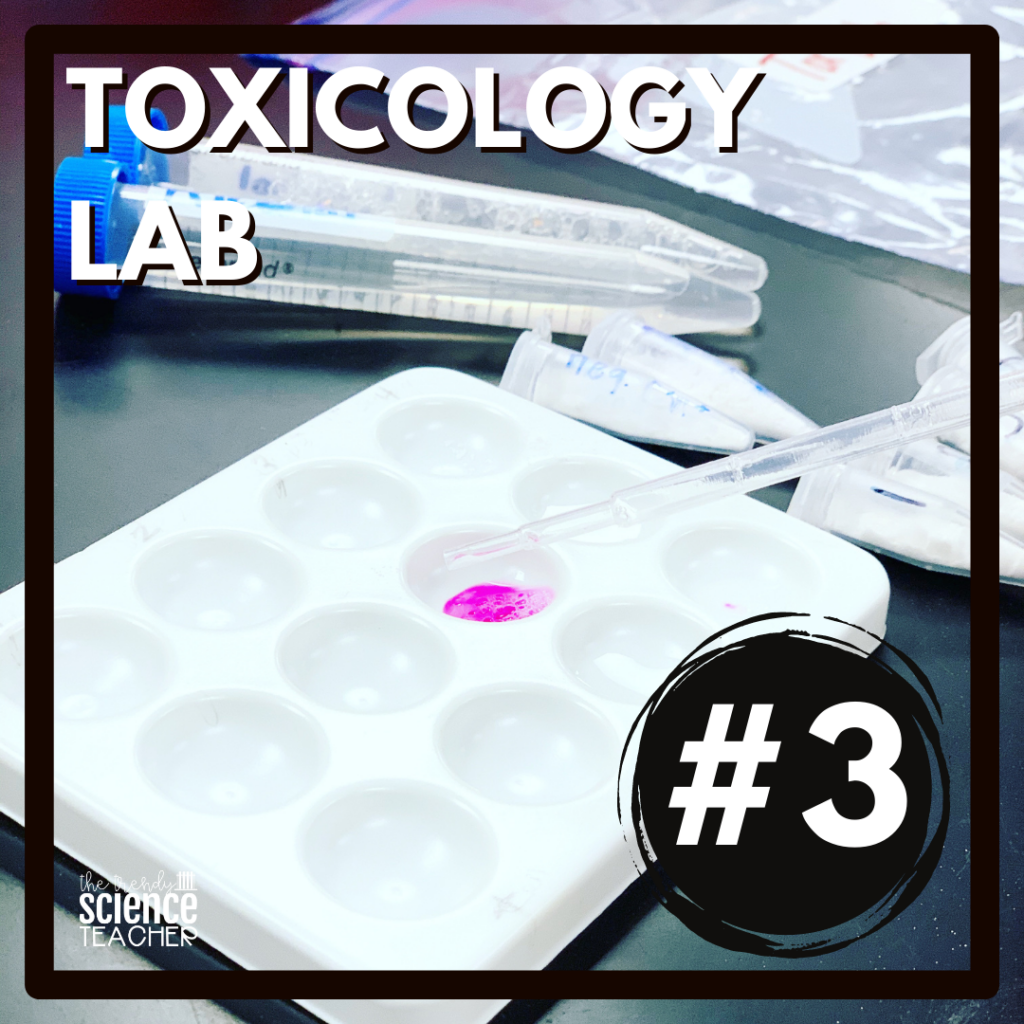 #4: Mouse Party (The Brain on Drugs) Online Simulation
This interactive activity, created by the University of Utah's Learn Genetics, allows students to see the effects that drugs such as heroin, ecstasy, marijuana, and methamphetamines have on the brain. Not only is this interactive activity extremely engaging, but Learn Genetics has provided teachers with complimentary resources! No-prep resources? Yes, please!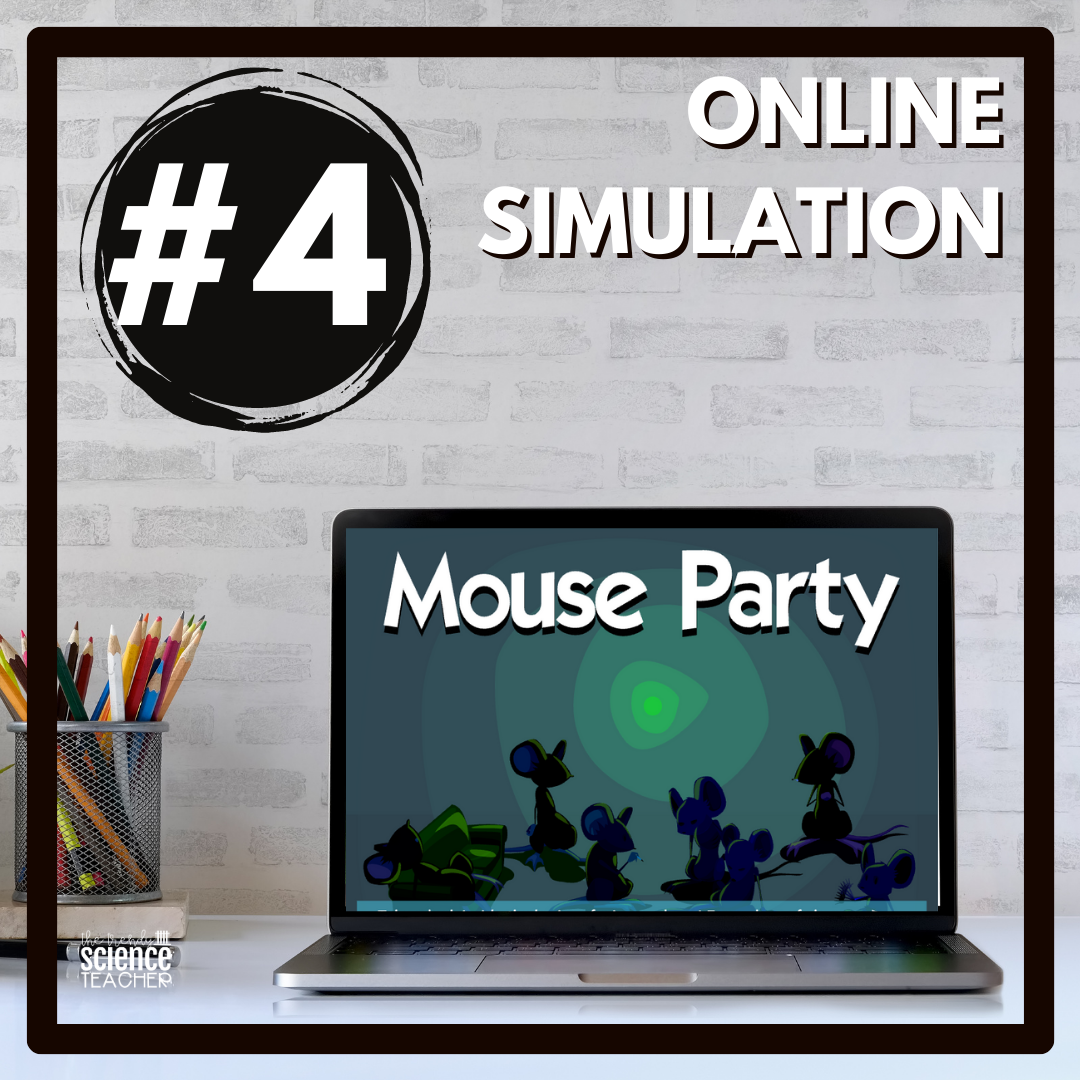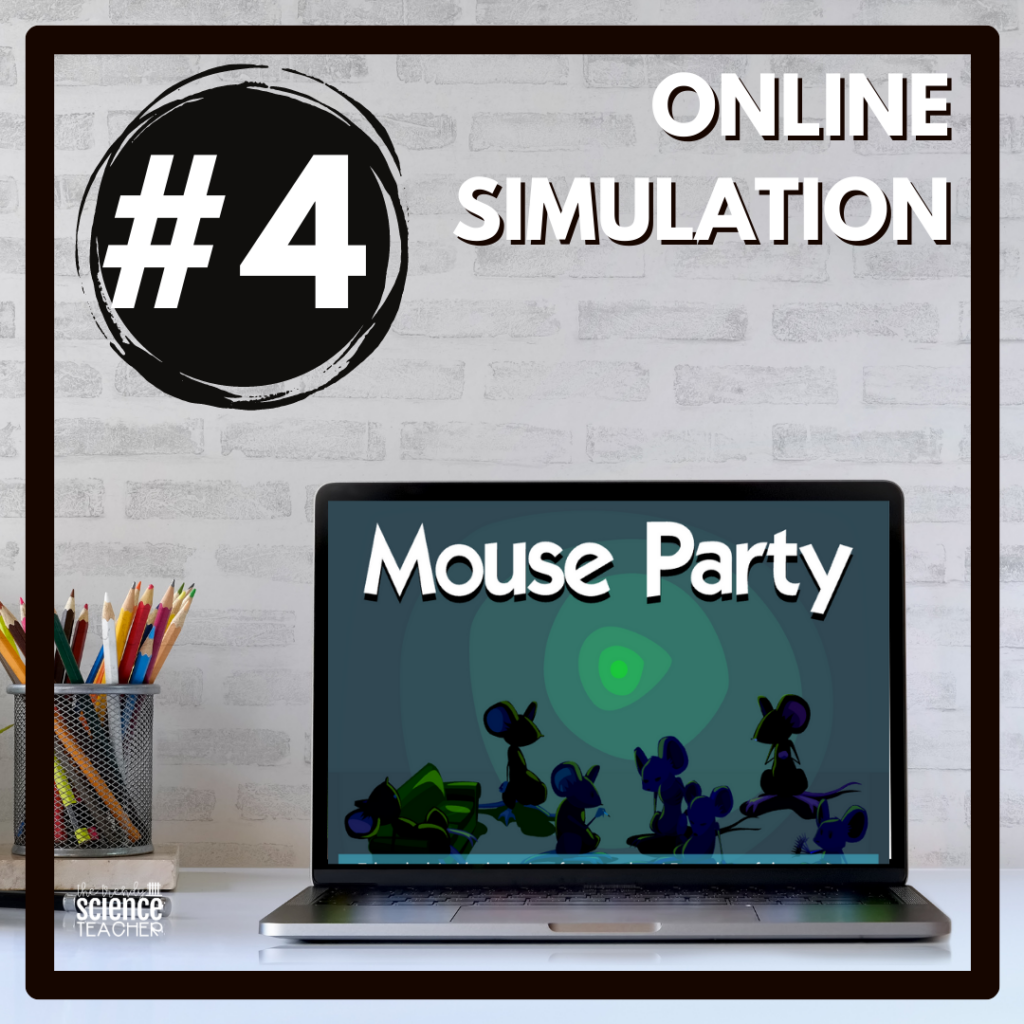 #5: Chasing the Dragon
In an attempt to educate high school students on the dangers of opiate addiction, the FBI created a documentary titled, Chasing the Dragon: The Life of an Opiate Addict. This 45 minute film was designed to help students develop a greater understanding of the opioid crisis and the dangers of addiction. A complete educator's discussion guide can be found here. (Note: Be sure to preview this film. They do censor the foul language, but I still chose to mute several parts of the film. You will need to decide if the film is appropriate for your own students.)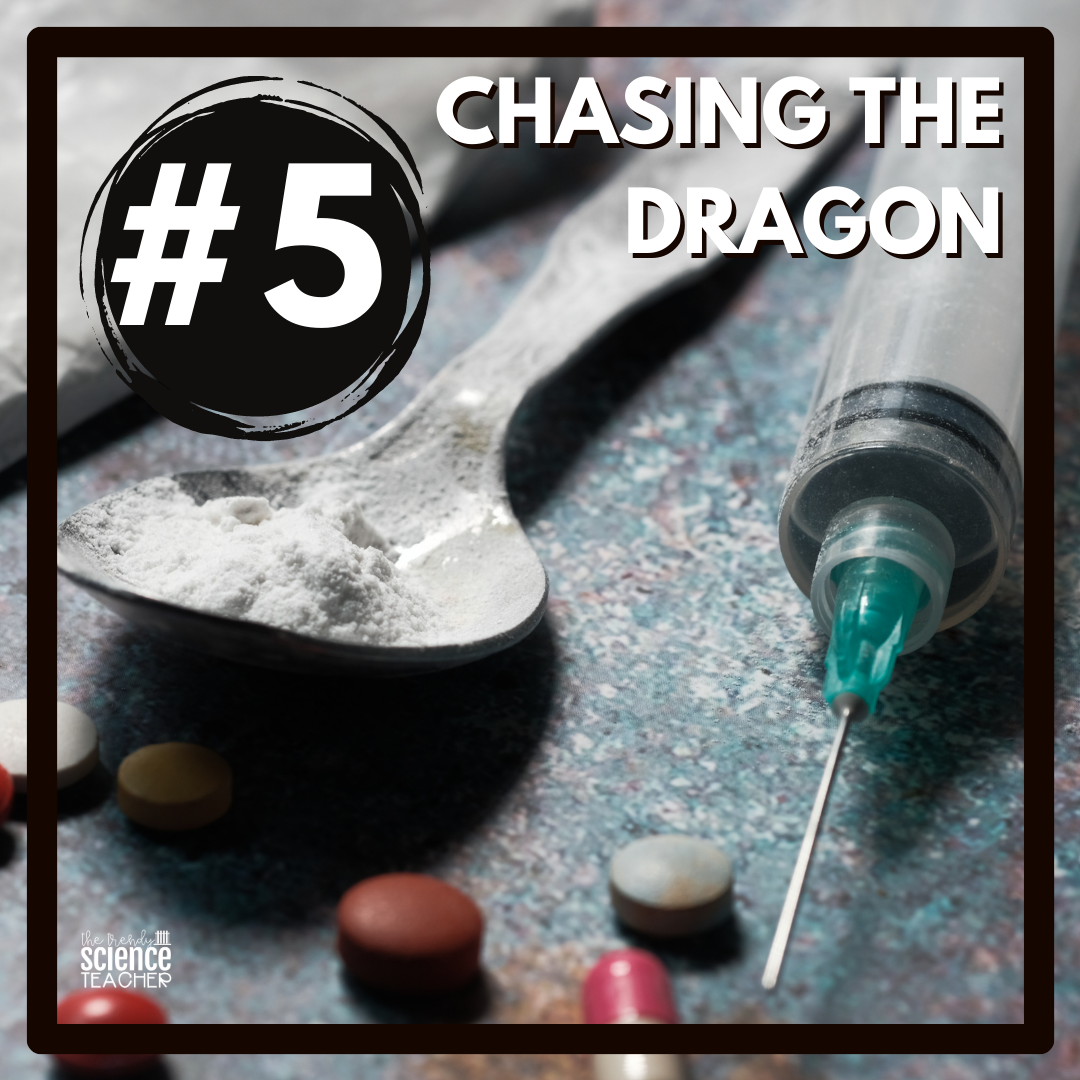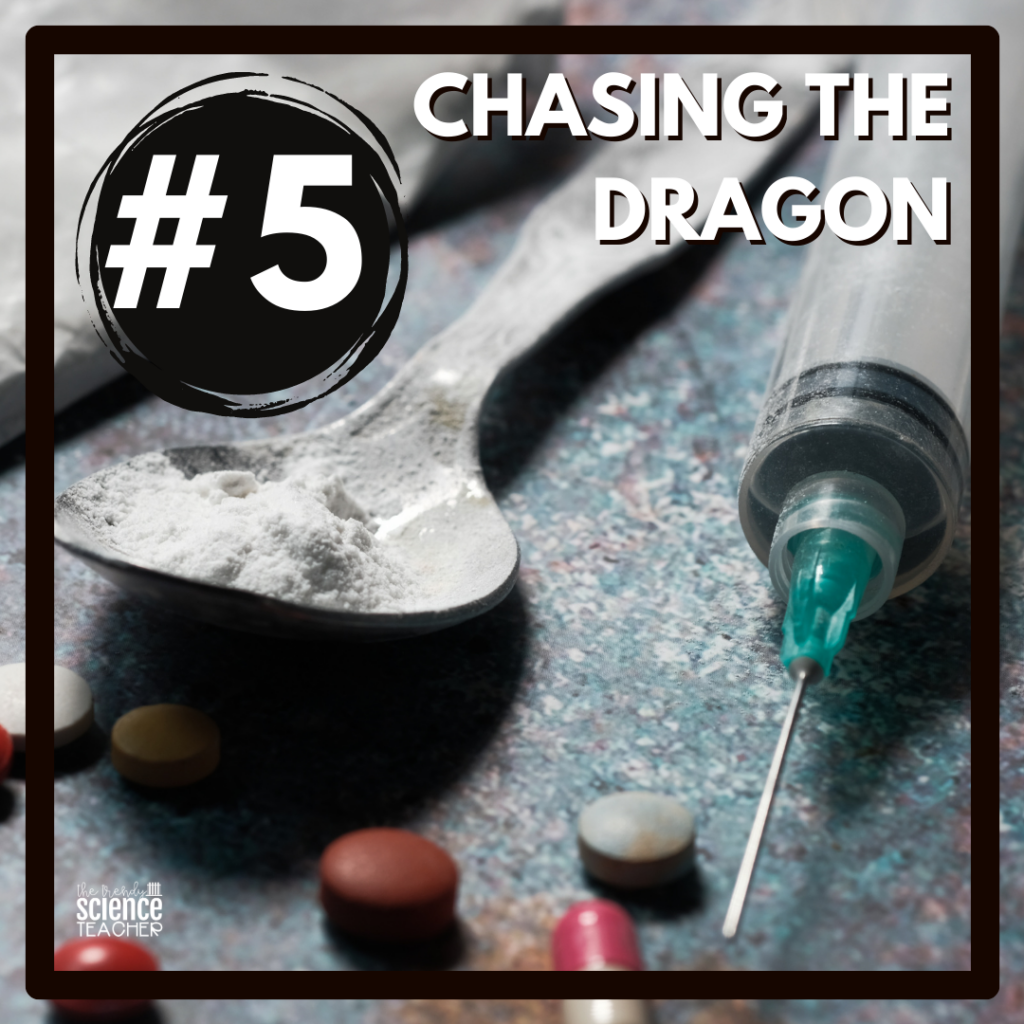 #6: Celebrity Deaths by Toxin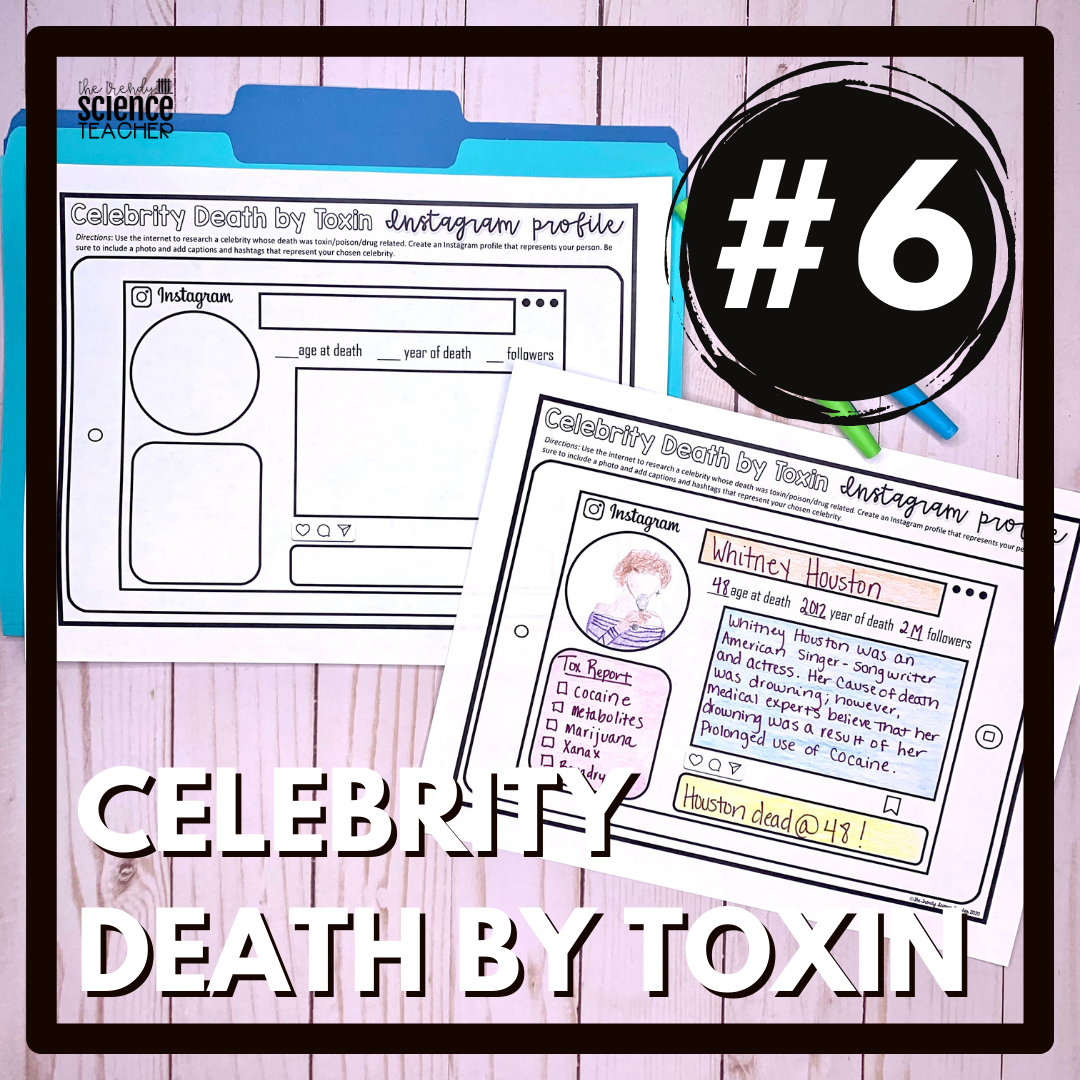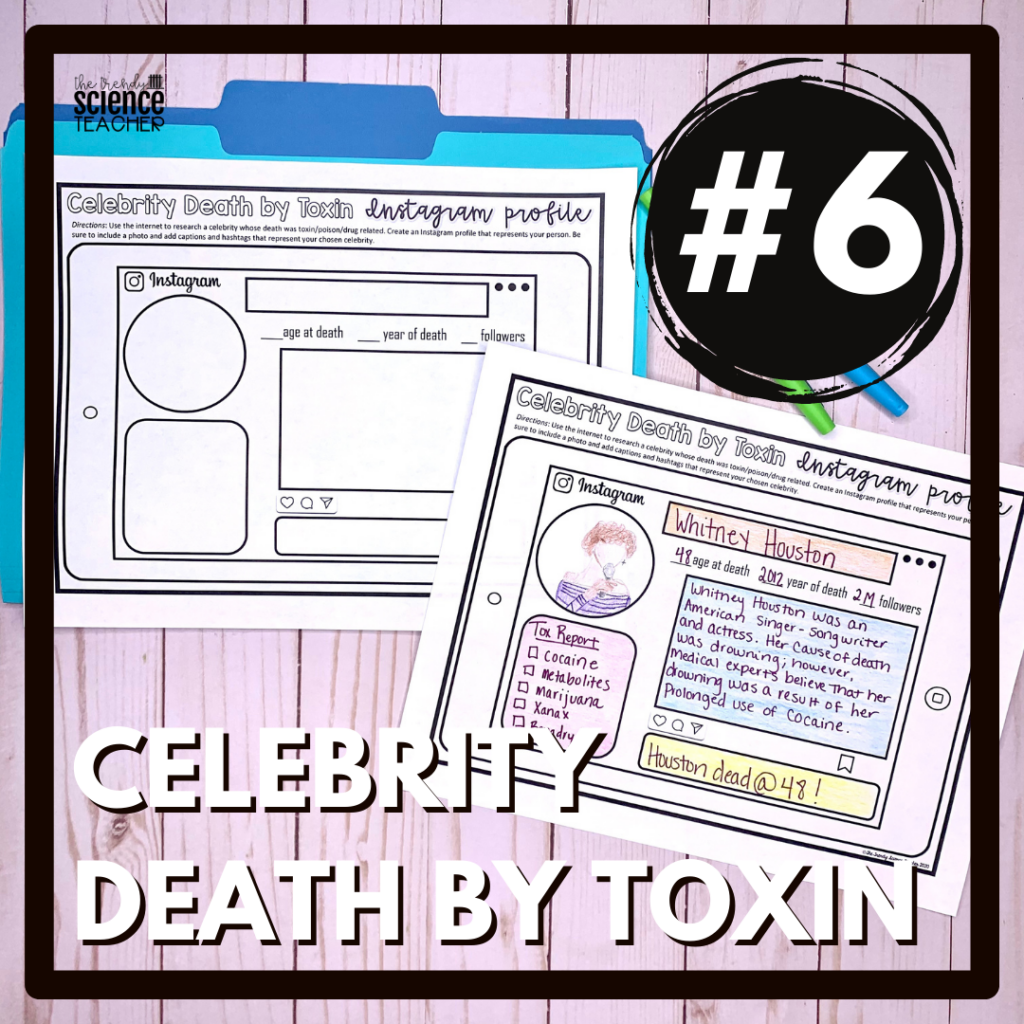 In an attempt to incorporate case studies into my forensic toxicology lesson plan, I have my students research 5 celebrity deaths and create an Instagram profile for each. Occasionally, I will have my students choose one of their cases to share with the class. This informal share-a-thon always leads to interesting conversations with my students. It's a simple activity, but is definitely one of my favorites. Want to use the resources that I have created for this activity? Click HERE to have the print and digital resource sent to your email.
#7: Toxicology Escape Room
As I move toward assessing my students, I always try to provide a review game or activity before the quiz. A student-favorite is my TOXICOLOGY ESCAPE THE CLASSROOM challenge. I love that I have the option of assigning this challenge completely digitally or incorporating lock boxes and the printables for a fun challenge before the quiz.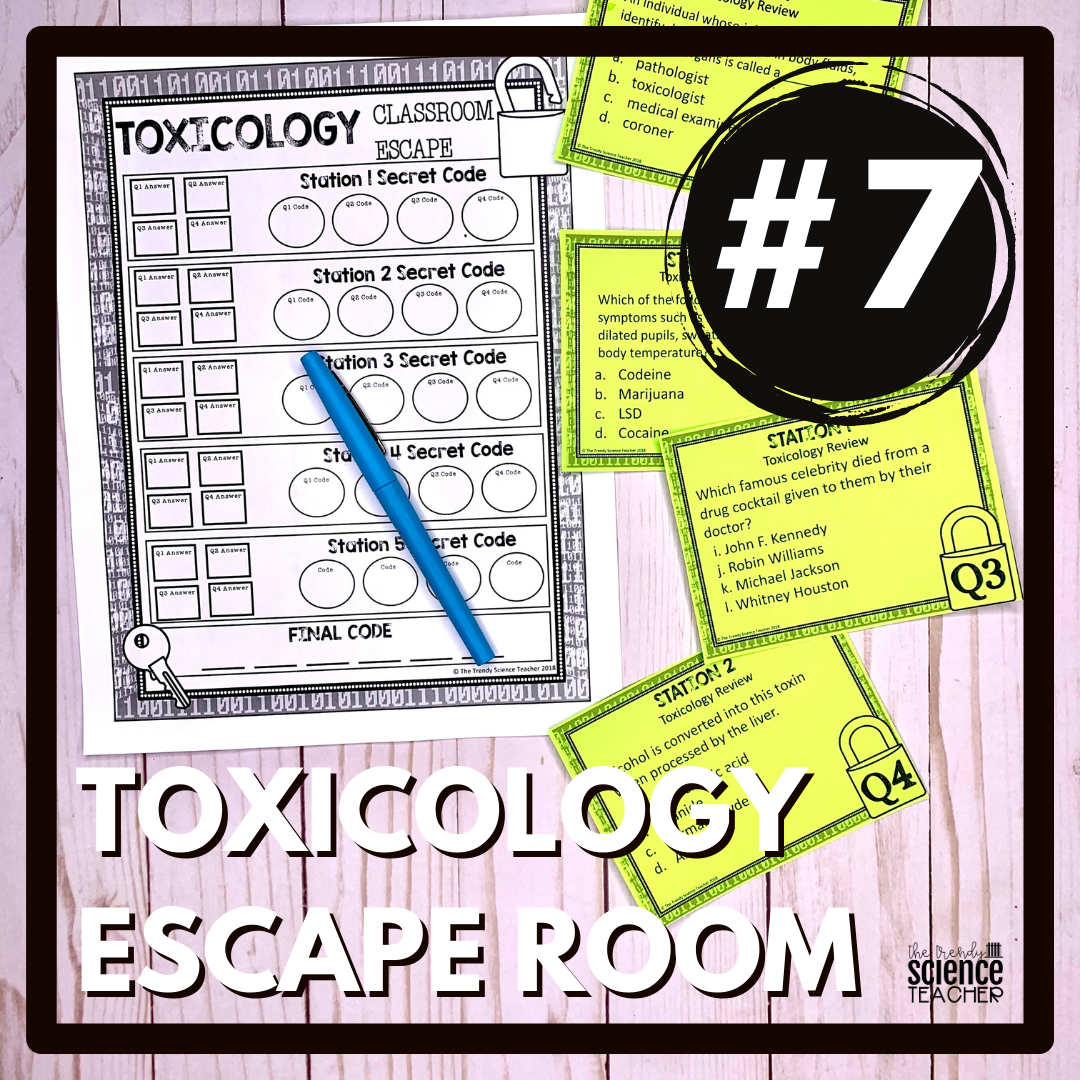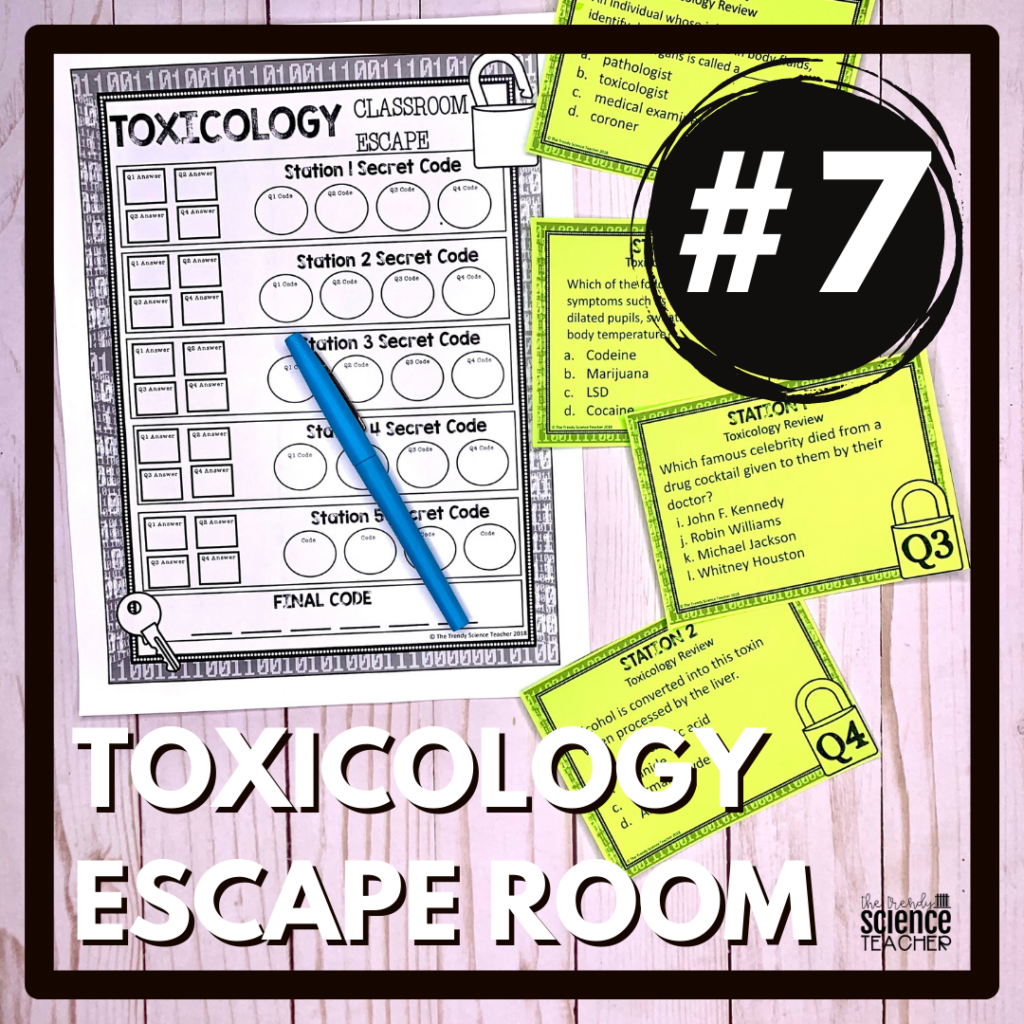 Well, my friends, that's my list of 7 activities to add to your Forensic Toxicology unit. I hope that you found something that you can use. I'd love to see how you're using these activities in your own classroom! If you post to social media, be sure to tag me @thetrendyscienceteacher on Instagram and Facebook.
Want to grab my complete TOXICOLOGY LESSON PLAN BUNDLE that includes a print and digital version of all of the resources that you will need to teach a toxicology unit? Click here to check it out!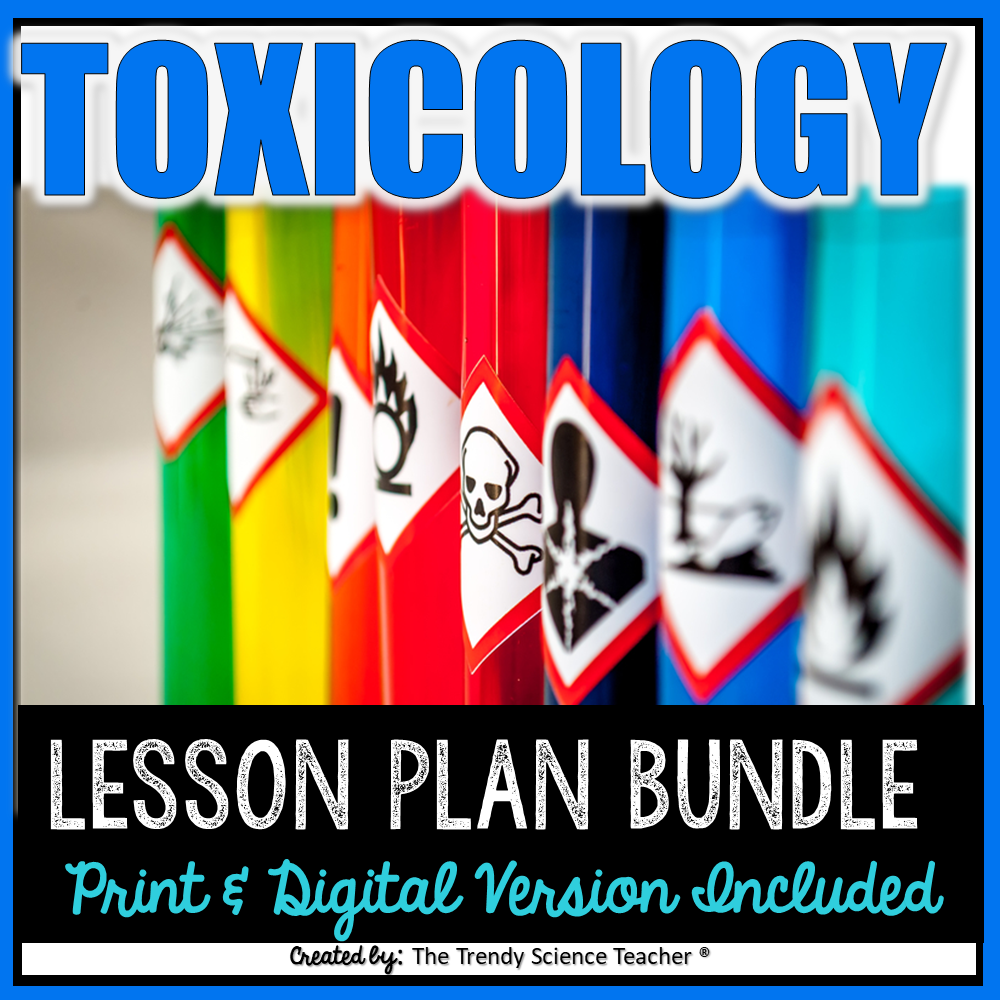 Until next time…. Happy Teaching!