A new school year is upon us and setting the stage for a great year is my #1 priority in the first week of my Forensics classes. I have rounded up a collection of the activities that I do with my Forensics students and am sharing them with you today on the blog. Check out my line-up of Forensics Activities for the First Days of School!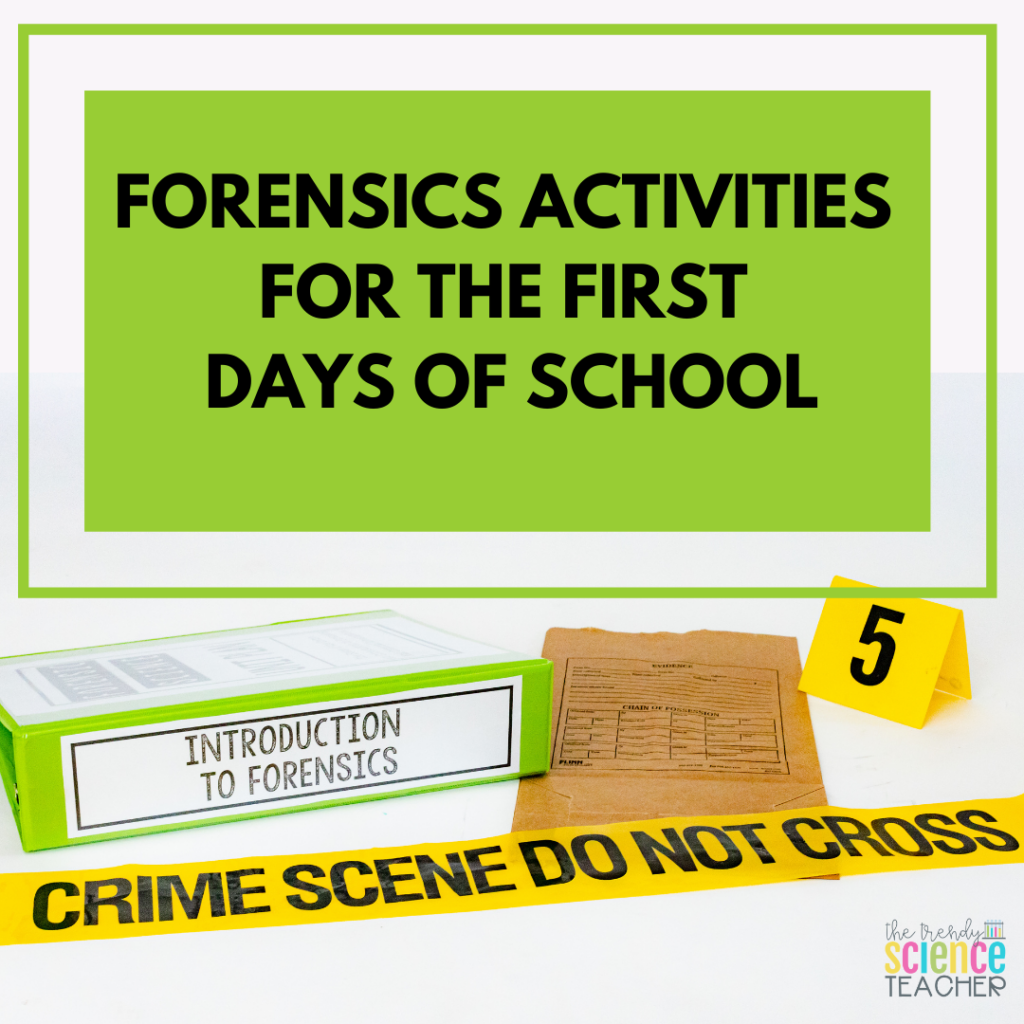 Day 1: I Am Unique Fingerprint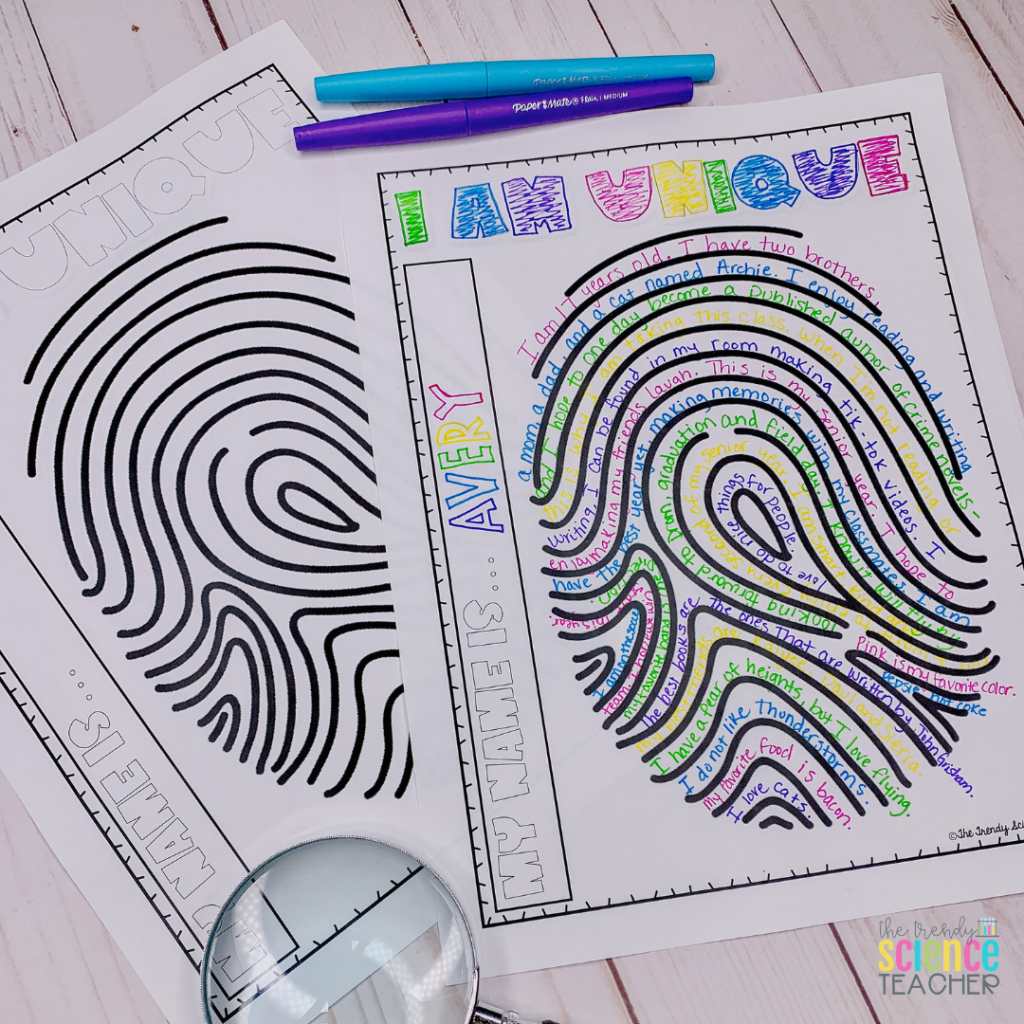 It never fails…the first day of school is full of interruptions and shortened class periods. While I am tempted to review my class syllabus on the first day, I save the classroom procedures spill until the second week of school. Instead, I have my students complete this fingerprint activity as a way to get to know the students. As the students come into the classroom, I provide them with a copy of the I Am Unique fingerprint worksheet. The students spend time completing it while I do all of the housekeeping tasks. Click HERE to get an immediate download of the worksheet that I use.
Day 2: Forensics Chit-Chat Stations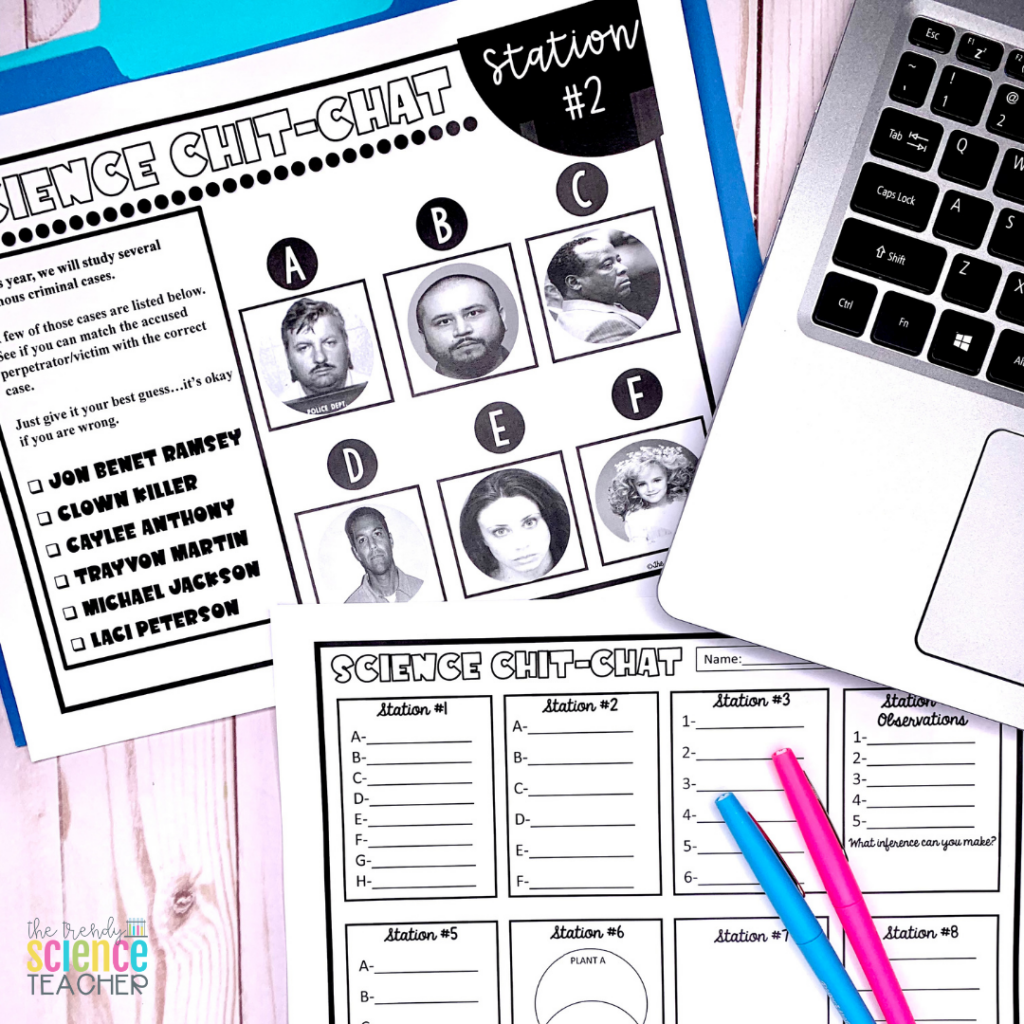 I like to get my students up-and-moving on the second day of school and the perfect way to do this is with my FORENSICS CHIT-CHAT STATIONS. This activity includes introductory stations that the students work through to get an overview of the course offerings and topics. It requires no prep-work, which is perfect for teachers that are overwhelmed by the tasks that accompany the start of the school year. Wanna know the best part? This activity is completely student-directed, meaning that you are free to facilitate and get to know your new students.
Day 3: Shredded Paper Activity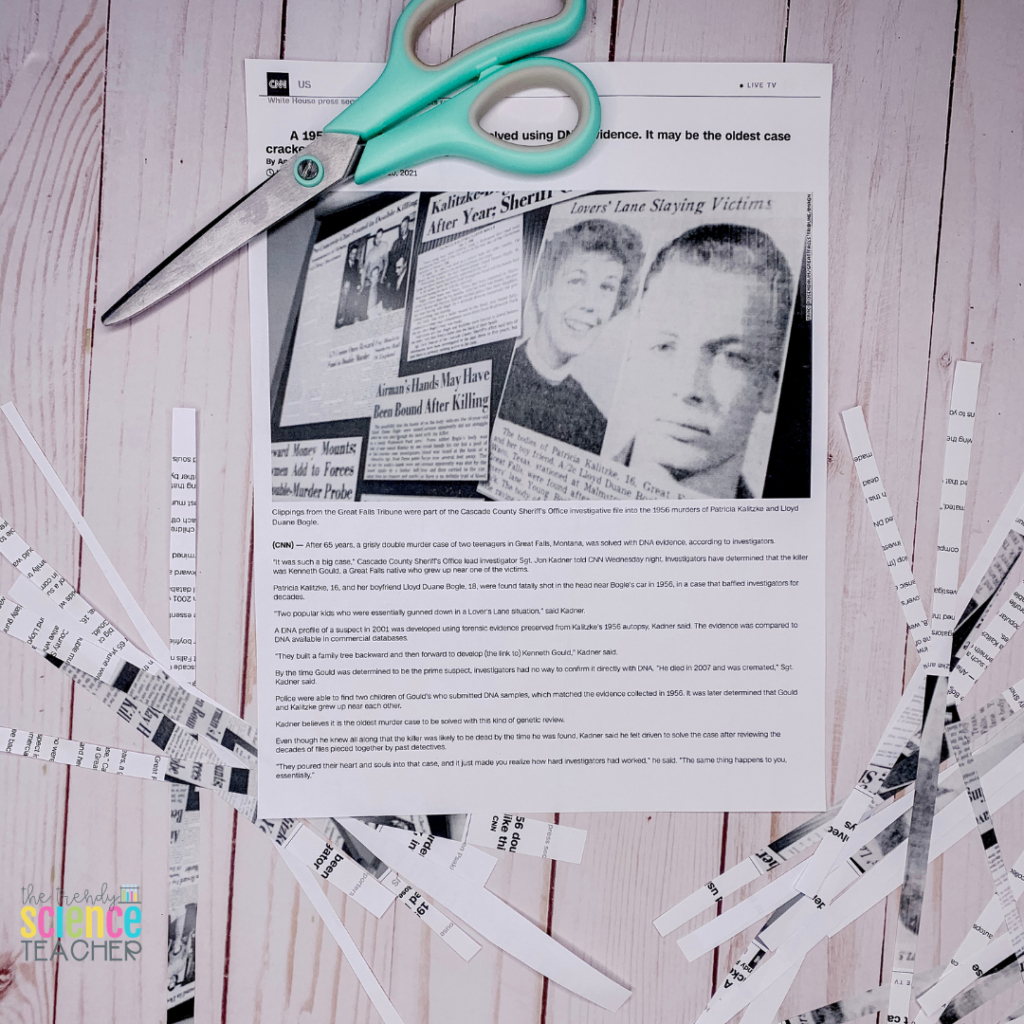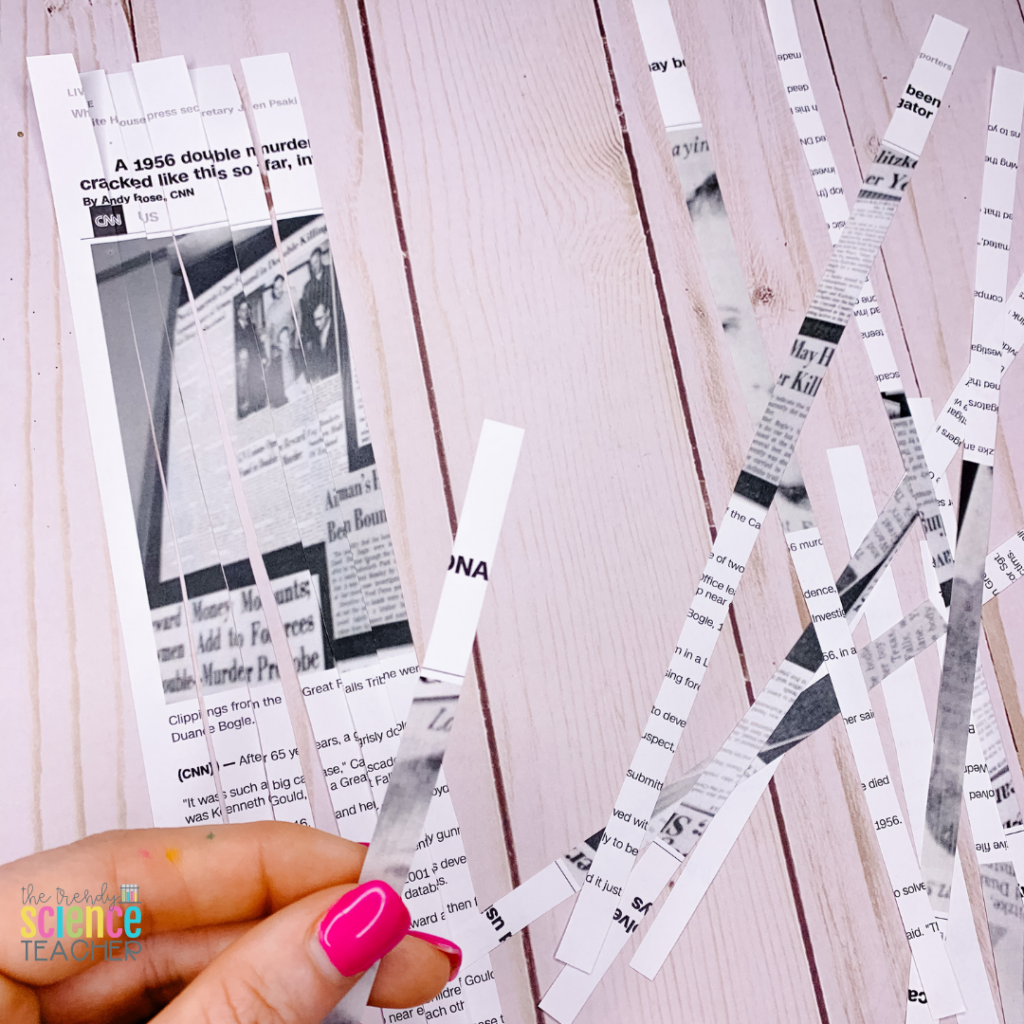 Next up in my line-up of Forensics Activities for the First Days of School is something I call the shredded paper activity. This one is super easy to set up and is a great team building exercise for new lab groups! To start, use a paper shredder to shred a document (any paper document will work). You will need to shred one document per lab group. Then, place the shredded paper into a Ziploc bag and have the groups race to piece the document back together. Providing a candy incentive to the winning group makes it more fun!
Day 4: Introduction to Forensics WebQuest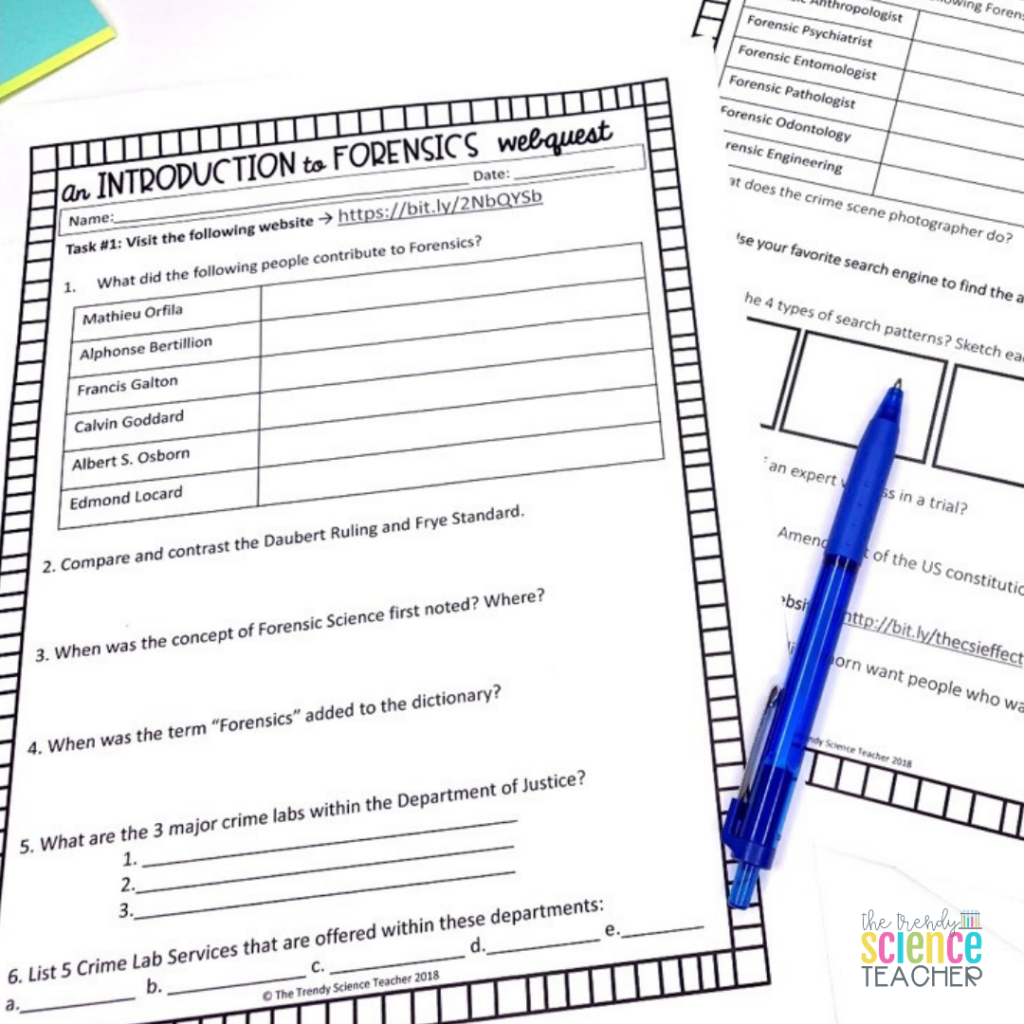 Before I dive into my first Forensics lesson, I have the students complete this INTRODUCTION TO FORENSICS WEBQUEST. This activity reveals what we will discuss in the course by giving students a "sneak peak" of different forensics topics. Best of all, this resource is ready-to-go and requires no prep-work!
Day 5: One-Eyed Jack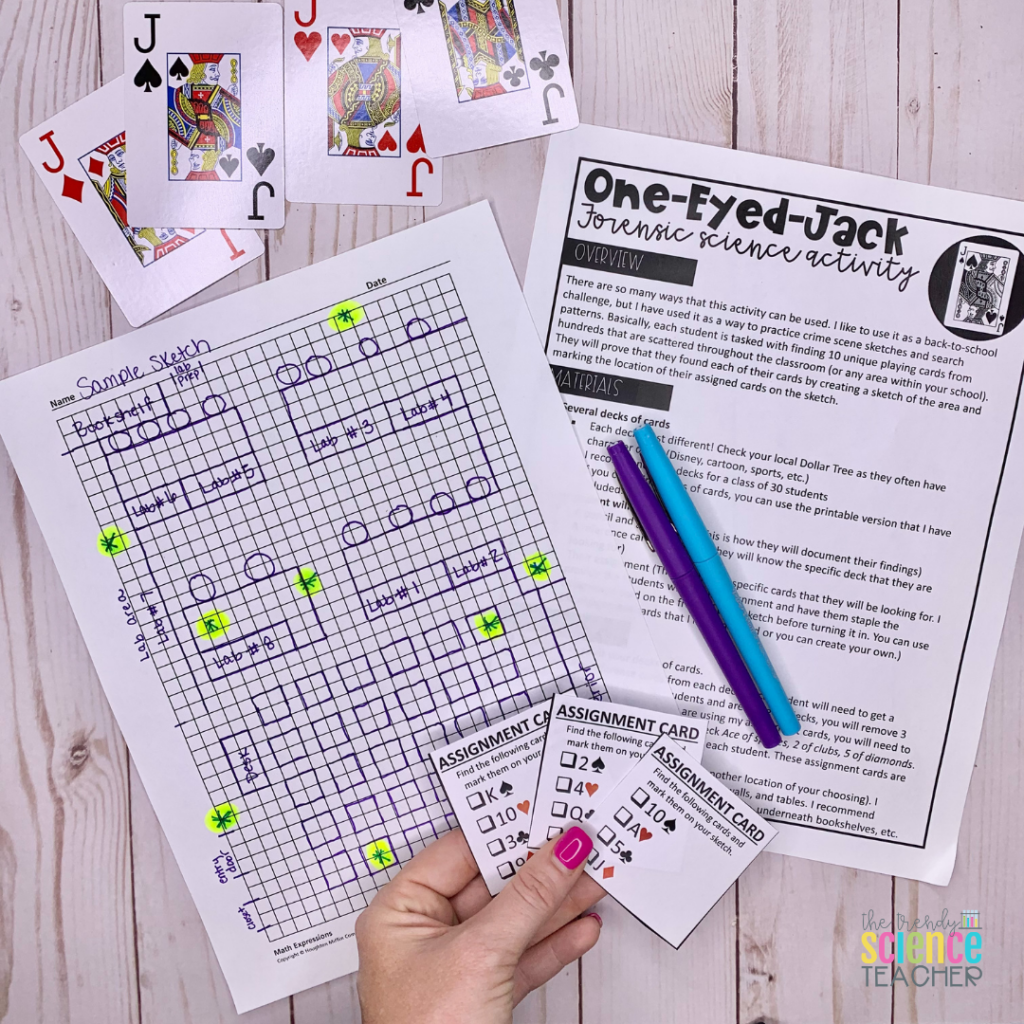 I first heard of this activity when another Forensics teacher posted about it in our Forensic Teacher Collaborative Facebook group. After seeing the pictures of her executing this activity in her classroom, I knew I had to try it. There are so many ways to use this activity; however, I prefer to use it as a preliminary activity to my crime scene sketching lesson. All you need is a few decks of cards and my ONE-EYED JACK ACTIVITY download.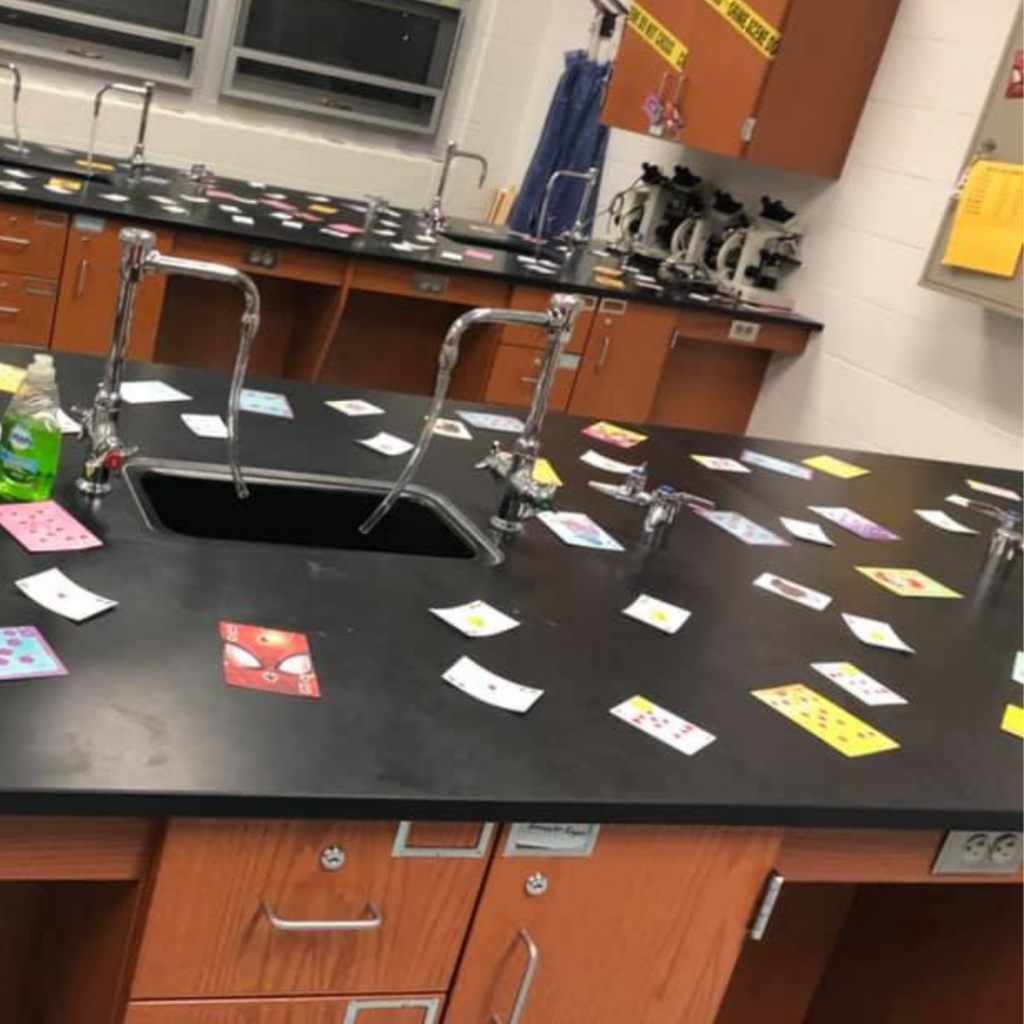 Basically, you provide students with specific playing cards (aka: evidence) to find. It's harder than it sounds because you will scatter SEVERAL decks of cards throughout the classroom. As students find their assigned "evidence," they will note it on their classroom sketch. It's the perfect segue into crime scene investigation and evidence collection or as a way to introduce/review crime scene sketches. Click HERE to download the teacher instructions, printables and card sets.