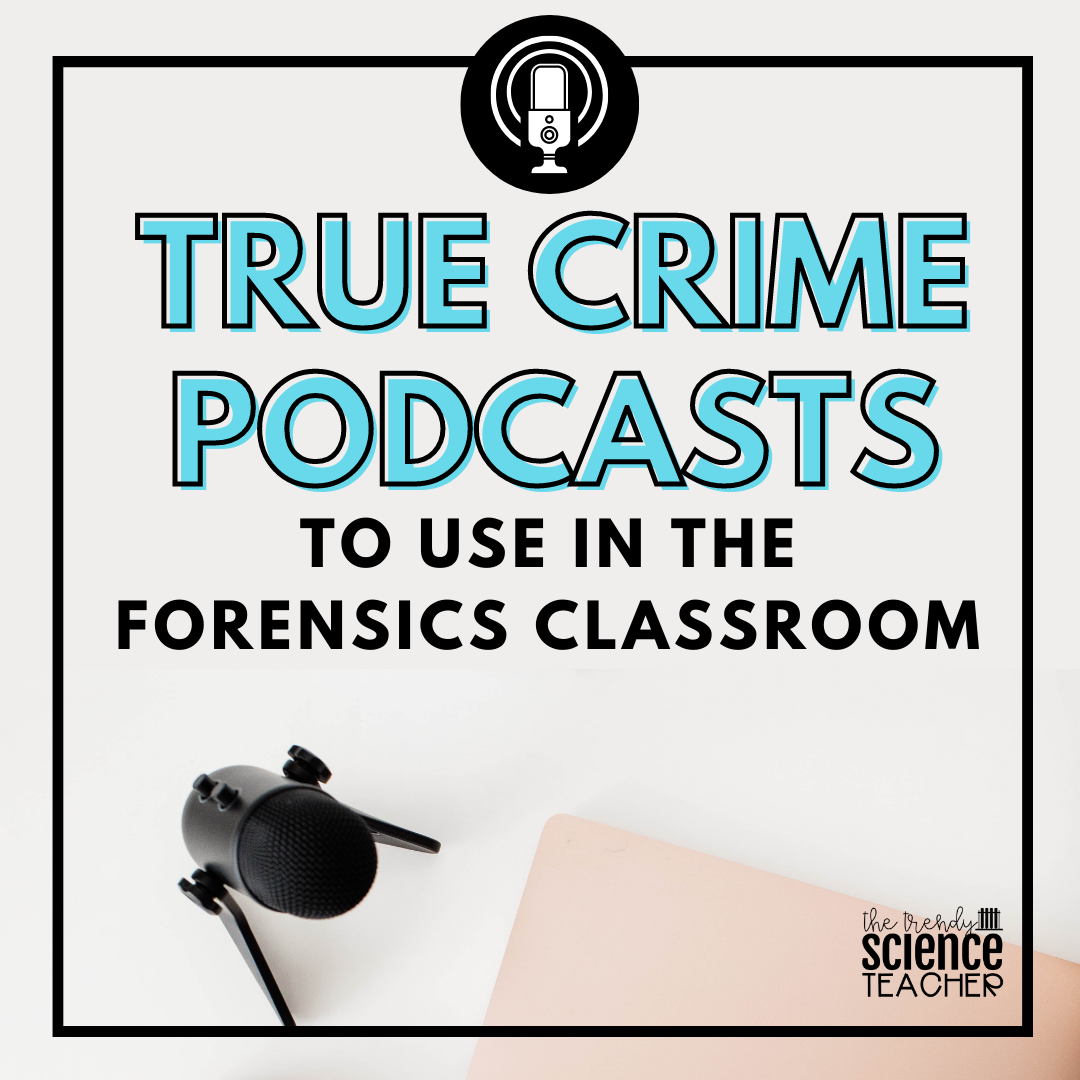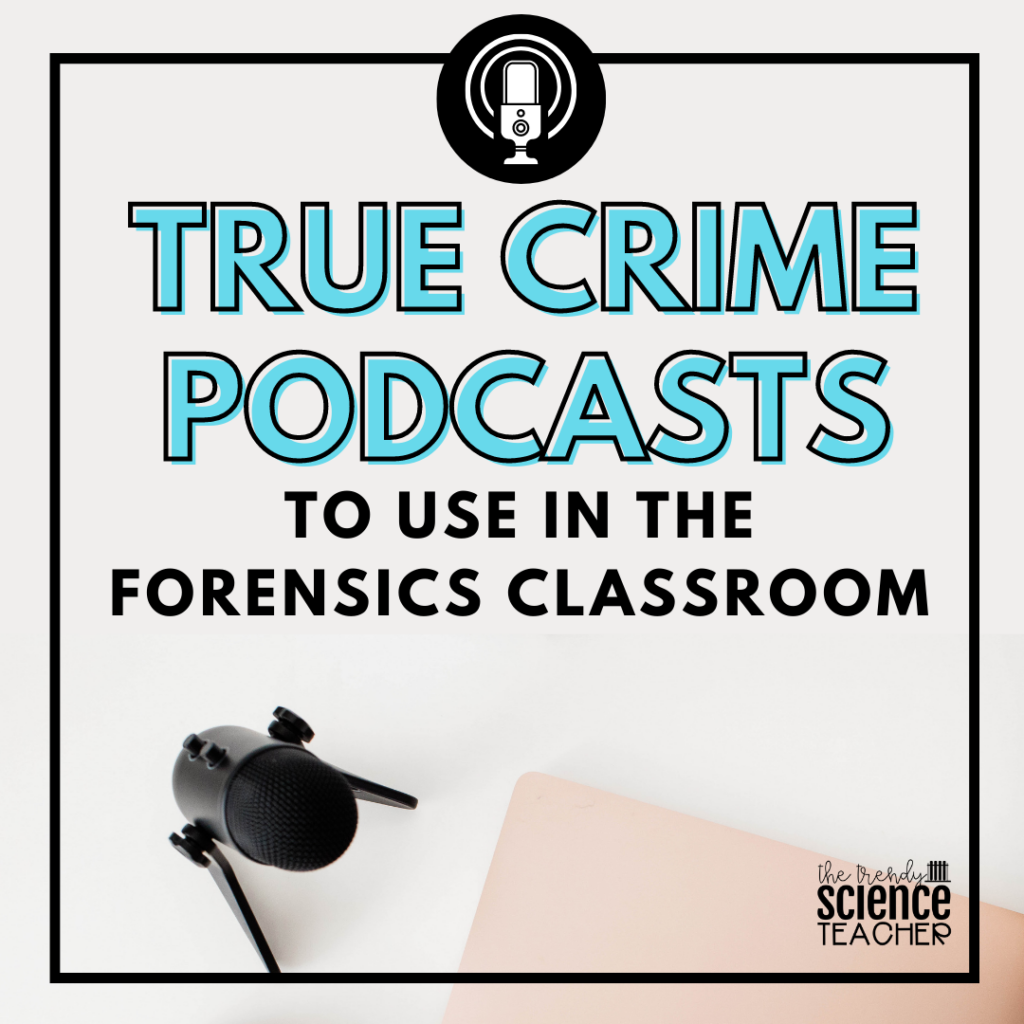 A few years ago, I introduced podcasts into my Forensics classroom. It started as a desperate attempt to fill a 30-minute time void in my block class and I stumbled across Crime Junkies. I honestly thought, "There is no way a group of teenagers are going to be entertained by a sound bite." Surprisingly, my students LOVED it and wanted more. This is when Forensics Friday was born. (Each Friday we listen to a podcast or watch a true crime documentary in the last 30 minutes of class). Today on the blog, I am sharing 5 True Crime Podcasts to use in the Forensics Classroom.
Please Note: Many of these podcasts are rated for mature audiences (due to the content and language). I always recommend listening to the episodes ahead of time to determine what is appropriate for your own classroom. 
Podcast #1: Crime Junkie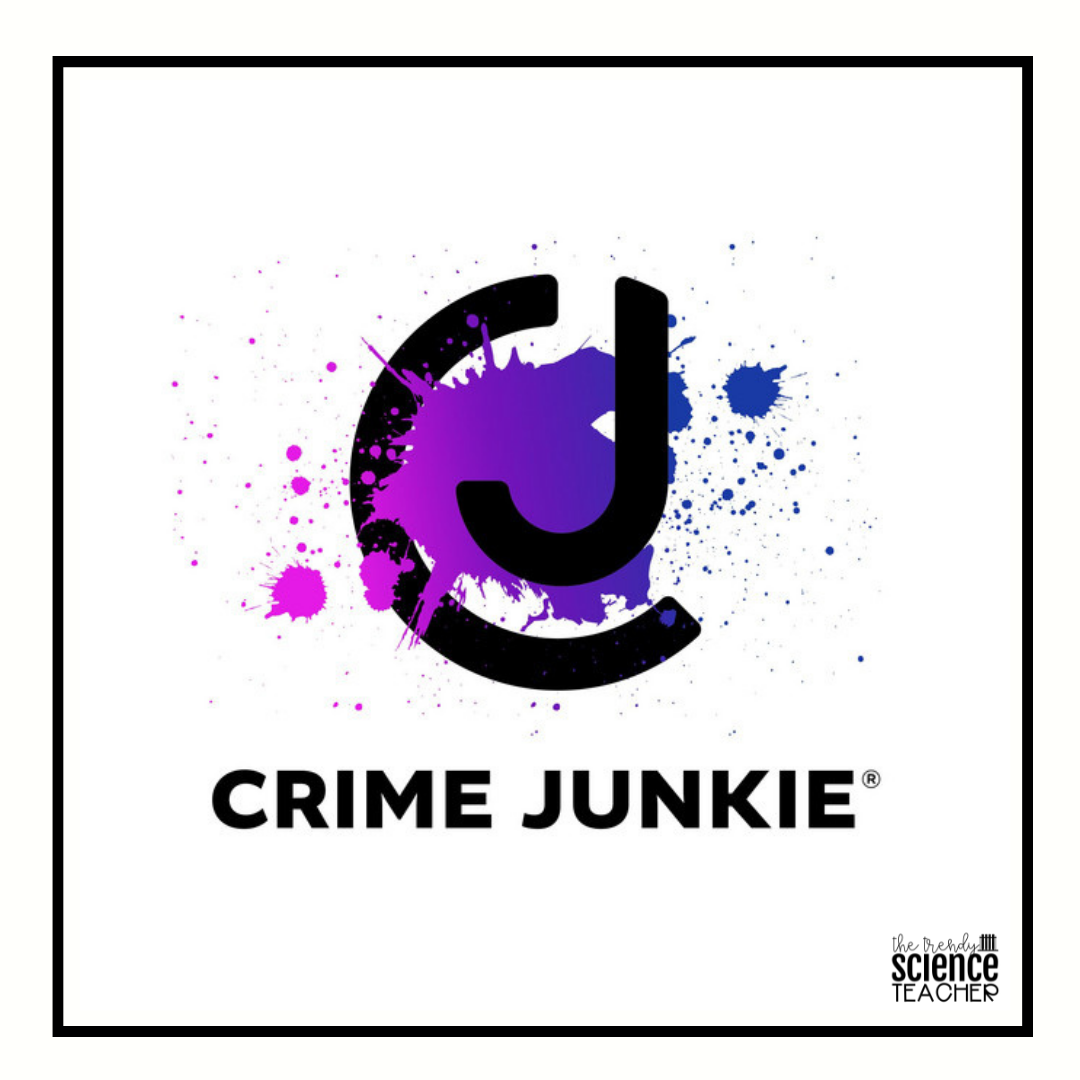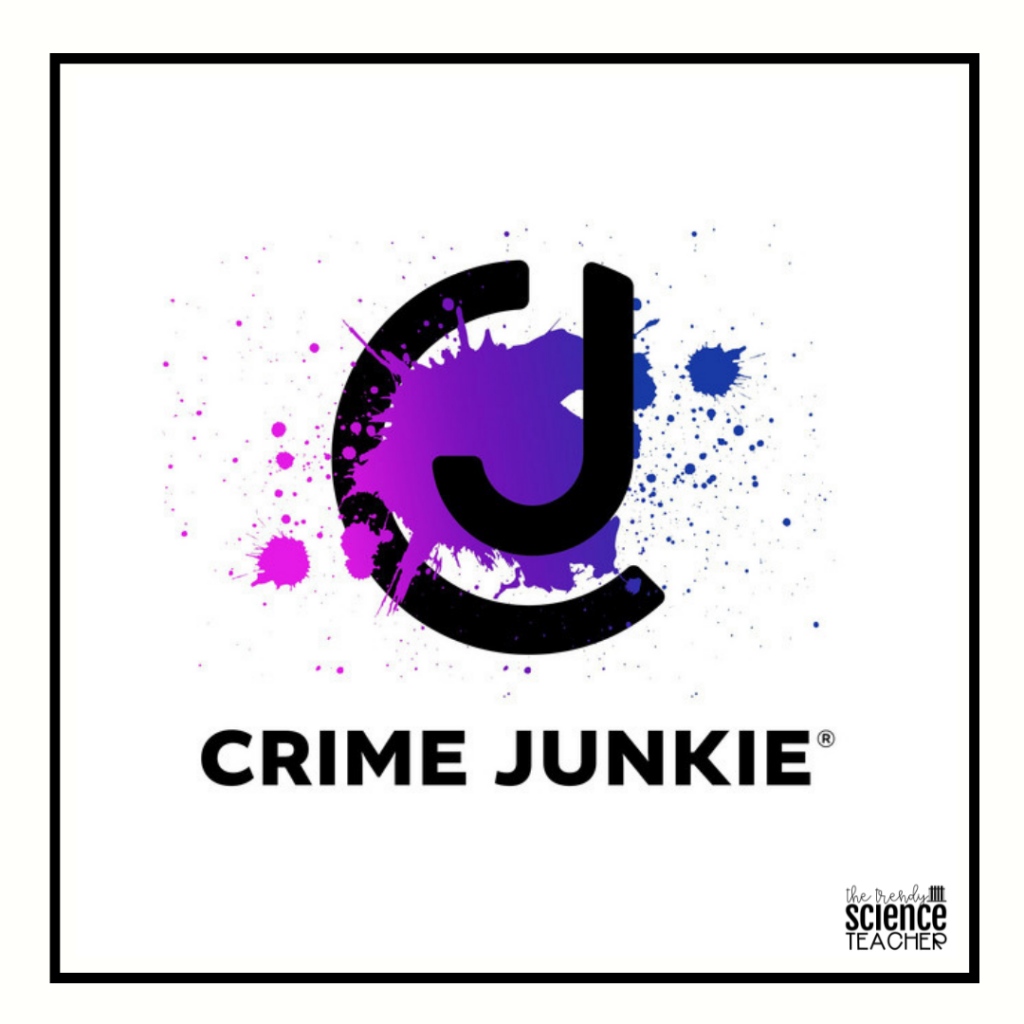 I am starting out with my favorite- Crime Junkie. If your looking for a quick 30-40 minute podcast, this is it! Each episode focuses on a different case that will hold the attention of every teen in your classroom! Every single episode of Crime Junkie is compulsively listenable for the sole reason – that it delivers on exactly what we look for in a good true crime podcast. It feels very much like you're sitting at brunch with your friends, swapping details and theories about a case you'd just read about in the news.
You might ask, "What do you have your students do while they listen?"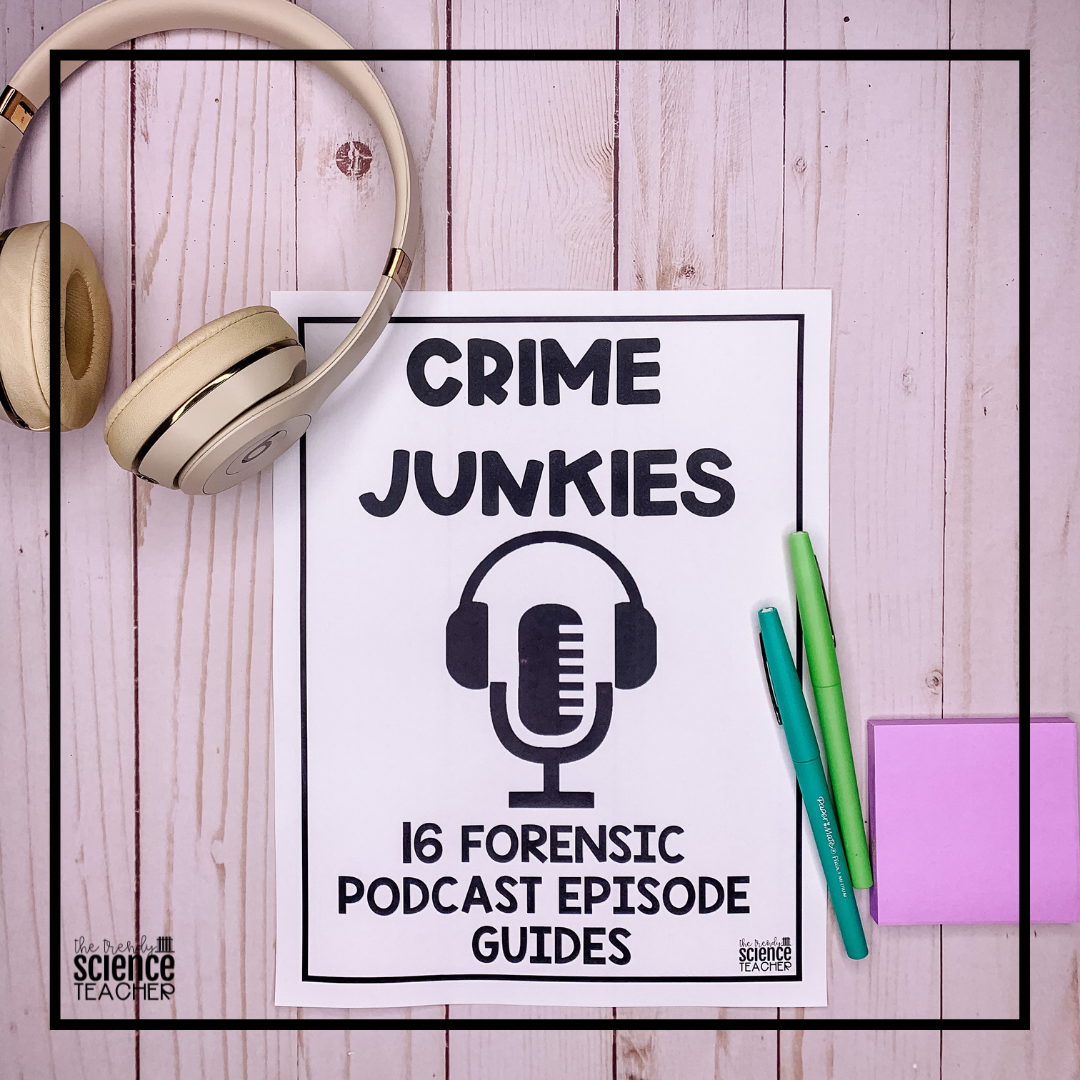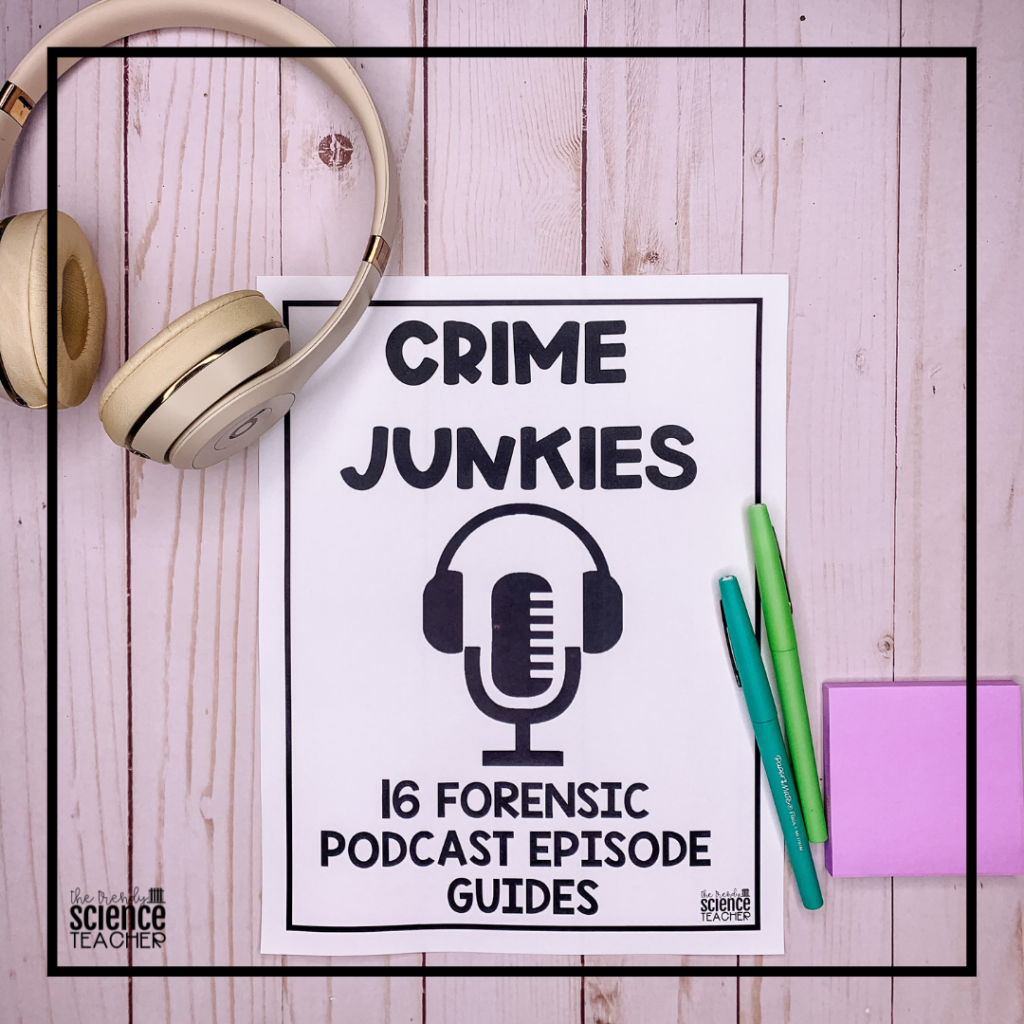 I created 16 ready-to-go episode listening guides that I can print or assign digitally through Google Classroom. They are ready when I need a quick time-filler or when my students are begging for another podcast. Click HERE to grab this resource.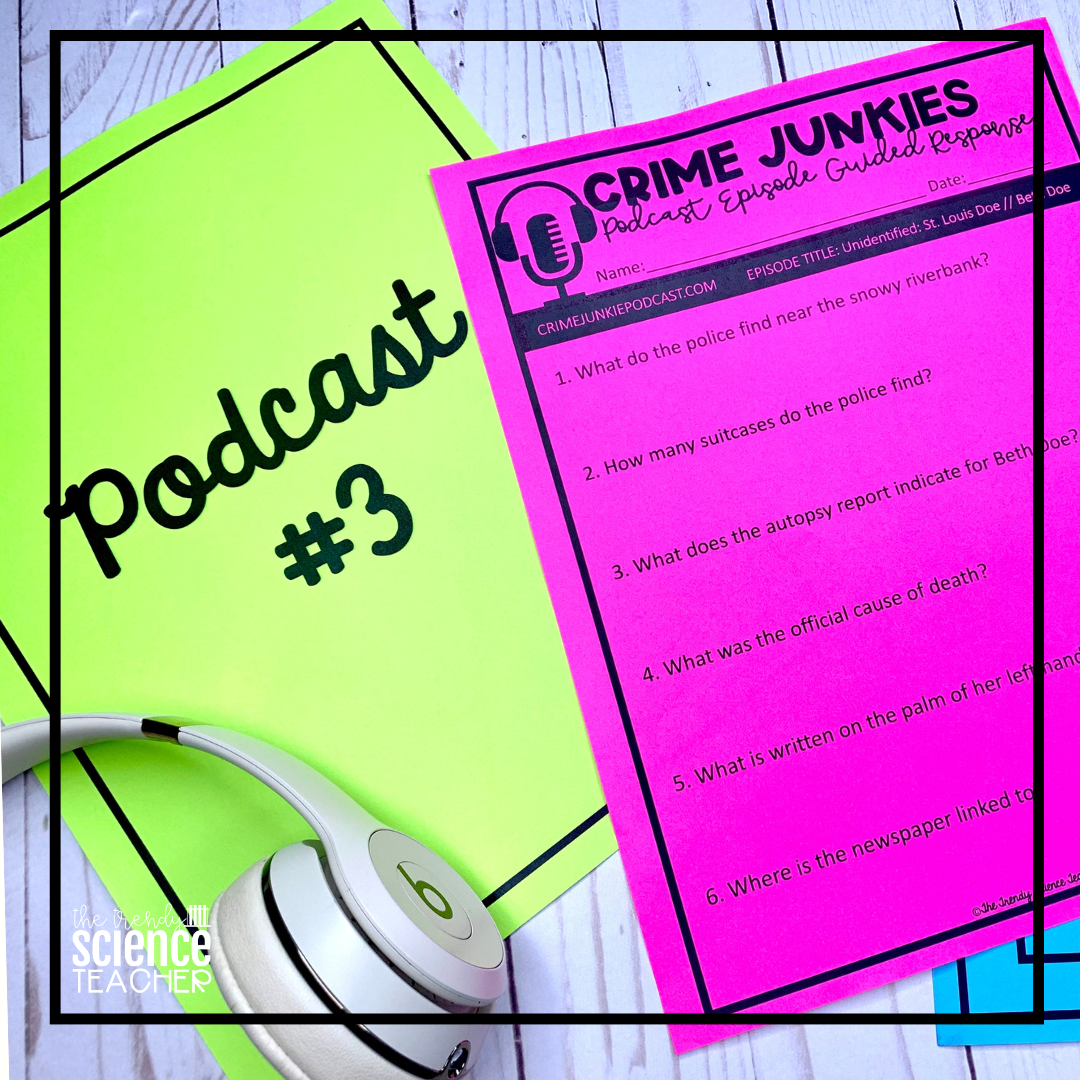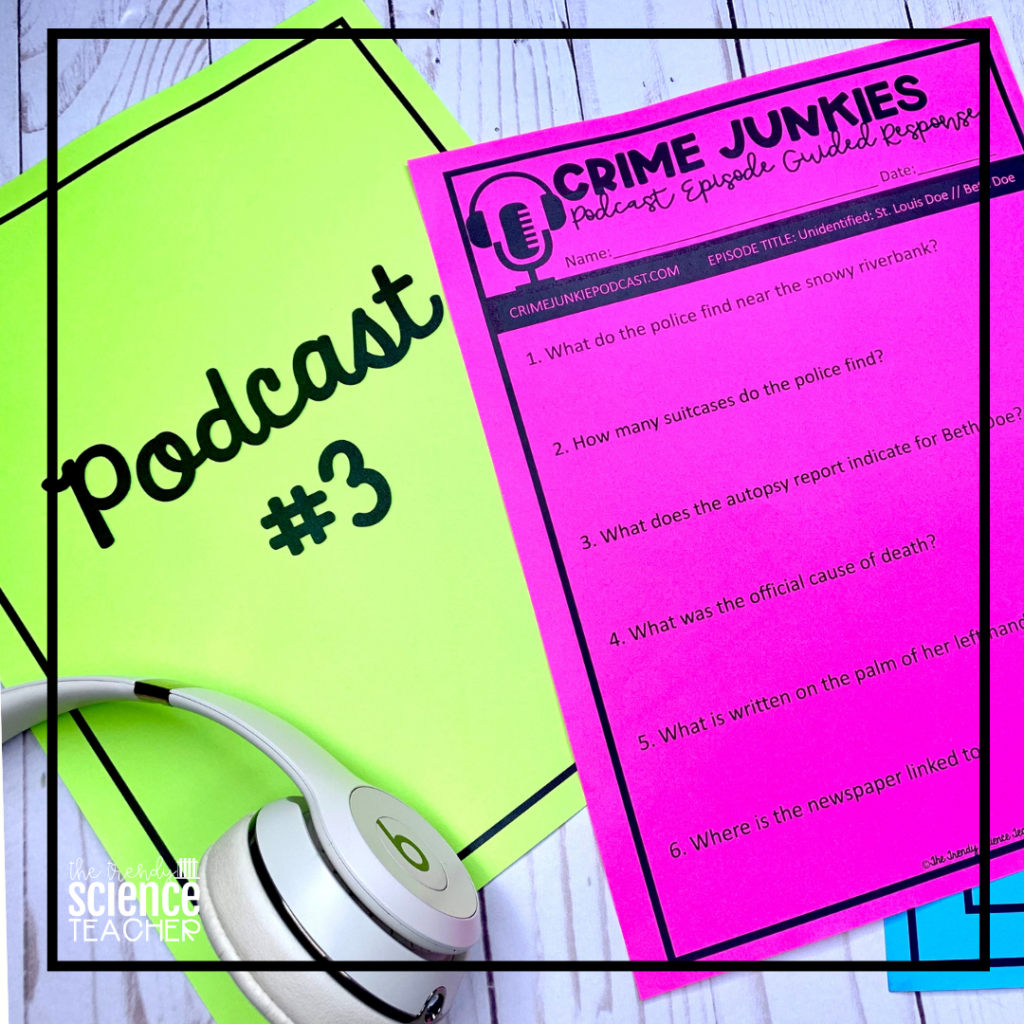 Podcast #2: Up and Vanished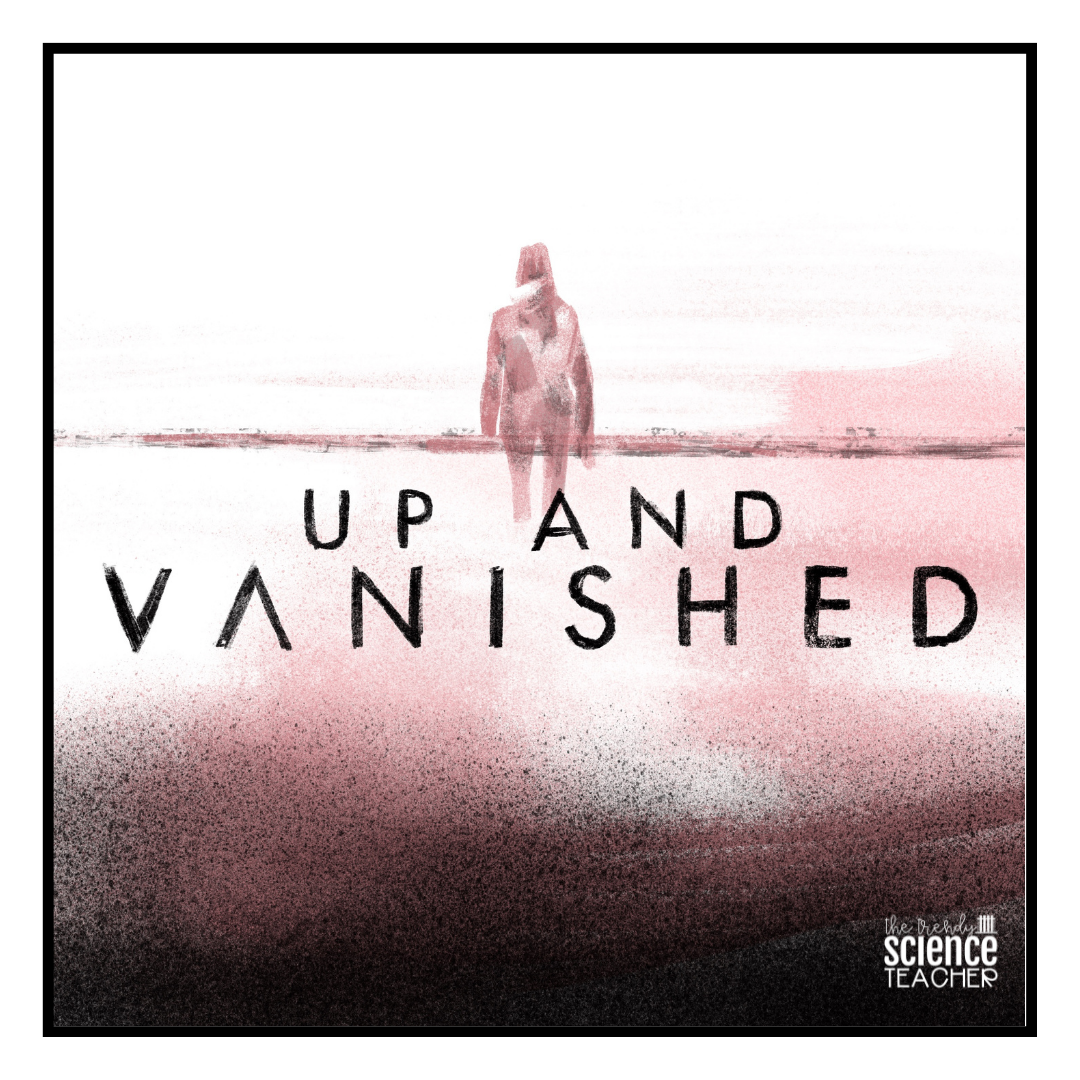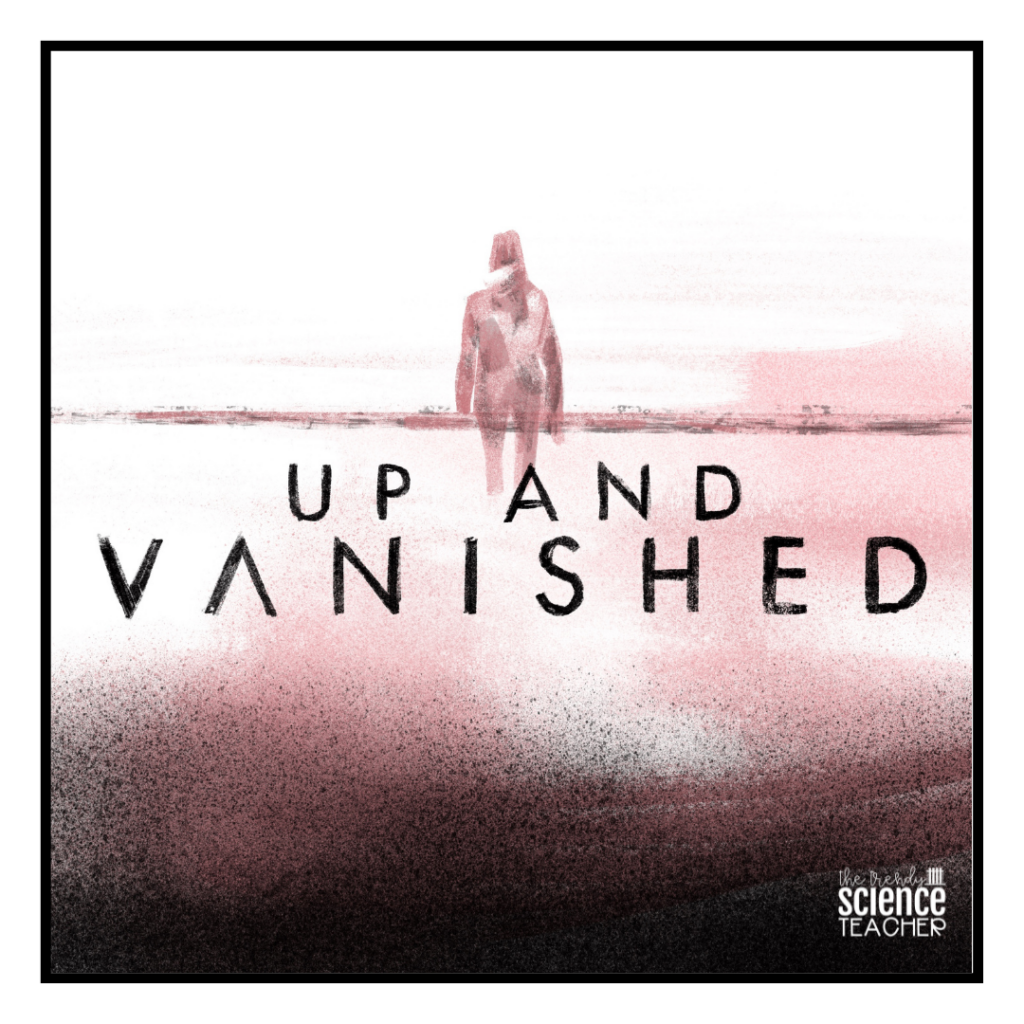 If you are looking for a longer podcast, Up and Vanished is a must! Host, Payne Lindsey, narrates each step of his sleuthing adventures as he investigates the mysterious disappearance of high school teacher Tara Grinstead. This podcast has several episodes, but will hook your students right away and leave them hungry for more.
Podcast #3: Bear Brook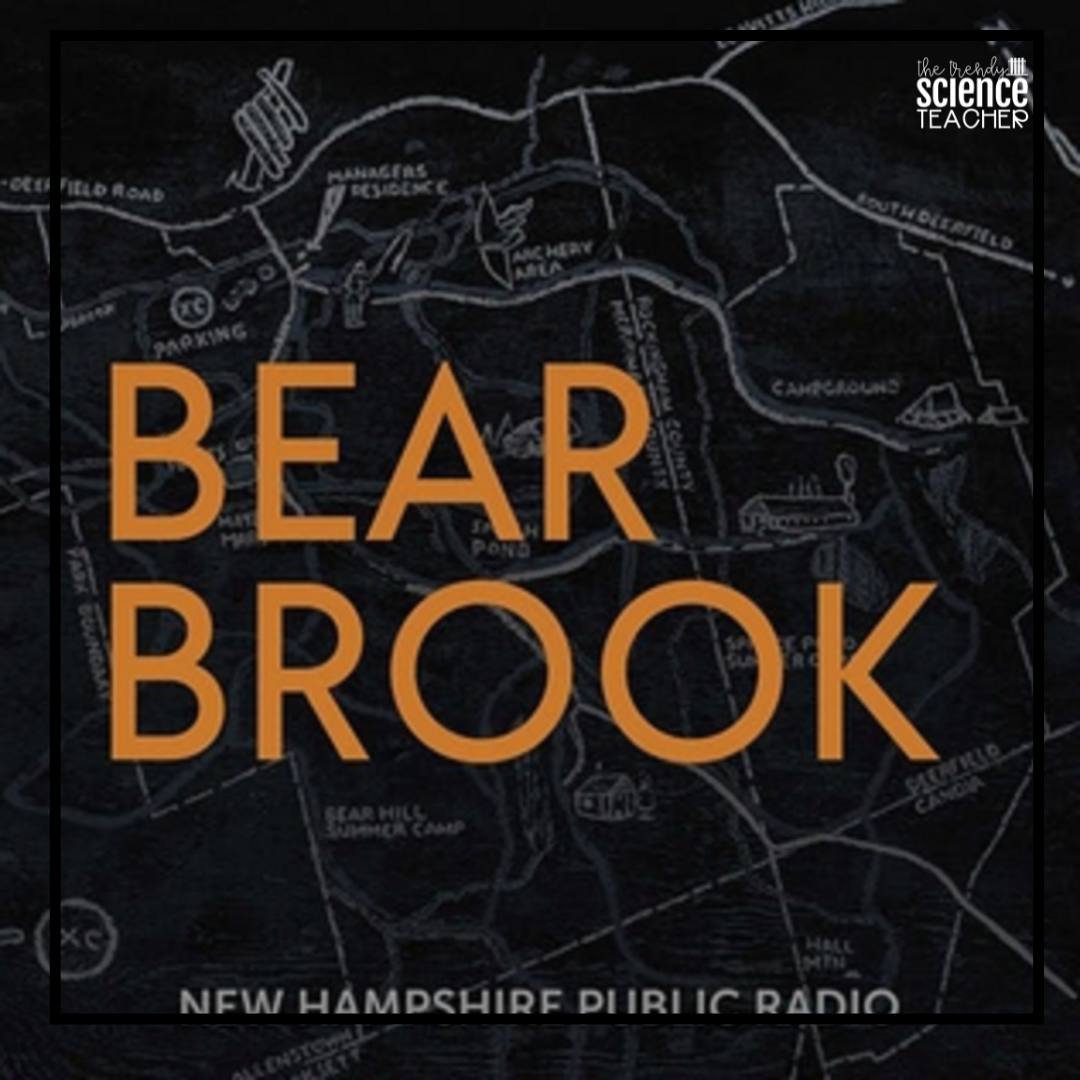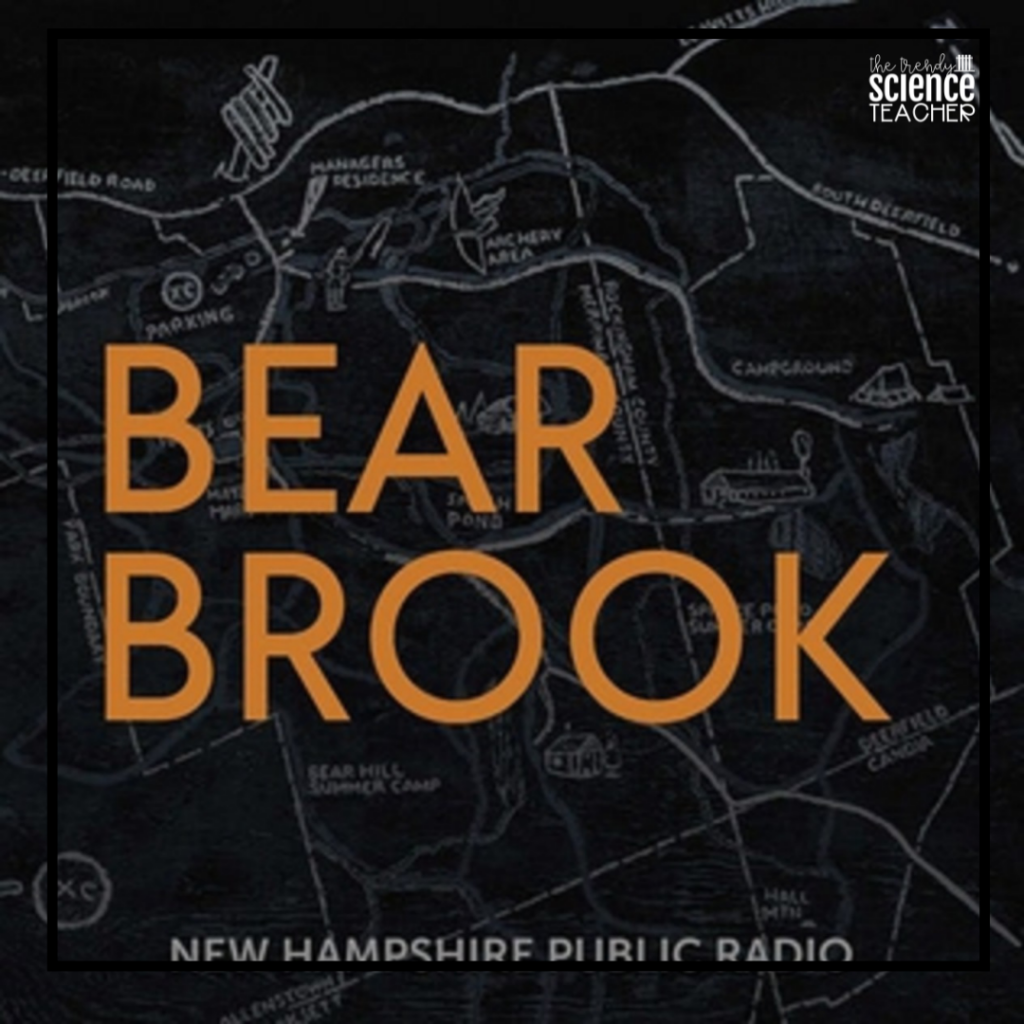 Bear Brook, a podcast series from New Hampshire Public Radio, focuses on four unsolved murders from the 1980s near Bear Brook State Park in Allenstown, New Hampshire. These episodes will have you gripping your seat with anticipation! After seeing other Forensics teachers post about using this podcast in their classrooms, I decided to use it for my Forensics Friday assignment. My students loved it! For this podcast, I had my students complete this one-pager assignment.
Podcast #4: Murdaugh Murders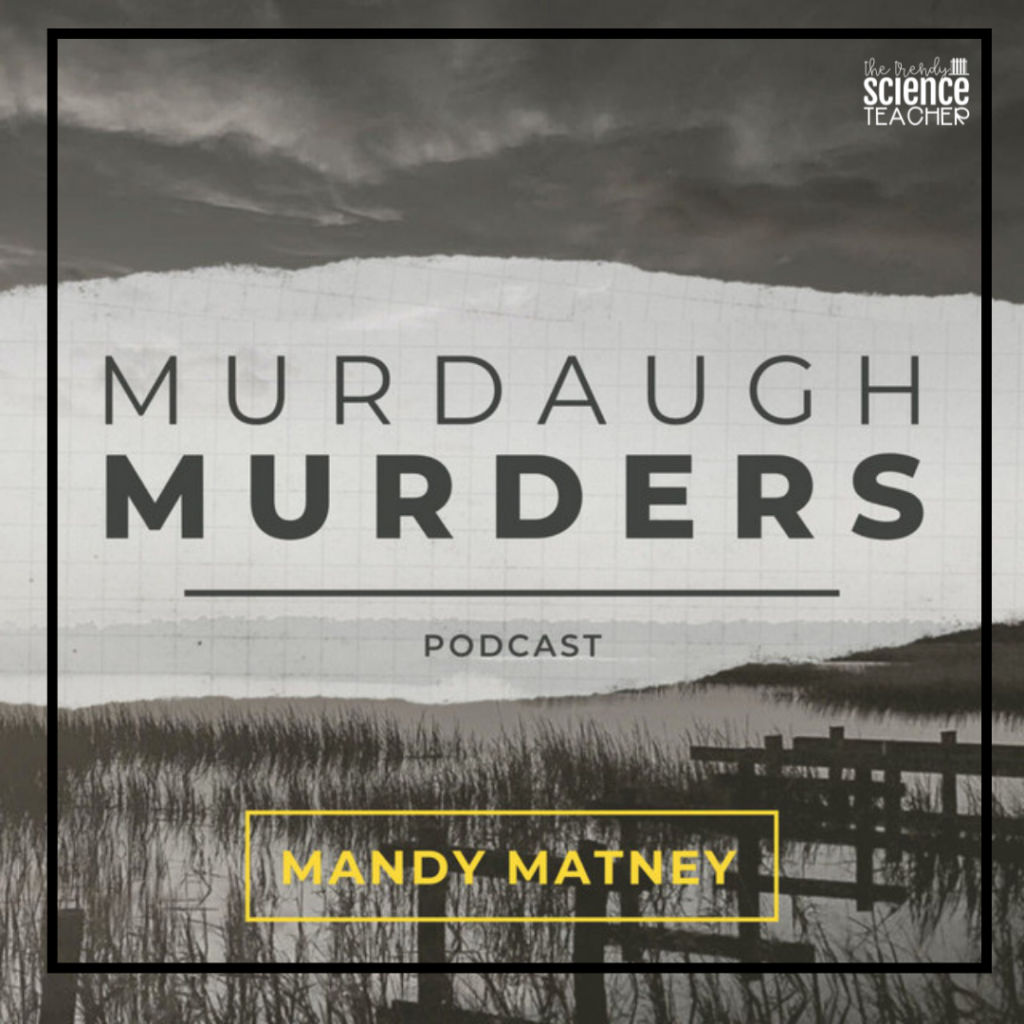 Murdaugh Murders Podcast is a true crime podcast that looks at multiple recent deaths associated with the Murdaugh family of South Carolina. The program is hosted by Mandy Matney of FITSNews.com who has been following the case since the 2019 boat crash that killed Mallory Beach. It is captivating, suspenseful, and will leave you thinking about this case long after the podcast ends. Wendy Rauch, a member of my Forensic Teacher Facebook Group, shared this image of a murder board that she had her students complete during the podcast. What a great idea!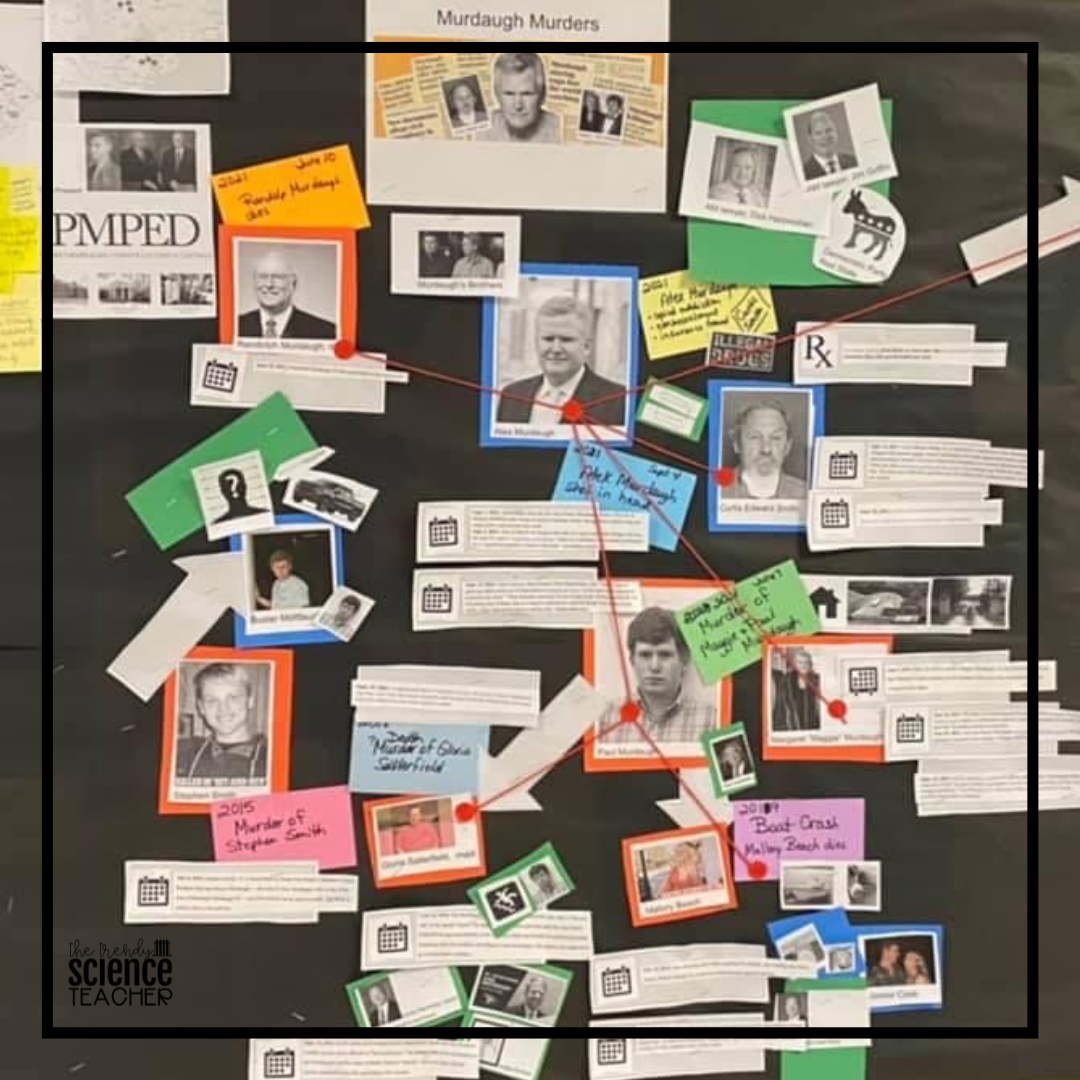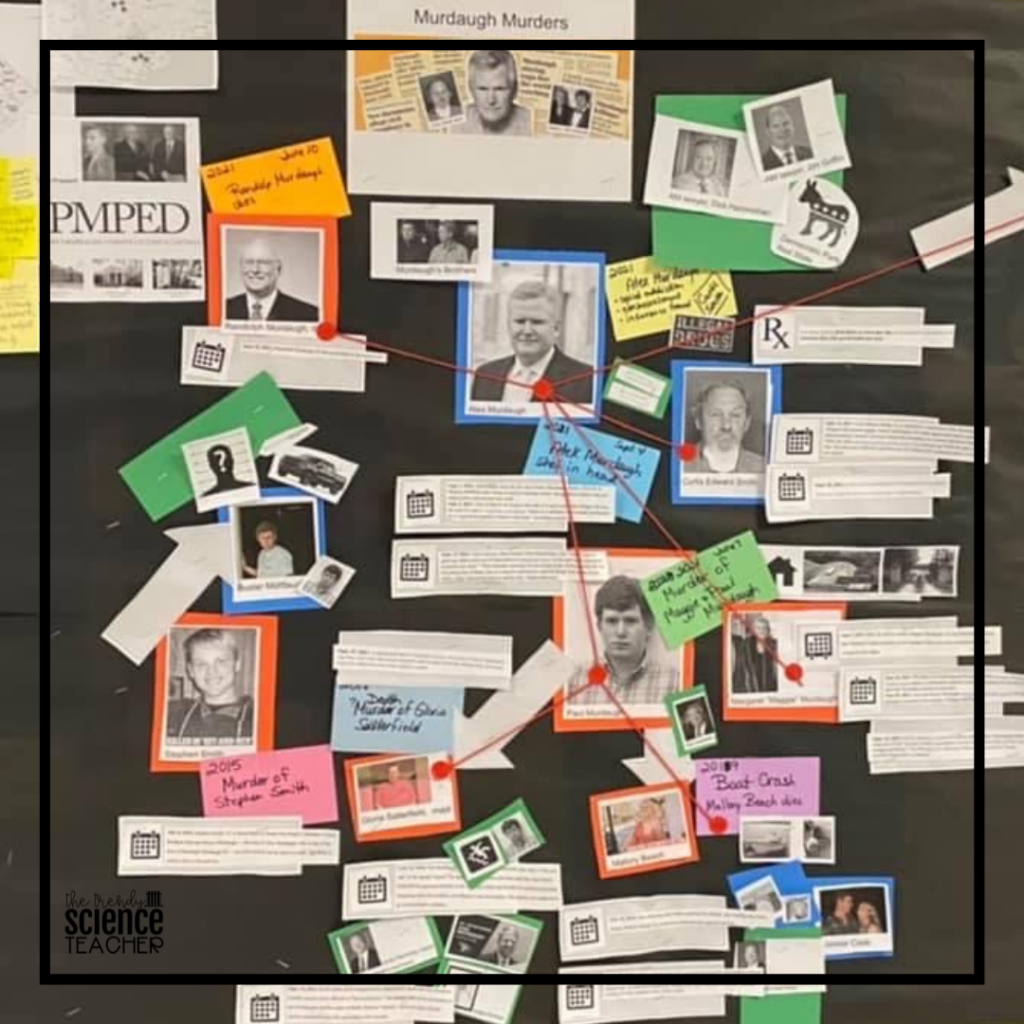 #5: Naked Scientists: Genetics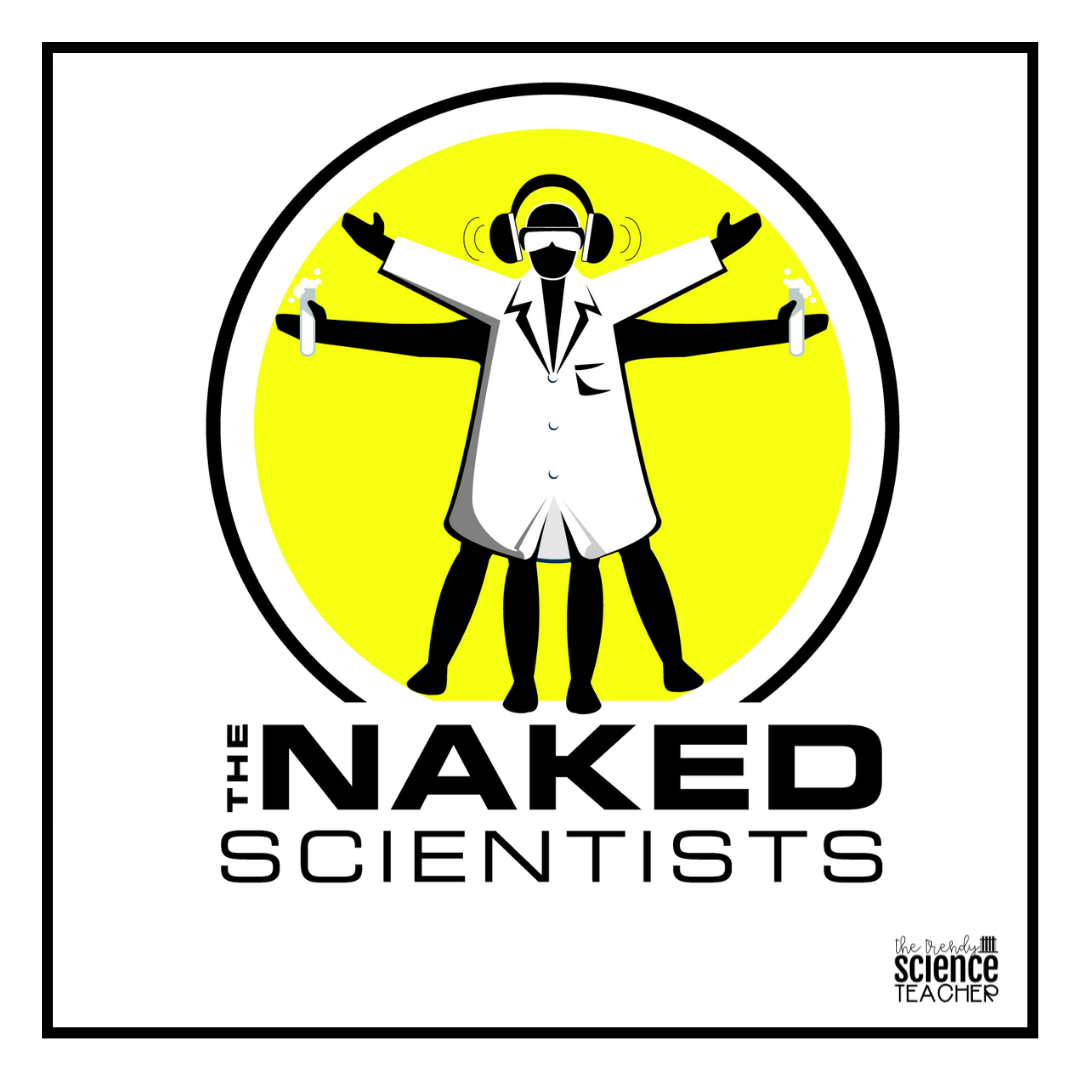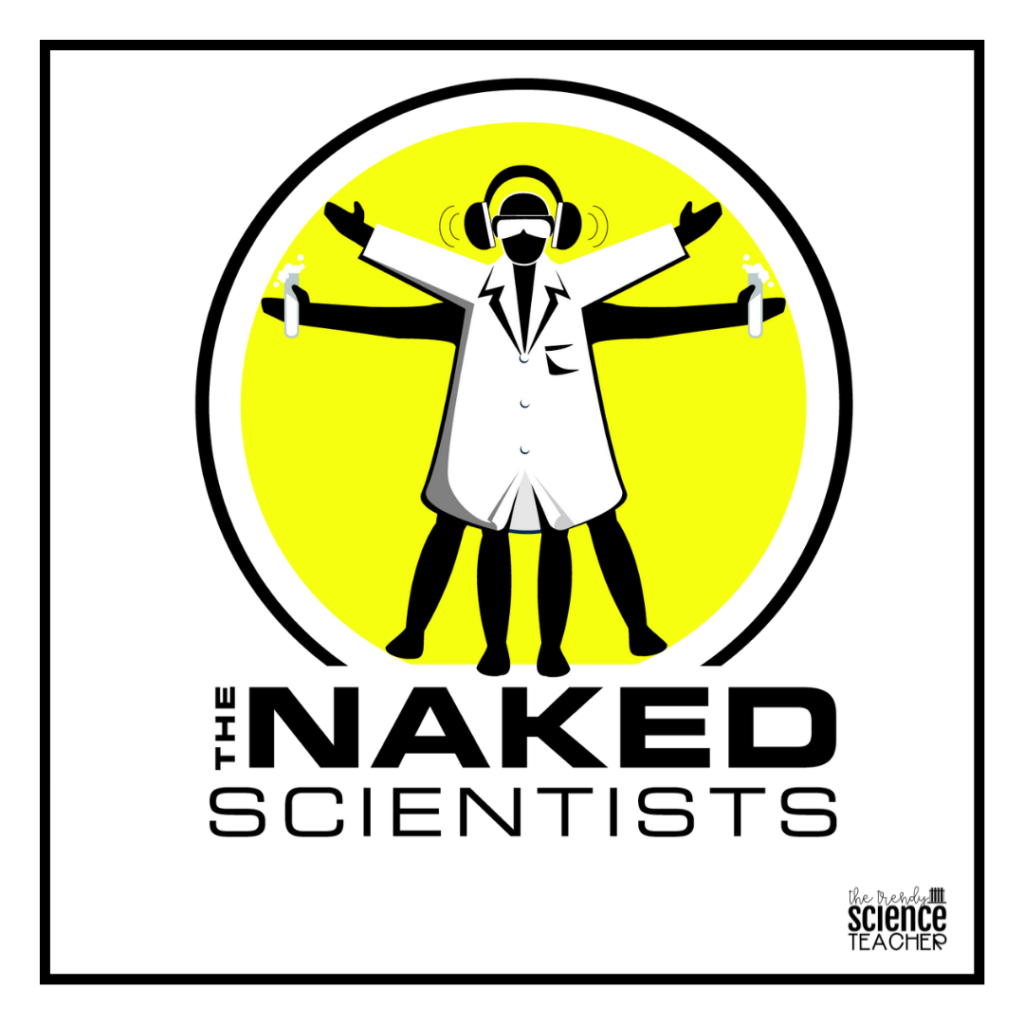 Ok…so this one isn't a true crime podcast, but it does have some interesting episodes that relate to all things FORENSICS! I use the Naked Scientists: Genetics podcast in both my Biology class and in my Forensics class. I love episode #72, Crime Scene Genes, where they discuss how genetic technology is used to solve crimes. Episode #74, where they discuss the future of forensic genetics, is also really good. Although the episodes aren't as captivating as the podcasts mentioned above, they do offer some interesting ideas from real geneticists.
That's my list of True Crime Podcasts to use in the Forensics Classroom. I'd love to know what your favorite true crime podcast is! Leave me a comment and let me know. 🙂