I love a cute bulletin board, but what I love EVEN MORE is a cute bulletin board that serves a purpose. I decided to update one of my bulletin boards today in preparation for the new school year. Since I am all about PROCEDURES AND ROUTINES, I decided to have a bulletin board that houses some of the essential procedures within my classroom. I am so pleased with how my Classroom Procedures Bulletin Board turned out.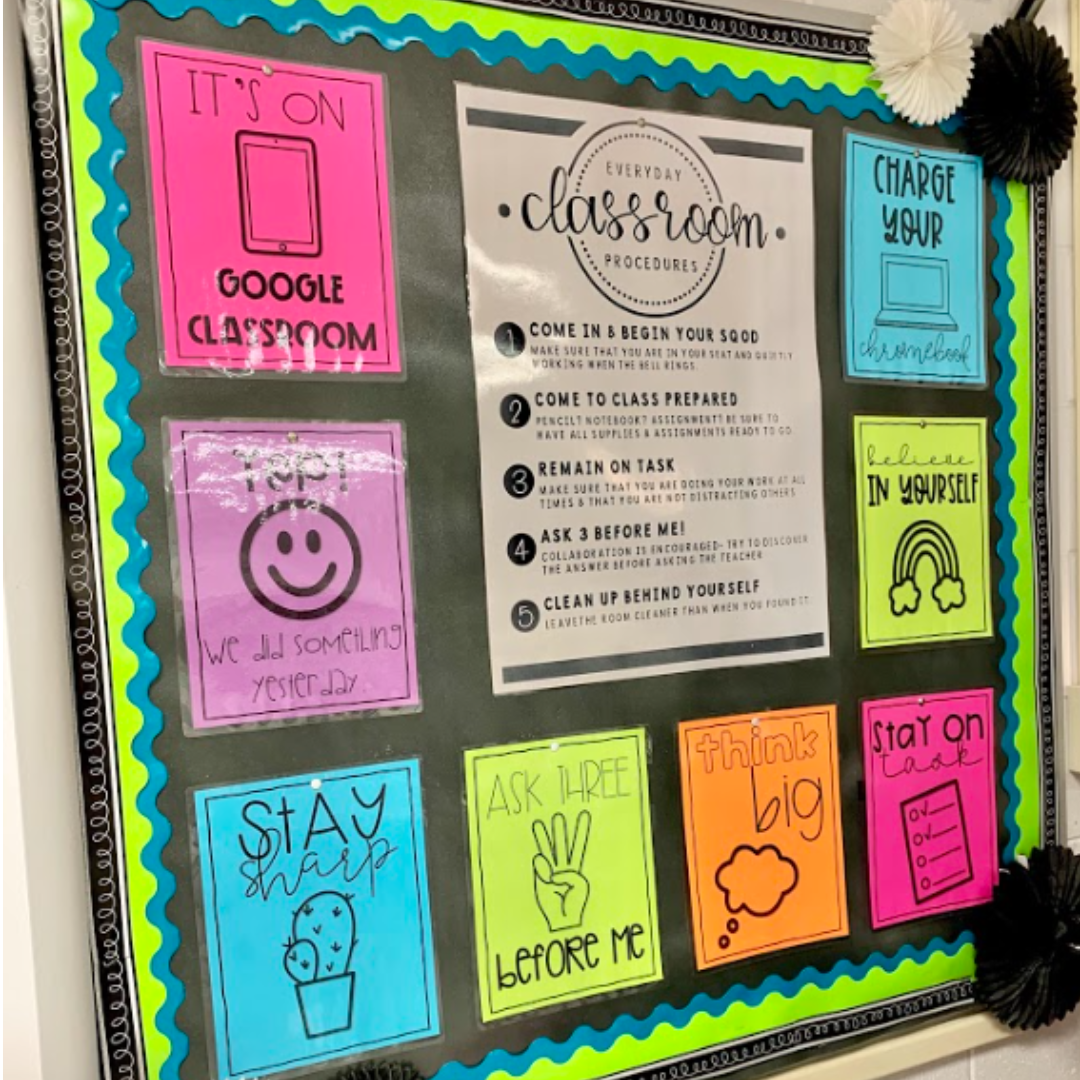 I will link all of the things that I used for this bulletin board below.
Note: This post contains affiliate links for Amazon. As an Amazon Associate, I earn from qualifying purchases. By purchasing an item on the Amazon site using these links, I will receive a small commission on your purchase. This commission does not affect the price of your item.