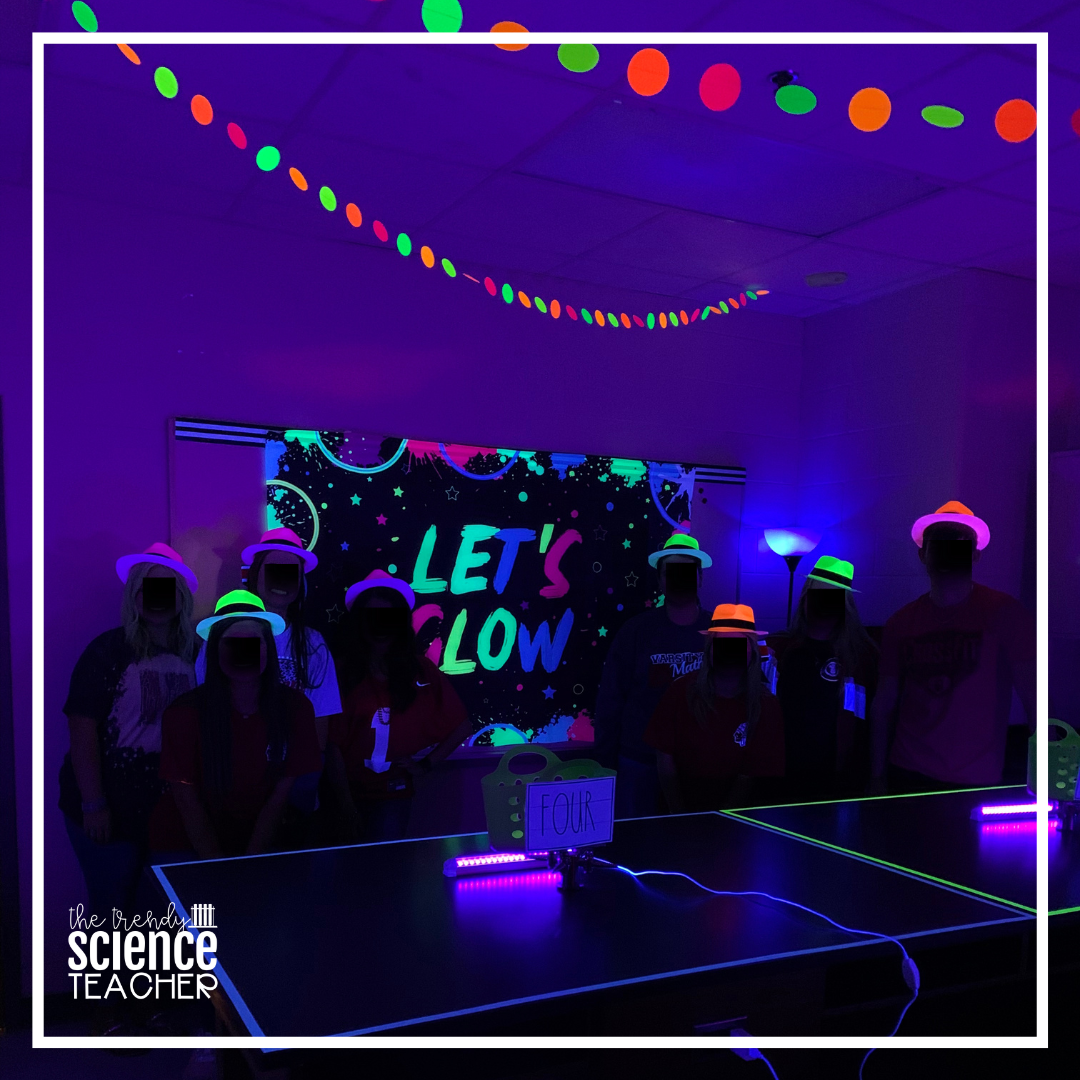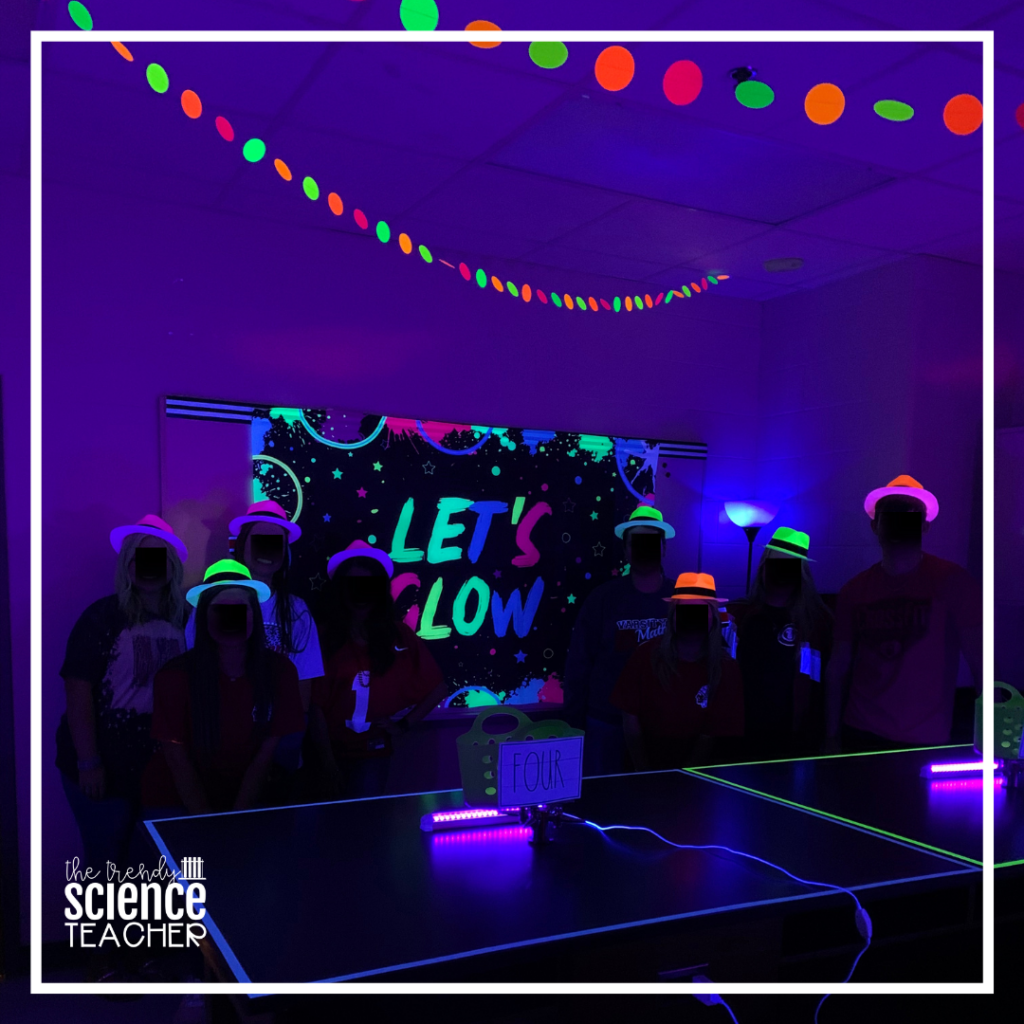 I look forward to GLOW DAY every year! For me, it's the excitement on my students' faces when they enter my classroom to realize that it has undergone a total transformation! You might be wondering what is GLOW DAY? It's a special theme day that radiates through your classroom with all things glow in the dark! It's an opportunity to get your students excited to learn. It takes a little effort to pull off, but the results are worth it! Today, on the blog, I am sharing How to host a GLOW DAY in your classroom.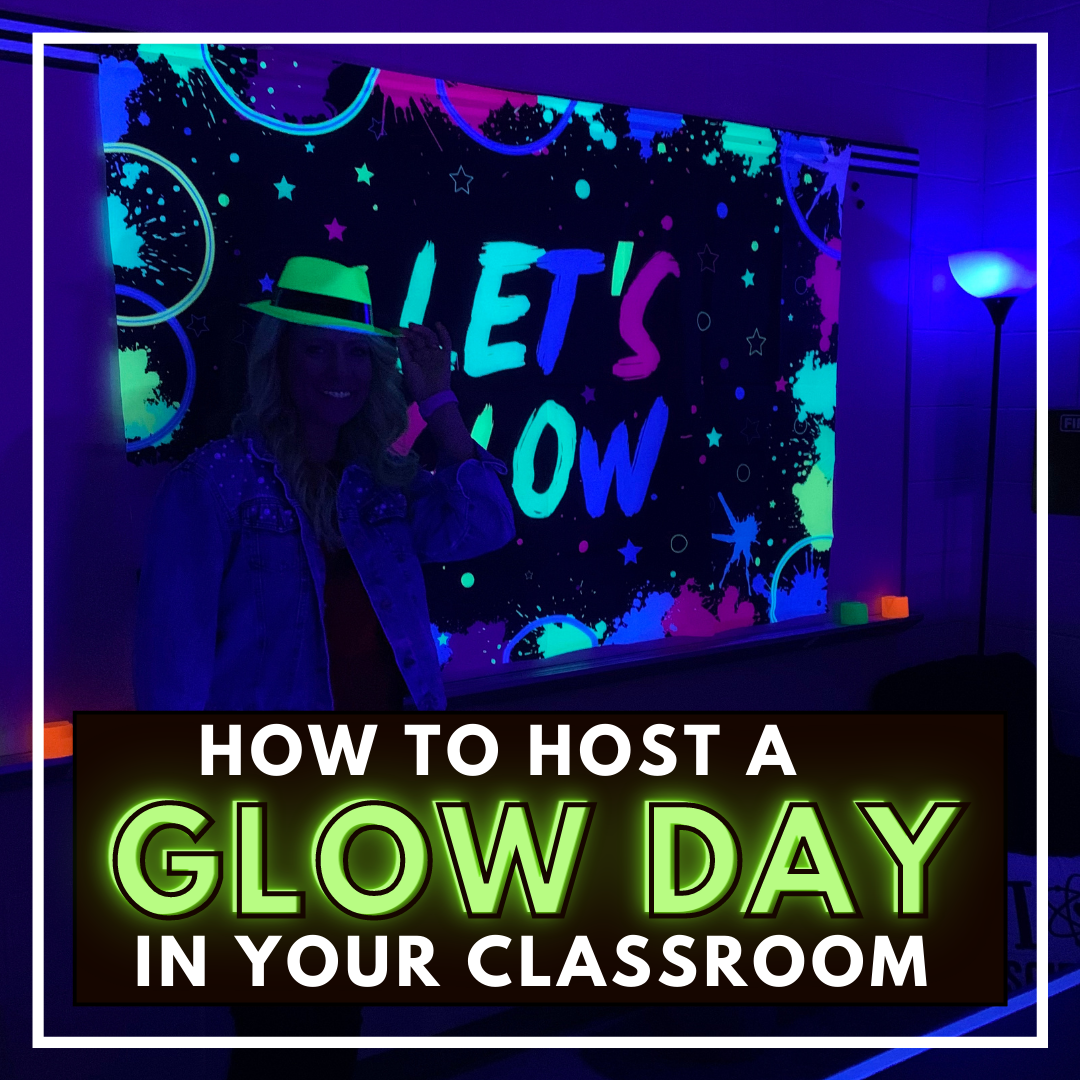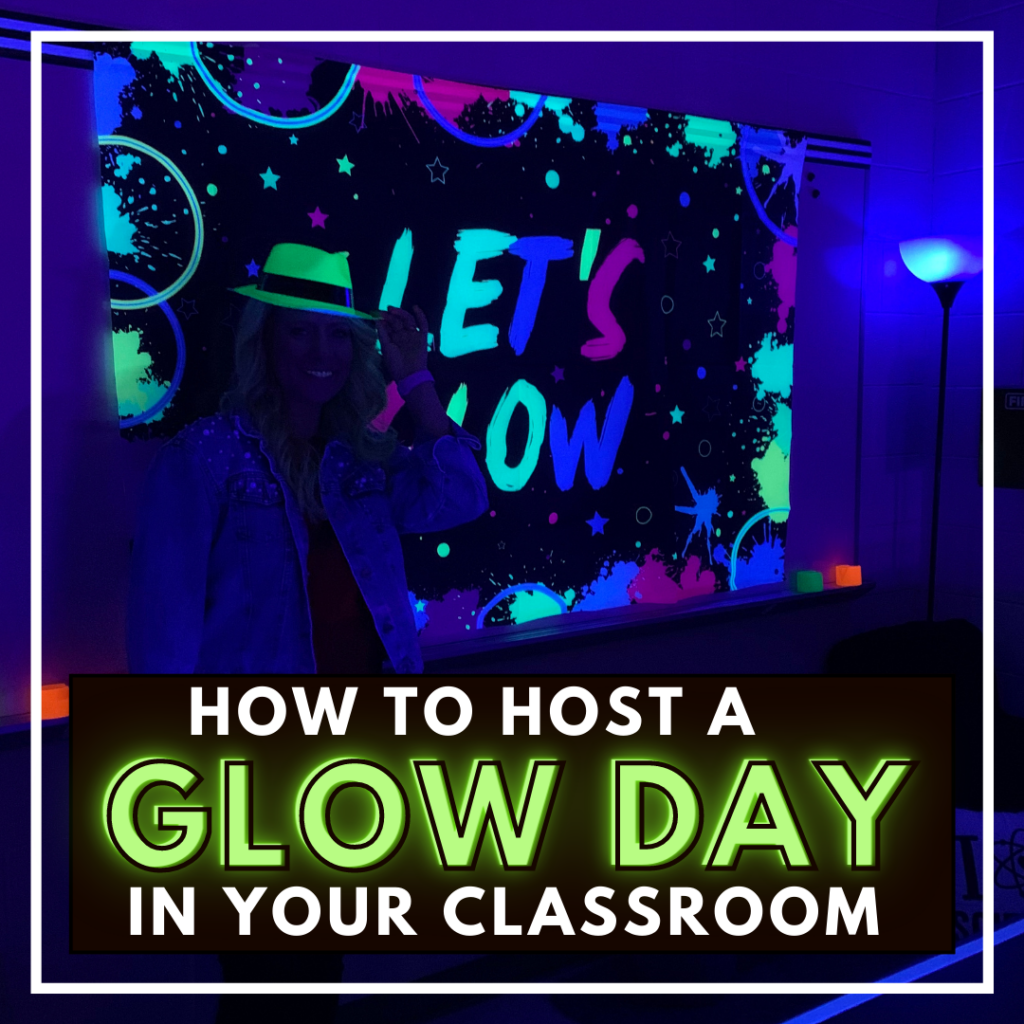 Note: This post contains affiliate links for Amazon. As an Amazon Associate, I earn from qualifying purchases. By purchasing an item on the Amazon site using these links, I will receive a small commission on your purchase. This commission does not affect the price of your item.
The Supplies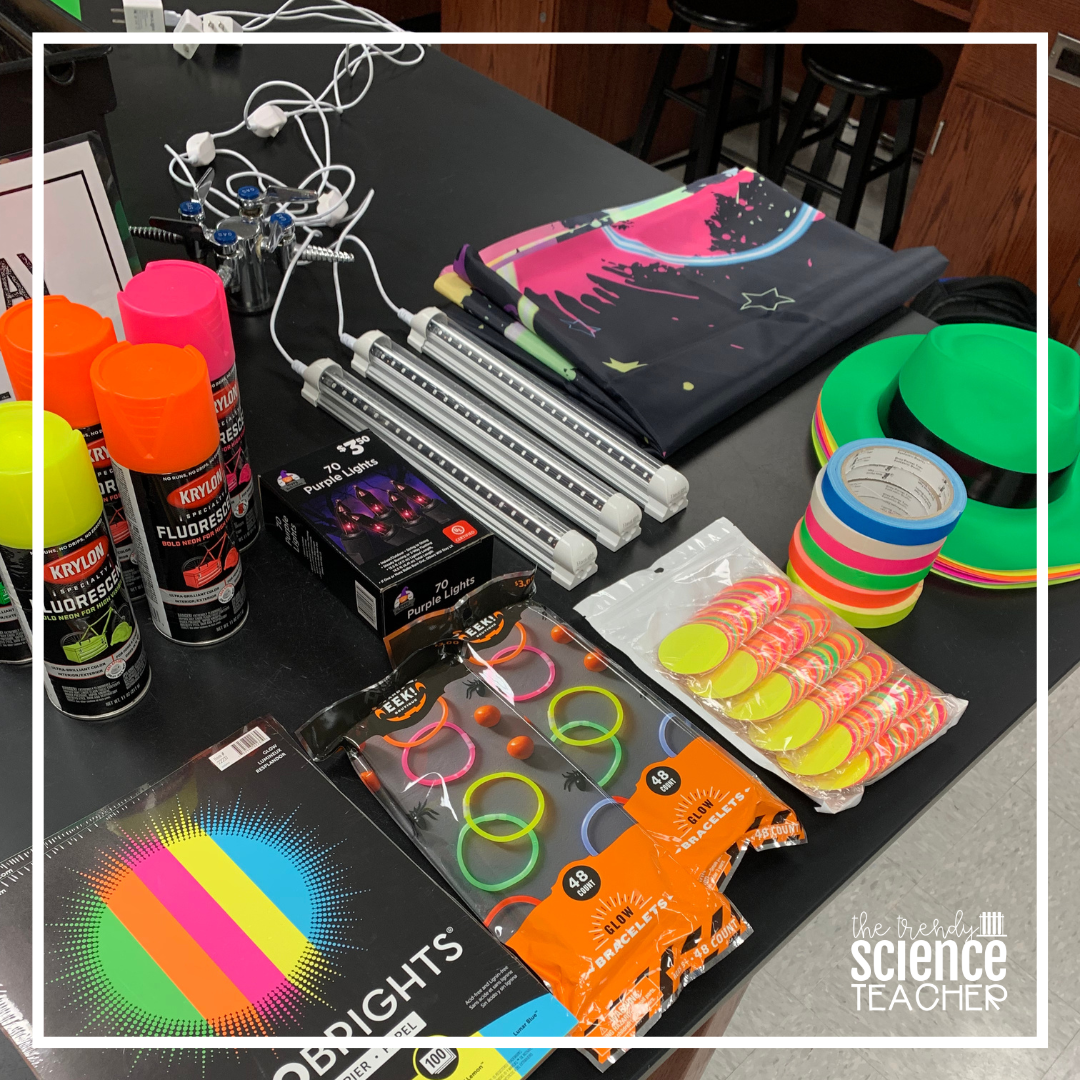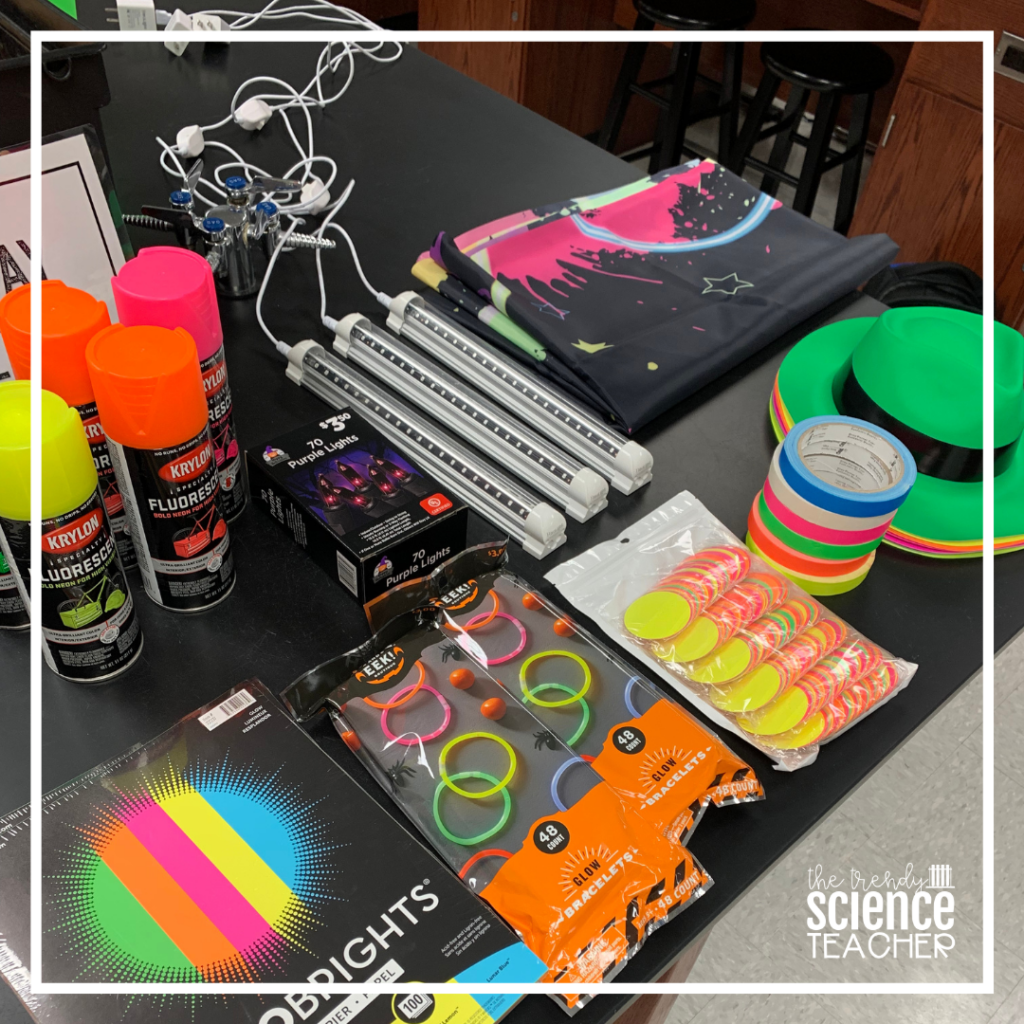 Before you can host a GLOW DAY, you will need to purchase a few essentials. The first year that I hosted this classroom transformation, I had 3 blacklights (brought in by students) and I spray painted a sign with fluorescent paint. Each year since, I have added a few things that have made this event super special. Here is a list of the items that I use:
Black Lights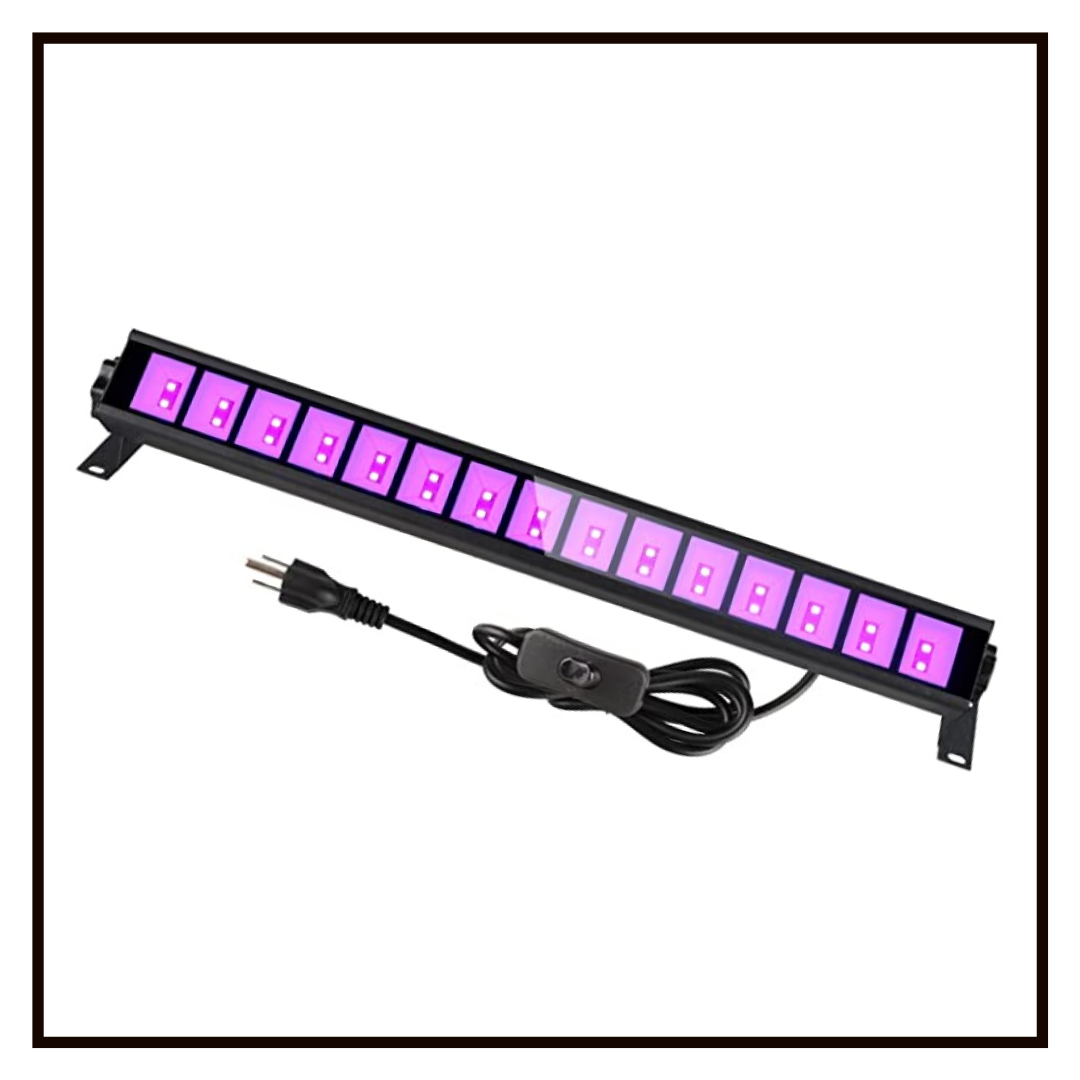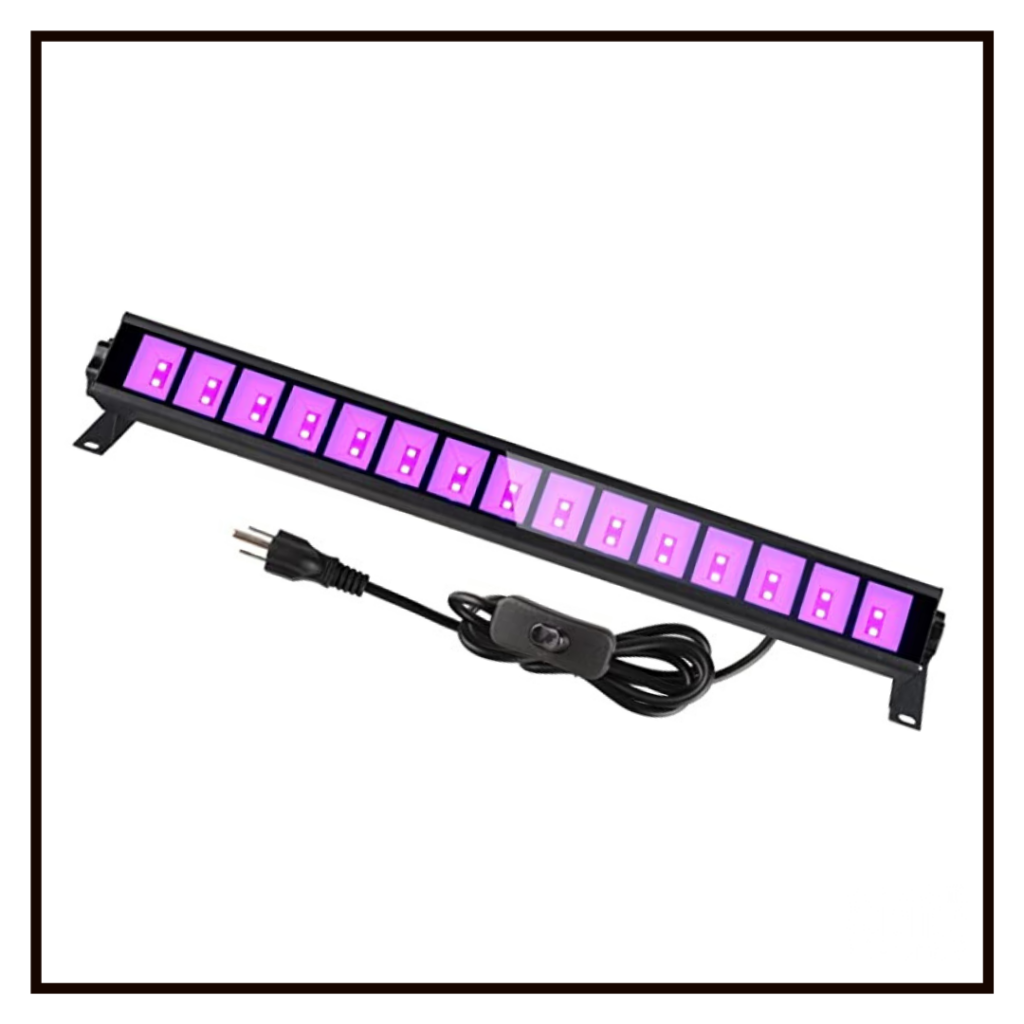 I host GLOW DAY in my lab area, so I place one black light at each lab station. However, you could totally get away with just a few blacklights around the classroom. I have been using these Amazon lights for about 5 years now and love them.
Astrobright Paper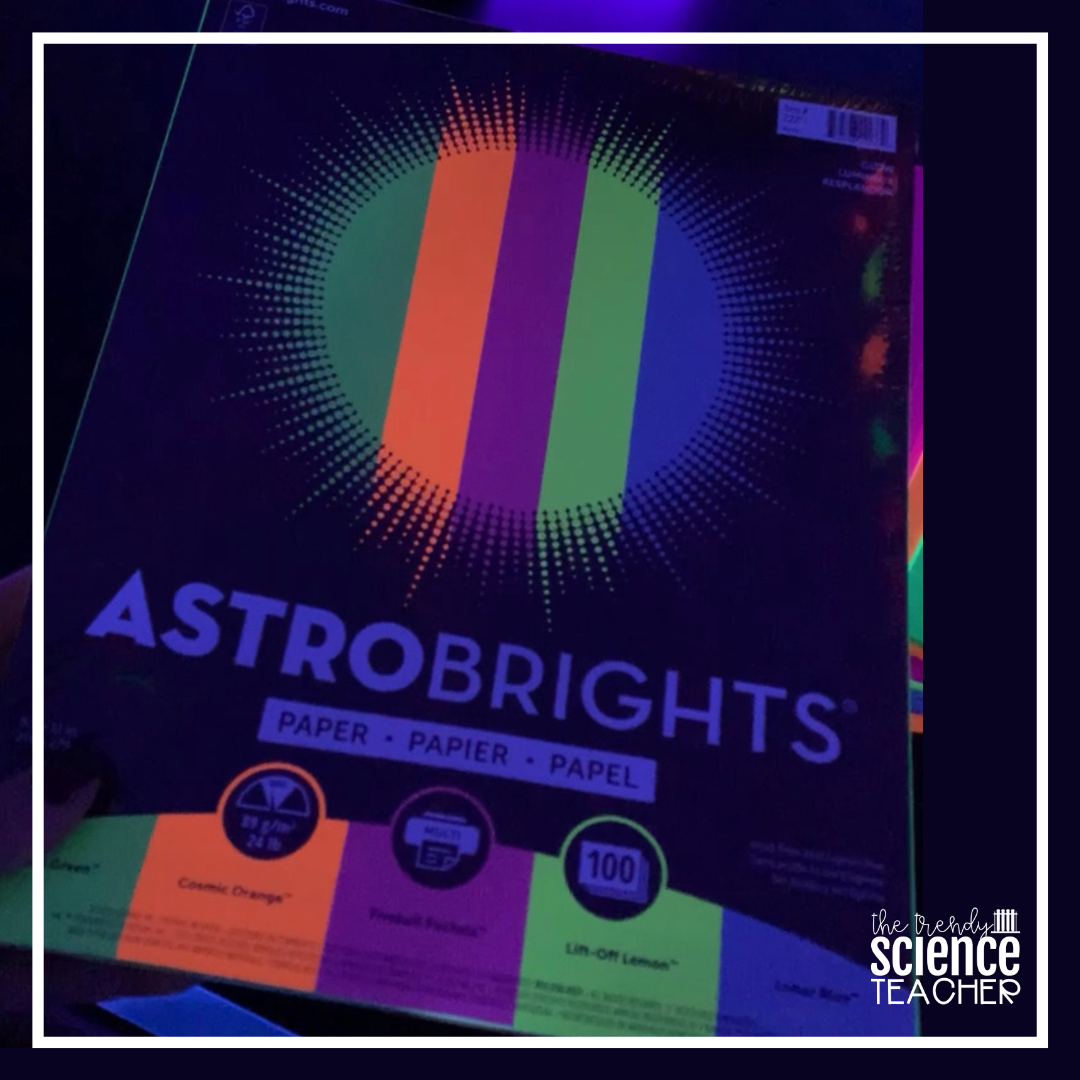 During GLOW day, I have my students work on an assignment- nothing fancy- just something that we would do on a normal class day. I level up the activity by using this fluorescent Astrobright paper so that the assignment really pops in the dark classroom.
Reusable "Let's Glow" Sign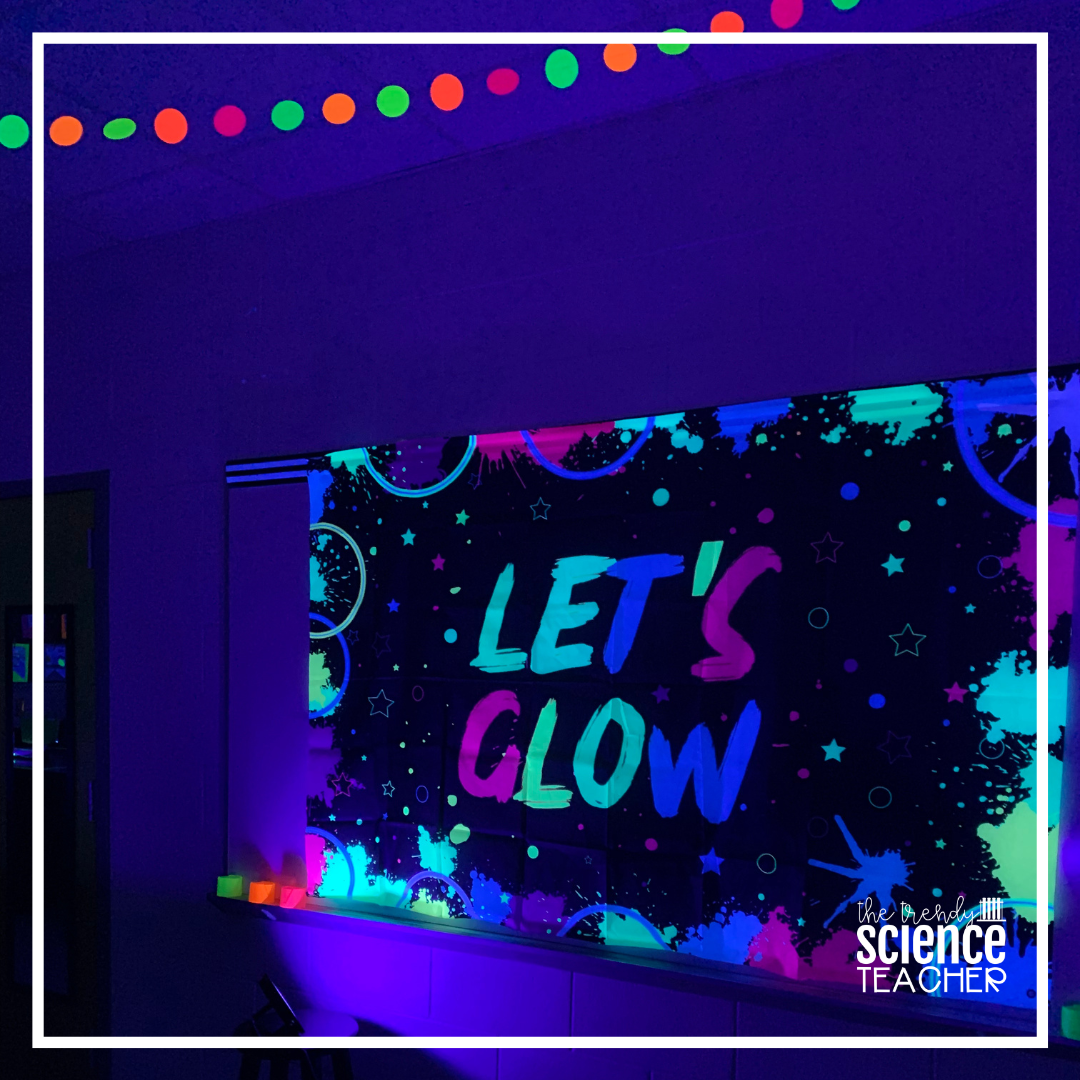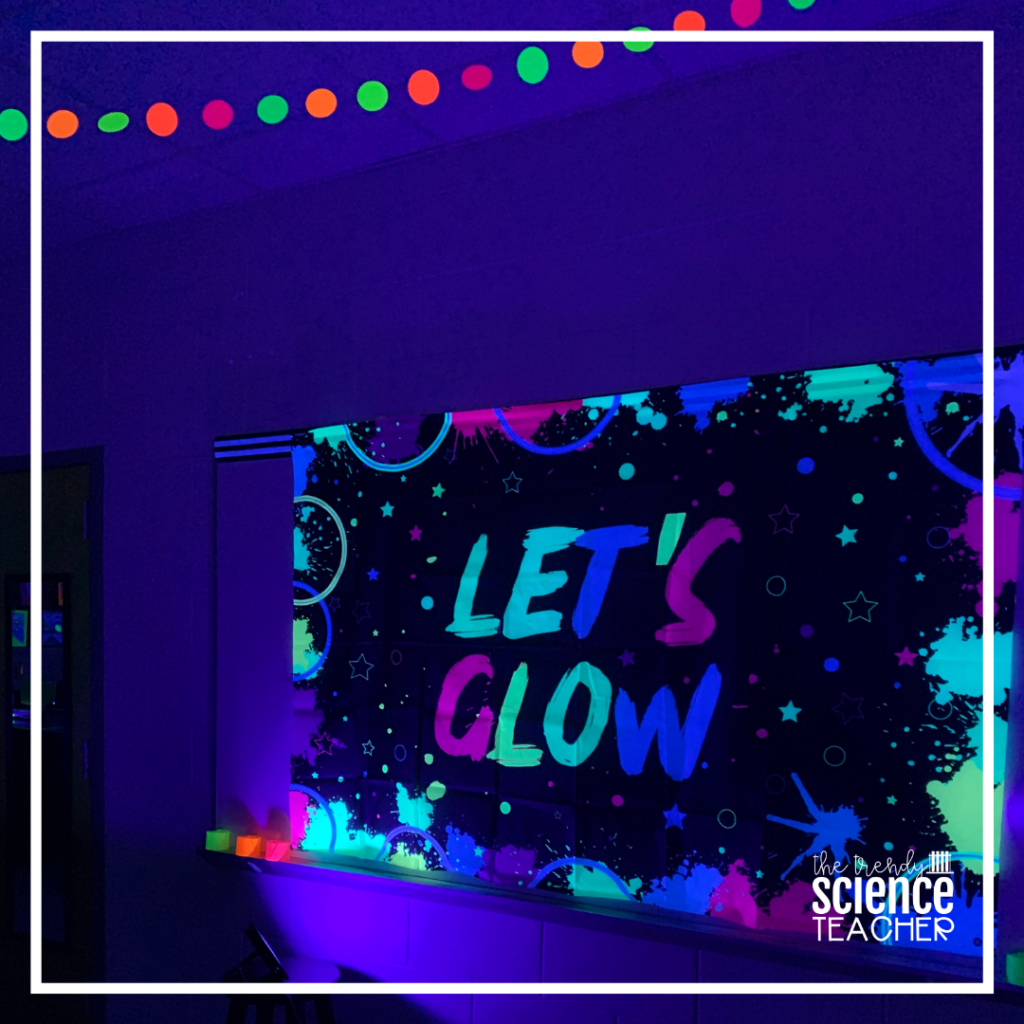 I used to make my own sign each year using bulletin board paper and fluorescent spray paint. That was a bit of a time investment, so I purchased this reusable "Let's Glow" party banner from Amazon. In my opinion, this banner is the focal point of the entire space.
Glow Bracelets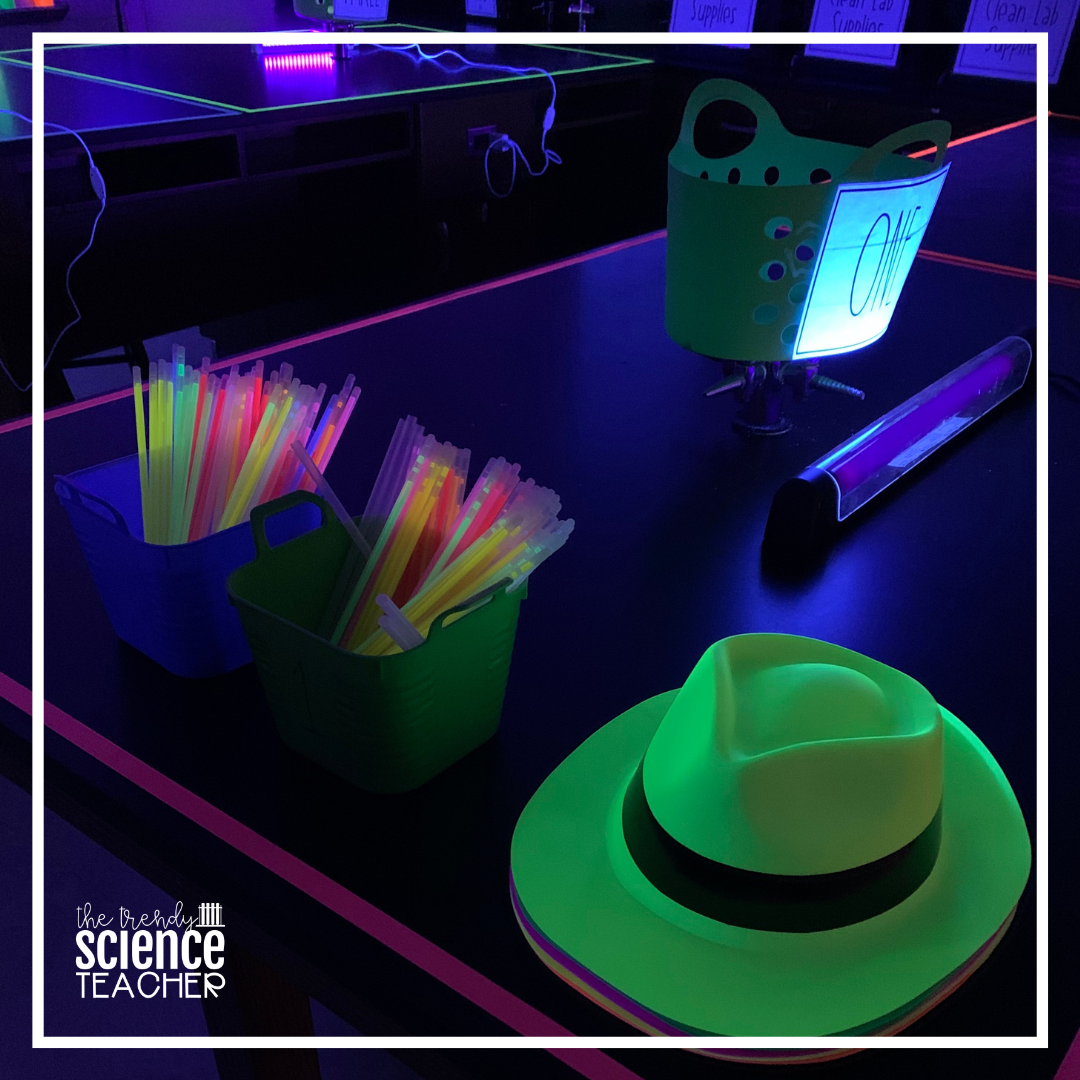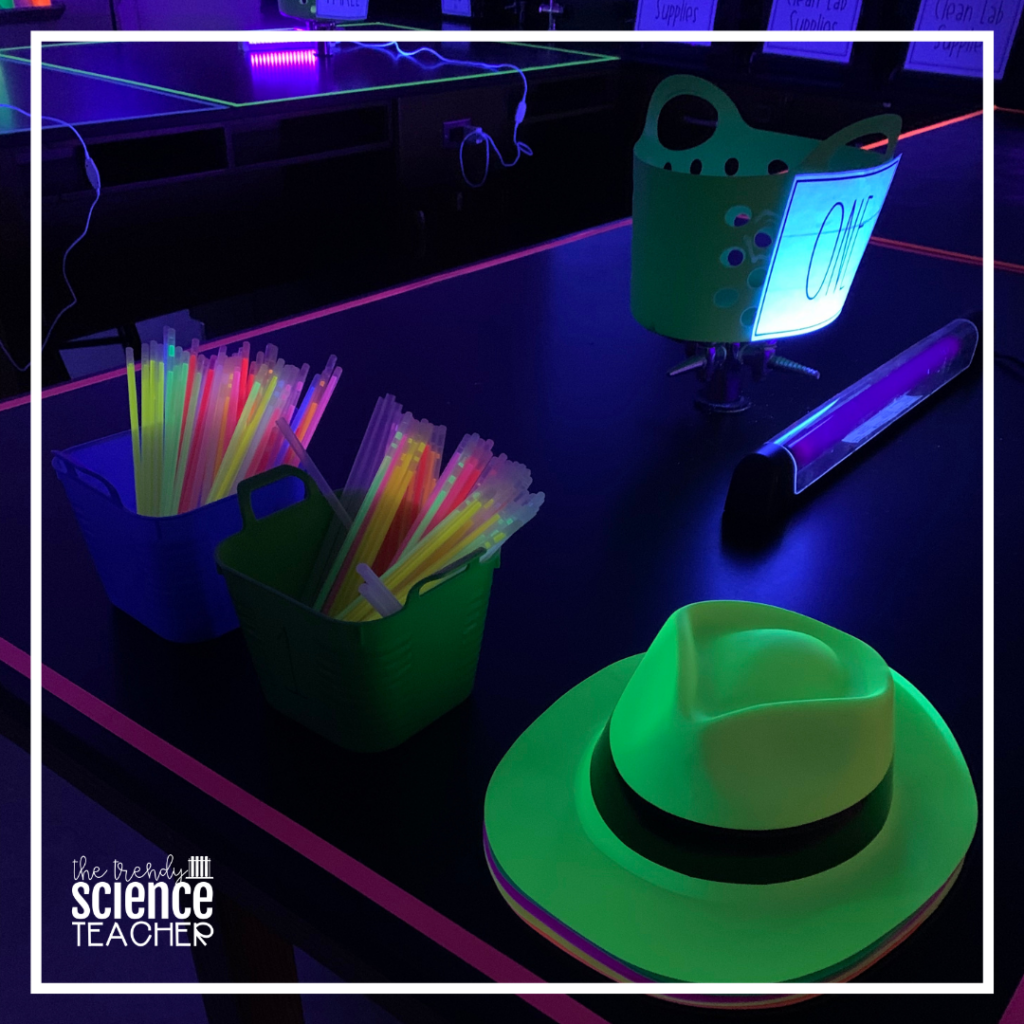 I always host GLOW DAY in October when glow sticks are everywhere. They are inexpensive and really add a fun touch to the classroom transformation. I like to give my students a bracelet as they enter the classroom. They wear them during the activity which provides a little more glow under the blacklights.
Neon Circle Garland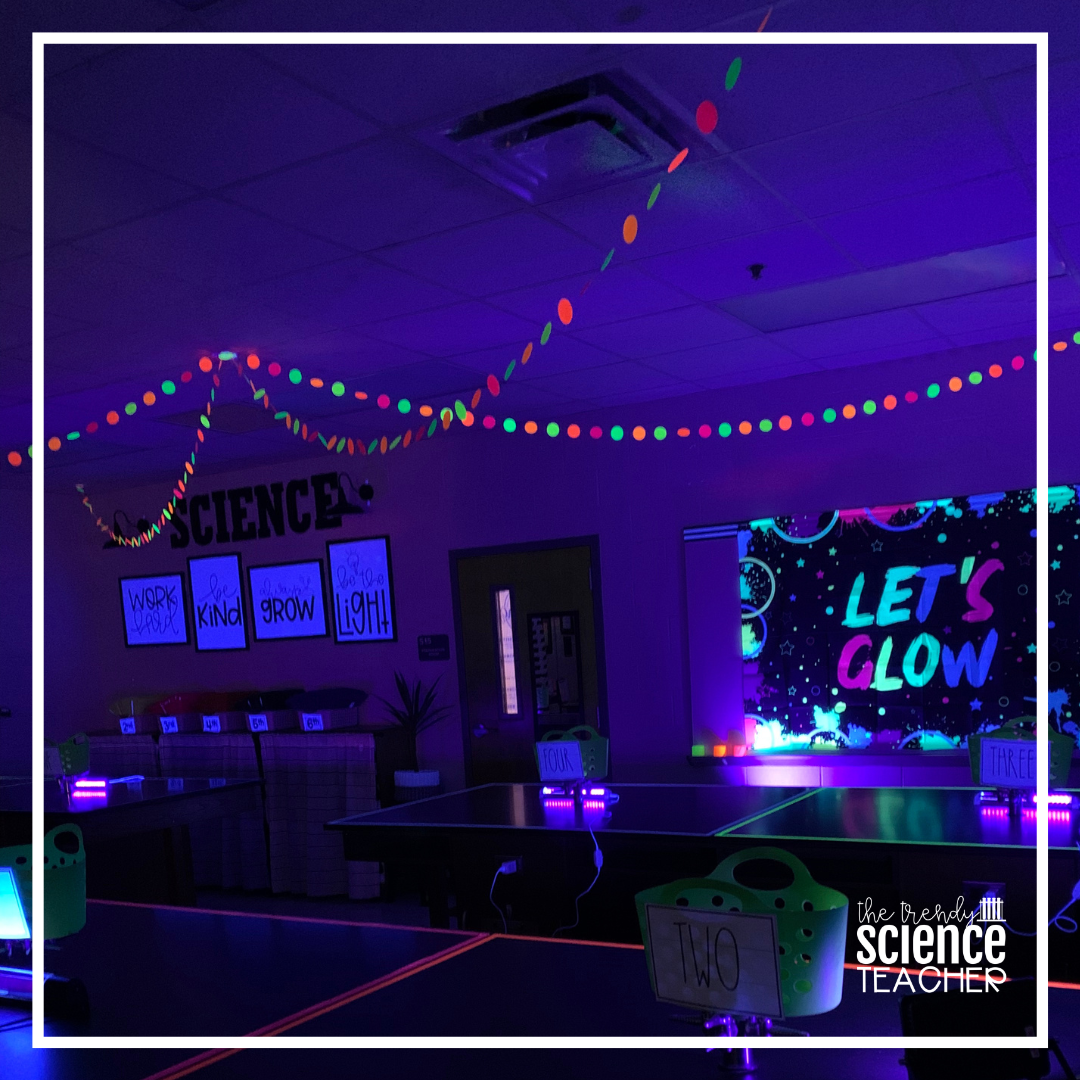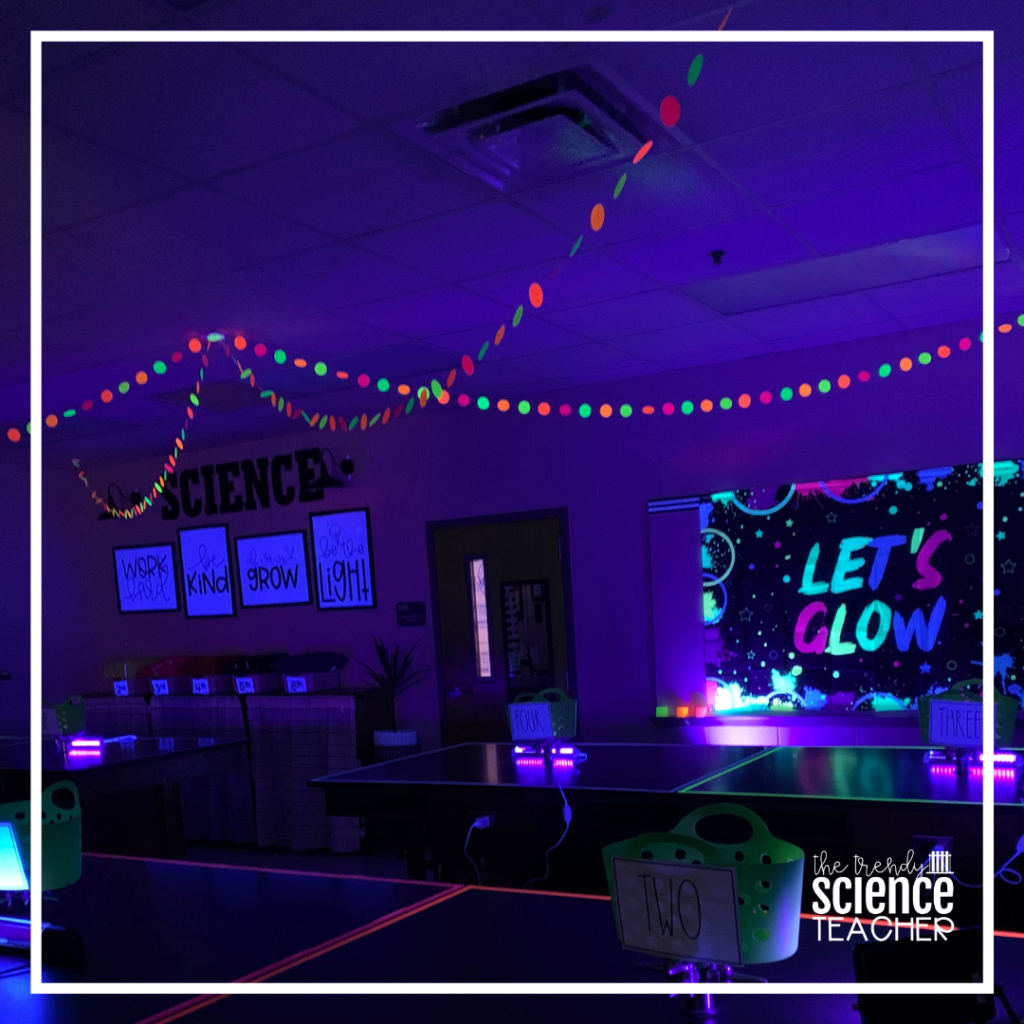 This neon circle garland was a new addition this year for my GLOW DAY. I think it was just the right touch to take this classroom transformation to the next level.
Blacklight Activated Tape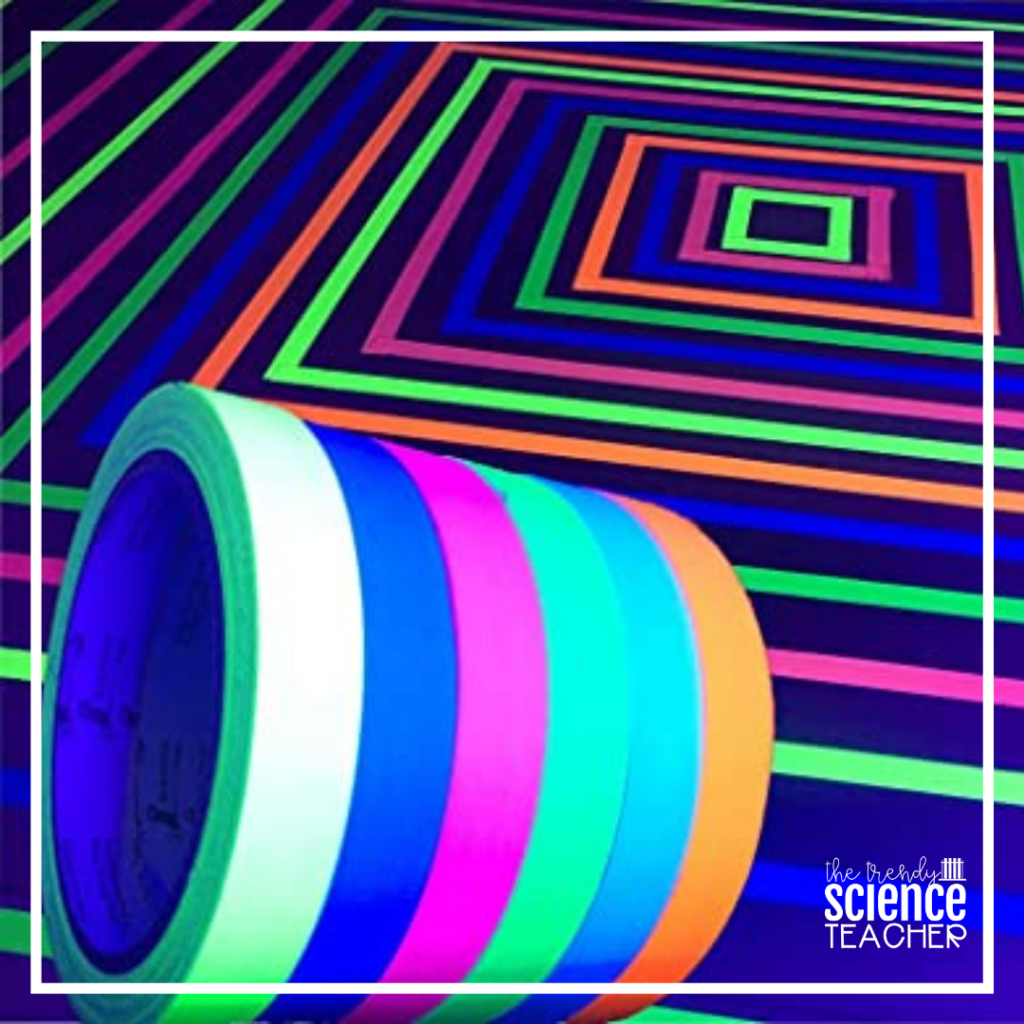 I stumbled across this blacklight activated tape when I was searching Amazon for GLOW DAY supplies. I used it to outline my black lab stations and I couldn't be more pleased with how it turned out.
Neon Party Hats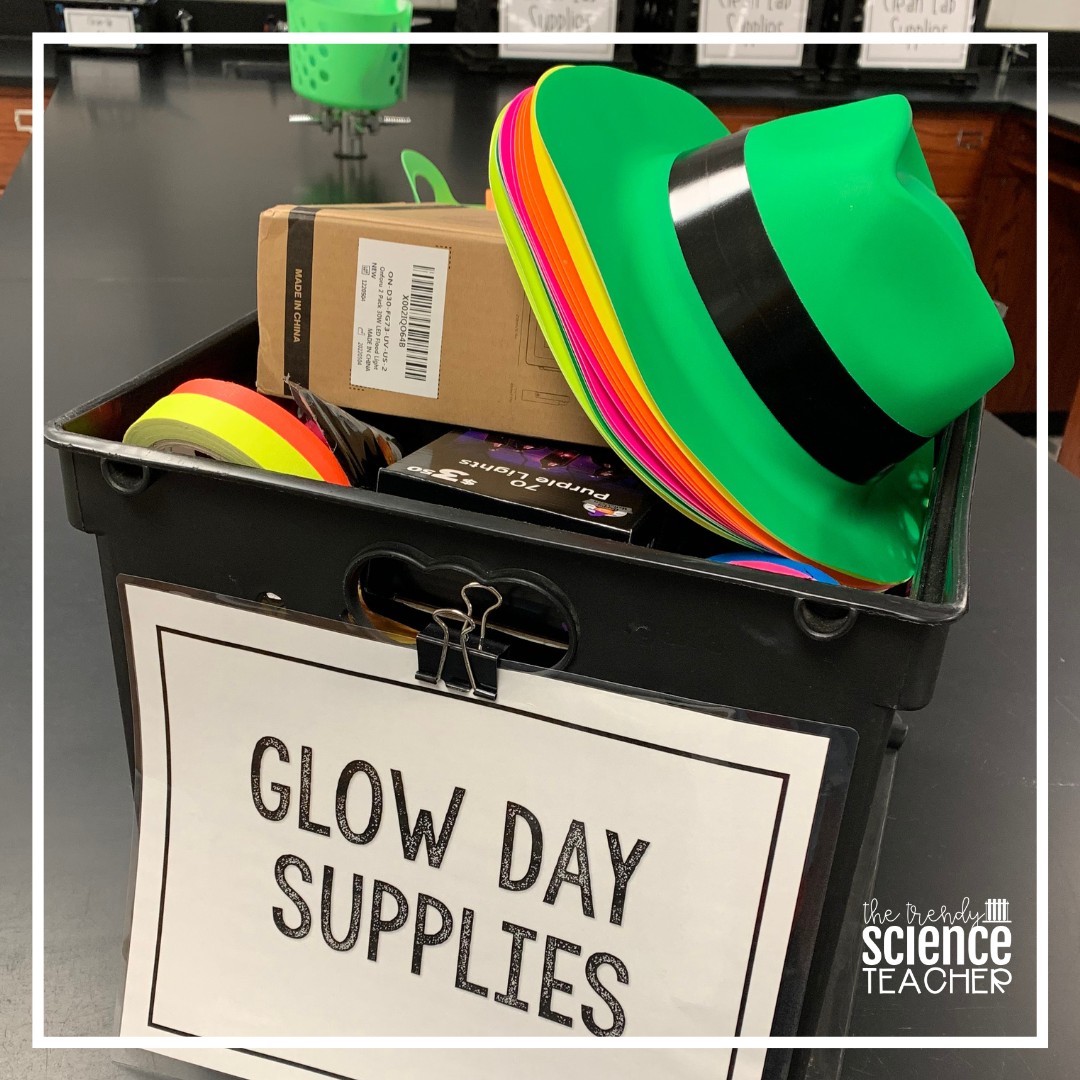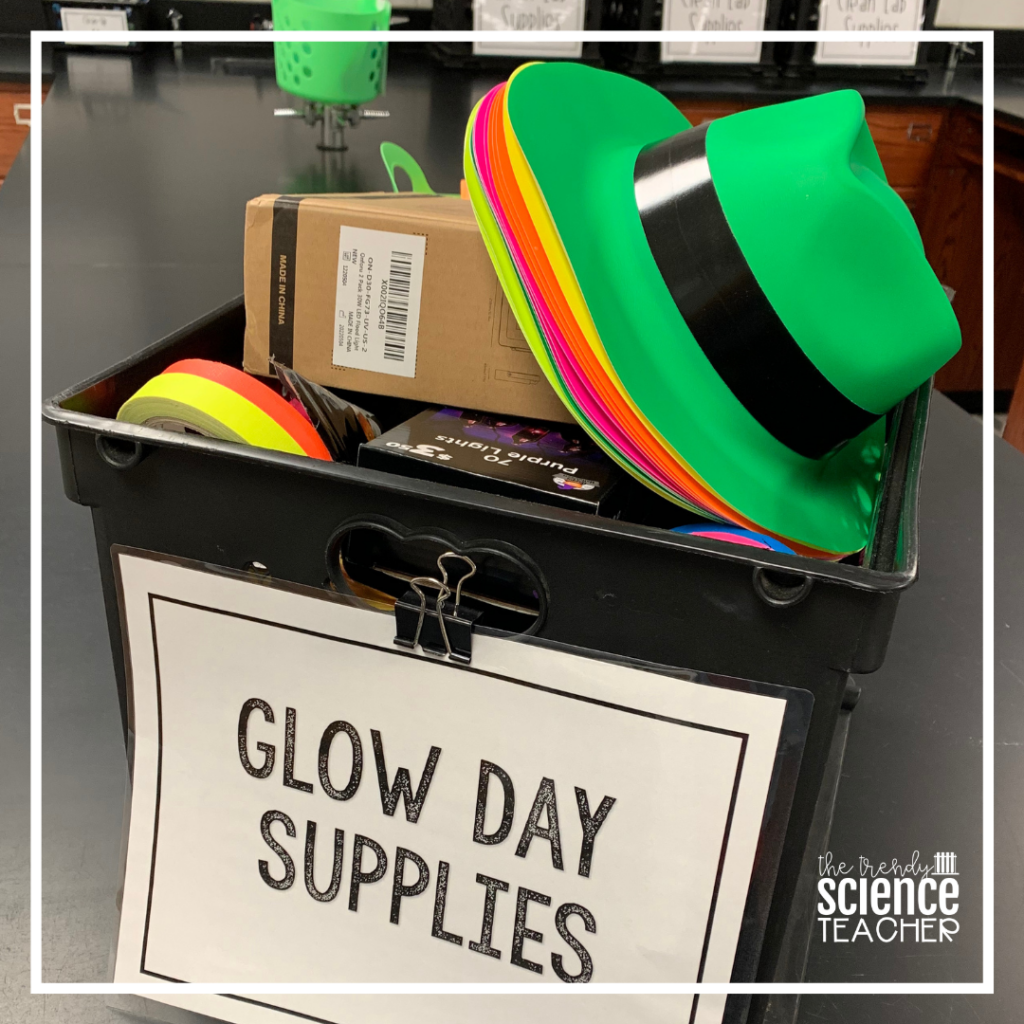 These neon party hats are a little over the top, but my students LOVED them! I only purchased one pack because I thought my high school students wouldn't be impressed with them. Boy…was I wrong! They were fighting over them, which is why I will be ordering more before next year.
Fluorescent Paint
I have a few windows in my classroom that I have to cover so that I can completely black-out my classroom. I place bulletin board paper over the windows, but to add a little "neon" touch, I spray paint them with this fluorescent paint.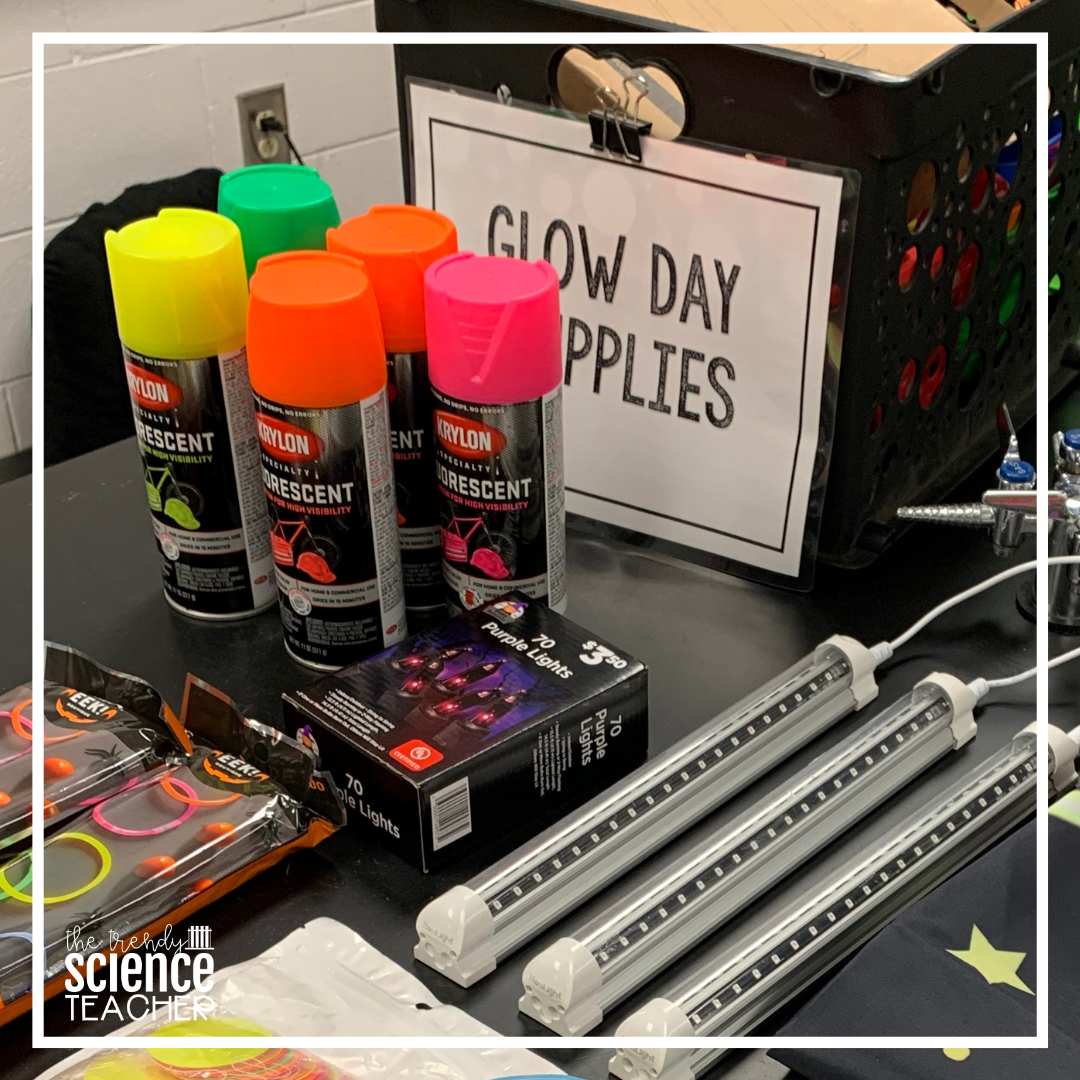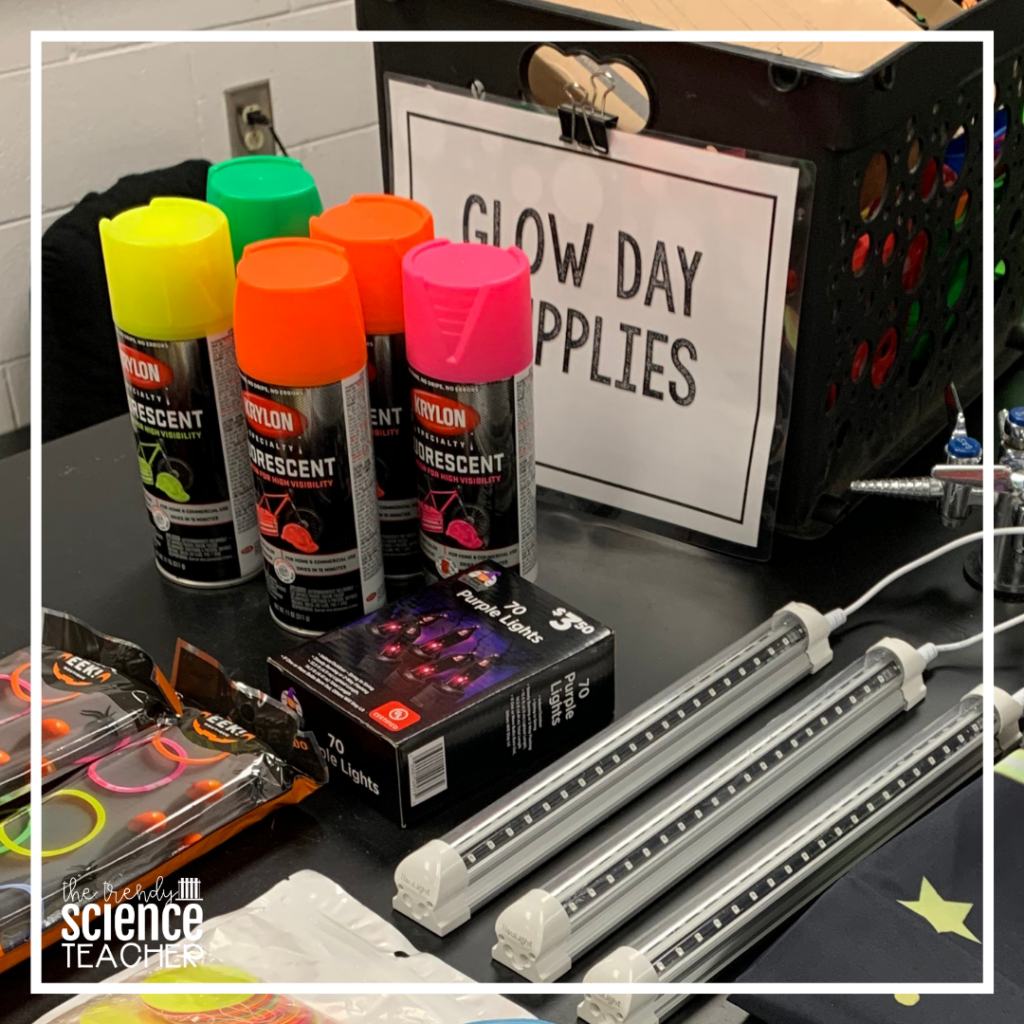 The Prep
I start by ensuring that my classroom is completely dark when I turn off the lights. I cover windows with bulletin board paper and turn off any devices (computer, signs, lamps, etc.) that might give off unwanted light.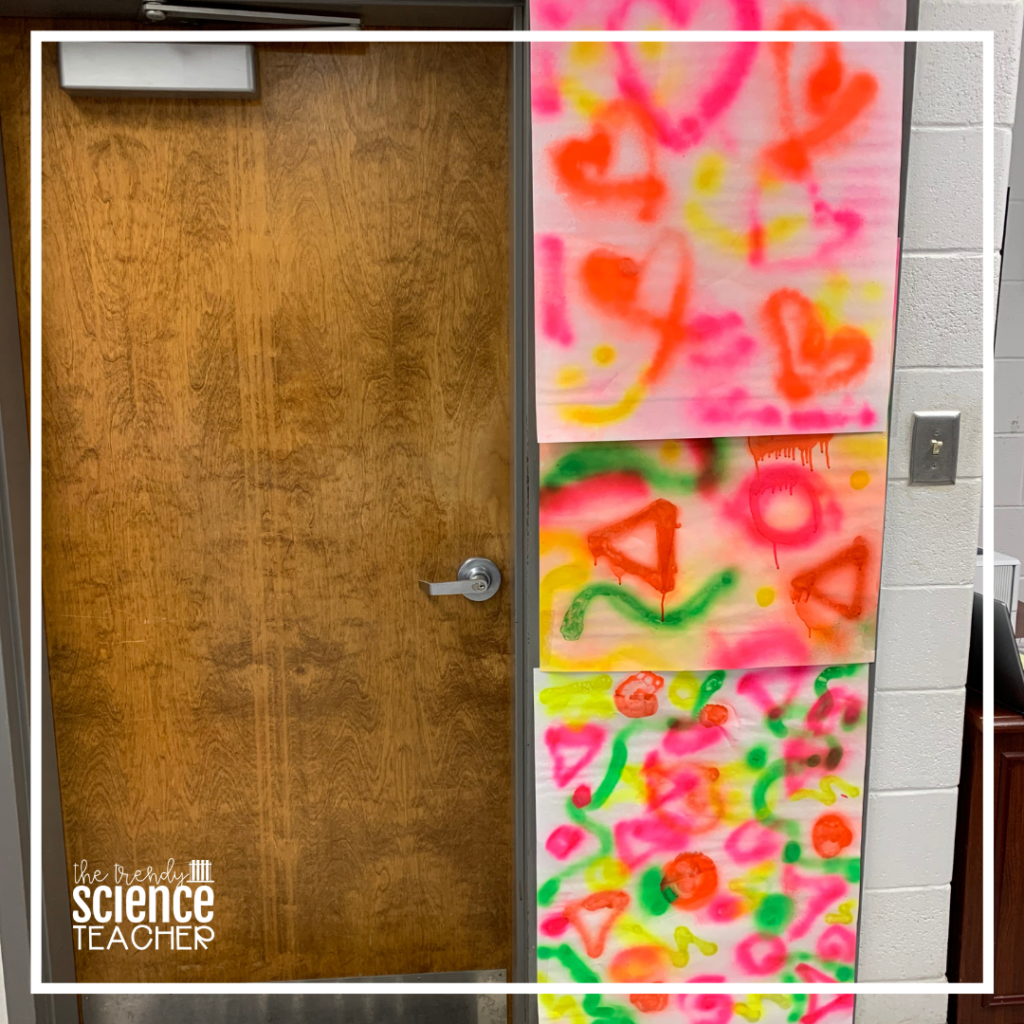 Once the room is completely dark, I place my blacklights around the room. Since my students complete their GLOW DAY activity at my lab area, I place a blacklight at each lab station.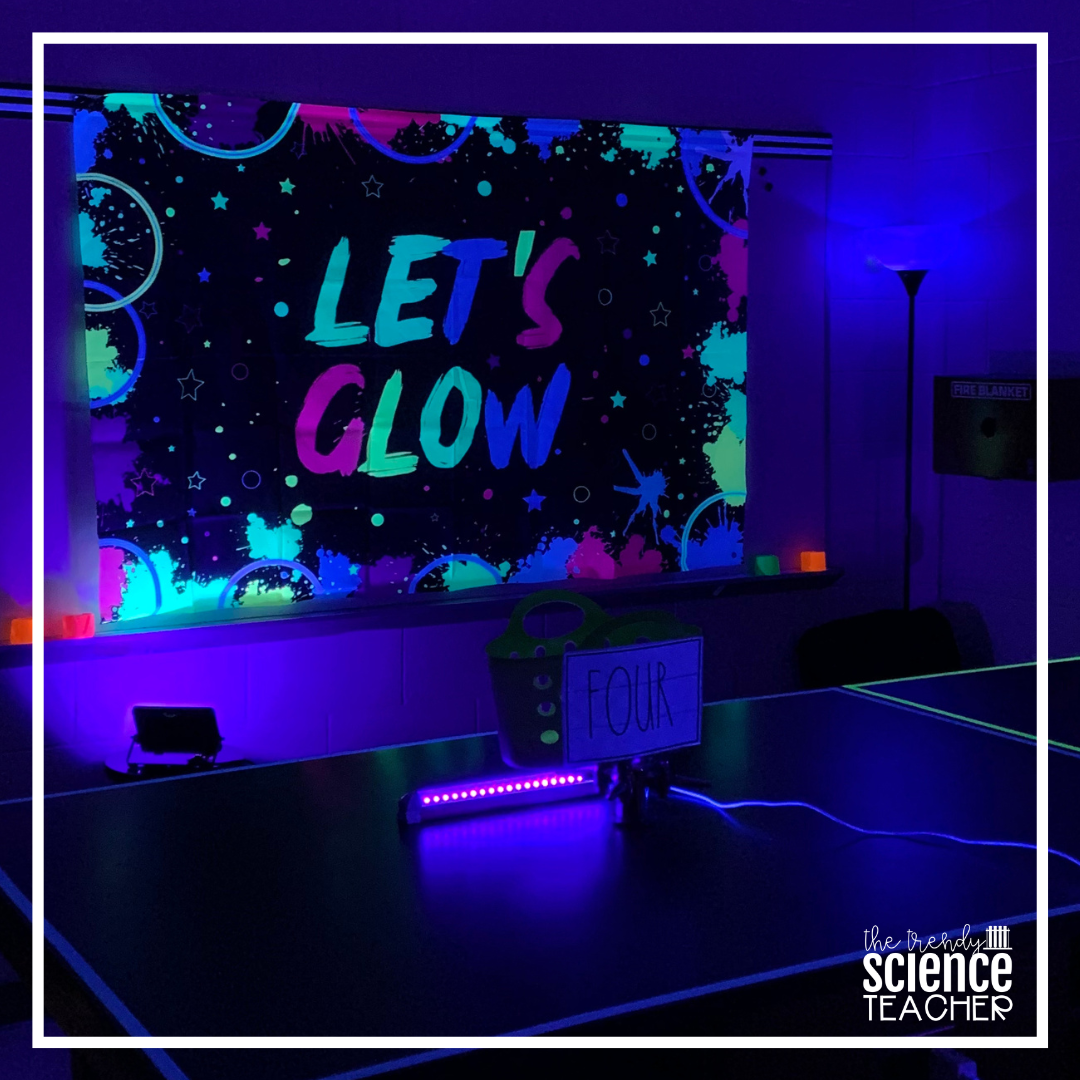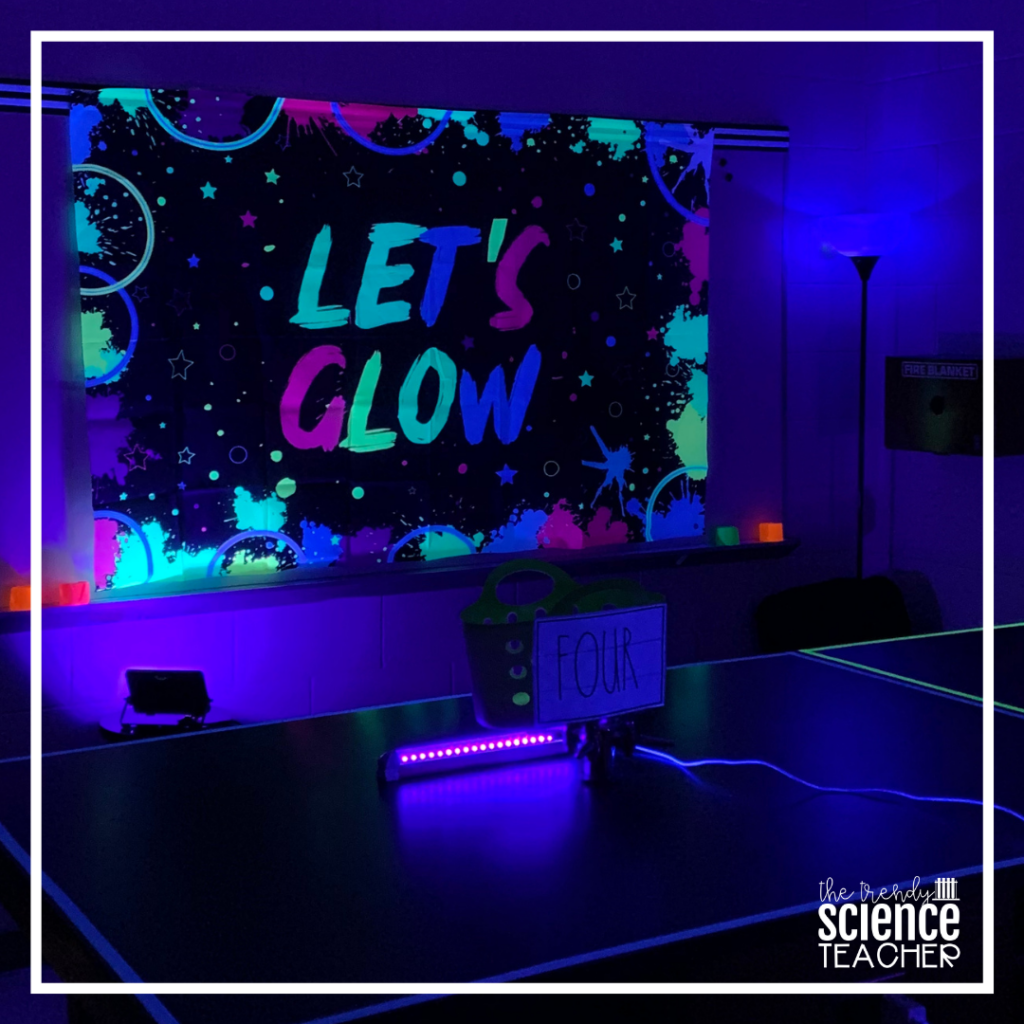 Now…it's time to decorate! I hung my "Let's Glow" banner, neon circle garland, and taped off my lab stations with the blacklight activated tape.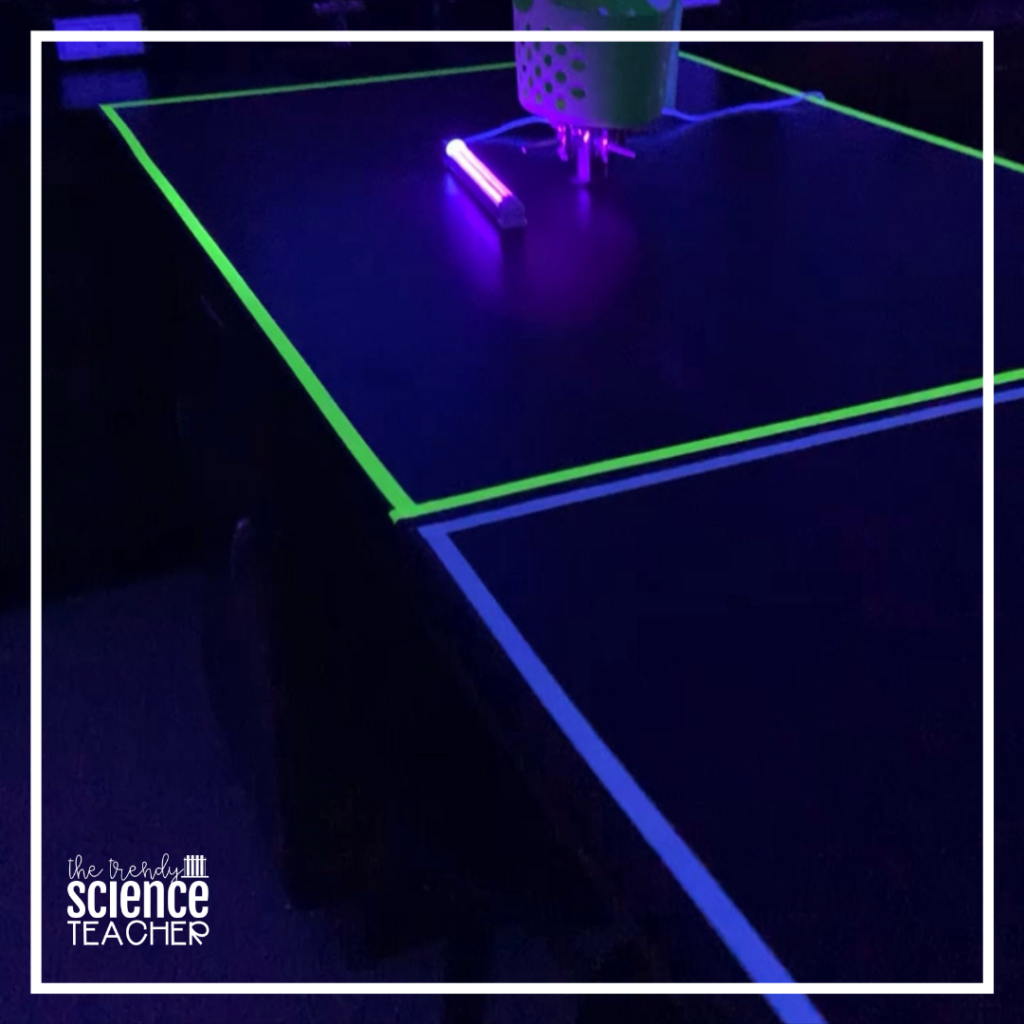 Next, I prepped my activity for each of my classes by printing the activity on the neon Astrobright paper. My Biology students completed this Cells Escape Room activity and my Forensics classes completed this Unsolved Mysteries Research activity.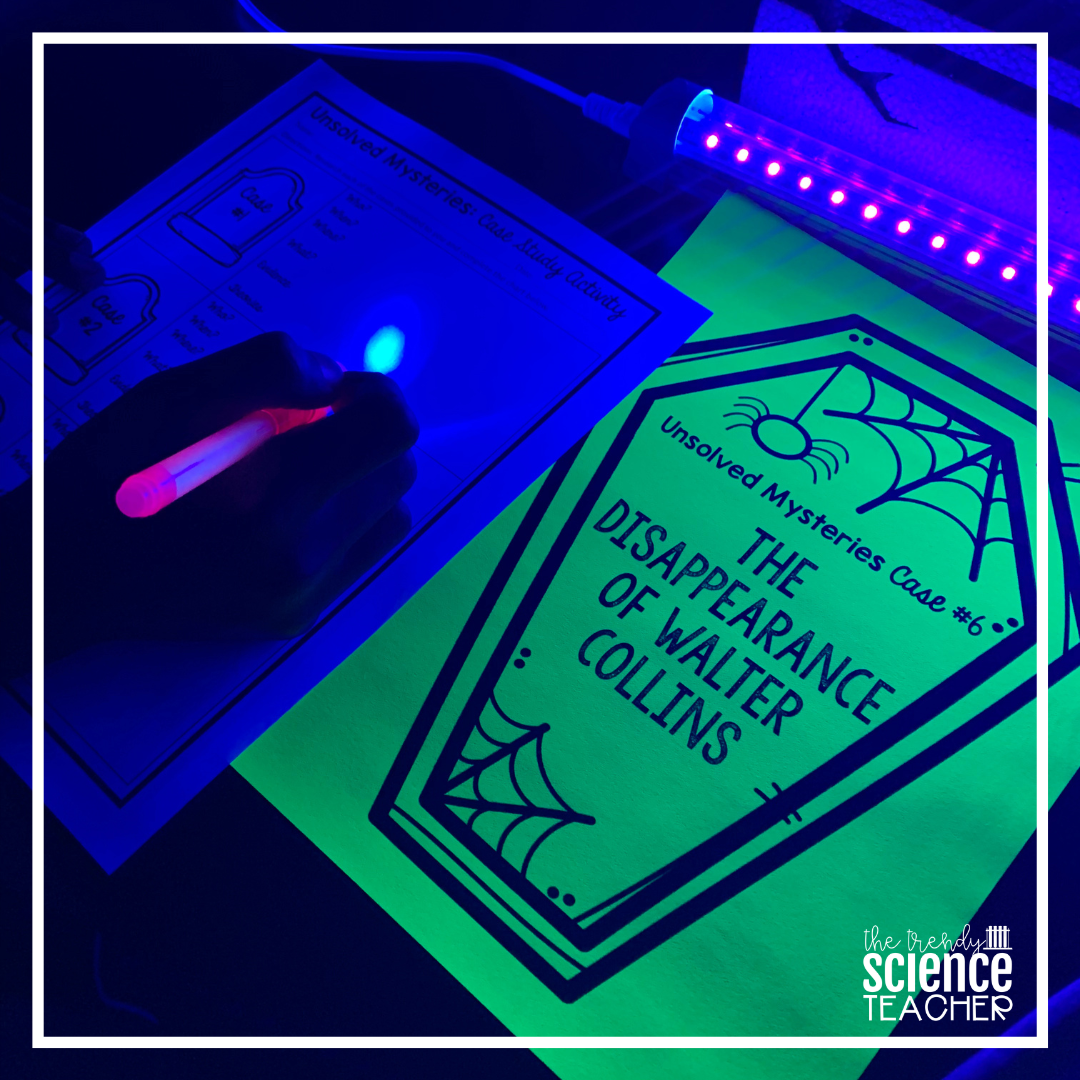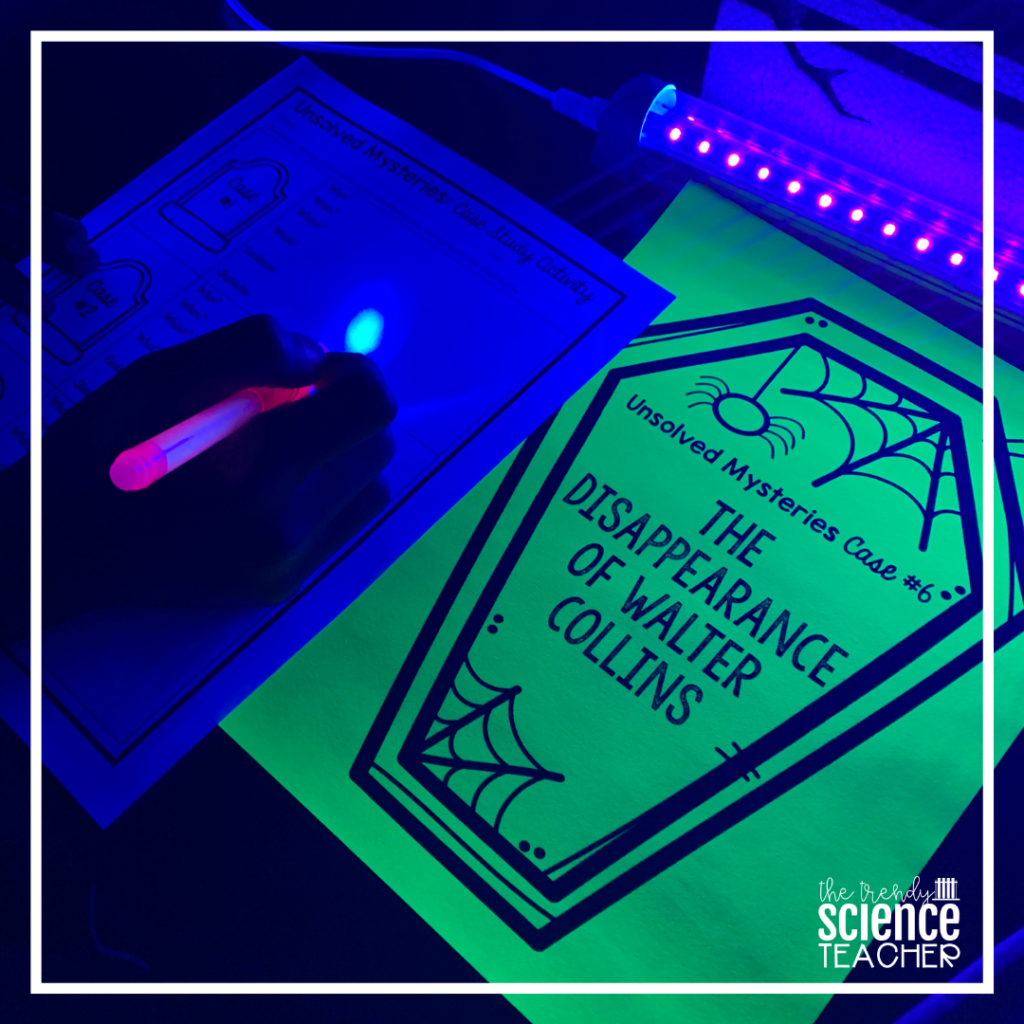 The Reveal
On the day of the classroom transformation, I have my students line up outside my classroom. Before they enter, I give them instructions for their assignment. Each student receives a glow bracelet after they understand their task. Then, I let the students enter the room, set their bookbags on their desks, and enter the back lab area. I love to see their expressions as they entire the classroom!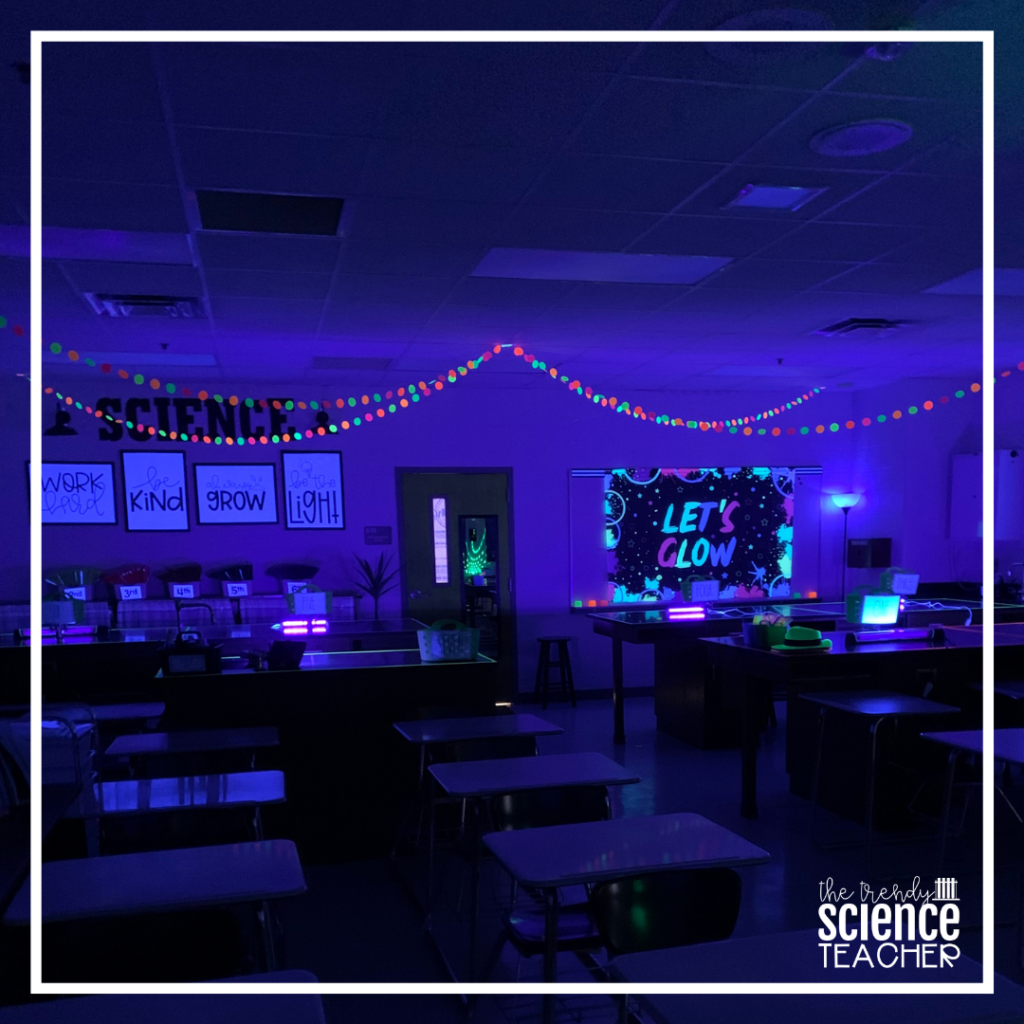 The Activity
Although this classroom transformation is fun and different, it's important that learning is still the objective. GLOW DAY is designed to enhance an activity or worksheet. In the past, I have hosted GLOW DAY right before a test/exam and had students complete a study guide. Last year, my students completed review task cards. This year, my Biology students will be reviewing cells with this Cells Escape Room, while my Forensics students complete this Unsolved Mysteries Research activity.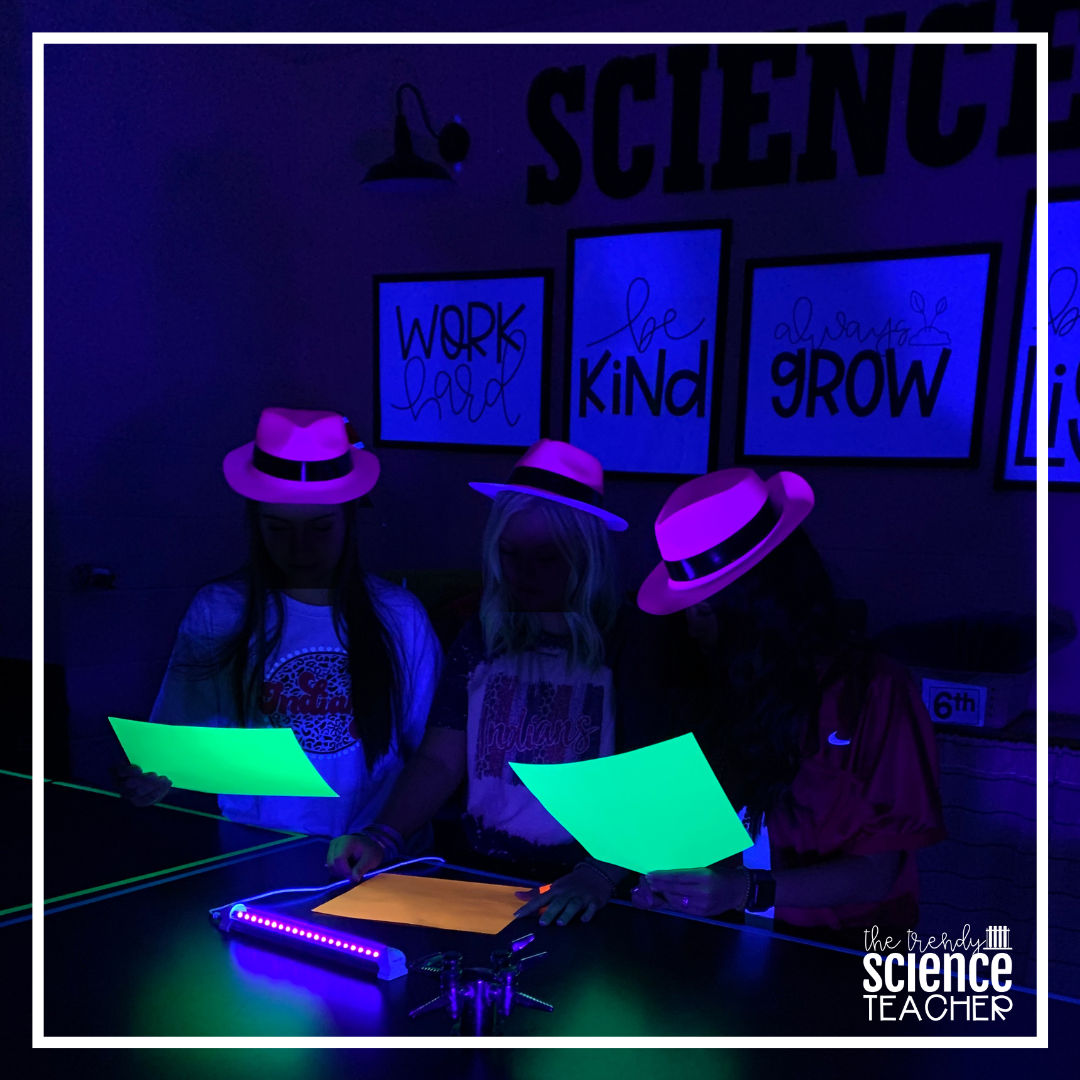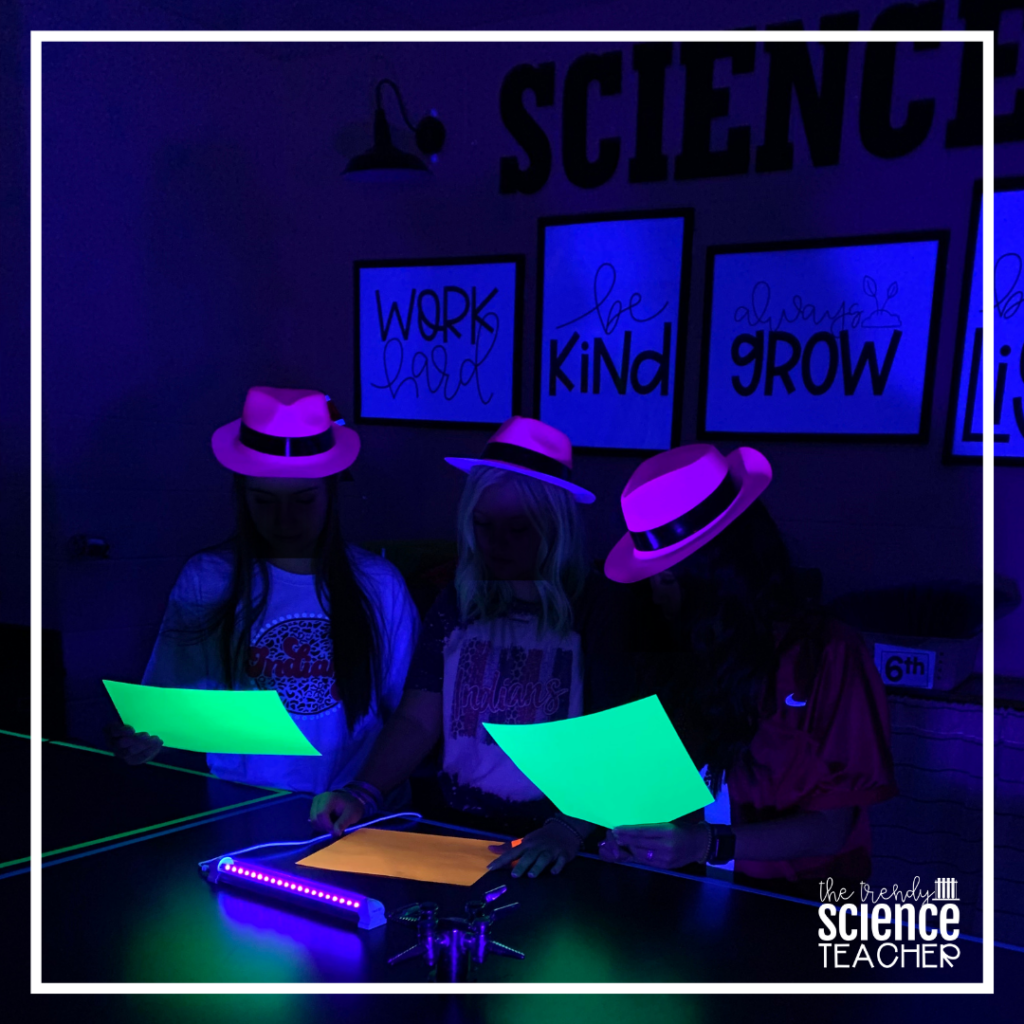 And that's How to host a GLOW DAY in your classroom!
So what are you waiting for? Get glowing! Grab a few supplies and create an epic classroom transformation that your students will be talking about for days!
Until next time, happy teaching!