It's the end of the school year and we are hanging by a thread over here in room 516! I'm tired, my students are tired, and to be honest….I have been looking for activities that will keep my seniors grounded while we finish out our last few weeks. This week, I assigned my Forensics students this CRIME SCENE EVIDENCE BOARD project. It was easy, didn't require a lot of prep on my end, and held my seniors' attention surprisingly well! If you are looking for an end-of-the-year activity, then look no further! Have your students create a crime scene evidence board. It's the perfect no-fuss project for Forensics.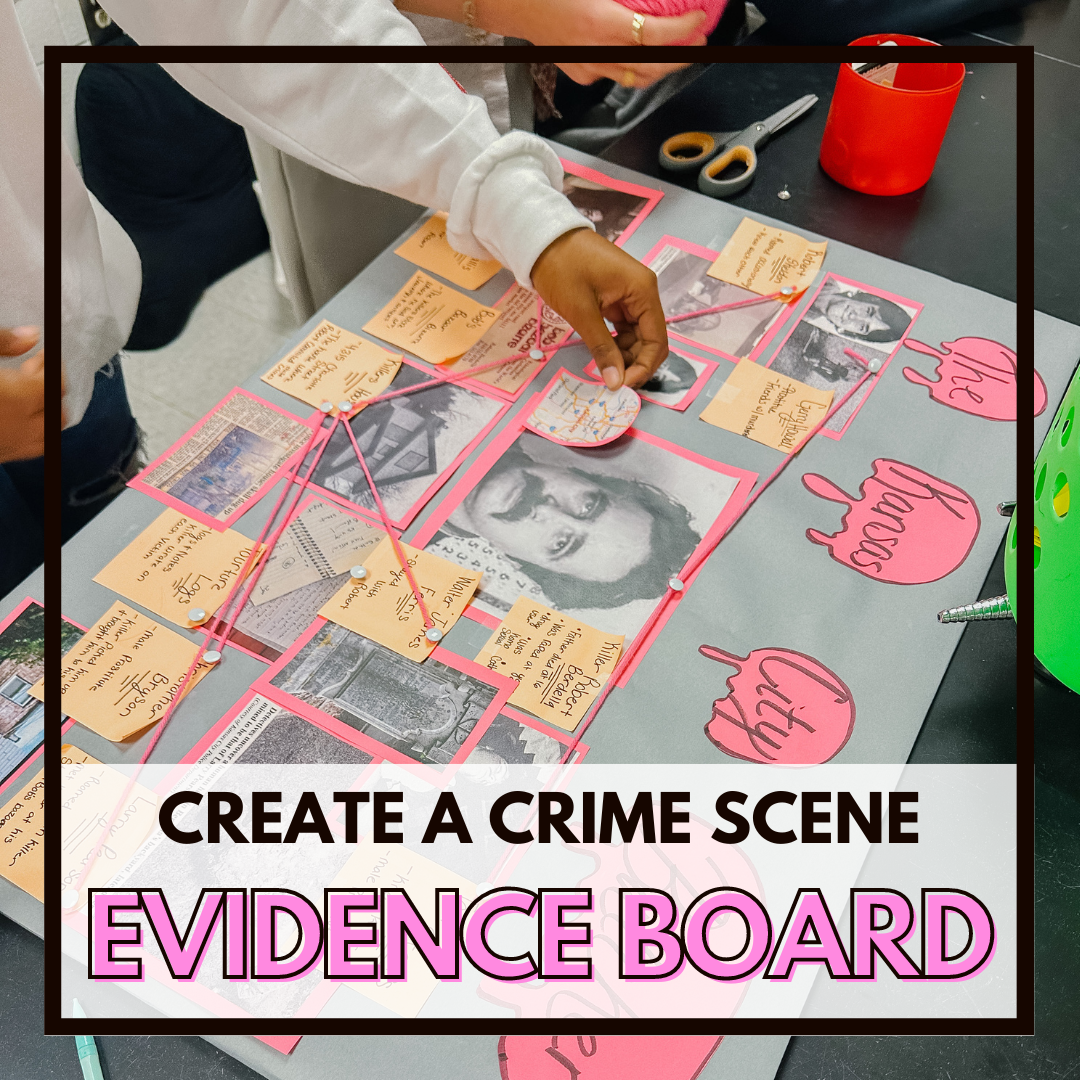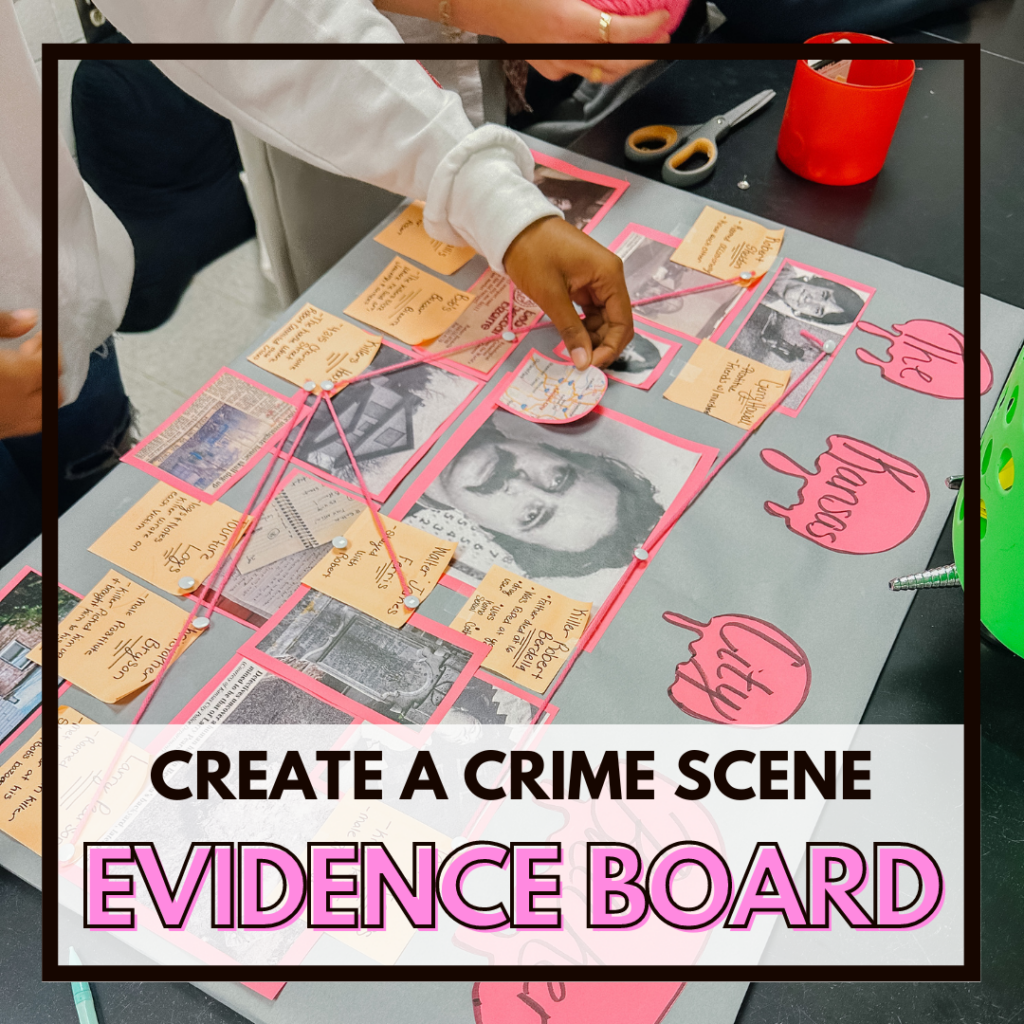 Project Overview
For this project, my students dived into a gripping case (of their choice) and showcased their research skills in a cool, visual way. Armed with just a foam board, some yarn, index cards, post-it notes, and push pins, they created some pretty cool crime boards.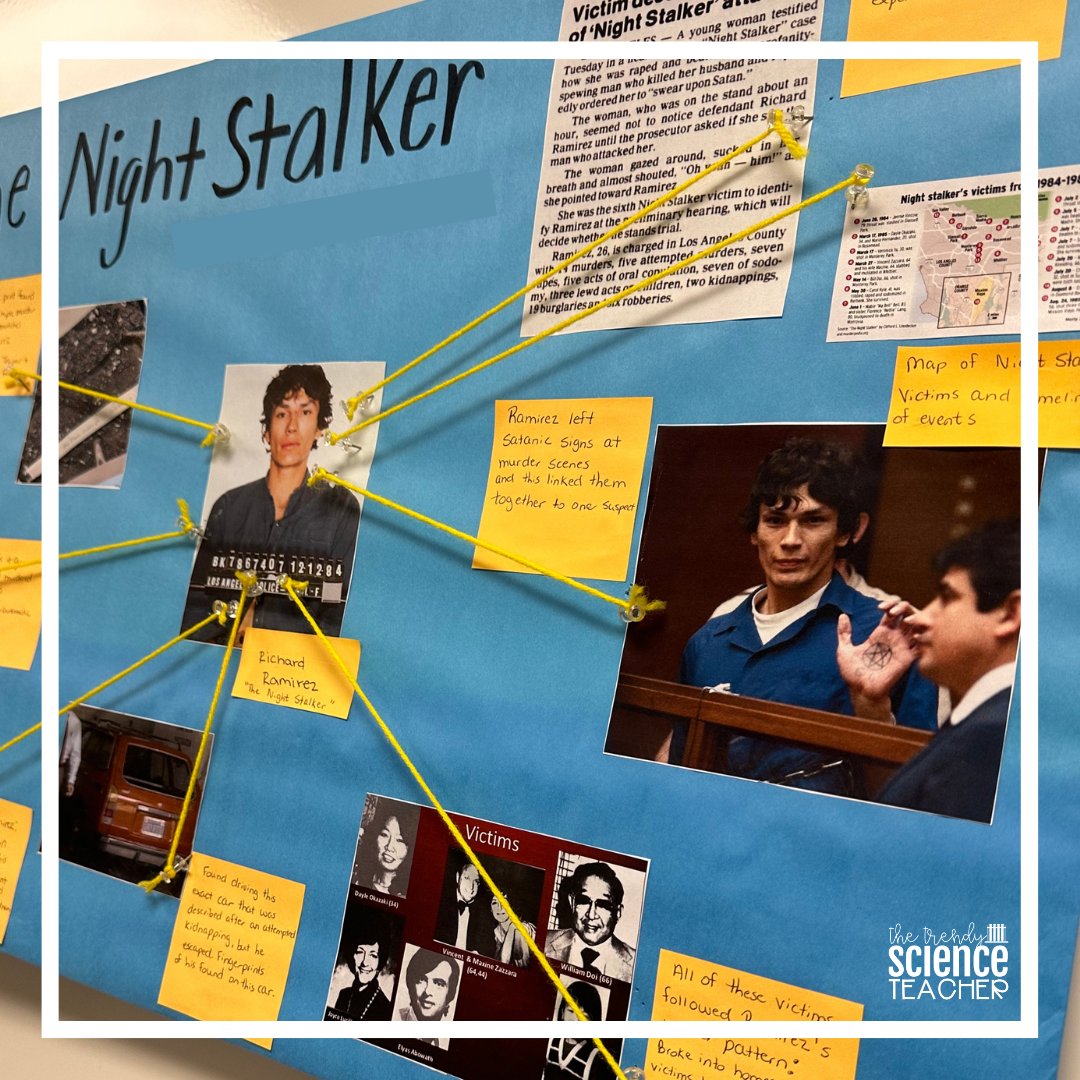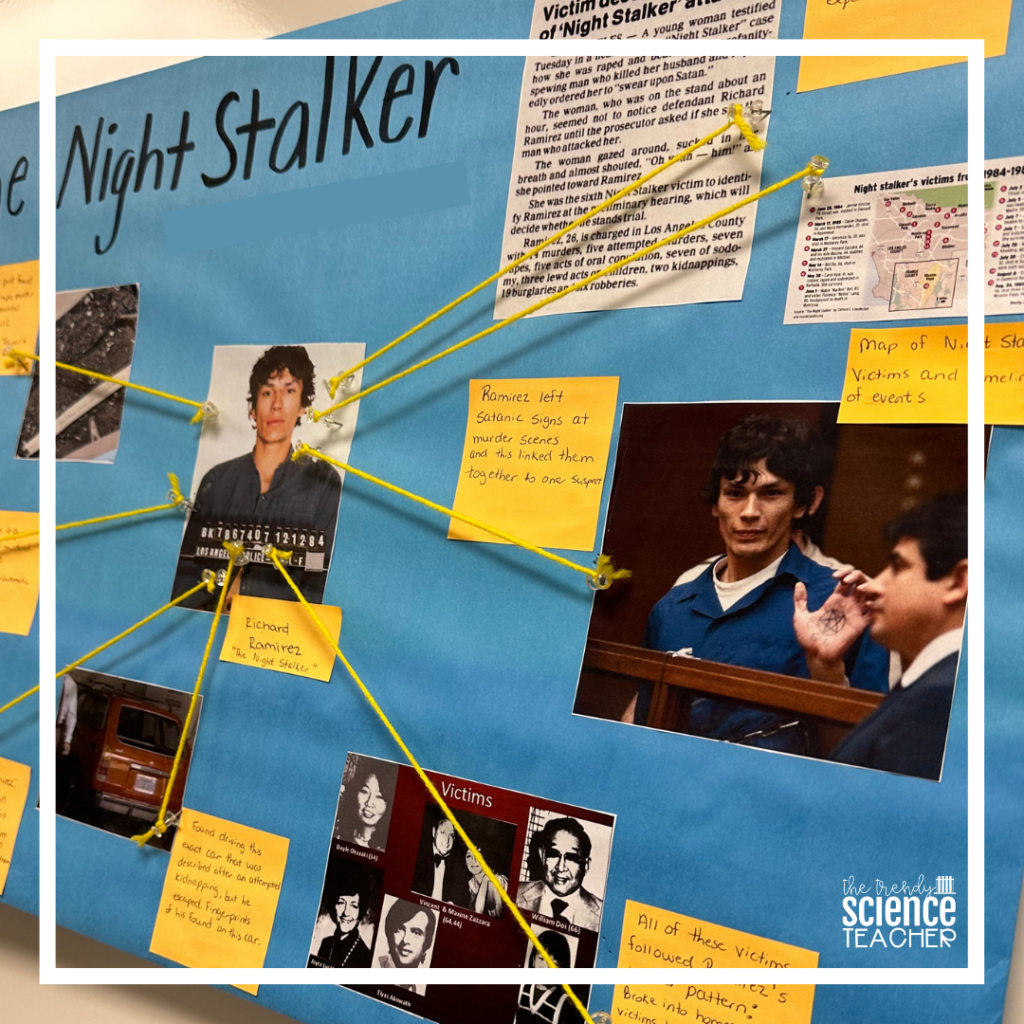 For this particular activity, I had my students work in groups of 3-4. The entire project took my year-long classes (55 minutes) 3 days and my semester class (90 minutes) two days. I provided the basic supplies (foam board, post-it notes, index cards, yarn, and push pins), but some students chose to bring in additional supplies.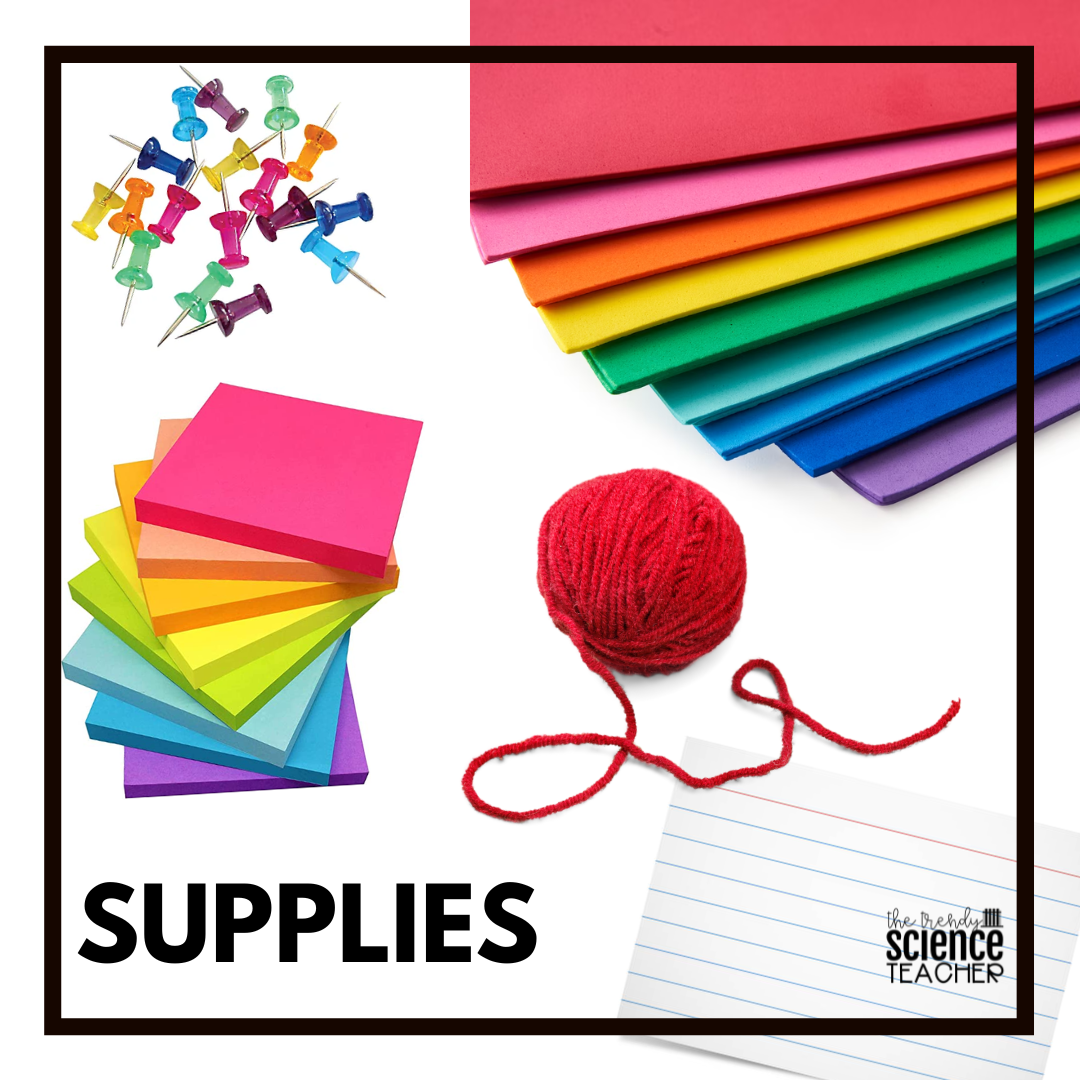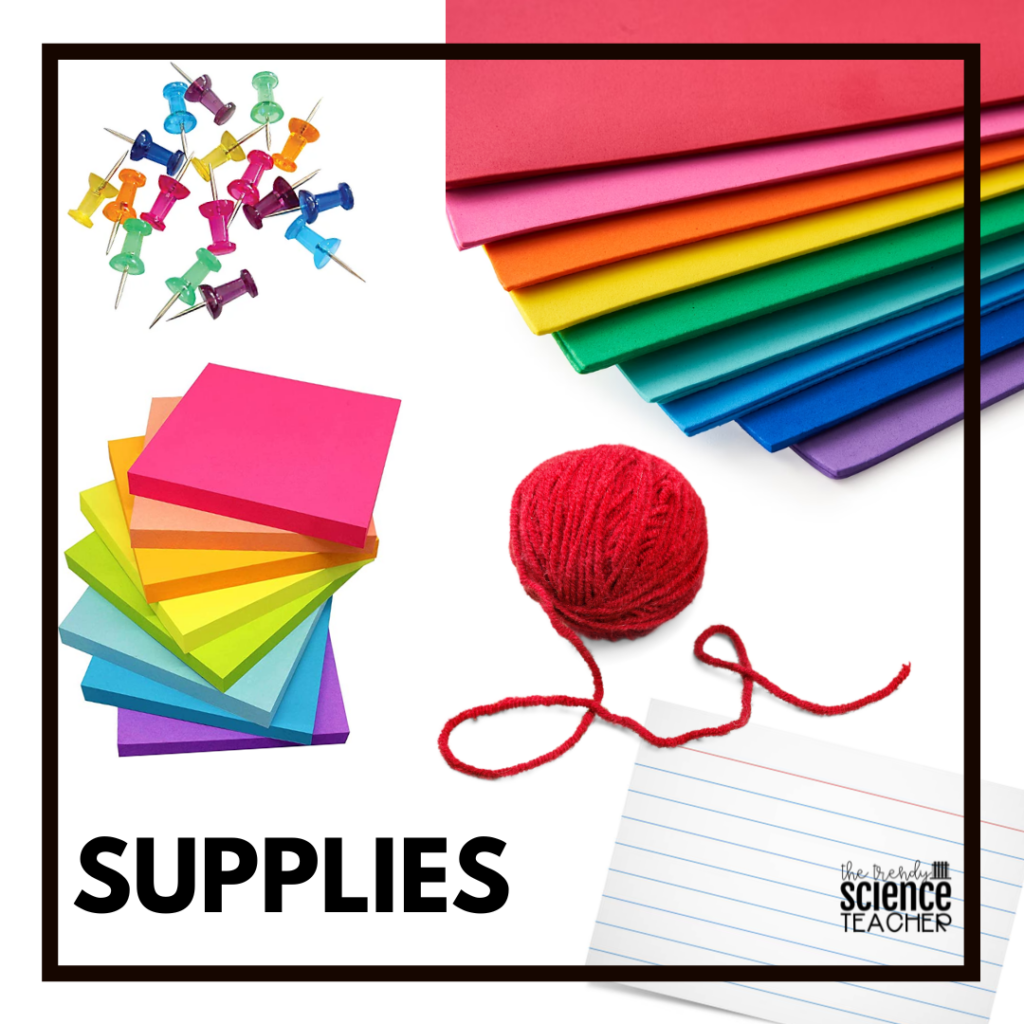 I allowed my students to choose their own case, use their imaginations, but they had to ensure that their project met the following guidelines:
A title (What case have you researched?)
Pictures of suspects or persons of interest
Ideas and connections linked by yarn/string
Evidence from the case
Scenes/locations/maps
Crime scene photos
Important information
Dates/timelines
Names (labeled by pics)
Step 1: Gaining Inspiration
To start, I introduced the Crime Scene Evidence Board Project and provided them with a student guide. This guide included instructions, a rubric, and a planning guide that helped them make the best use of their time.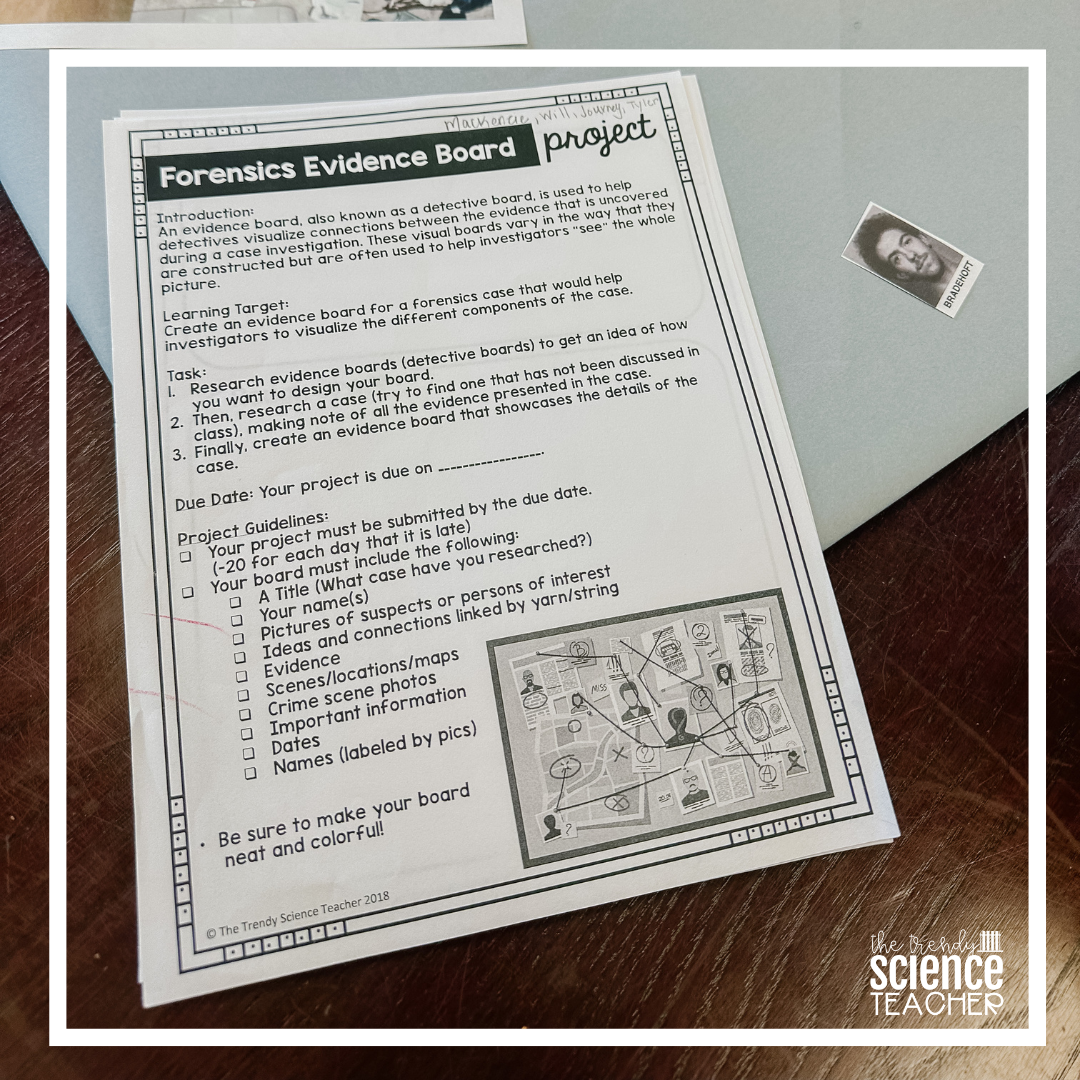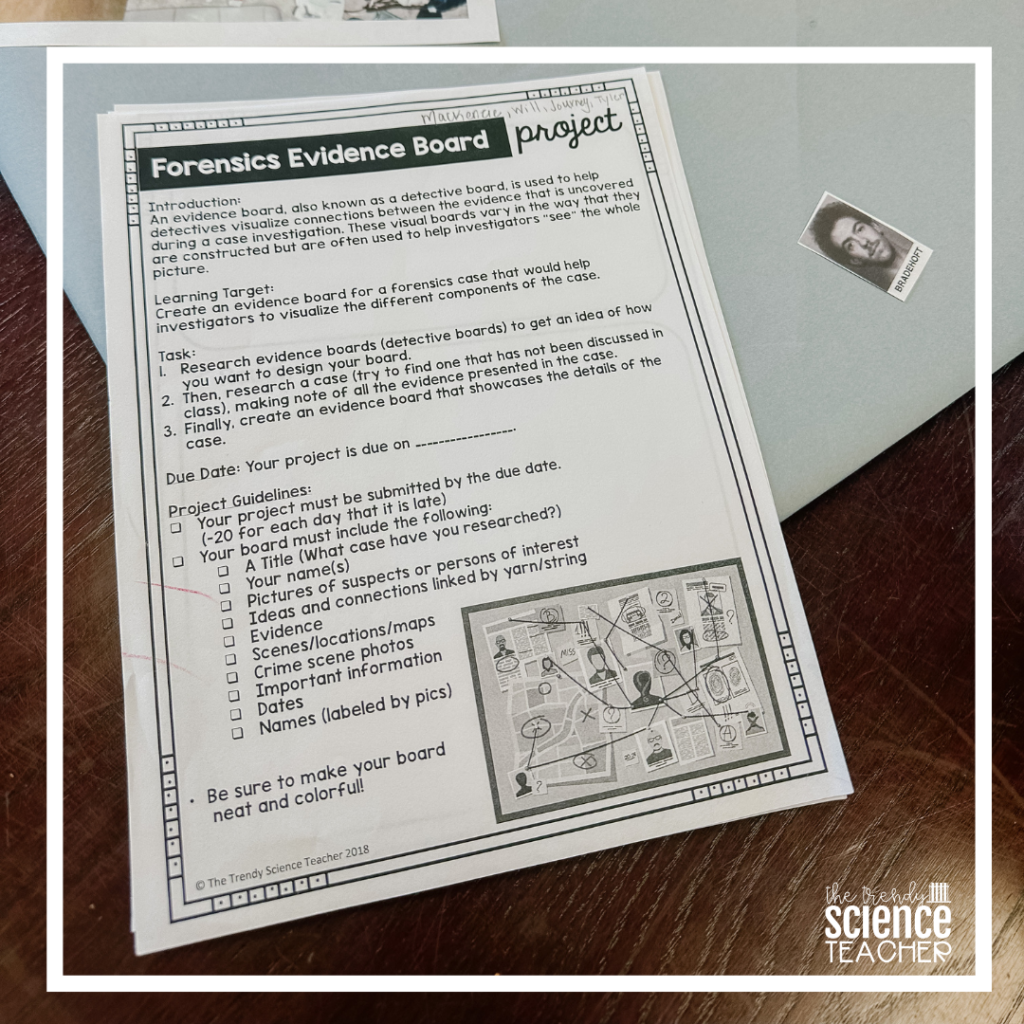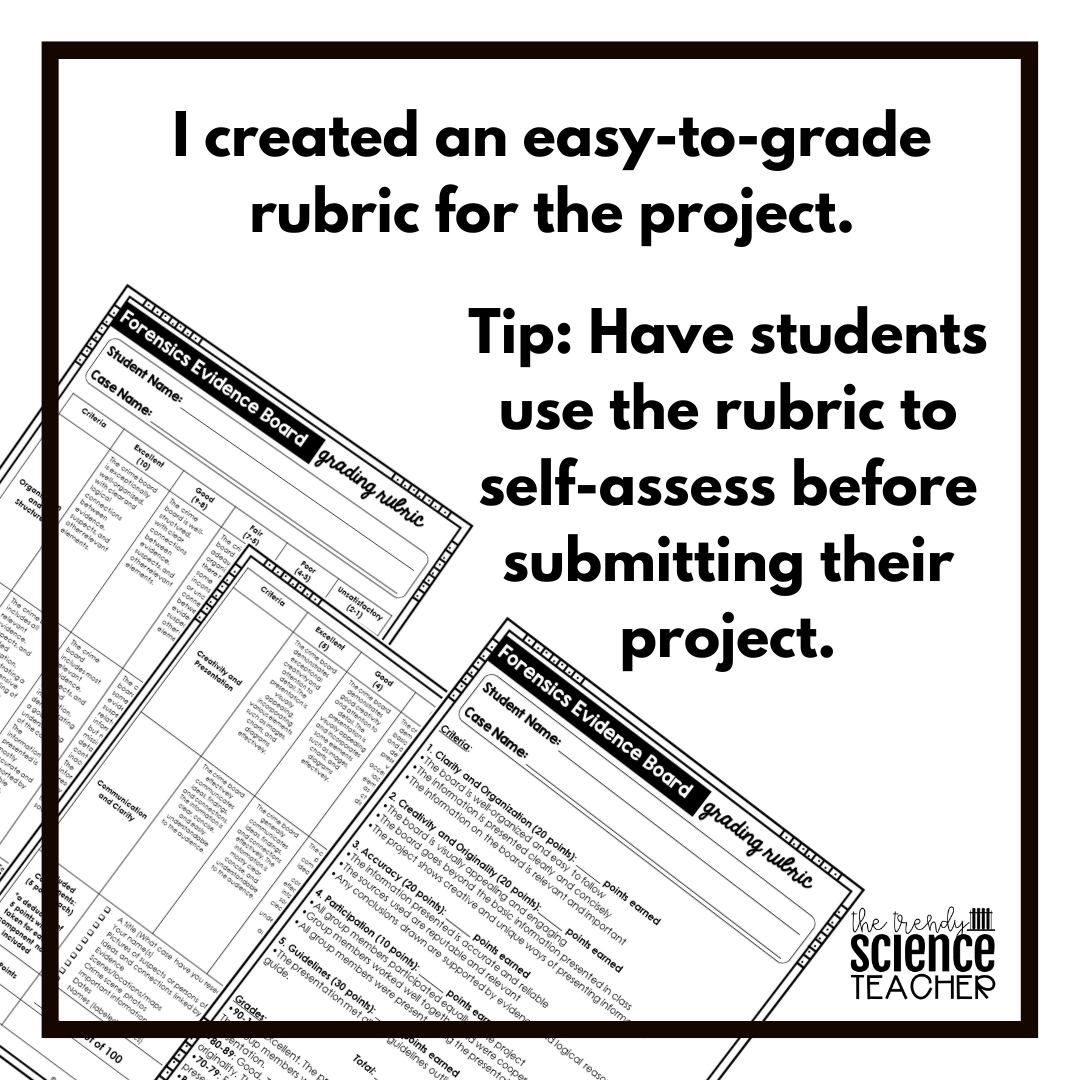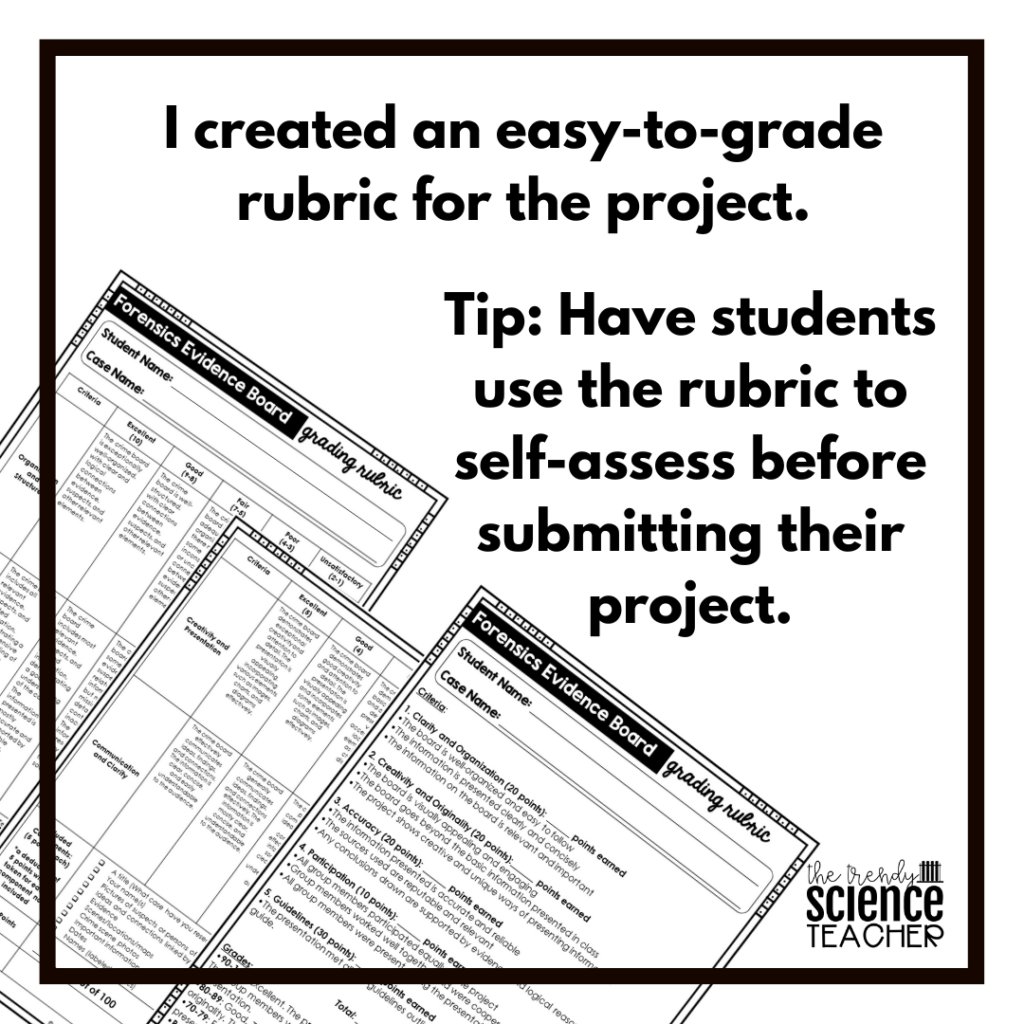 Once students were armed with their guidelines, I encouraged them to gain inspiration from the good ole web! Students searched crime boards, evidence boards, and detective boards to get an idea of how their final product should look.
Step 2: Picking a Case
Next, students researched cases until they found one that interested them. I did have some students that couldn't decide on a case, so I had this summary sheet ready for students to peruse.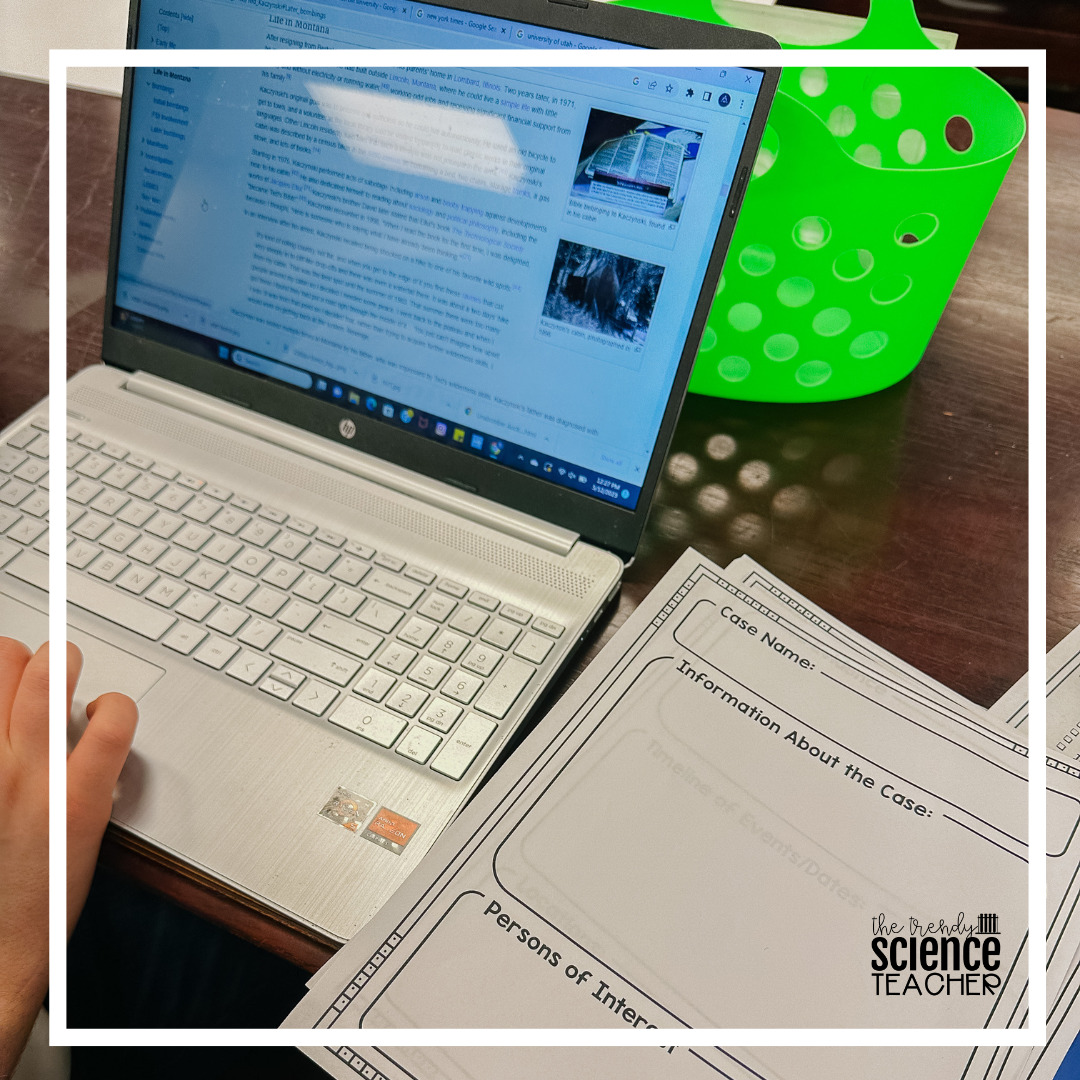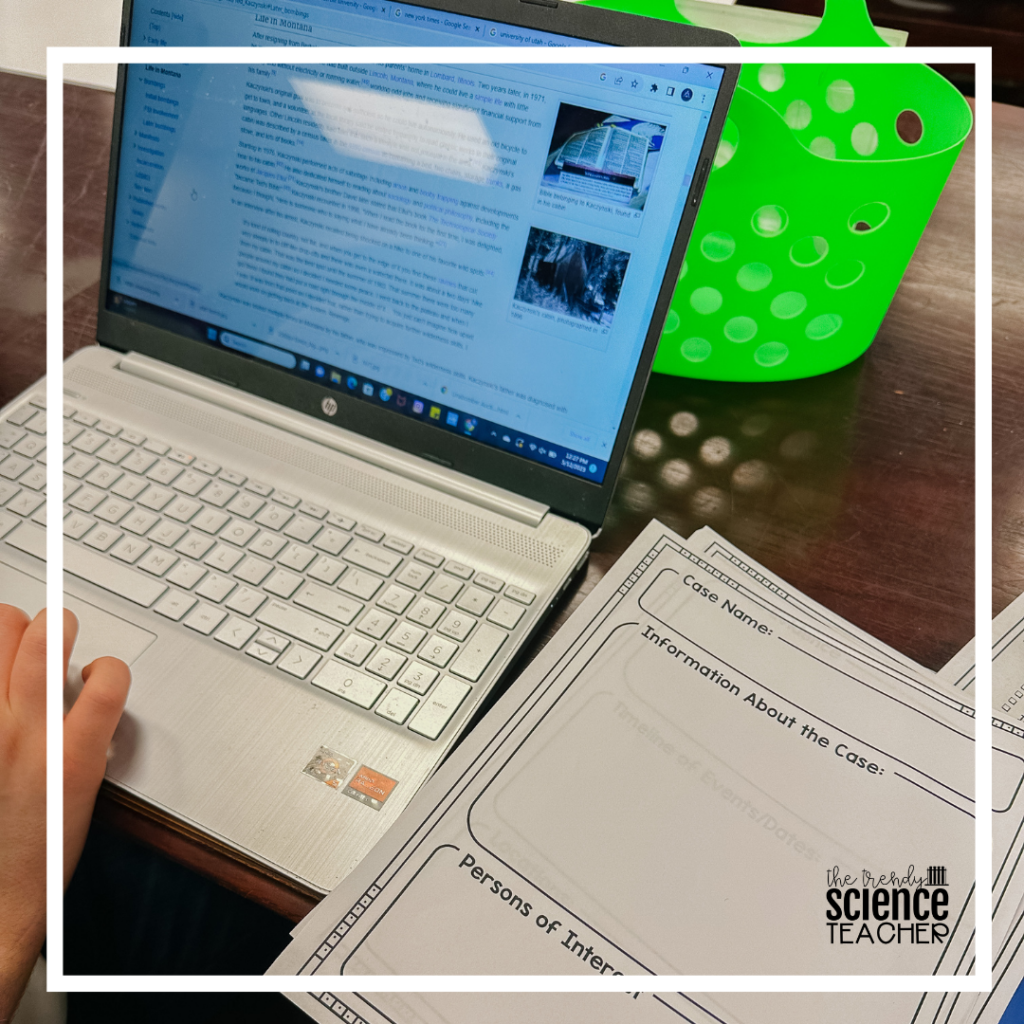 Step 3: Creating the Crime Board
After equipping my budding detectives (aka: tired seniors) with their essential tools, they were ready to assemble their detective boards. Students were encouraged to imagine themselves as detectives that are trying to make visual connections in an attempt to "see" the whole picture. I did have to keep reminding my students to refer back to their rubric to ensure that all of the criteria was met.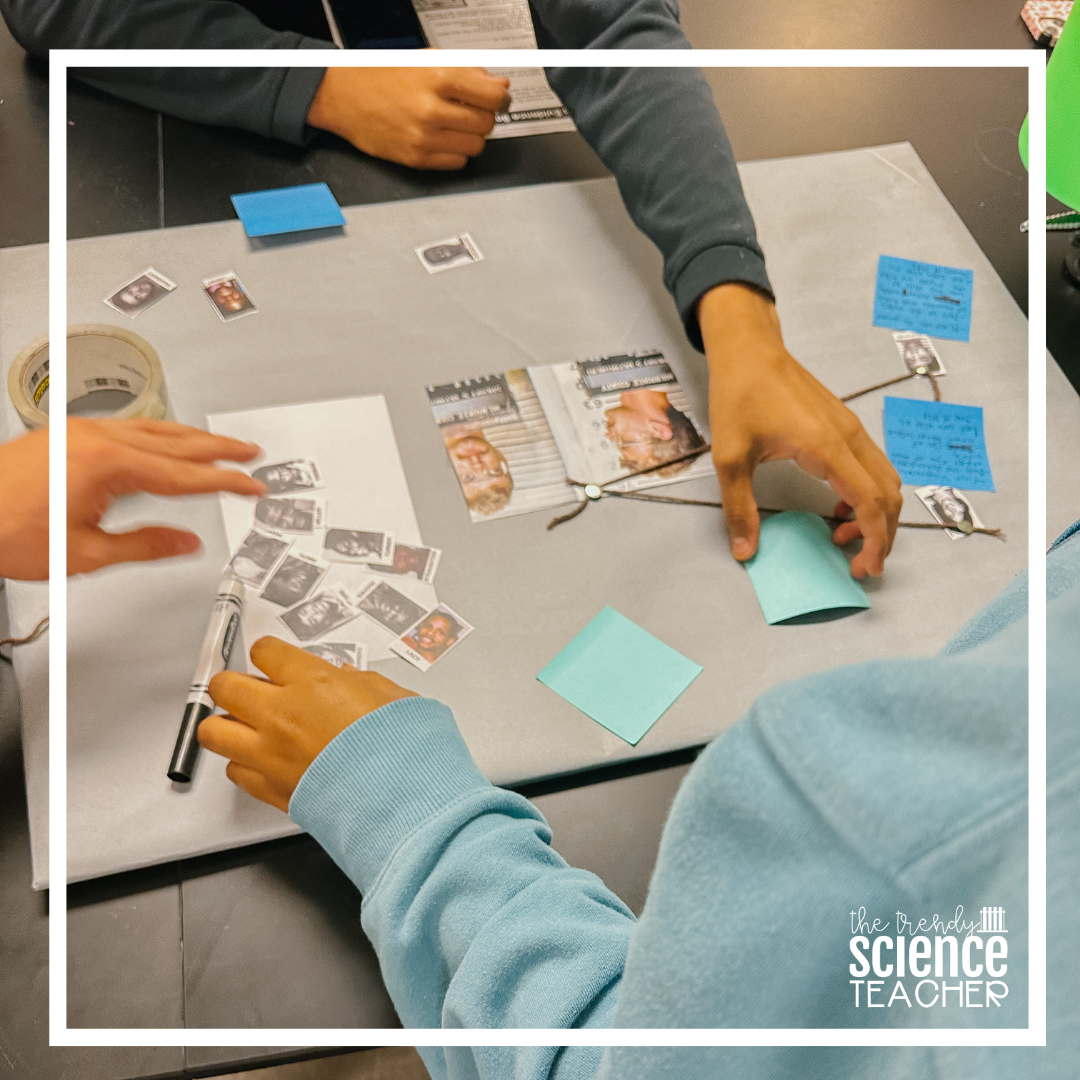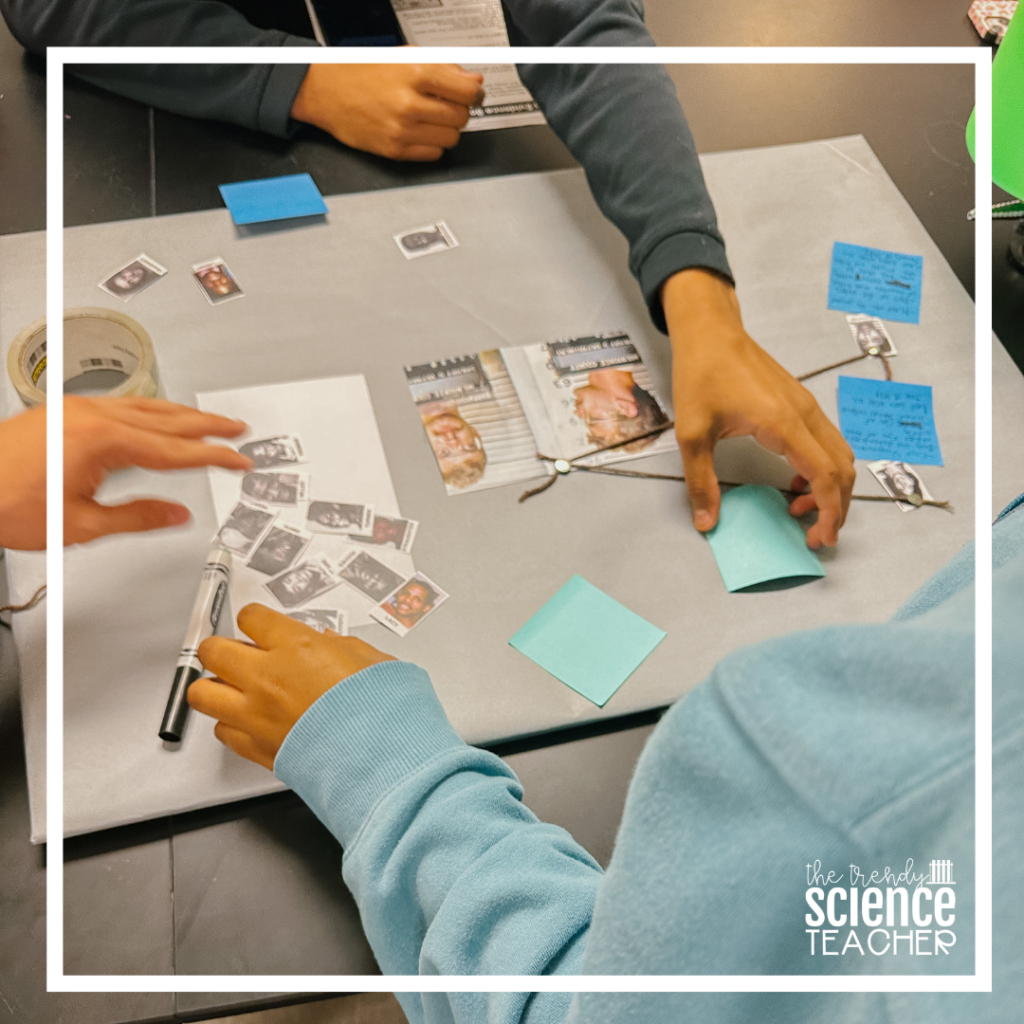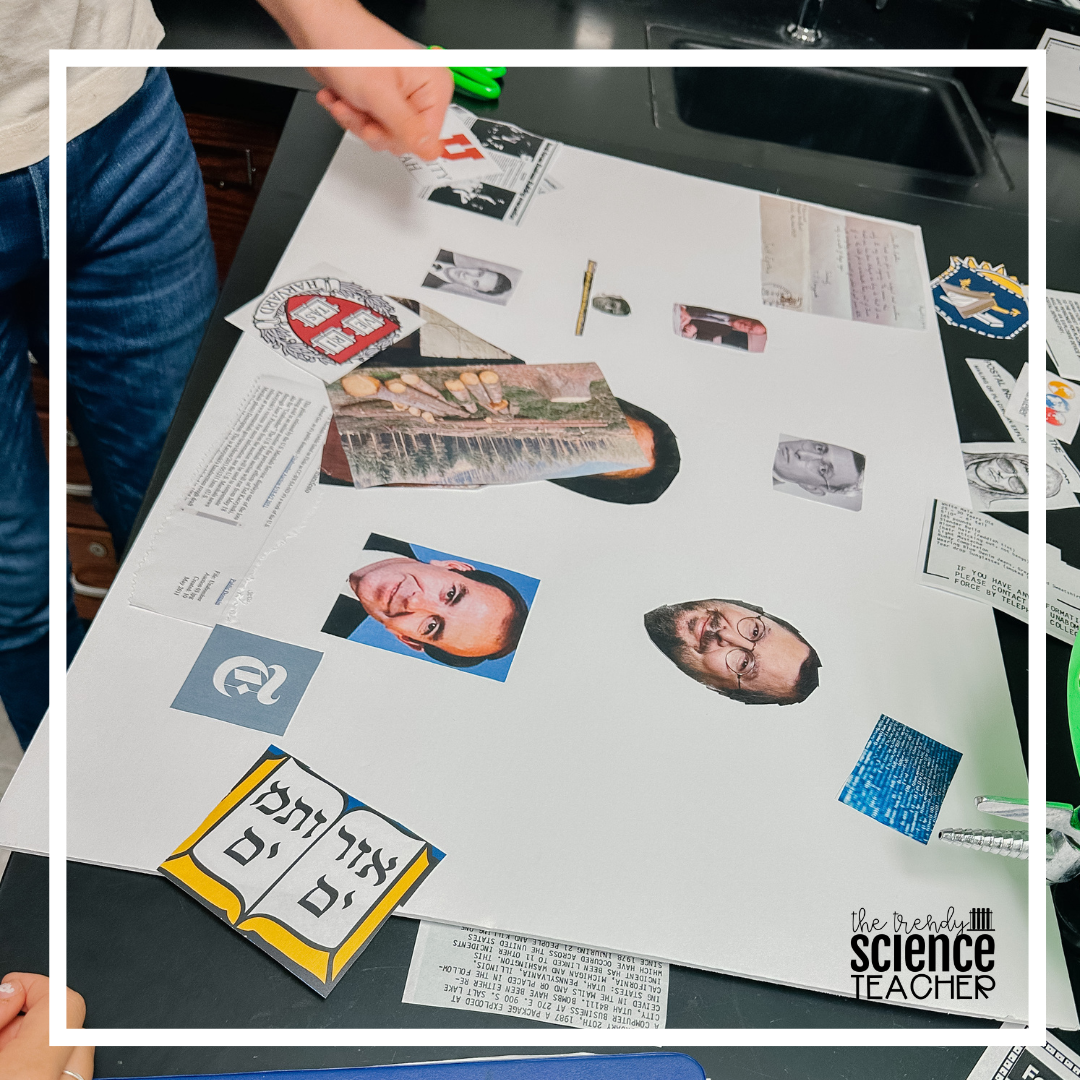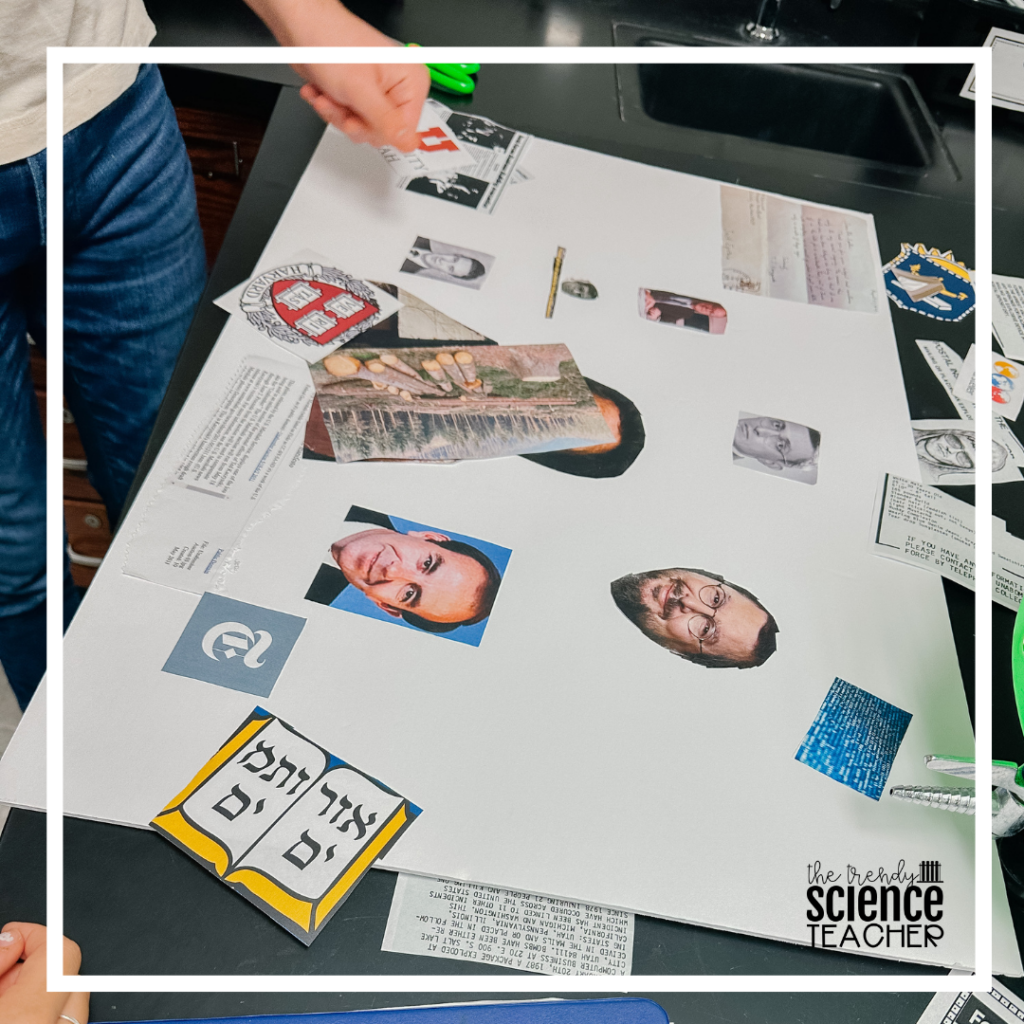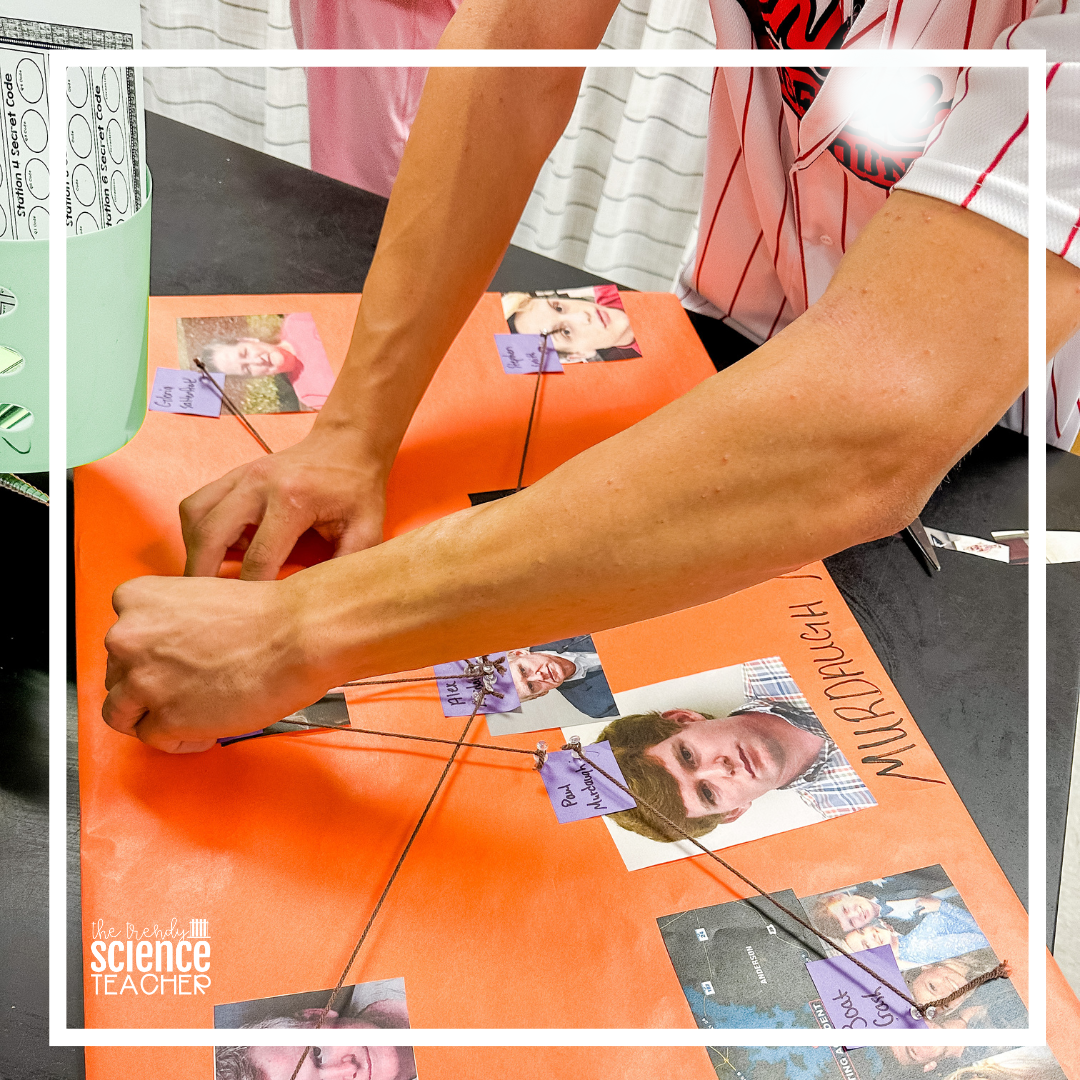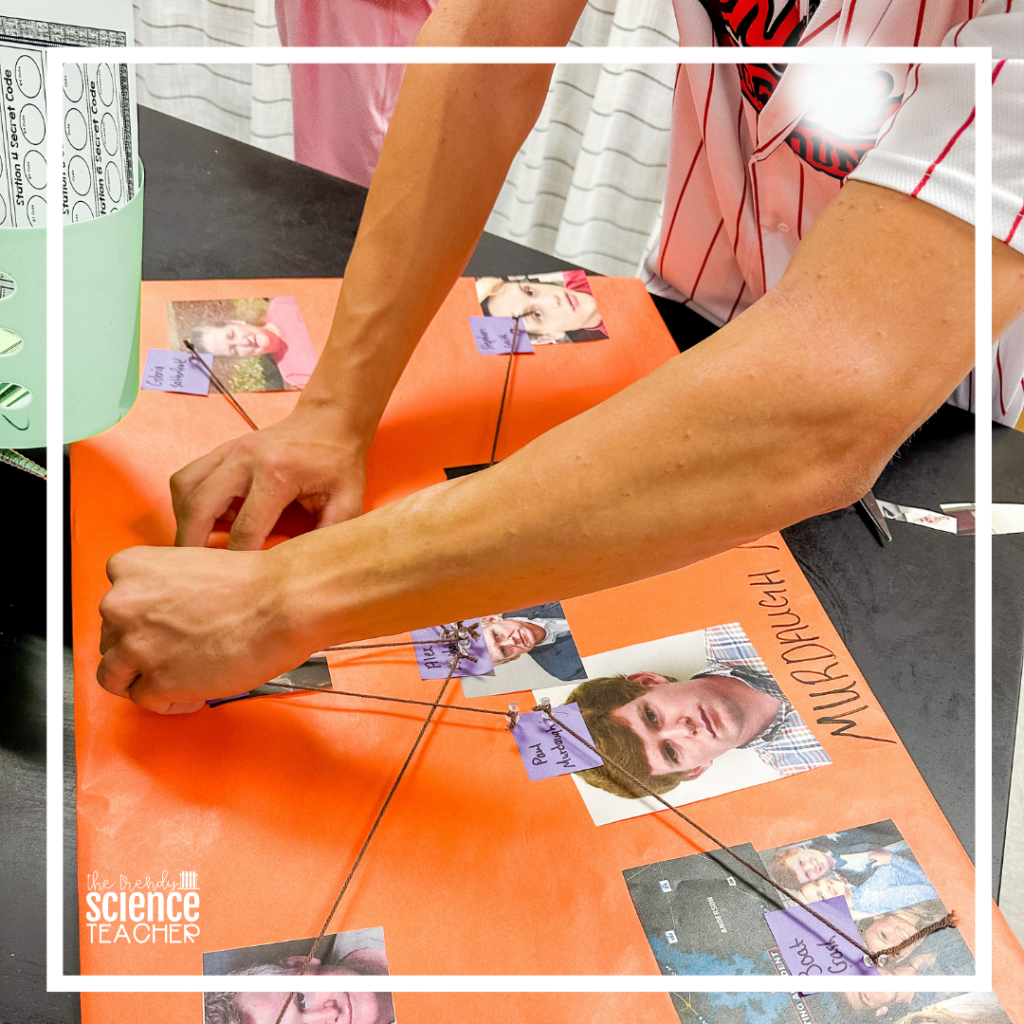 Step 4: Presenting the Crime Boards
I enjoyed this project so much, that I added an extra day for groups to present their evidence boards to their classmates. It was really neat to see how passionate they were about their cases and the discussions that sparked from the presentations made my teacher-heart happy!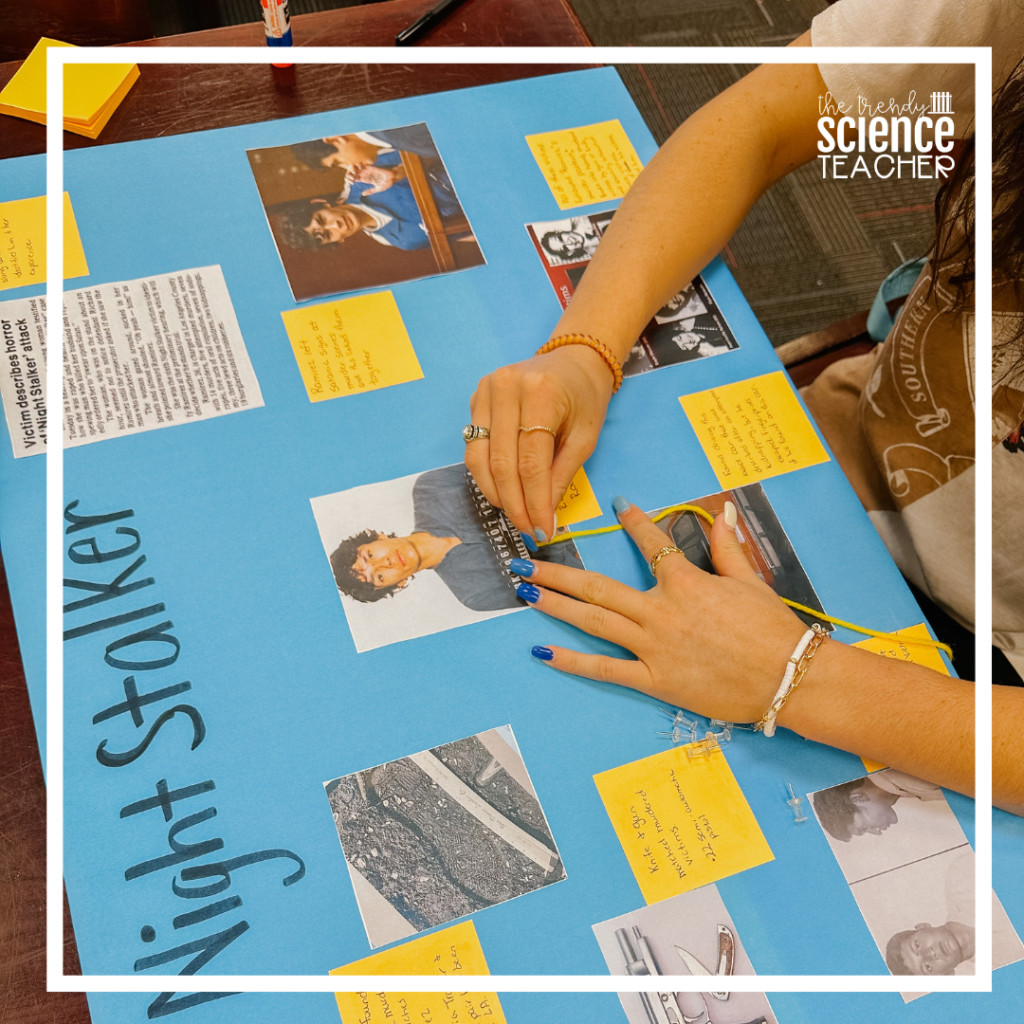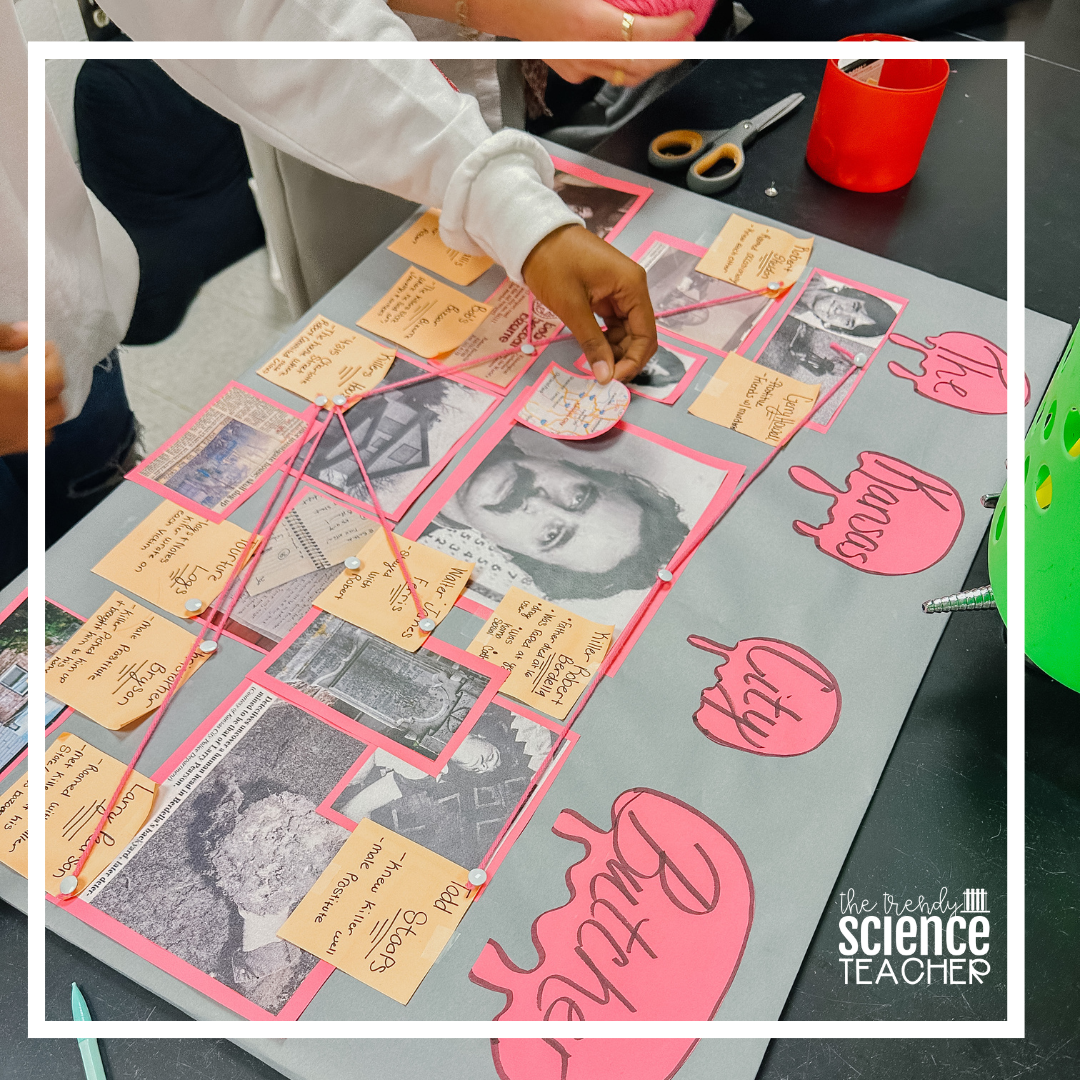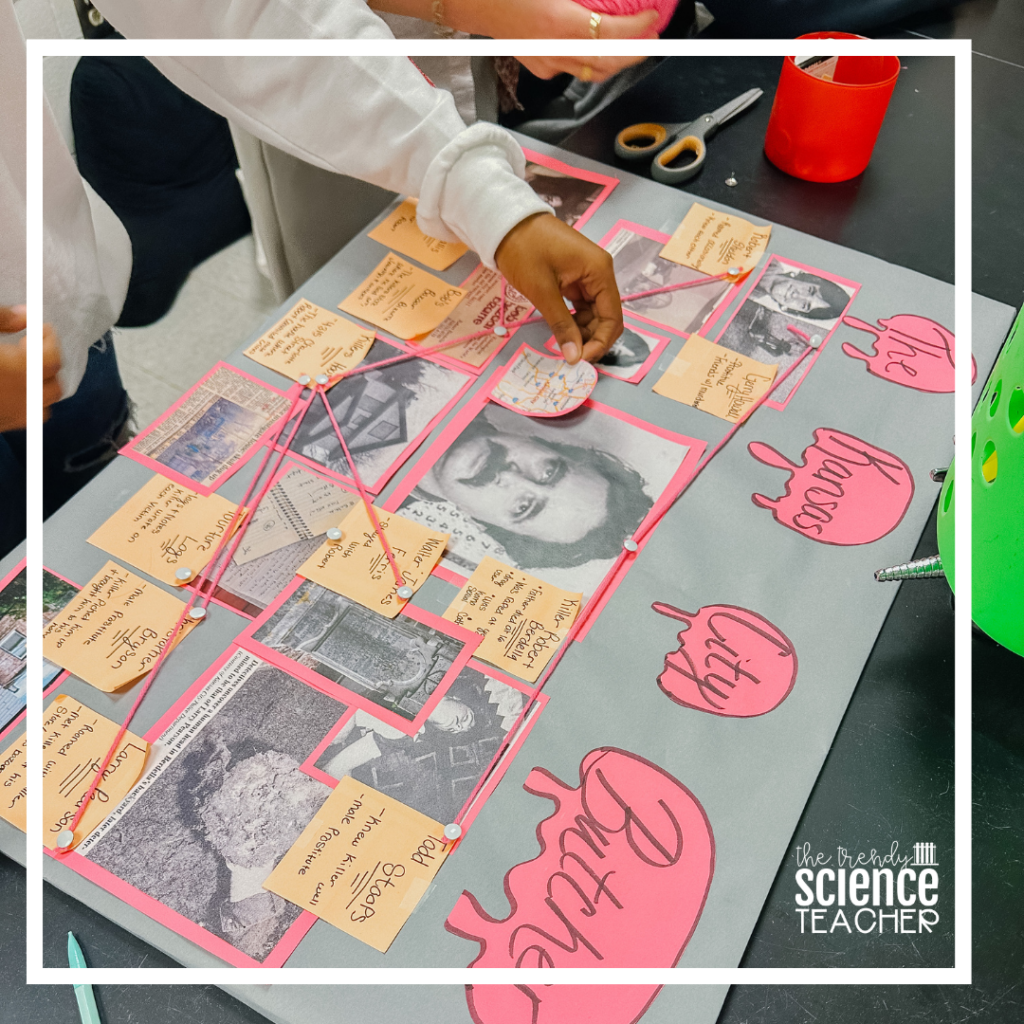 I was looking for a no-fuss activity that would engage my Forensics students in the last few weeks of school and boy, did this project deliver! I was super impressed with their final creations and enjoyed hearing about the different cases during the presentation day. If you are looking for a quick, easy-to-implement project to end a unit, semester, or school year, you've got to assign this CRIME SCENE EVIDENCE BOARD PROJECT to your students!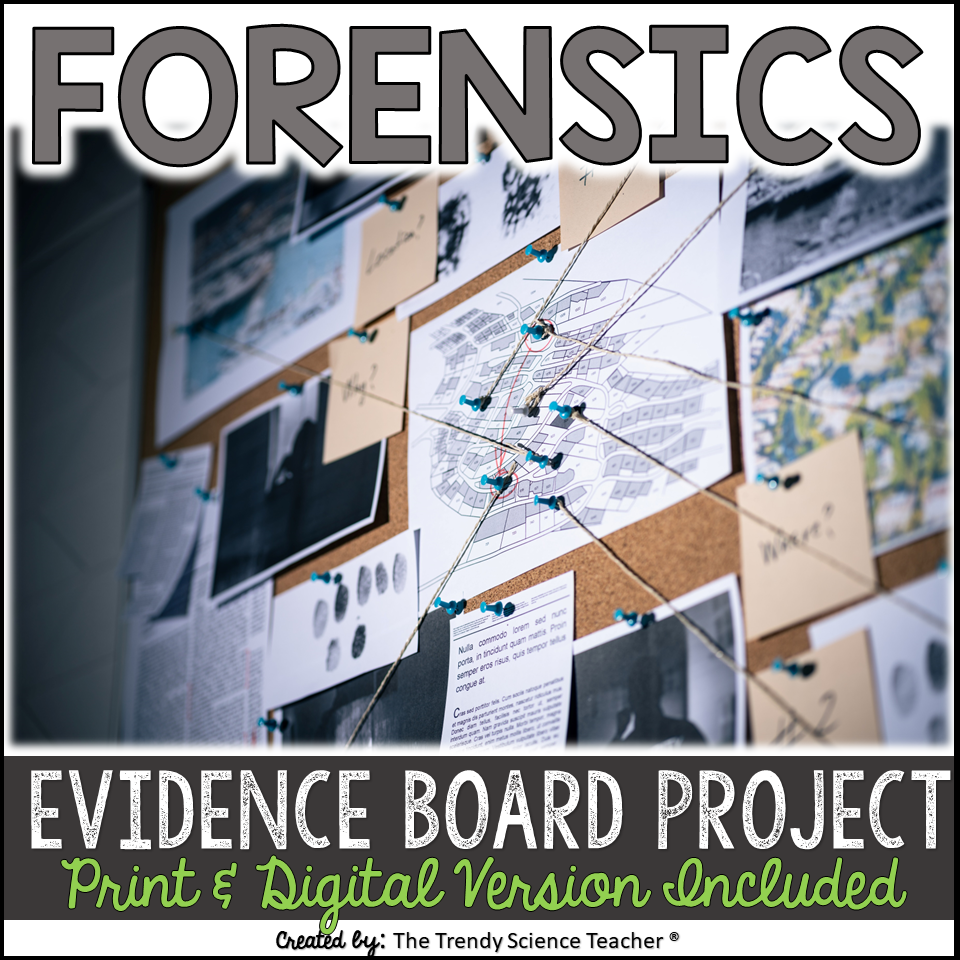 Until next time….Happy Teaching!