Toxicology WebQuest- Forensics Activity
Save yourself TIME AND ENERGY with this print and go
TOXICOLOGY WebQuest Activity
! Use as an introductory activity, review and reinforcement exercise, homework assignment or part of a test review.
(Note: The first 2 pages include information about toxicology. There are 2 additional pages that review other forensics concepts. No prior knowledge is needed to complete this assignment.)
Need a digital option?
No problem! This resource includes both a print and digital (Google Slides) version, making it perfect for distance learning, flipped classroom, online courses or traditional classrooms!
★4 Page (No Prep) webquest
★Digital, Google Slides, version (Google Classroom compatible)
You may also be interested in:
Description
Toxicology WebQuest- a print and digital assignment for Forensic Science students.
4 pages- answer key included
Preview
Login required to submit question !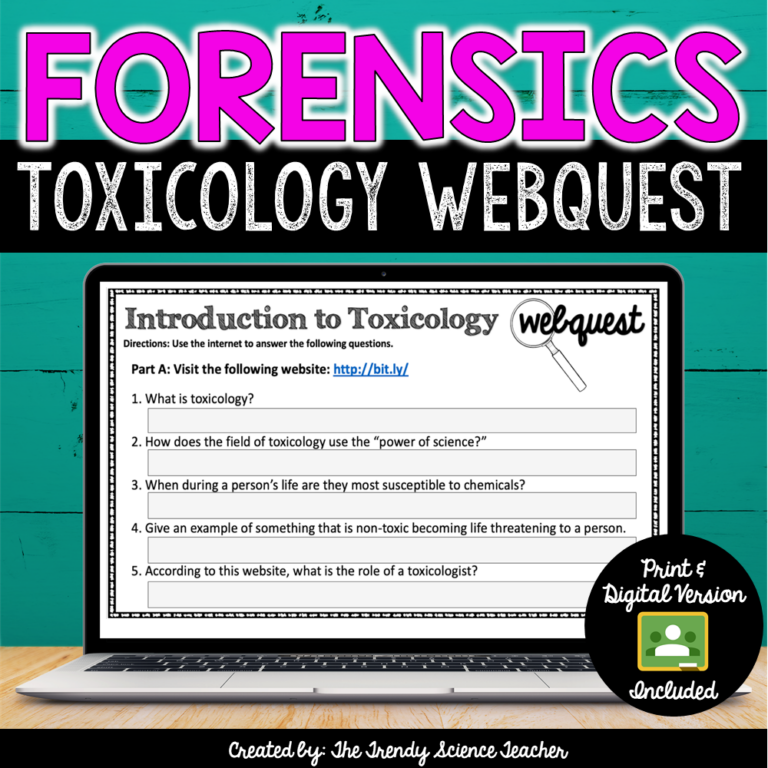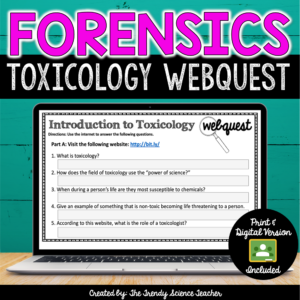 Toxicology WebQuest- Forensics Activity