I'm a science teacher of 15 years that has a passion for motivating my students with engaging, student-directed lessons. Through my teaching journey, I discovered a new passion in helping fellow science teachers, like yourself, simplify their life by sharing the resources that I use in my own classroom.
The resources and curriculums that I create are designed with the student in mind. They are hands-on, inquiry based, engaging and most importantly, innovative. I pride myself in offering resources that are classroom tested, student approved, and cater to students of all learning modalities and achievement levels.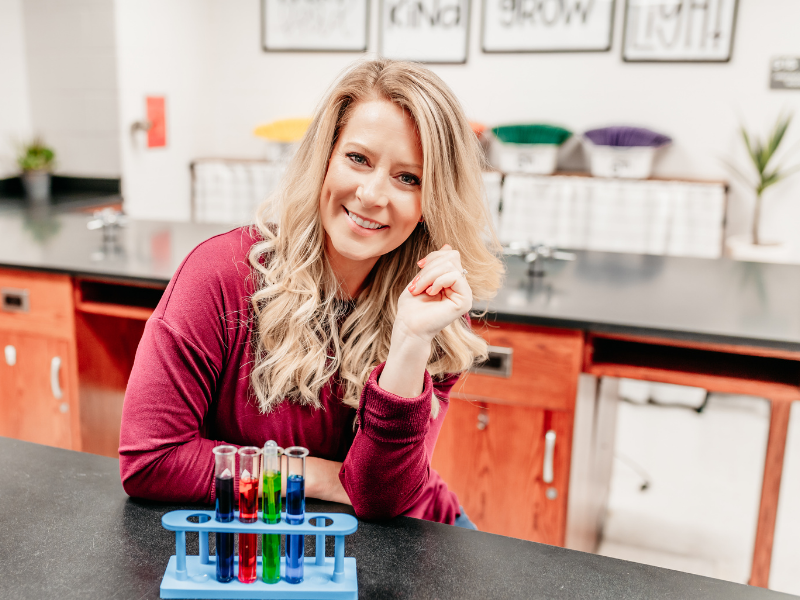 I see you, fellow teacher…
You're short on time and exhausted by the many hats that you wear as an educator. You're tired of re-inventing the wheel and often wish that there was an "easy button" for overwhelmed science teachers.
Let me be your EASY button!
You COULD do it all yourself- the lesson planning, the research, creating activities from scratch, preparing tests until the wee hours of the morning….
OR you can ditch the overwhelm and let me do the work for you!
Why?
Because I love planning and creating science curricula. It's my passion and my pleasure to help you simplify your life by providing you with comprehensive curricula and engaging resources. You deserve it!
Here's how I can serve you:
Join the club and get a FREE download!!
When you join, you'll get these Differentiated Scientific Method Task Cards in both print and digital versions delivered directly to your inbox!