Hello to all of you AMAZING teachers out there! If you are reading this post, it's likely that you are interested in taking your Science classroom to the next LEVEL! Well…..you came to the right place! This post is the second of ten activities, tips and strategies that are a part of my "Leveling Up Learning" series. Throughout the Summer, I will be sharing with you 10 FABULOUS ACTIVITIES/TIPS/STRATEGIES that are guaranteed to:
1-MOTIVATE YOUR STUDENTS
2-ENGAGE YOUR STUDENTS
3-PROVIDE YOUR STUDENTS WITH A WAY TO RETAIN INFORMATION
4-TAP INTO THE DIVERSE LEARNING STYLES OF YOUR STUDENTS
5-FOSTER A GREATER APPRECIATION FOR SCIENCE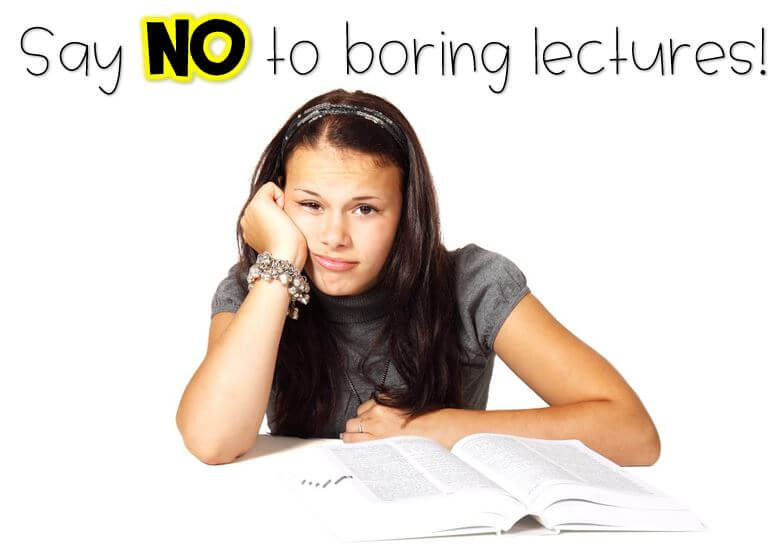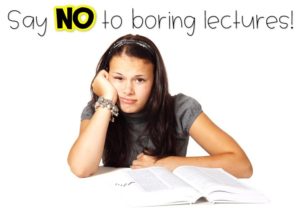 Last week, we learned about the power of Lapbooks. If you'd like to see Tip #1: Using Lapbooks in the Science Classroom, Click HERE.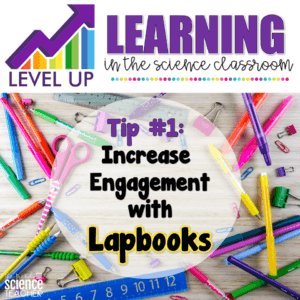 Now, for my 2nd tip for "Leveling Up Learning" in your Science Classroom…..The Power of Stations! It's not easy to engage students in productive and meaningful discussions in Science class while still using scaffolds and differentiation. While trying to create various entry points for students, teachers must also promote challenging tasks that provide students with the opportunity to engage in discourse with their classmates. It can be overwhelming to us teachers to try to incorporate ALL of these strategies into one lesson! This is where station teaching can help. Station teaching is (by far) one of my favorite strategies for providing differentiation for my students, while offering an engaging alternative to the traditional worksheet. It works for classrooms with one teacher, but is EXTREMELY effective in classrooms that have co-teachers or support teachers. Stations are extremely versatile in what they can provide to a classroom. Let's look at some specific ways that station teaching can be used in your Science classroom. *Be sure to scroll all the way through this post to get a FREE DOWNLOAD:  my STATION TEACHING TEMPLATE
#1: Introducing Content with Station Activities
Research shows that learning is more likely to occur when students are responsible for building their own knowledge and making connections between what they've learned and what they are taught. Self-teaching is a strategy that can be integrated in station teaching- where students are introduced to a new concept in the form of various stations and are responsible for participating in the stations to learn more about a concept that has not been taught. This practice becomes powerful as you see that your students are able to participate in meaningful conversations about the new concepts because they did the preliminary research that relates to the new topic. For example, let's say that you are teaching about Sustainability in an Environmental Science Class. As an introduction to the new concept, create 8-10 stations where students must research examples/events/terminology related to SUSTAINABILITY. Be sure to add in a few phenomena related concepts and have your students generate the learning themselves. Students then perform certain tasks at each station that target a diverse range of learning styles and VOILA! your students are now prepared to engage in meaningful conversation as you present your lesson over Sustainability. Of course, this works with any content taught. When teaching Forces in my Physical Science class, I love to give my students a pre-designed flipbook and have them rotate from station to station in their lab groups to research the different FORCES that we discuss in class. For each type of force, the students are responsible for getting the definition, a real world example, and are required to draw a picture for each force. The idea behind this introductory lesson, is for students to stimulate and build their own knowledge so that they can engage in my lessons when I begin to teach the various types of Forces. Check out the flipbook that I use in this lesson by clicking on the picture below.
#2: Discovering Content with Station Activities
In Discovering Content with Stations, students have already been taught the concepts in small chunks (lesson is no longer than 15-20 minutes) and the students spend the remainder of the class period (or next day) observing the taught material. Students will not be experts at this point and the purpose of the stations is to provide an extension to the lesson that is more engaging than the traditional sit & get method of teaching. It allows students to get out of their seats, collaborate with their classmates and extend their knowledge. This is a great time to provide your students with differentiation by targeting their different learning styles. For example, you may have a station where students watch a short video clip explaining a topic, you may have students read a passage associated with the concepts taught in class and have them answer questions about the reading. Another station that could be used is a hands-on lab experiment or observation where students perform a short experiment and explain what took place. Illustrations are also a great way for students to express what they are learning. Since this style of station teaching is just an extension of the lesson, activities should not be graded for accuracy. Rather, the teacher should use this opportunity to move from station to station, listening to the conversations, providing praise and encouragement, and making corrections as needed. In my EXPLORING MAGNETISM station activity, I set up 8-10 stations that review basic magnetism and send my students to explore, collaborate and discover concepts that surround magnetism. The students LOVE experimenting with the magnets and often conjure up meaningful conversations with one another about the behavior of magnets.
#3: Stations Activities for Review
I used to love a good review game. But I began to wonder if there was a more effective way to review material before a test. THERE IS…it's called REVIEW STATIONS! My students agree. Review stations are much more beneficial for review than review games. How do they work? With review stations, the teacher takes each concept taught and creates a review of that concept. Reviews can include mazes, crossword puzzles, manipulatives, question/answer sets, close reading passages, concept maps, etc. Each concept has its own station and students should rotate through each station completing each review assignment. I always provide an answer key at my review stations so that students can self-assess what they are prepared for and what they need to study. Check out my collection of pre-made Physical Science/Forensics Station Activities by clicking HERE or create your own using my Station Creation Template (available as a FREE download at the bottom of this post)!
If you've been using stations, kudos to you! You have probably (like me) found them to be a "game changer" in your Science classroom. If you have not been using stations and would like to, then I highly suggest that you download my FREE: Station Creation Template by completing the form at the end of this post. The template will be emailed directly to your inbox and you can begin using them to create your own station activities, regardless of which content area you may teach.
I am so happy that you chose to visit my page! Stay tuned for more posts from the "Leveling Up Your Learning" series brought to you each week at www.thetrendyscienceteacher.com. Be sure to subscribe to my newsletter by visiting my homepage and completing the form. That way, you can be notified when I roll out each strategy that's featured in this series. Thank you so much for joining me and I look forward to seeing you again for Week 3's Leveling Up Your Learning where we will be discussing the power of SPIRALING content. See you next week!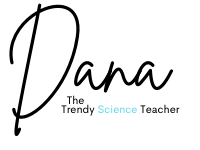 FREEBIE: STATION CREATION TEMPLATE
Are you ready for station teaching? I've made it easy for you! All you need to do click the button below to subscribe to my mailing list and I will email you my editable STATION CREATION TEMPLATE so that you can get started right away with station teaching. Enjoy 🙂