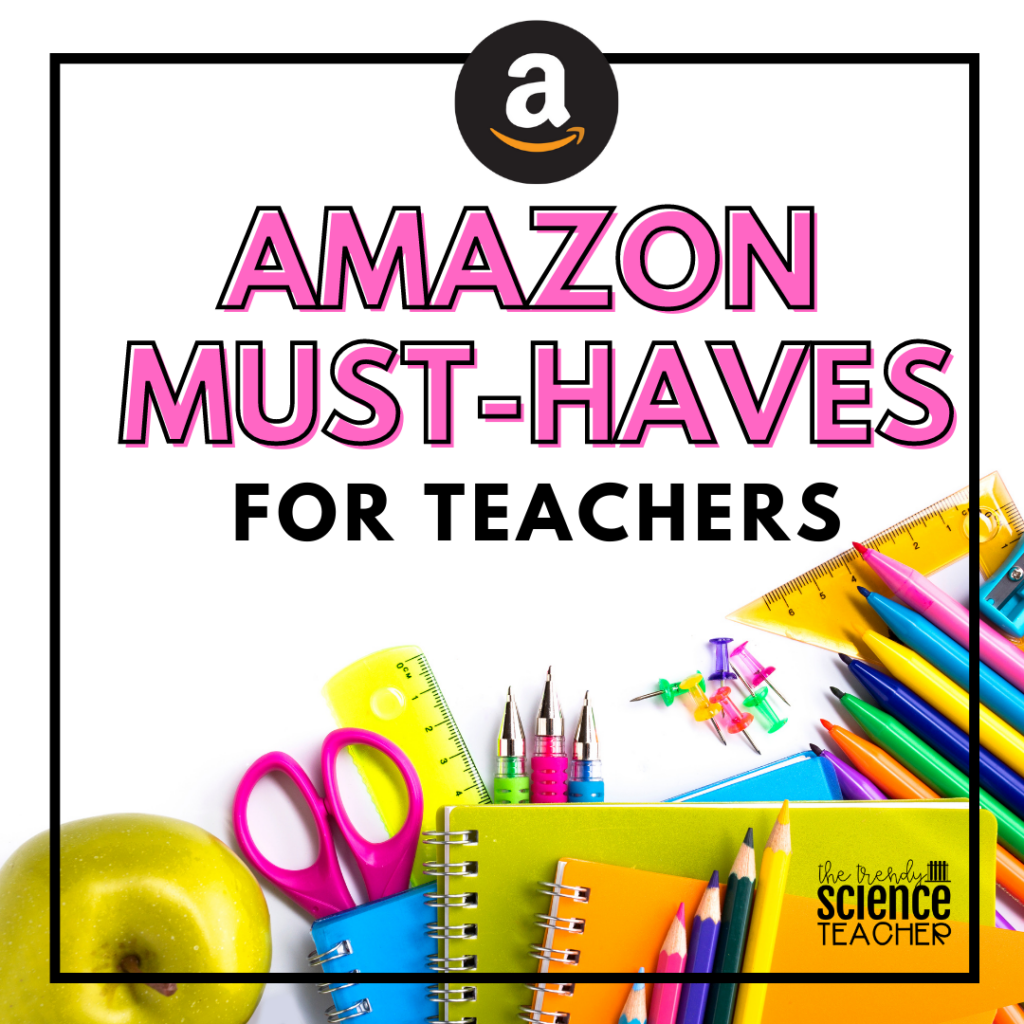 Amazon is my JAM! It's my go-to for some of my classroom favorites. Check out these 15 Amazon MUST-HAVES for Teachers!
Note: This post contains affiliate links for Amazon. As an Amazon Associate, I earn from qualifying purchases. By purchasing an item on the Amazon site using these links, I will receive a small commission on your purchase. This commission does not affect the price of your item.
#1: Wireless Doorbell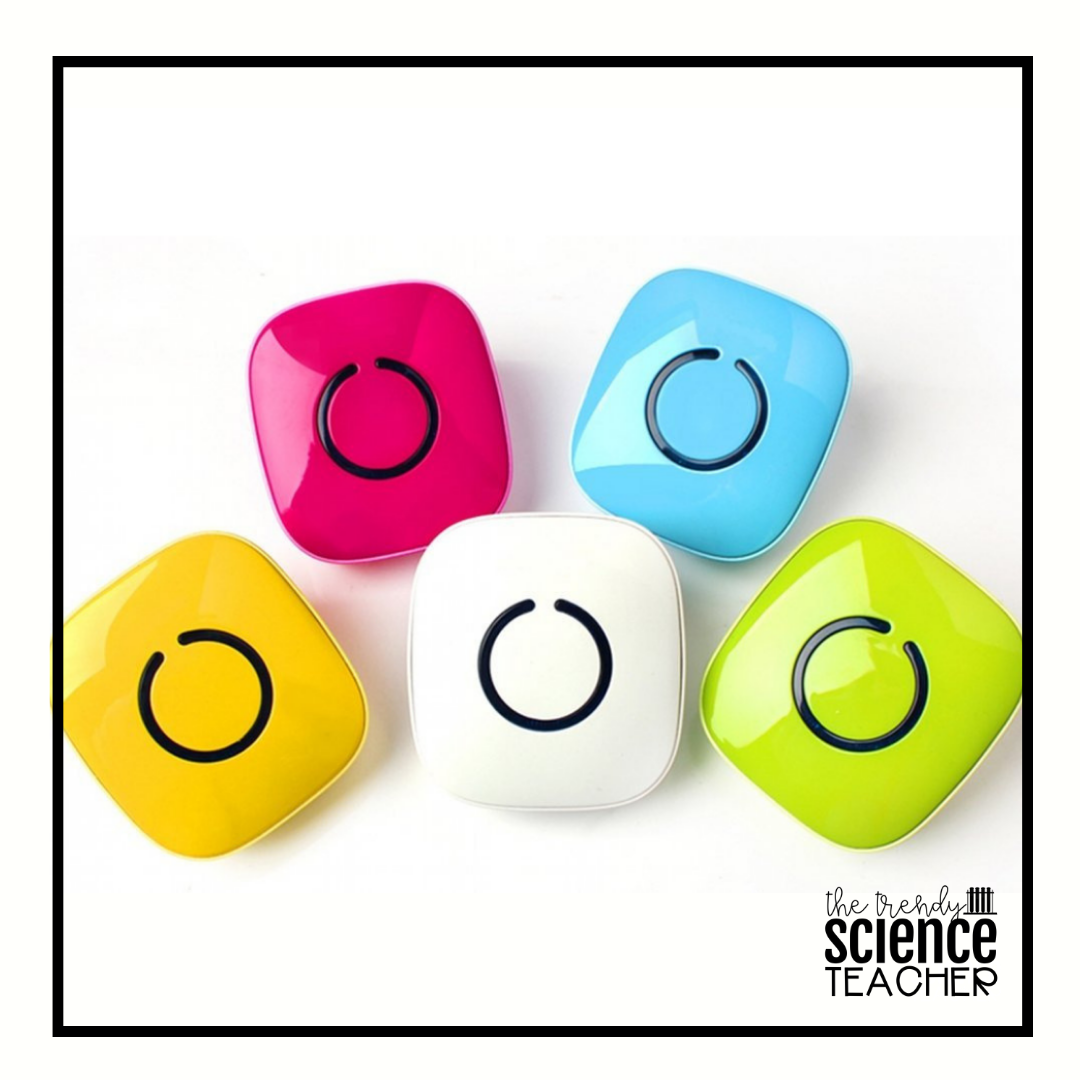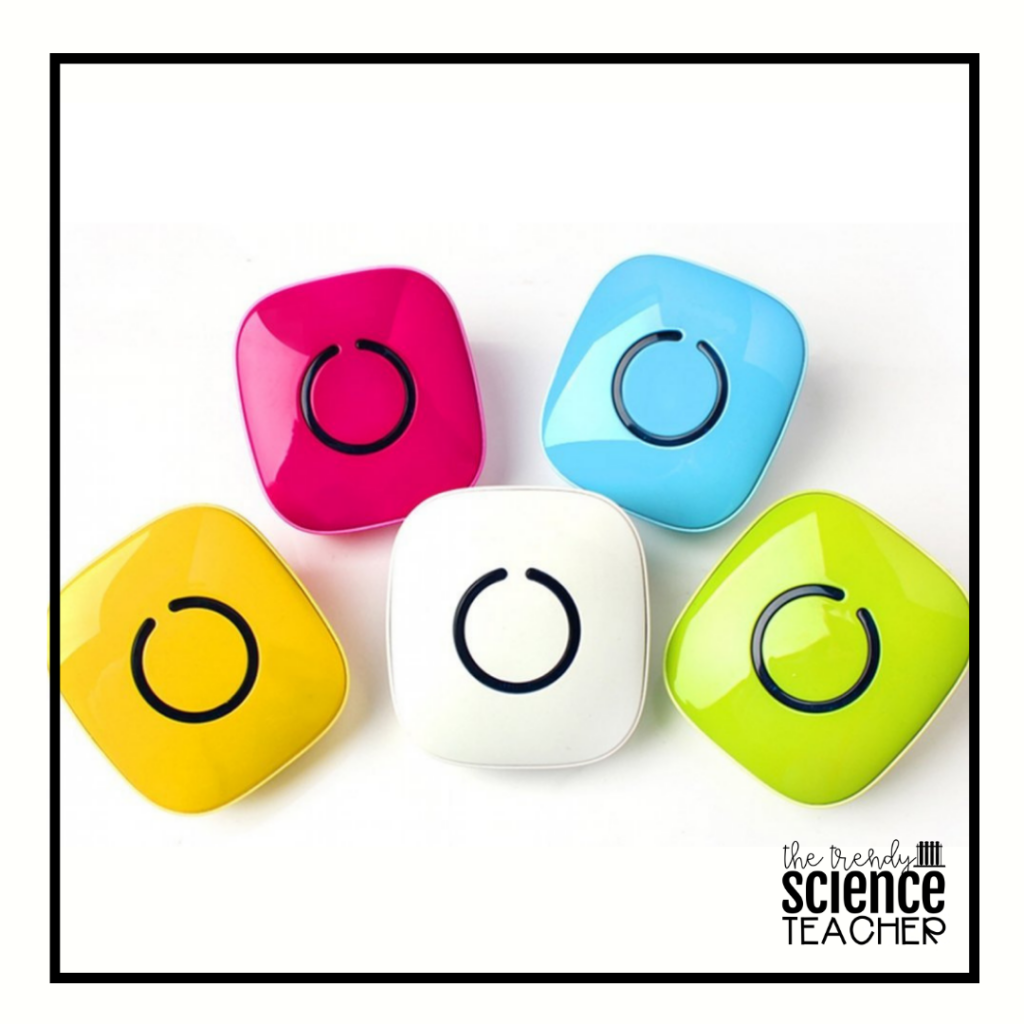 My wireless doorbell is not only inexpensive and easy to install, but it is a LIFESAVER for teachers who use station activities or learning centers in the classroom. I love to set up stations and have my students rotate every few minutes. When I want my students to rotate to a new station, I ring the doorbell and the students rotate on cue! It's AMAZING!
#2: Hanging File Folders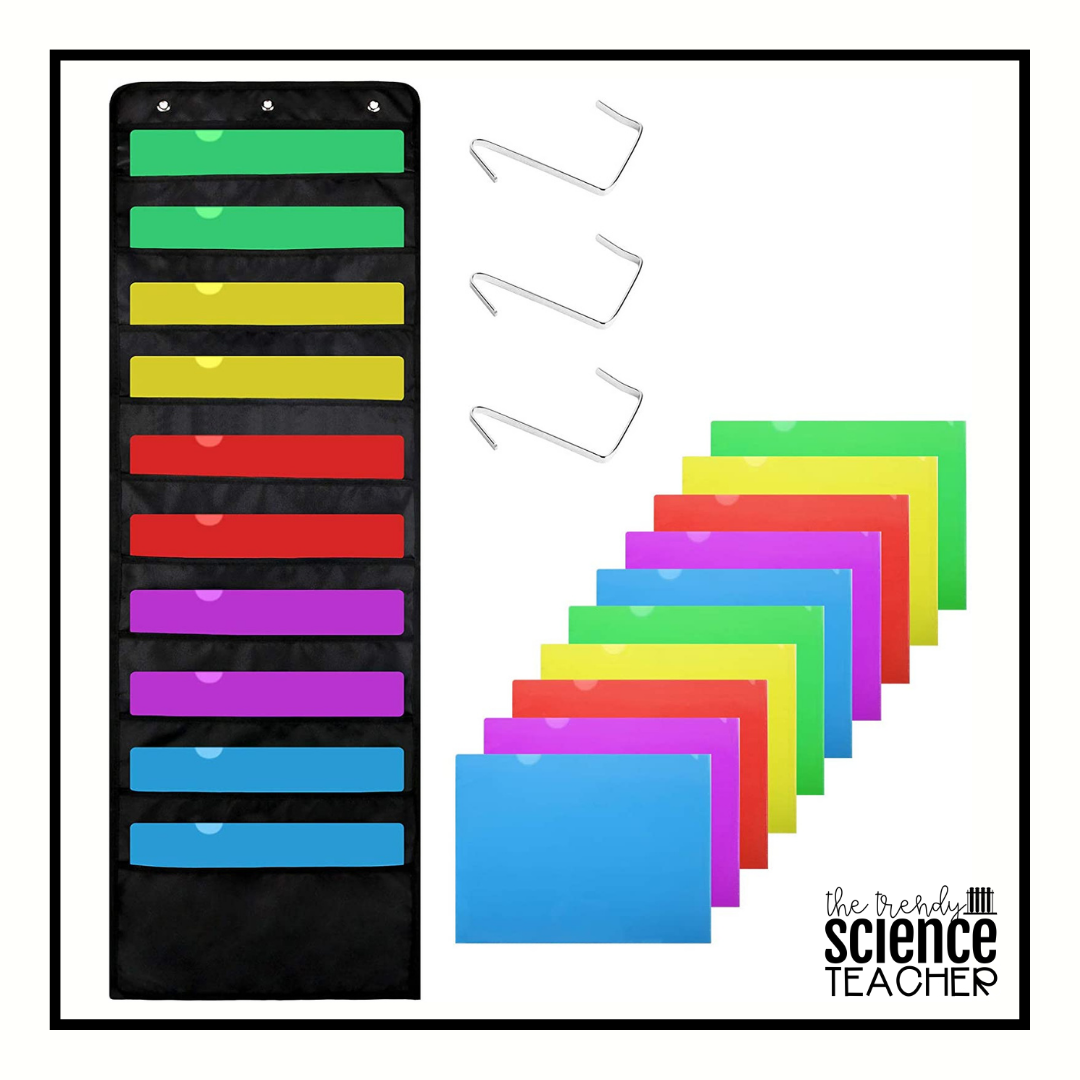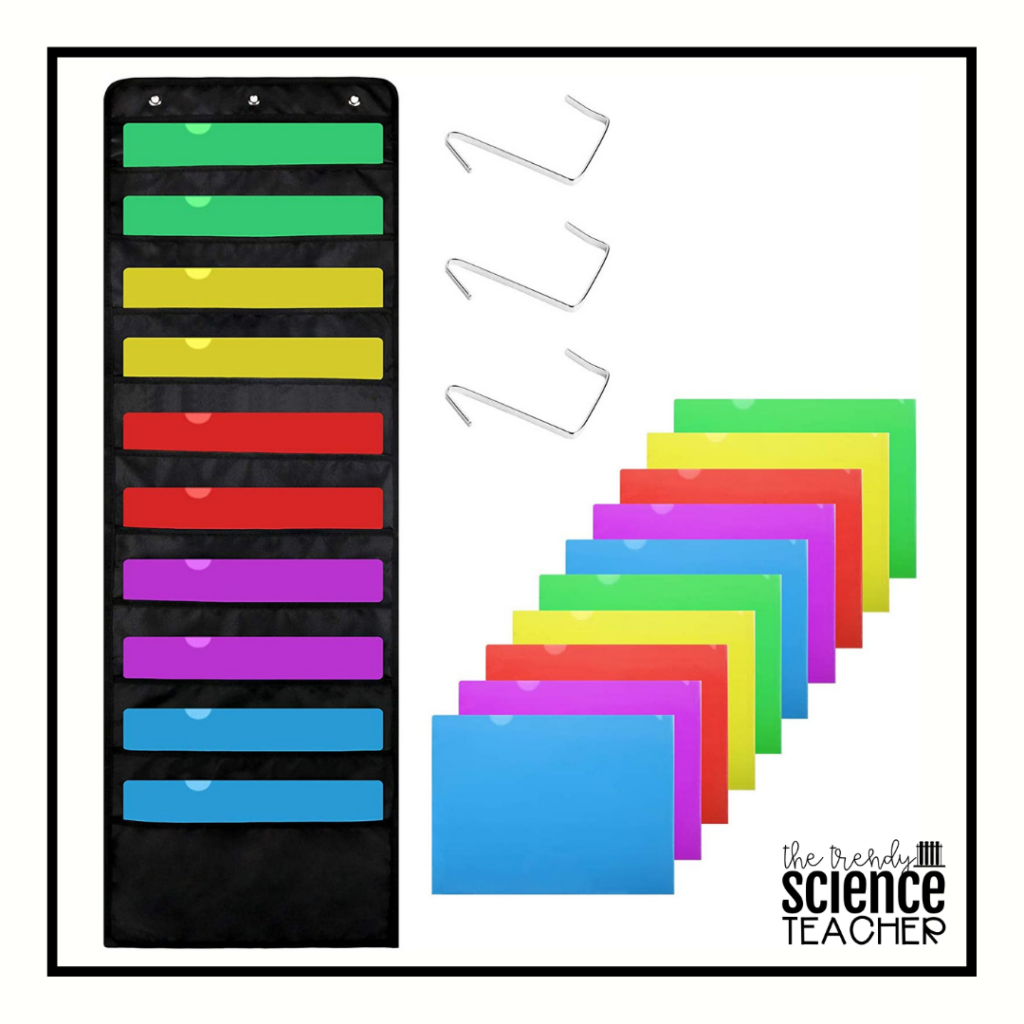 Five years into teaching, I didn't have a procedure in place for students that needed to return "LATE" or "MAKE-UP" assignments. I realized that I needed to develop a procedure for turning in these late/make-up assignments, and with a quick search of my favorite search engine, PINTEREST, I found exactly what I needed. I designate each class a colored folder and my students know that this is the place that they go to turn in late/make-up assignments.
#3: Chalk Markers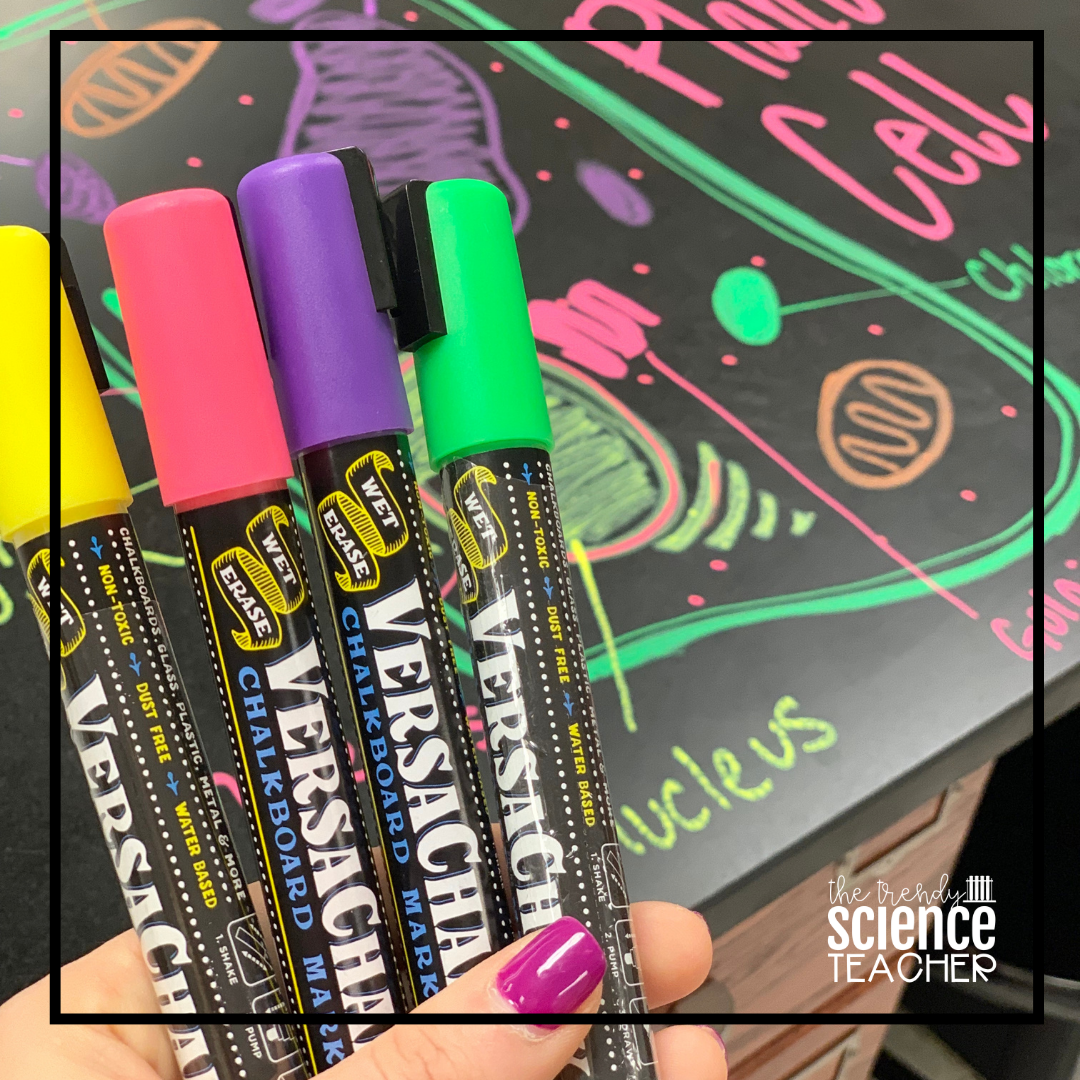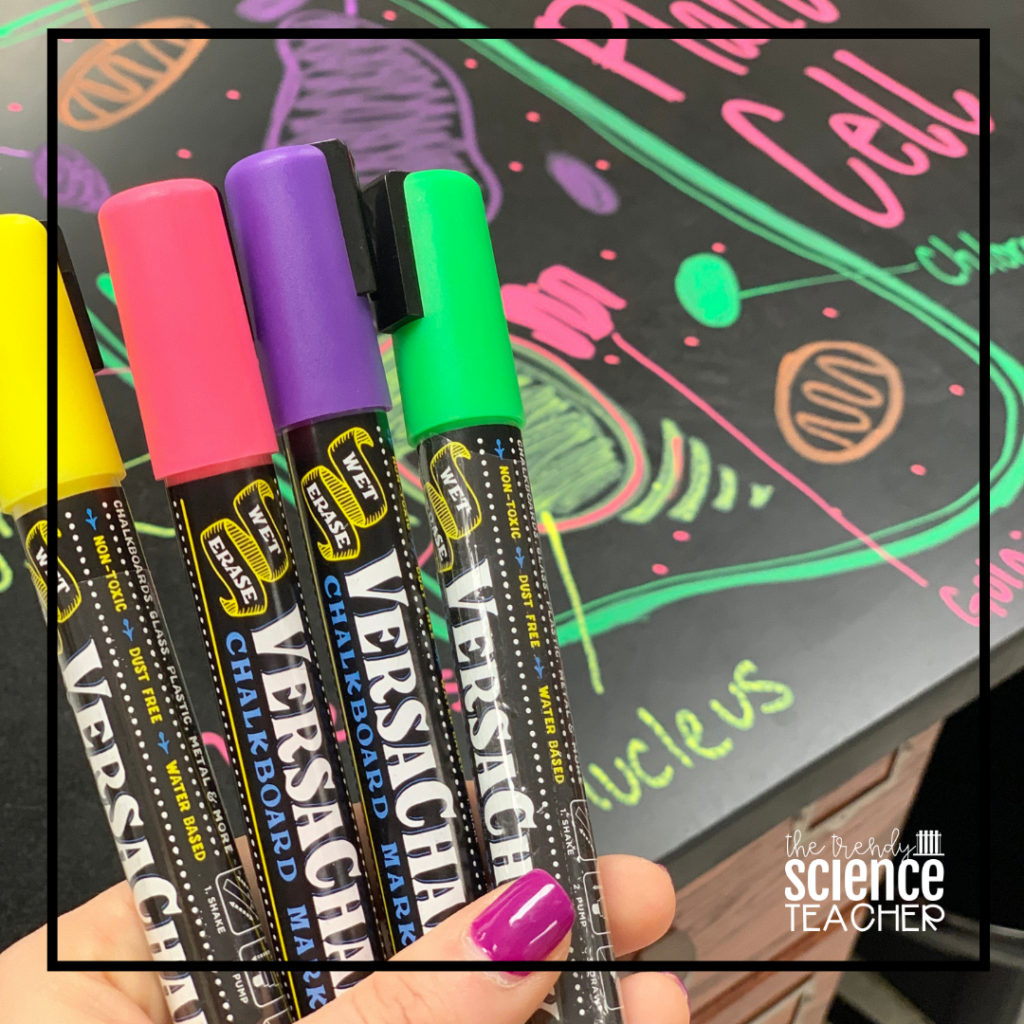 Students love to draw on their desks (and the lab stations) with chalk markers. I use them for quick formative assessments by having students work problems, create diagrams, and illustrate what they learned from the day's lesson.
#4: InkJoy Pens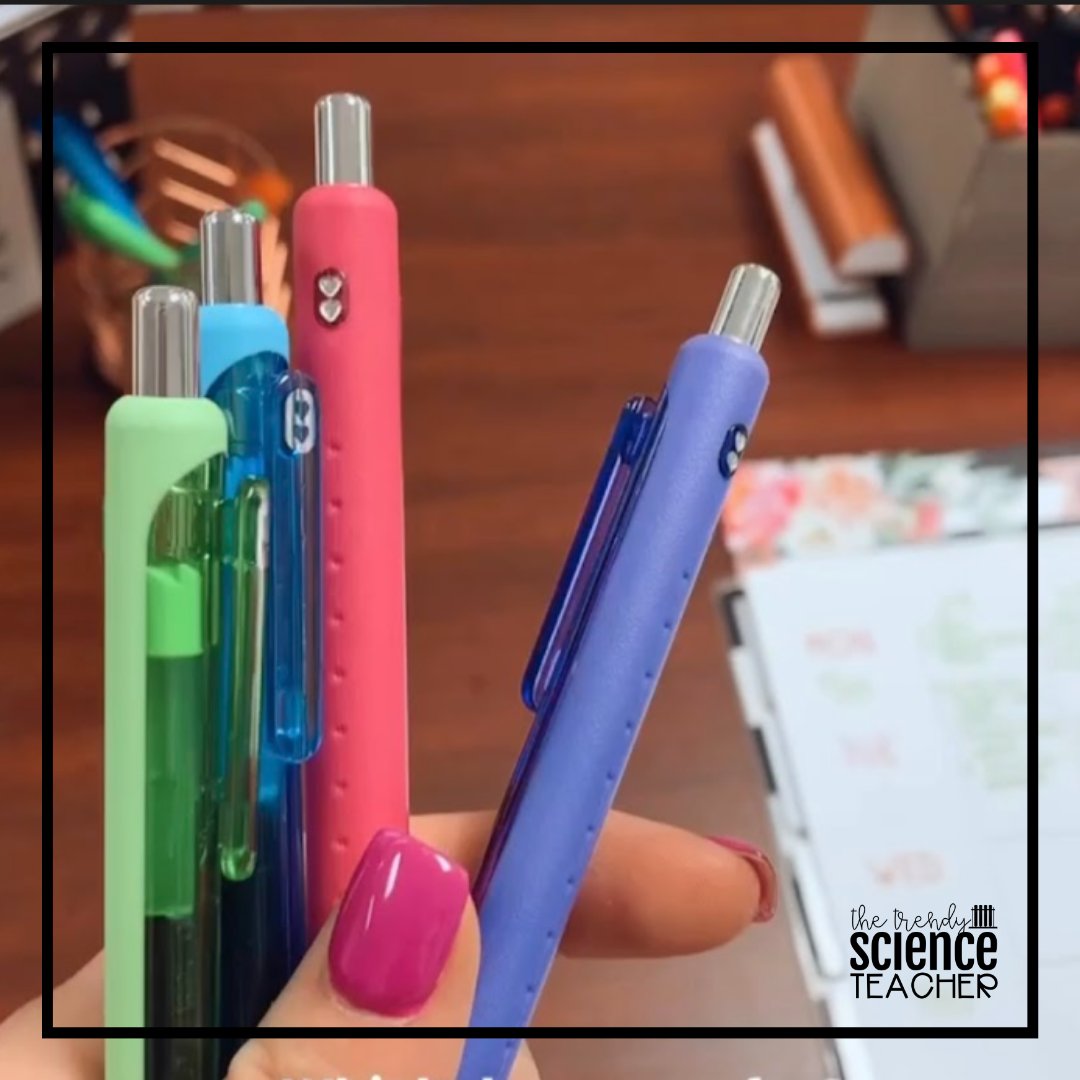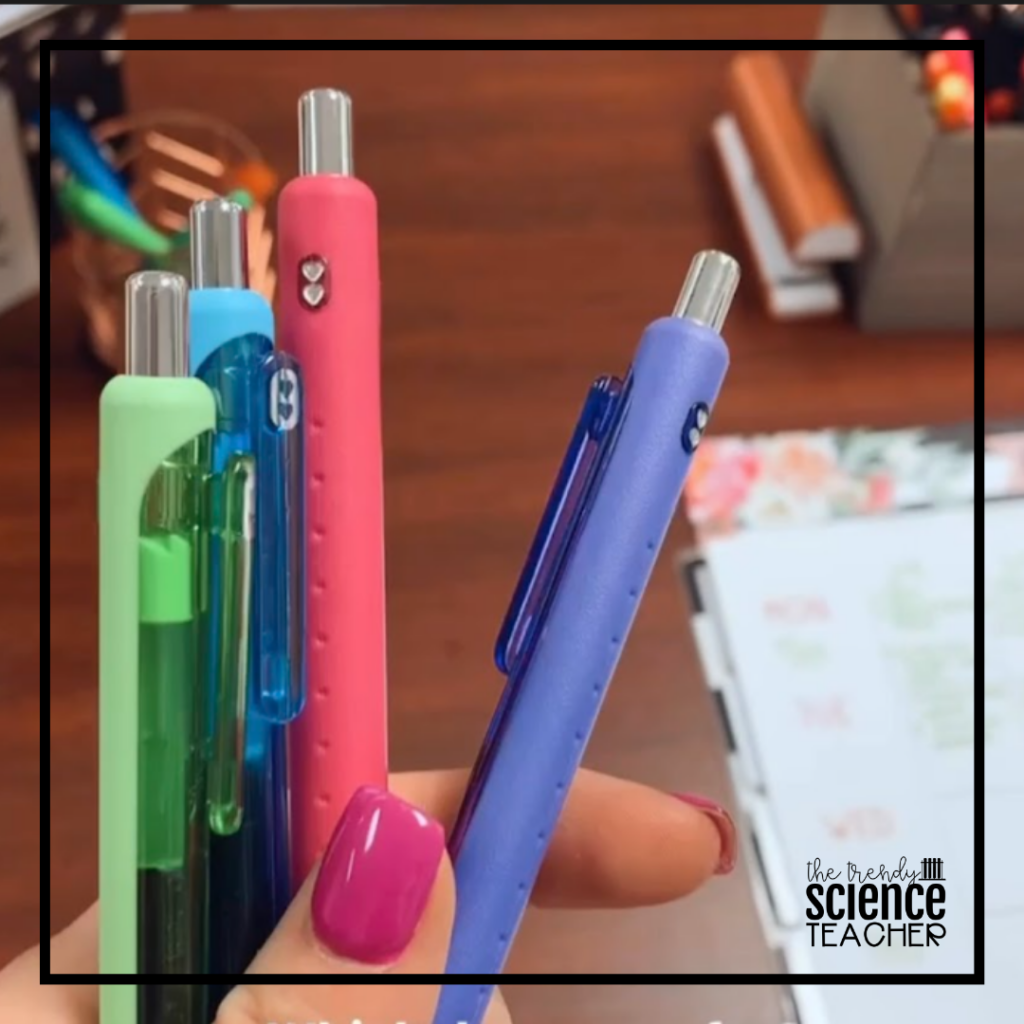 There is no denying that these InkJoy PaperMate pens are the best pens on the planet! I stock up at the beginning of the school year and carry these pens everywhere.
#5: The BEST Pencil Sharpener EVER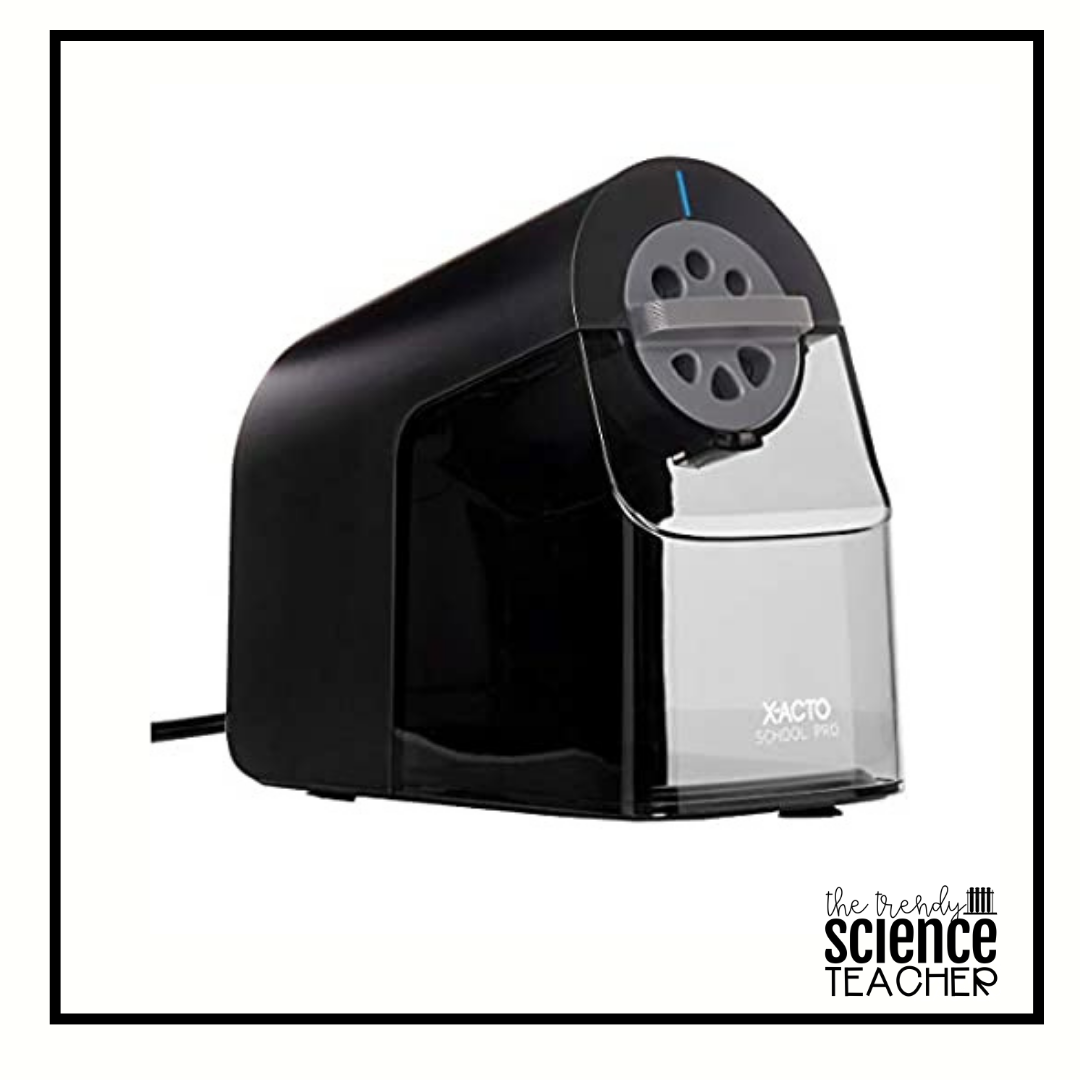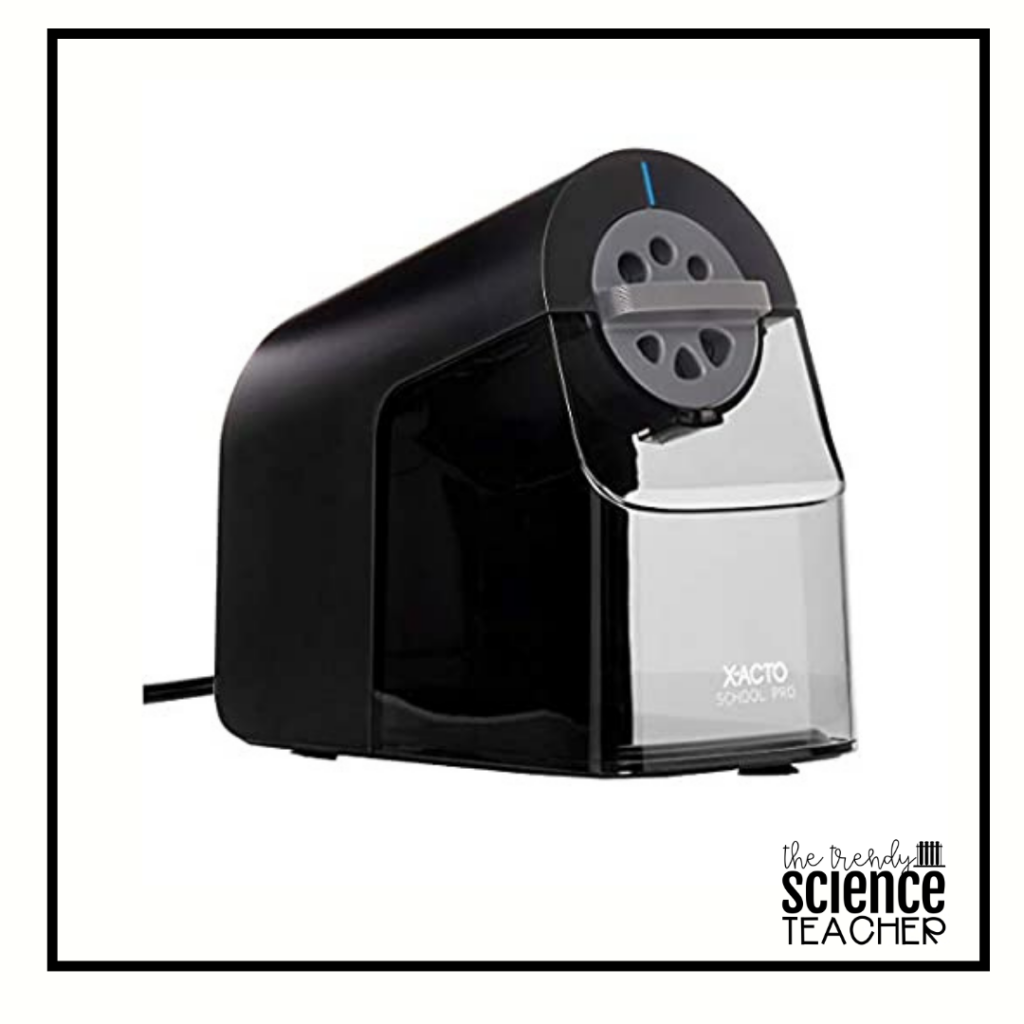 I have gone through too many pencil sharpeners to count in the 15 years that I have been teaching. Last year, a co-worker told me about this AMAZING pencil sharpener and my only regret is that I didn't know about it sooner. It is for this reason that the X-ACTO School Pro Classroom Pencil Sharpener made my list of Amazon Must-Haves! Add it to your wishlist! You won't regret it!
#6: Thermal Laminator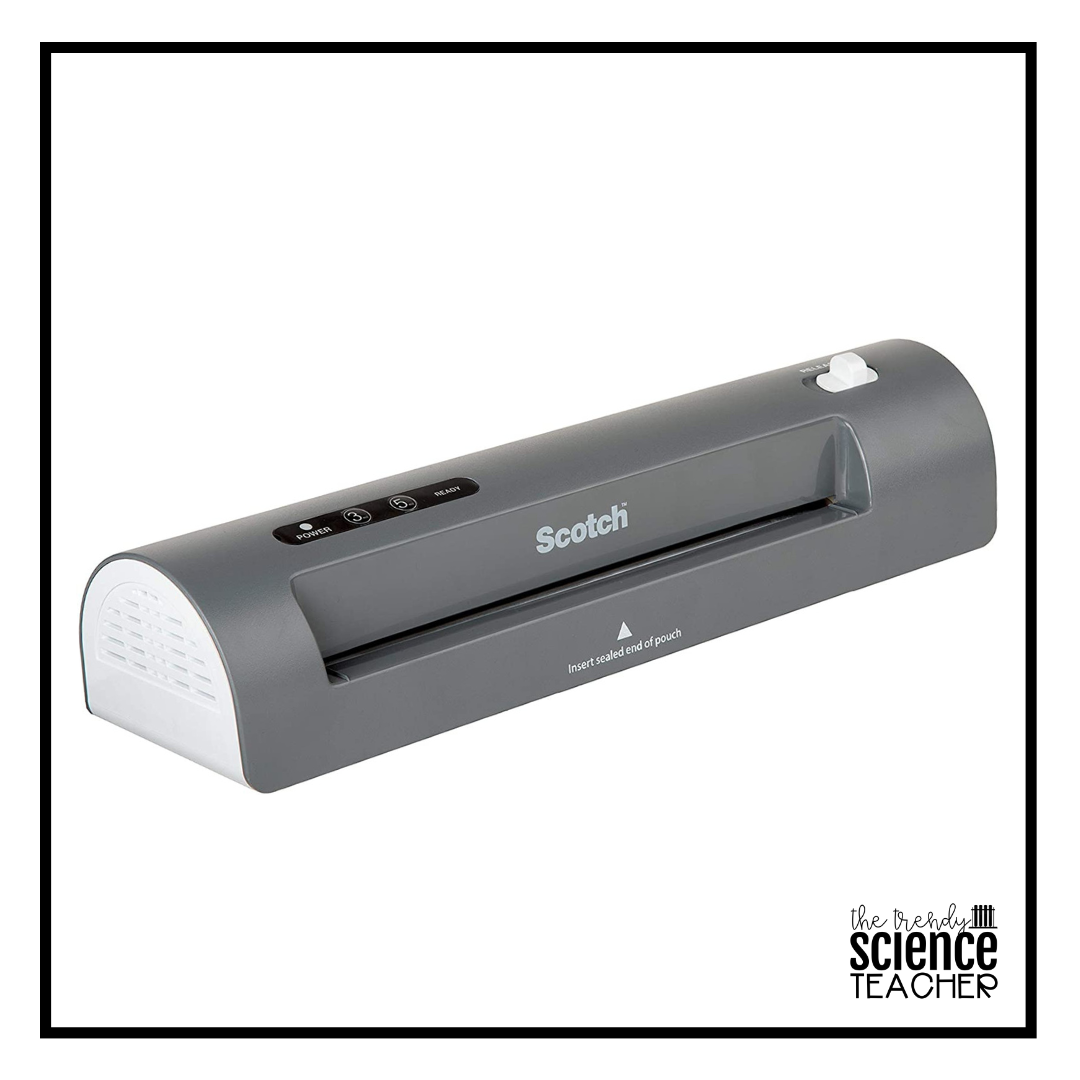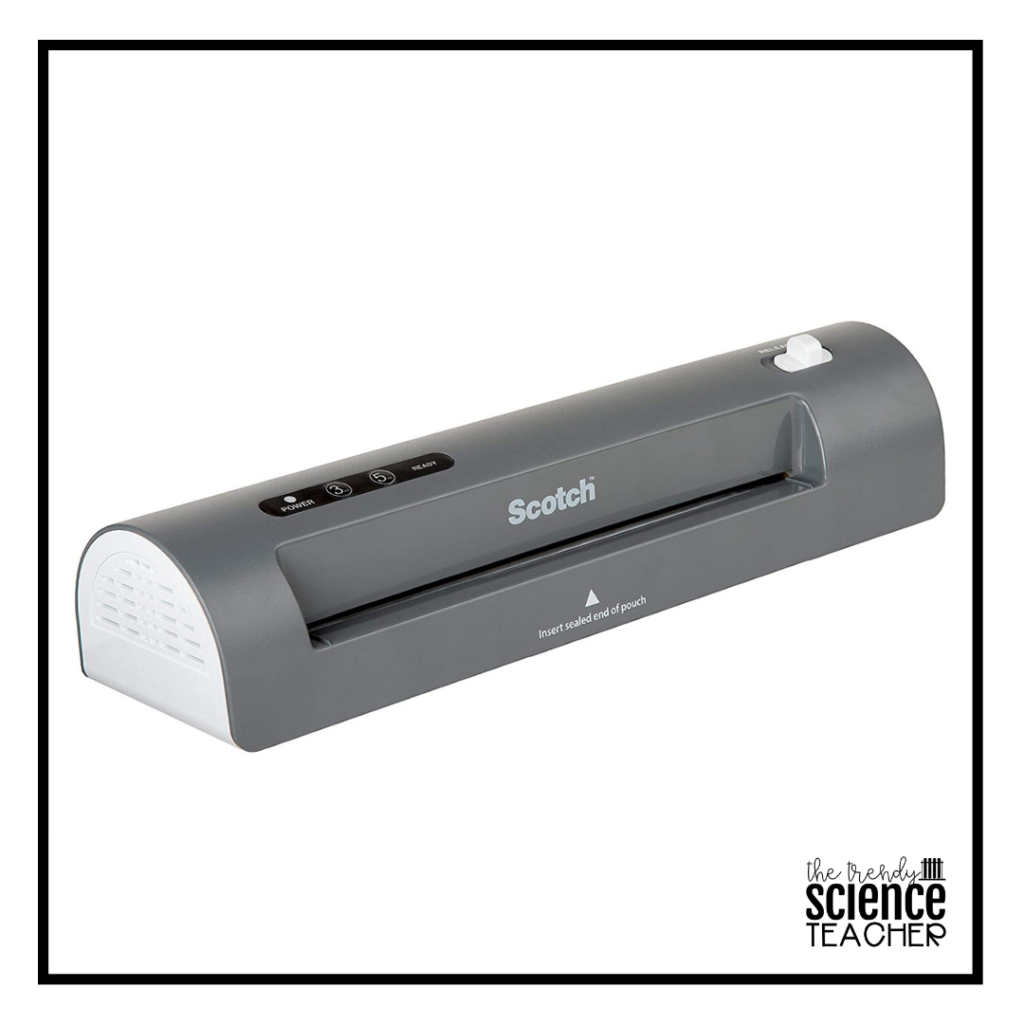 If you don't have one of these babies, YOU ARE MISSING OUT! Not only do I have a Scotch Thermal Laminator for my classroom, but I keep one in my home office as well. AND…I give them to my kids' teachers at the beginning of the school year because I love them so much! I laminate EVERYTHING and these laminators heat quickly and provide a sturdy laminate that is great for reinforcing task cards, station direction sheets, keepsakes, and news clippings.
#7: Teacher Planner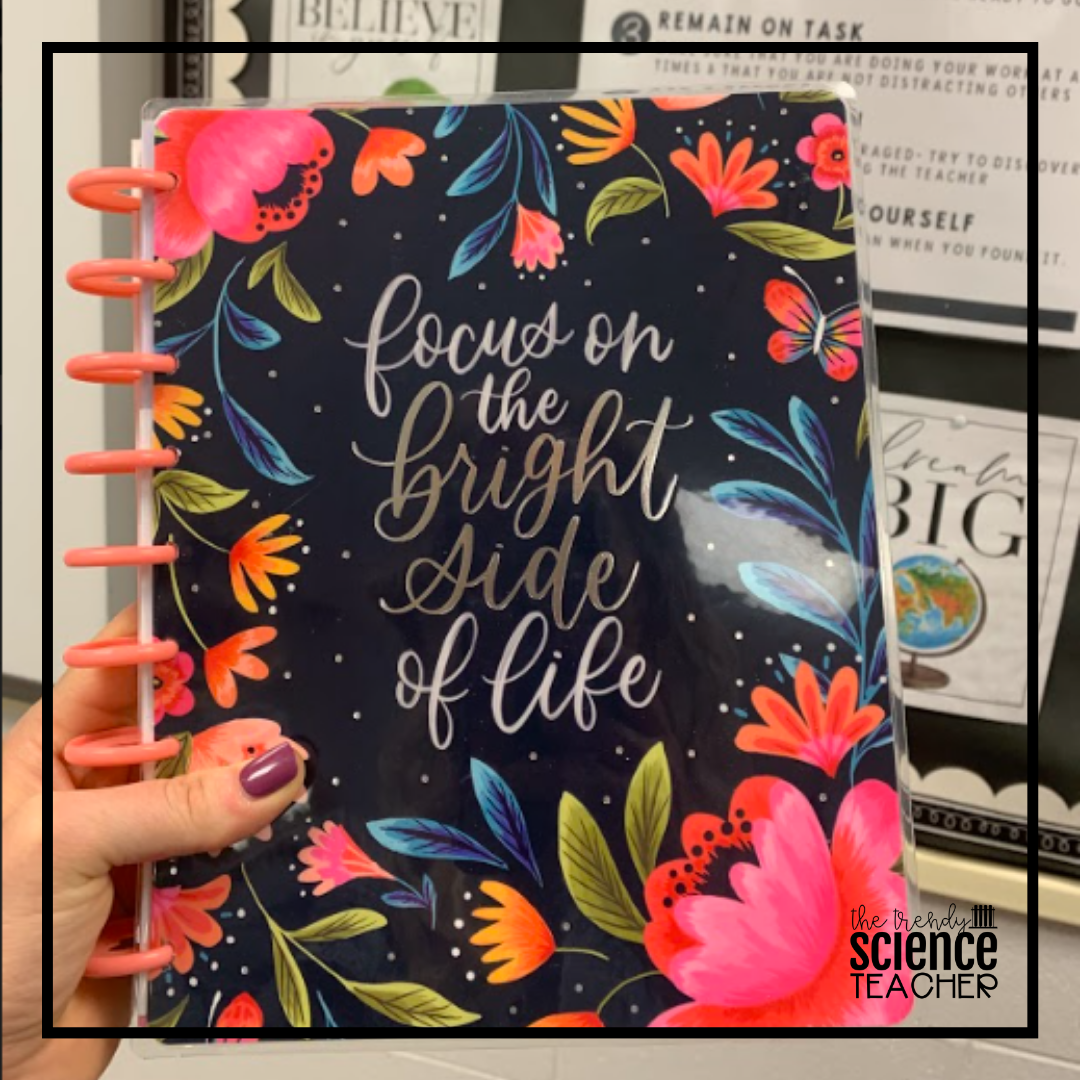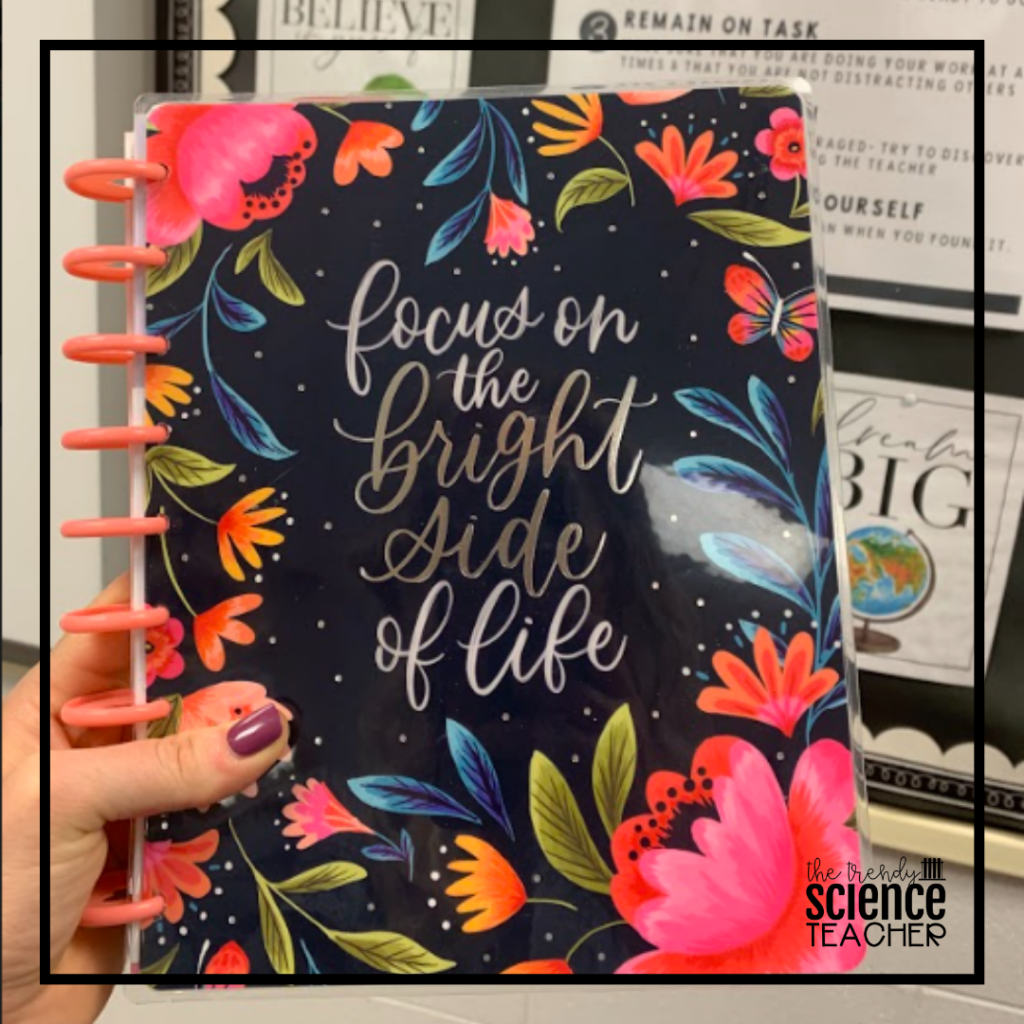 Next up on my Amazon MUST-HAVES for Teachers list is my FAVORITE TEACHER PLANNER OF ALL TIME! I cannot manage my hectic teacher-life without this planner- it has all of the bells and whistles and it is my absolute favorite way to manage #allthethings!
#8: Presentation Clicker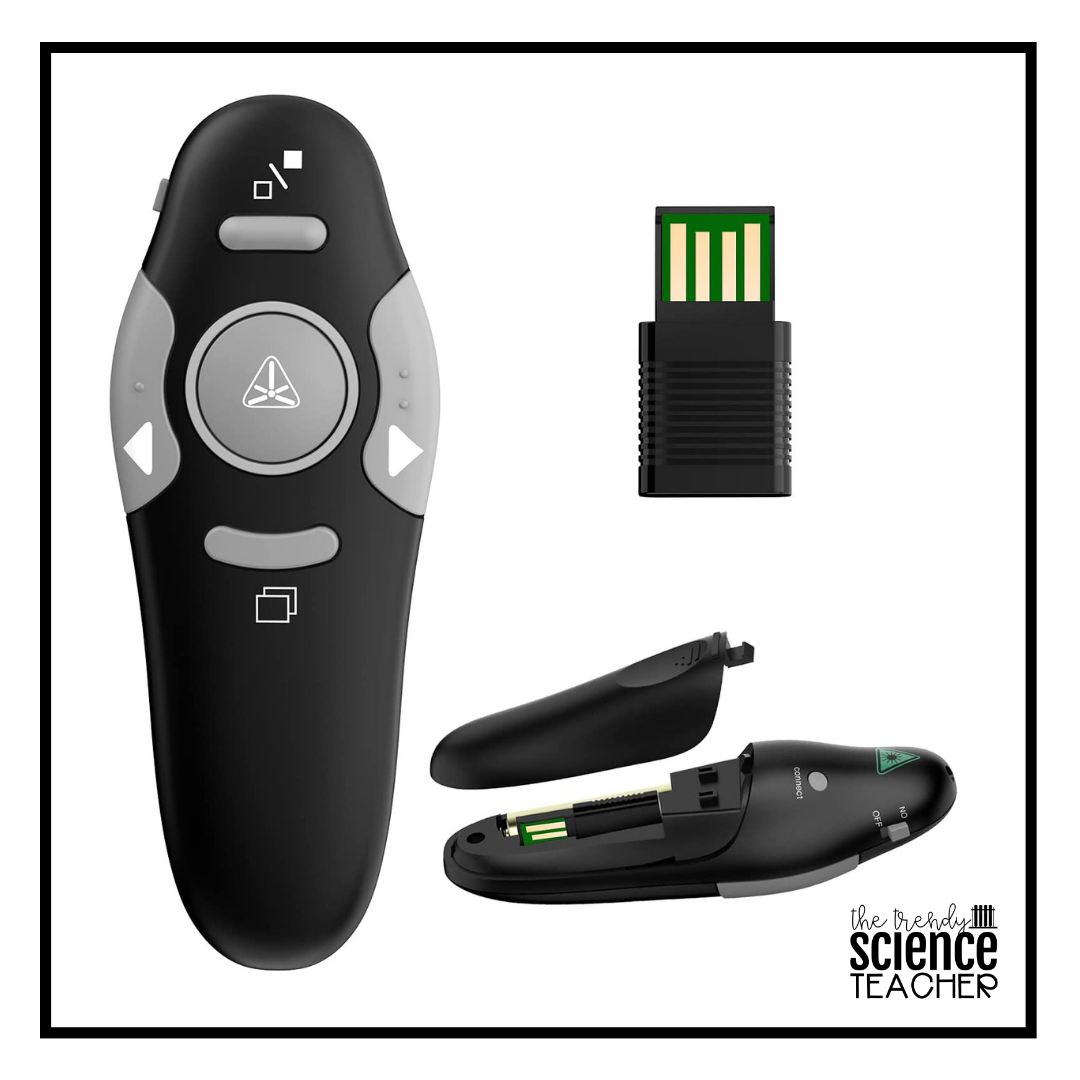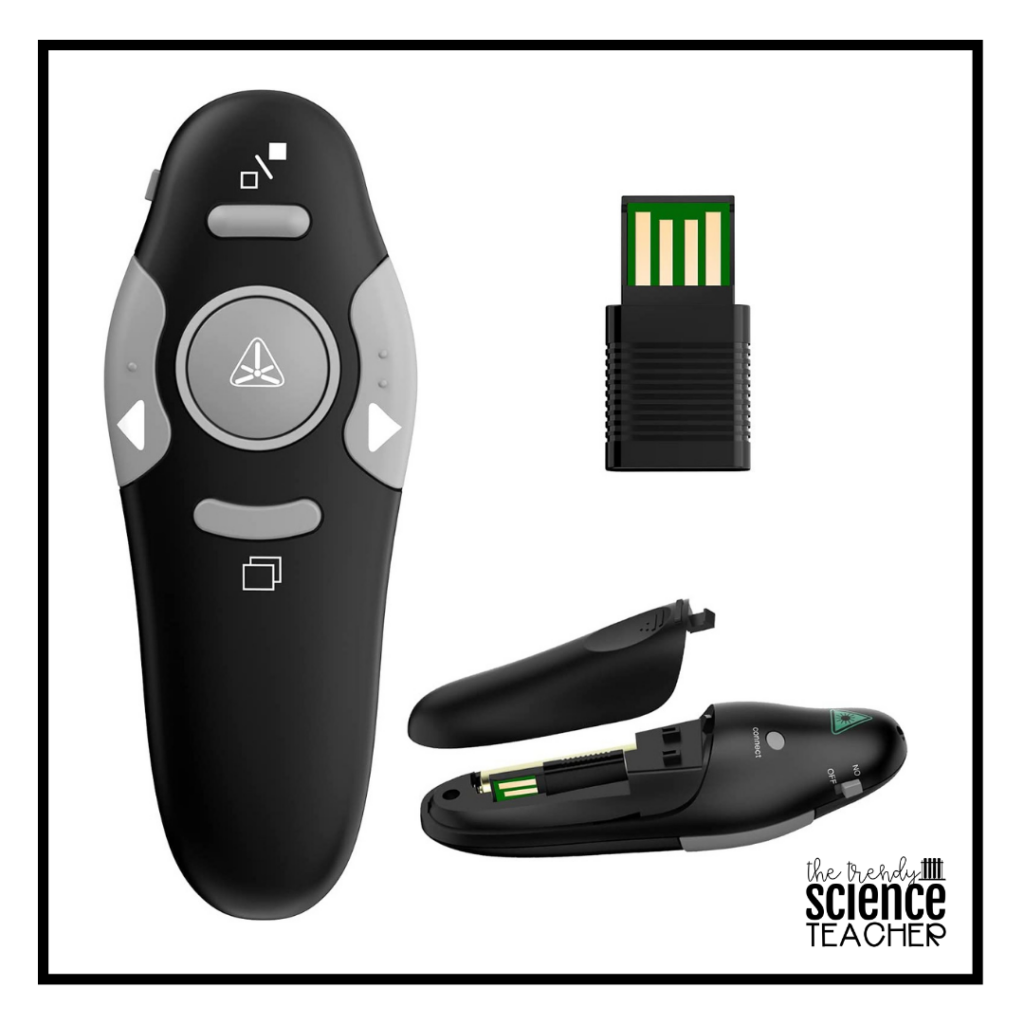 No explanation needed…I simply cannot live without THIS presentation tool. It allows me to move around the room while advancing my presentation slides which keeps my students on their toes!
#9: Flexible Seating Options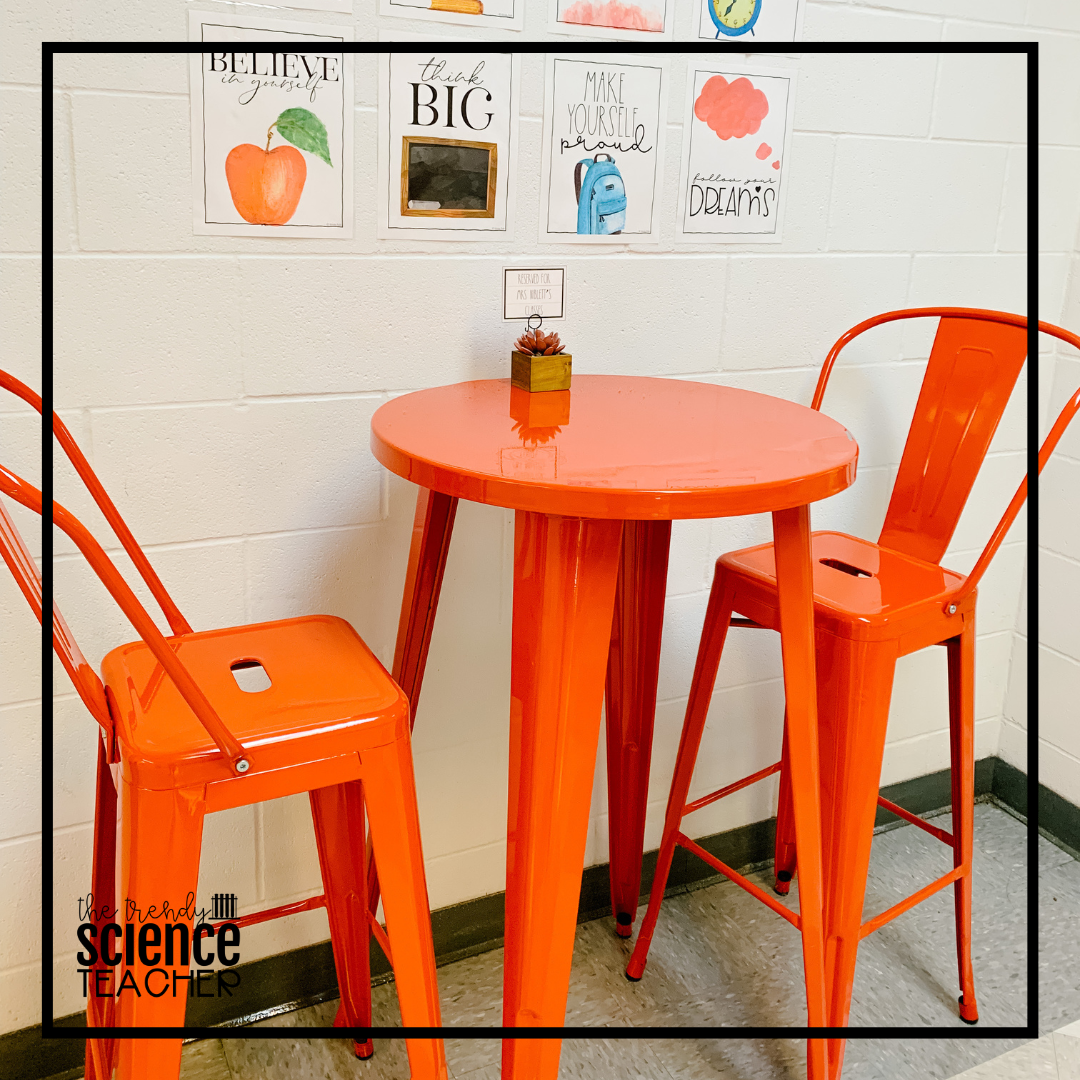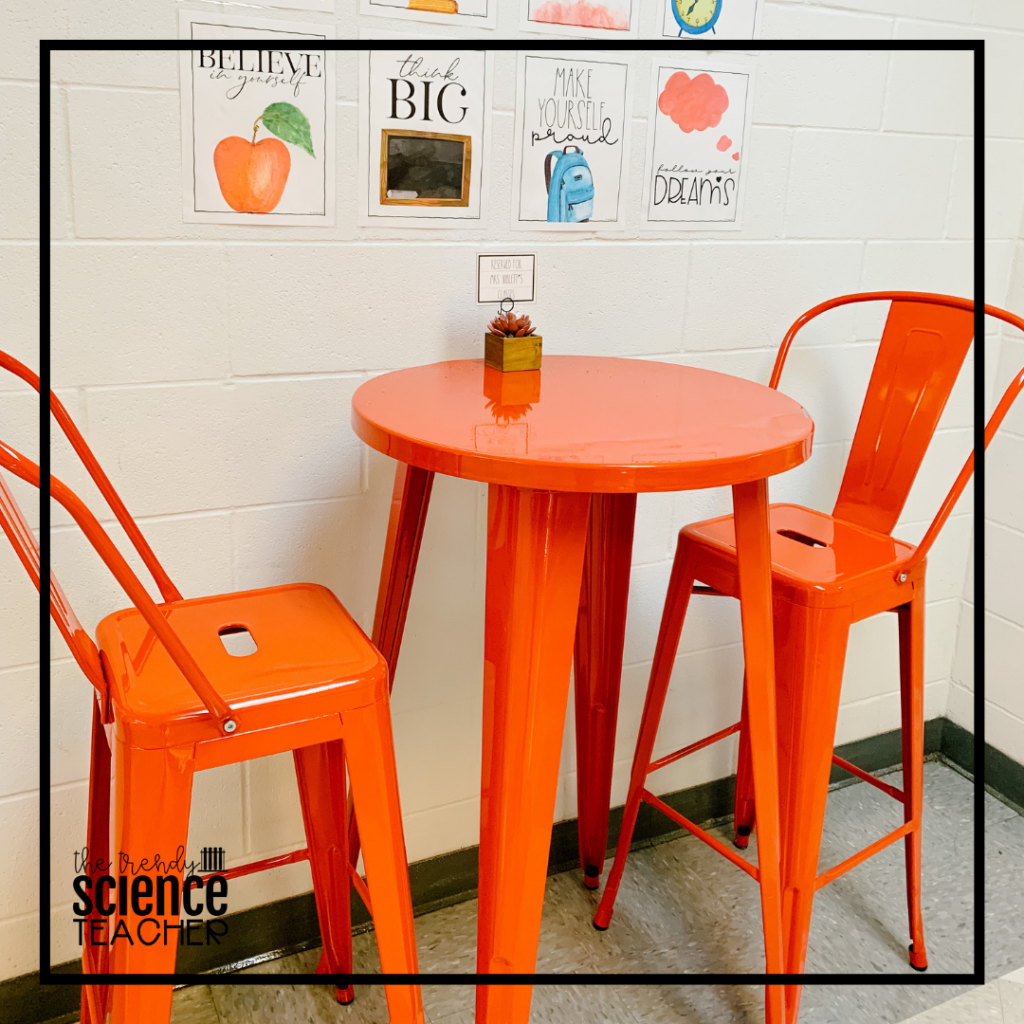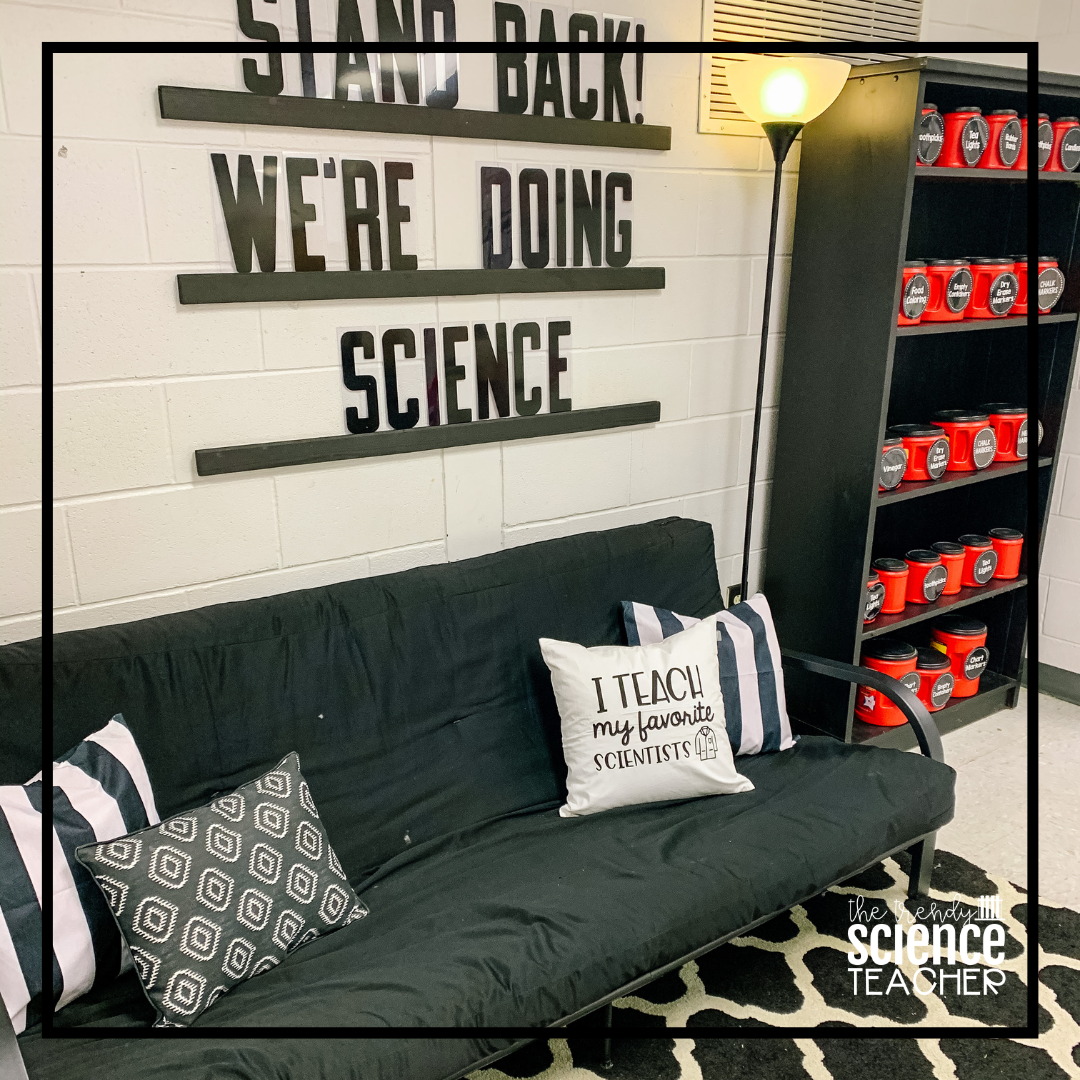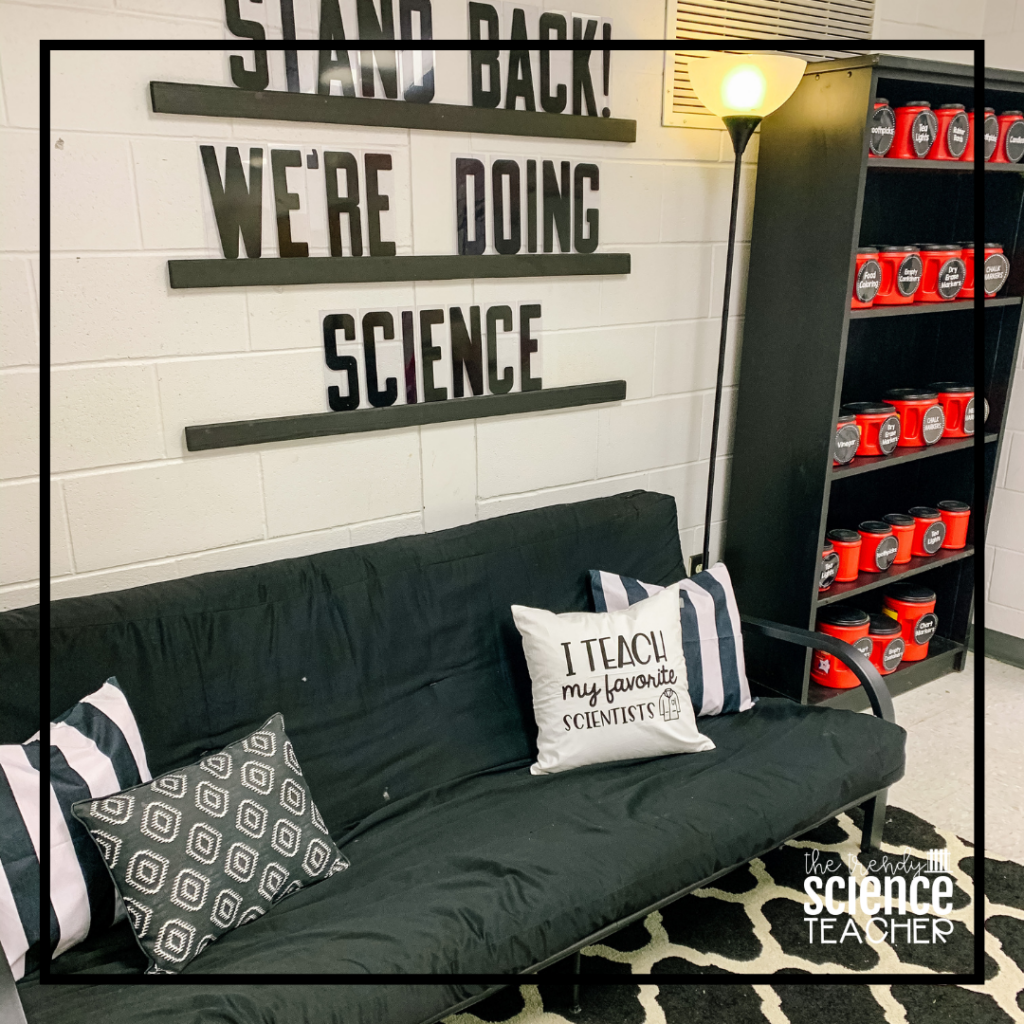 These next items have made my classroom complete! I introduced flexible seating into my high school Science classroom a few years ago and BOY…were my students impressed with the seating options that I had to offer! While I have lots of different options, the futon and café tables are my students' favorite options.
#10: Stickers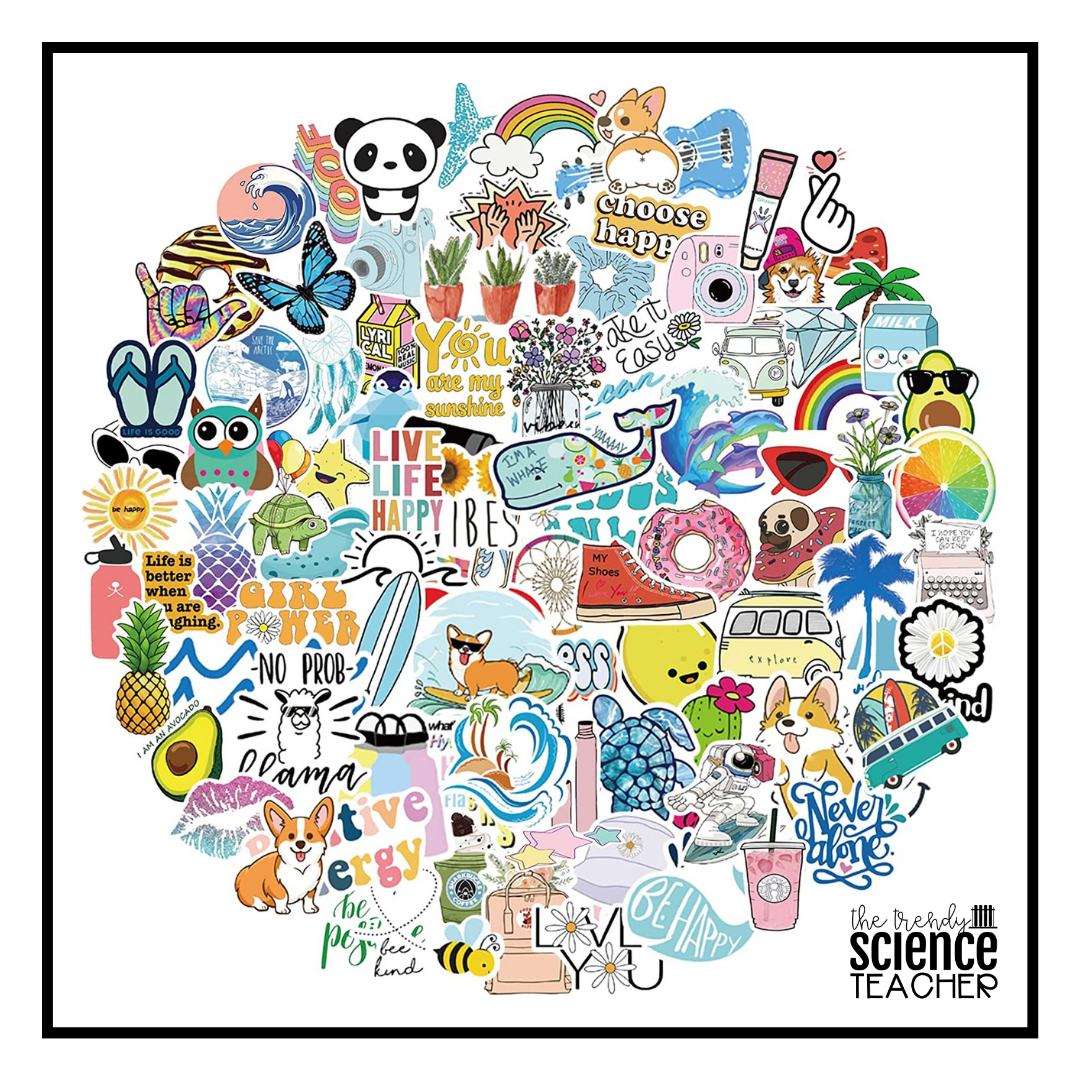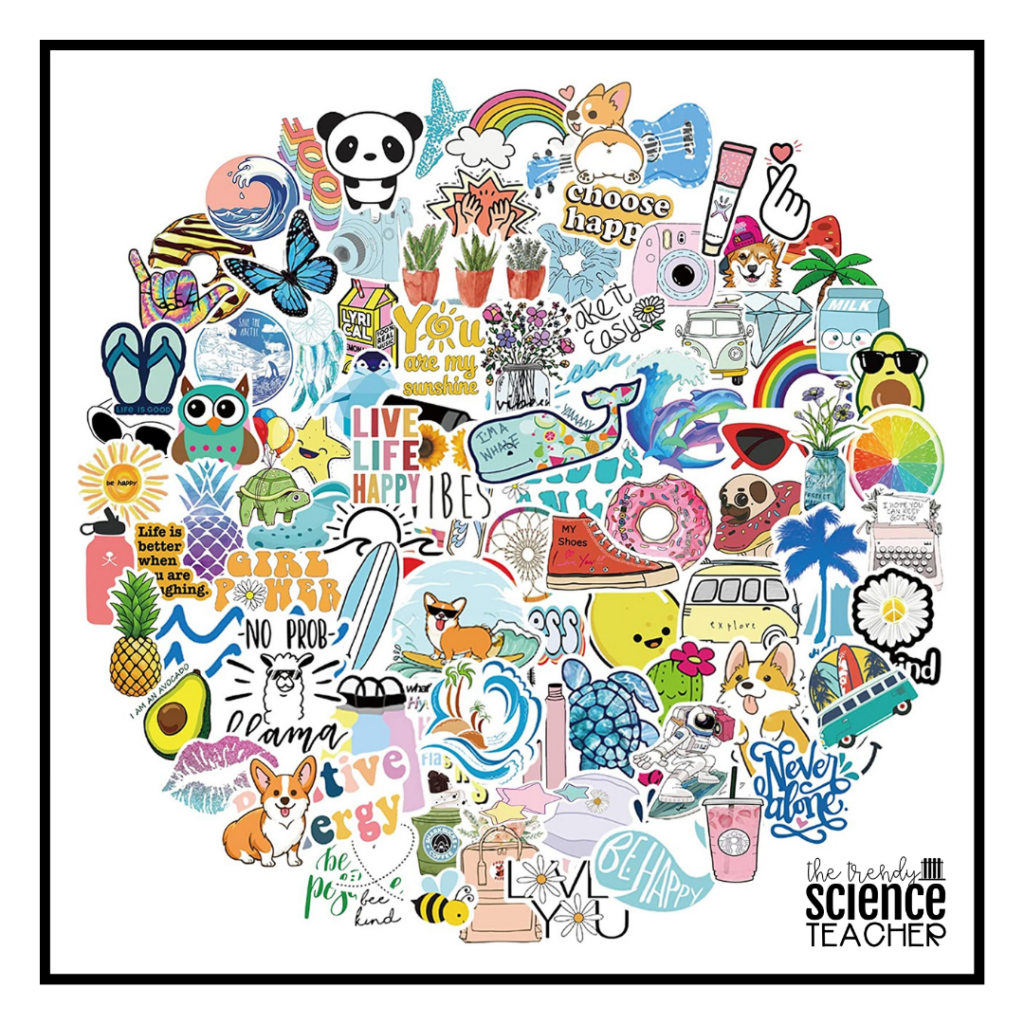 Need a fun reward for your middle or high school students? I use these stickers as part of my ticket system (for classroom management). My students LOVE them!
#11: Battery Powered Tap Lights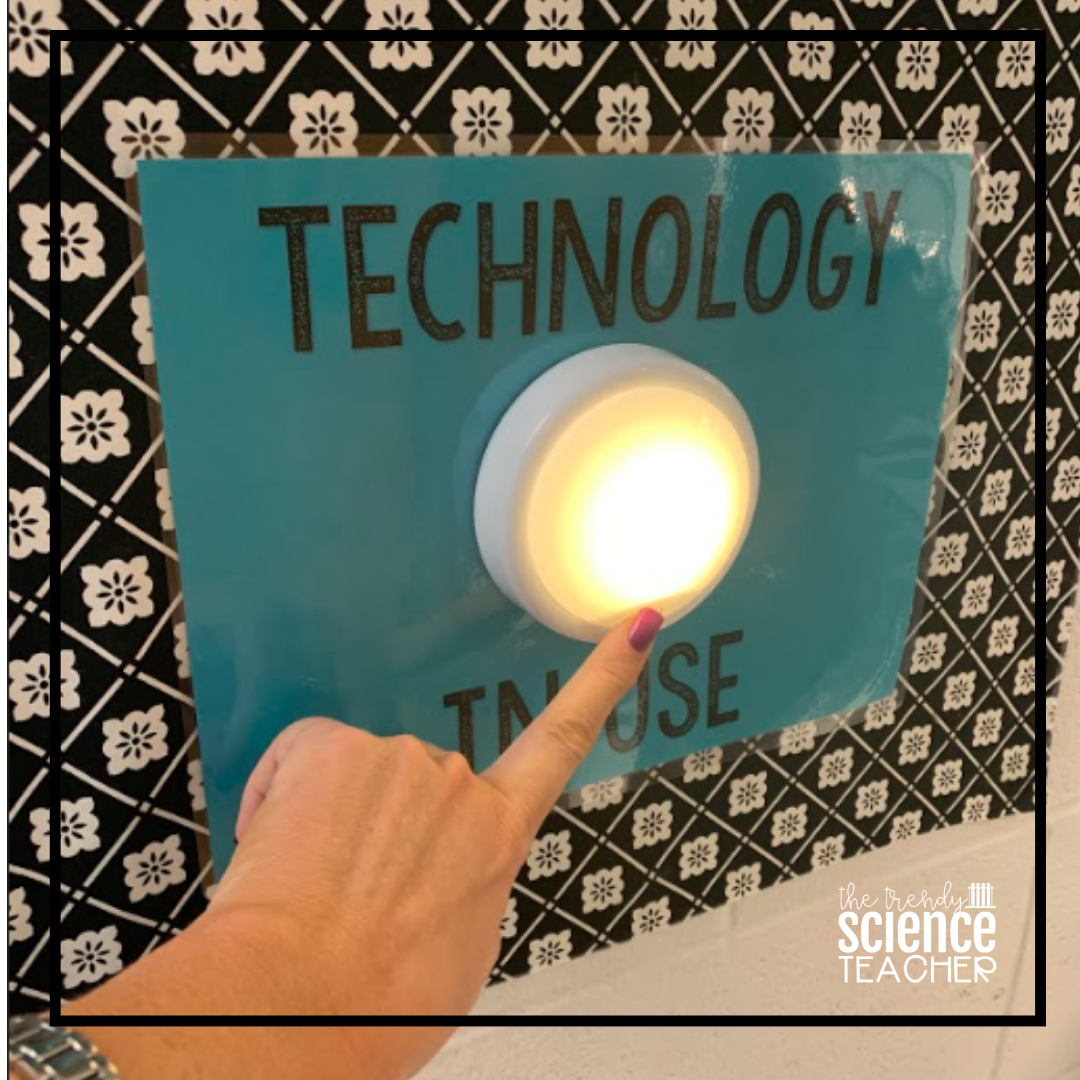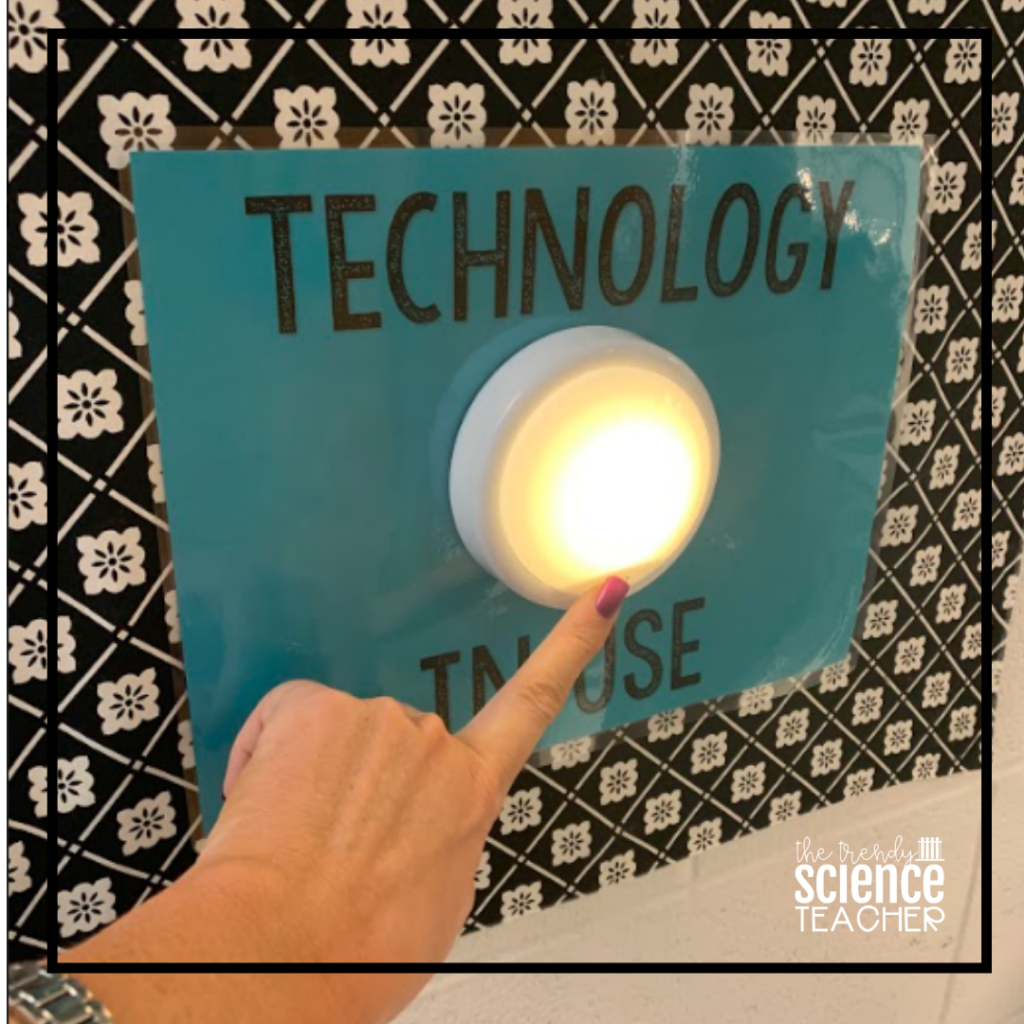 Since my school is a BYOD (bring your own device) school AND one-to-one, I need a visual que that lets my students know when it is acceptable to use devices in the classroom. I mounted (with a Velcro strip) this battery powered tap light on the wall for students to serve as a non-verbal signal that I am allowing devices to be used.
#12: Laptop Bag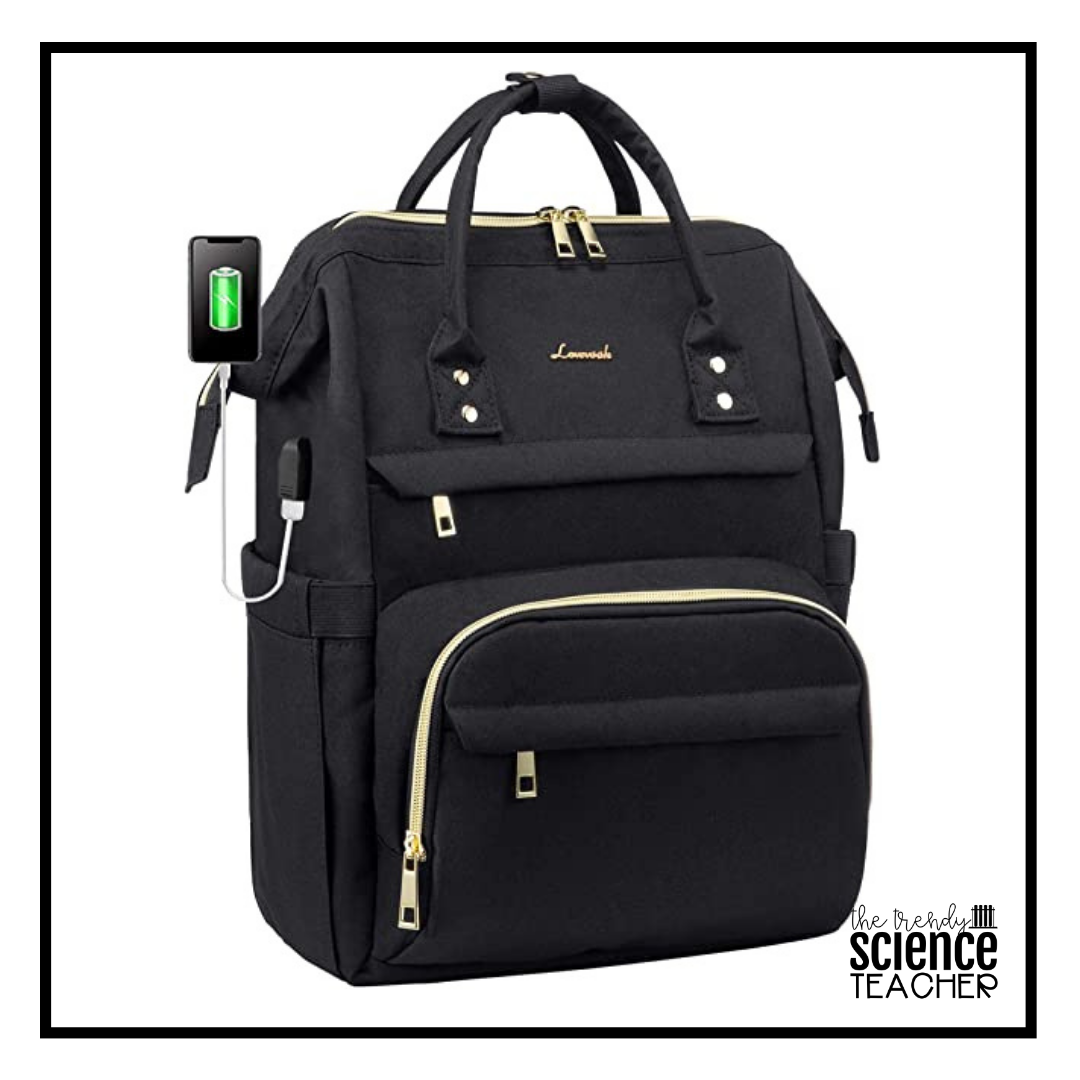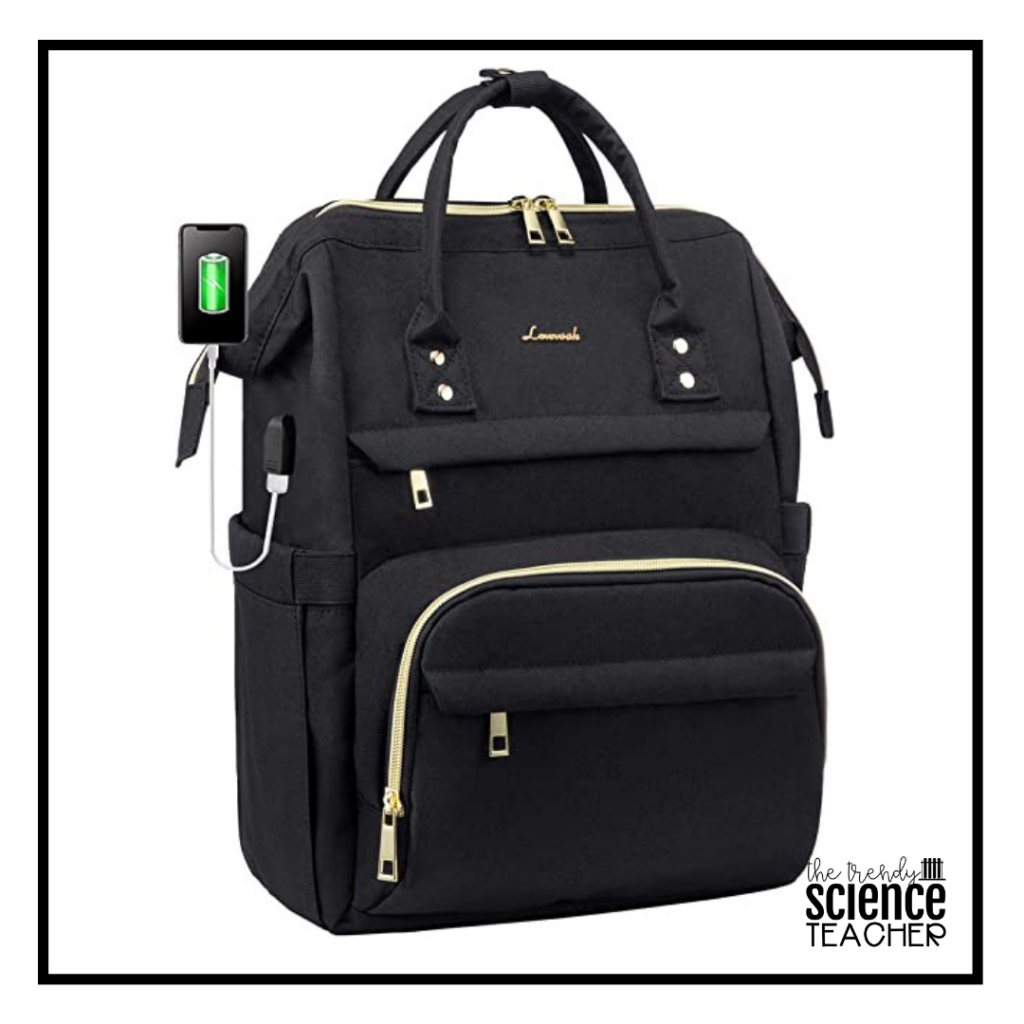 I cannot recommend this bag enough! It fits my laptop, charging cord, teacher planner, and #allthethings. I love that it has so many compartments, comes with a charging cord, and has so many different color options. If you're looking for a durable and spacious teacher bag, you've got to add this one to your cart!
#13: Tumbling Towers Game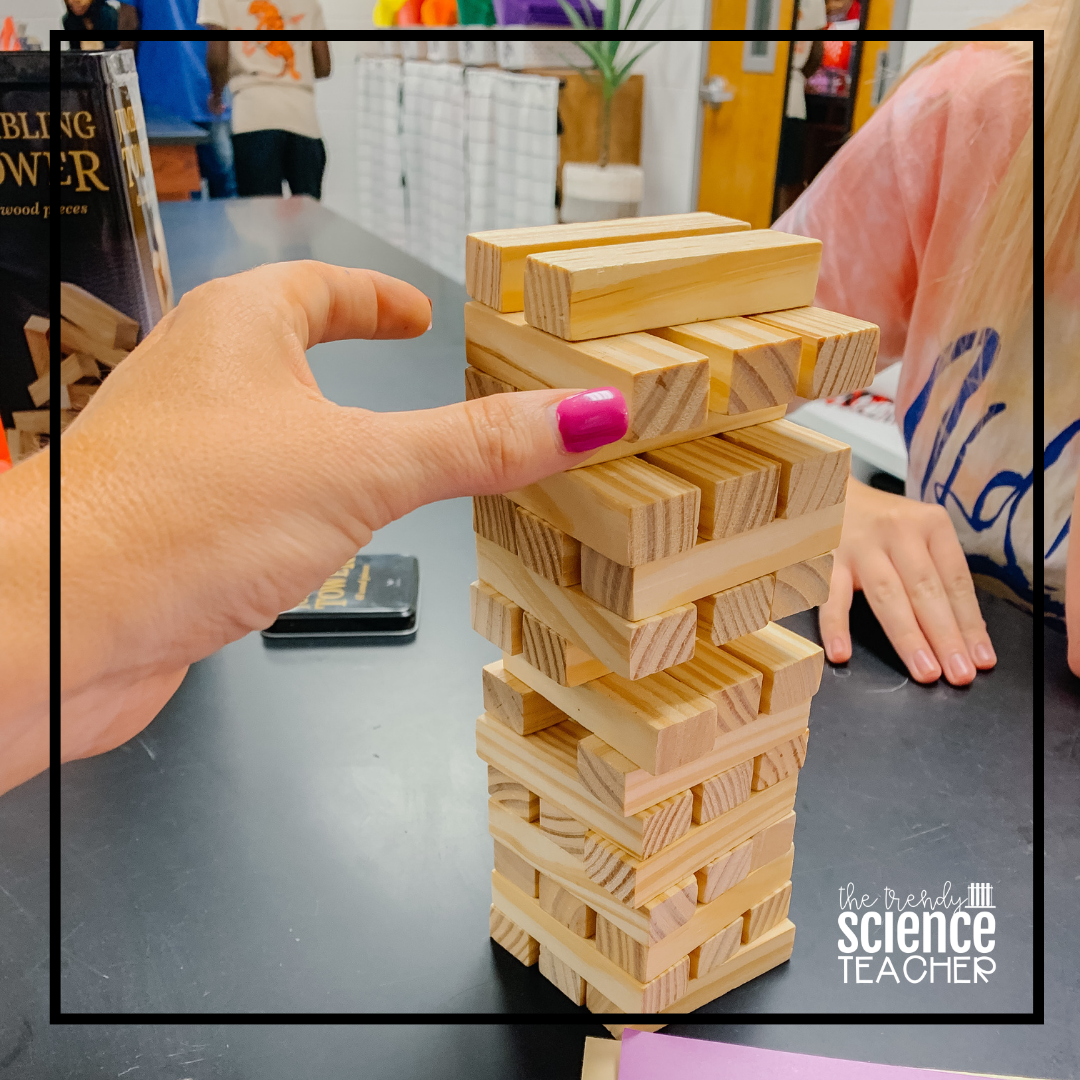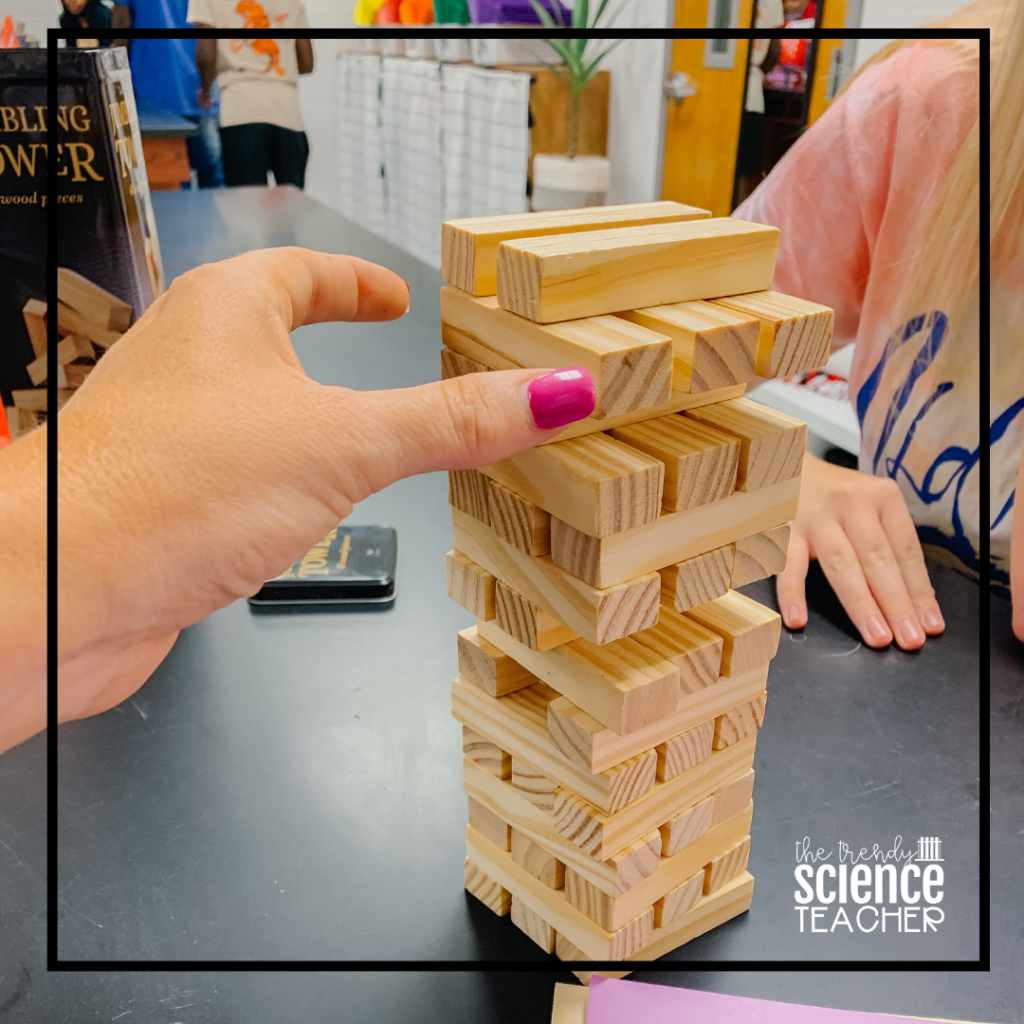 This tumbling towers set made it on my list of Amazon MUST-HAVES for teachers because it is the most fun review game! (Click HERE to learn all about using this game for review.) Invest in a few sets of these…. and thank me later.
#14: 10-Drawer Rolling Cart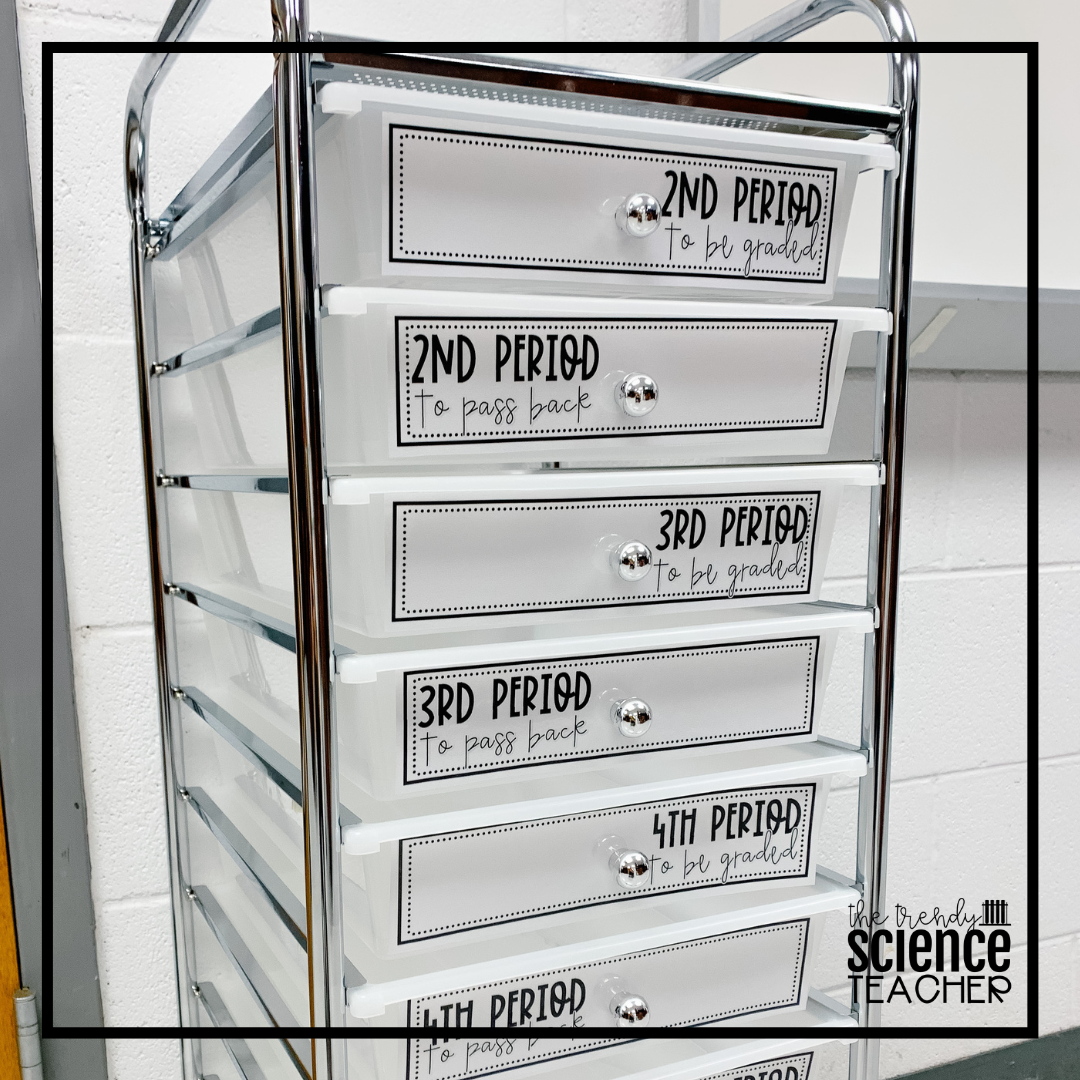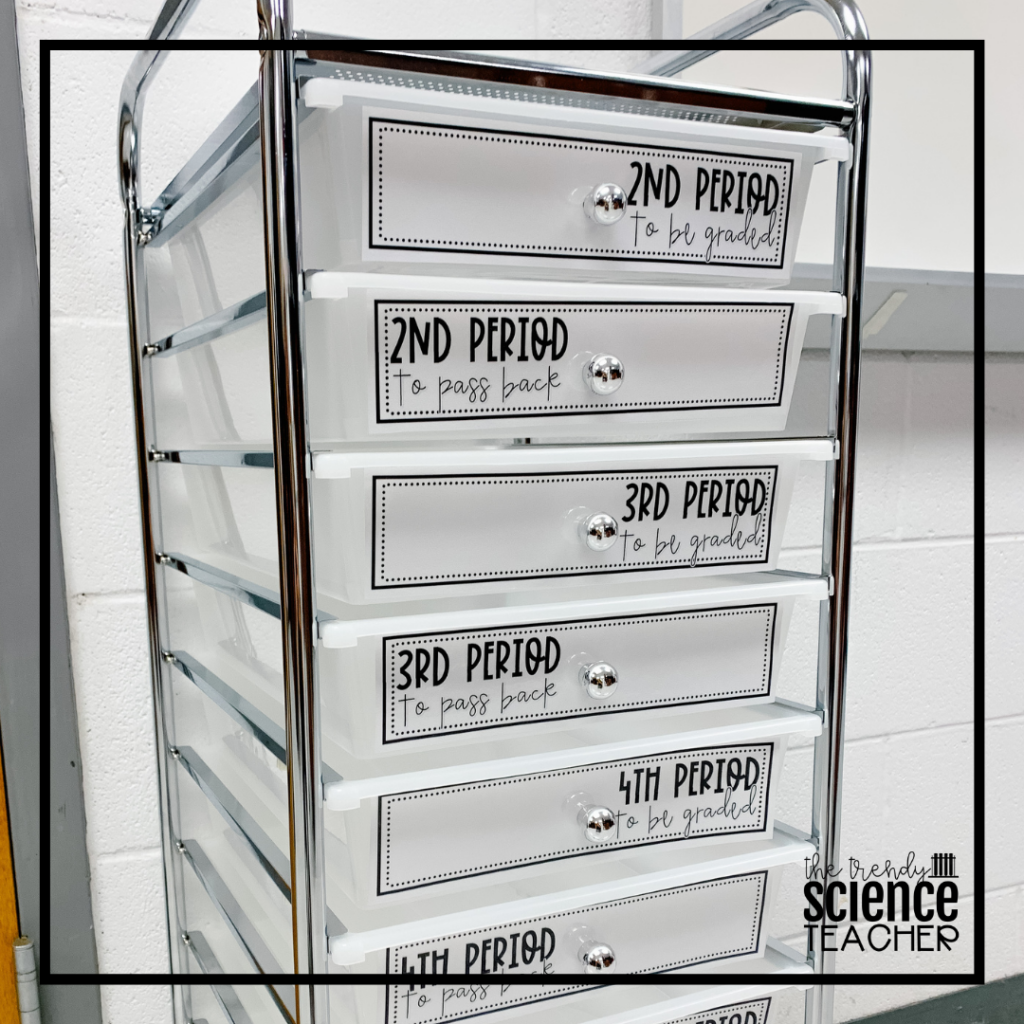 These carts are so incredibly versatile! I have seen so many creative purposes for these carts in other teachers' classrooms. They have been a game changer in my quest to become more organized and I couldn't make a list of Amazon Must-Haves without including this organizer cart on my list. There are 10 drawers and I happen to teach 5 classes throughout the day. I have designated 2 drawers for each class- one is for papers that NEED to be graded and the other is for papers that are READY to be handed back to students.
This is extremely helpful in keeping me organized with my grading system, so that I don't feel overwhelmed by a pile of papers stacked on my desk. It's one of my favorite Amazon Must-Haves!
#15: LED Message Board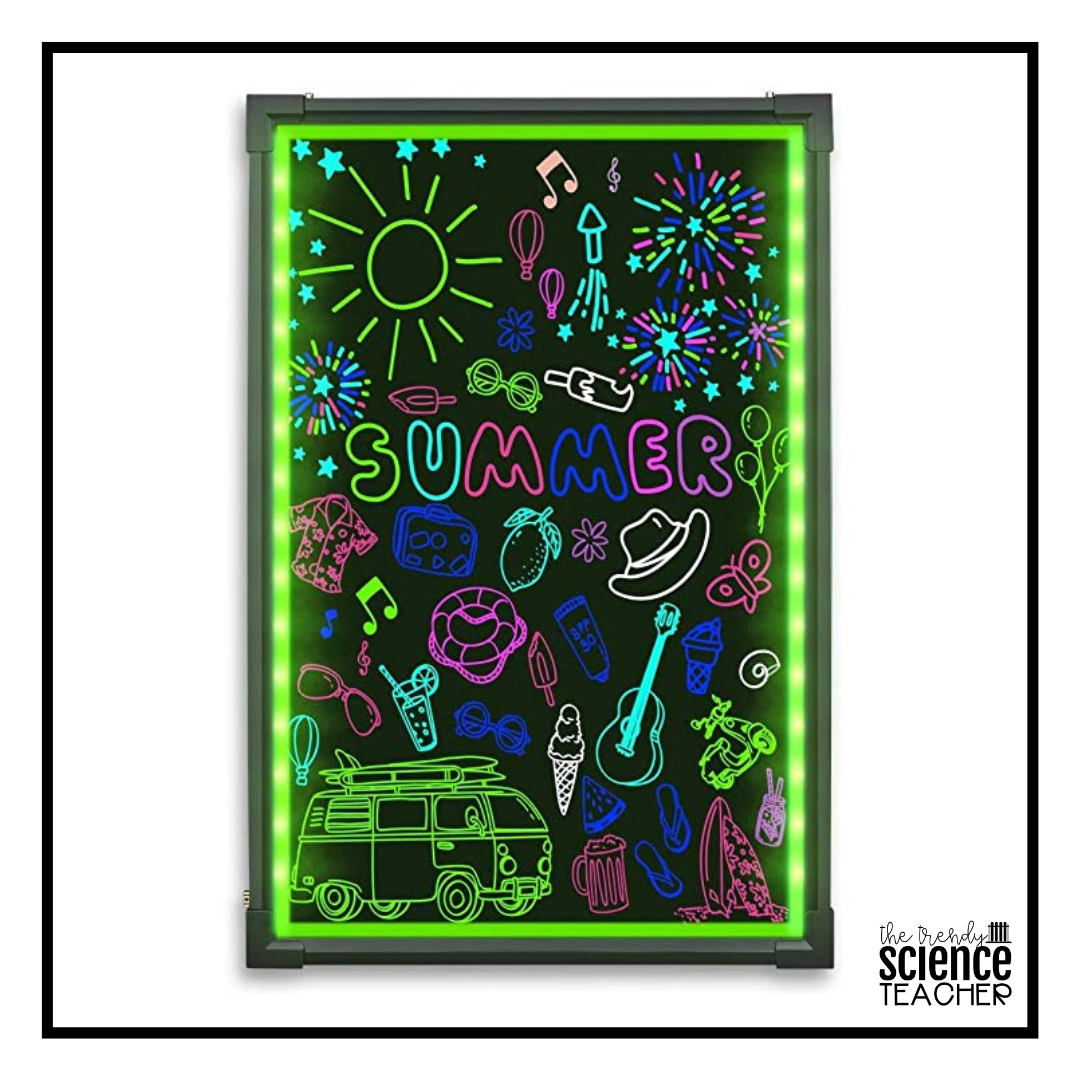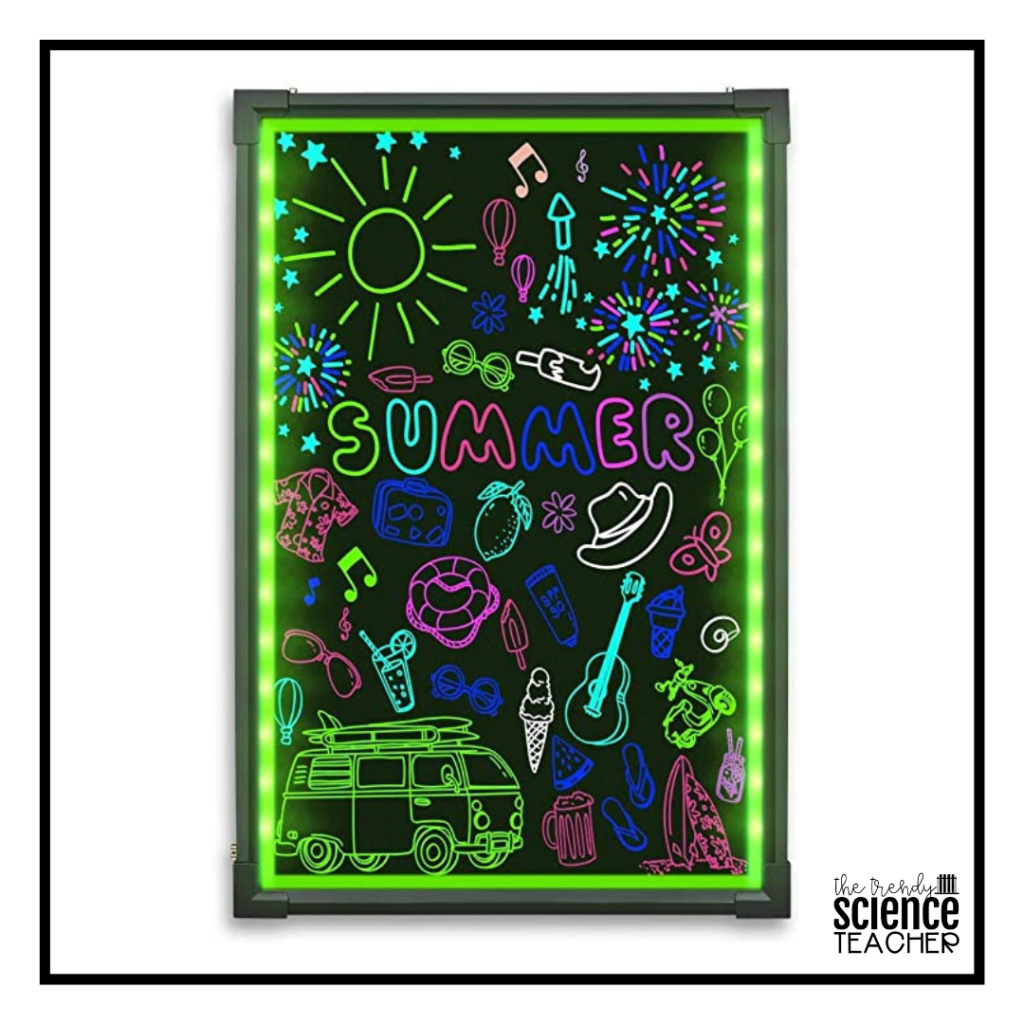 I shared this message board over on my Instagram page several times last school year and received so many questions about it. I love displaying announcements, reminders, and birthday shout-outs on this message board. It's a fun addition to my classroom and my students love it!
---
Well…there you have it! My top 15 Amazon Must-Haves for Teachers. Please comment below if you have an "Amazon Must-Have." I'd love to add to MY wishlist! 🙂