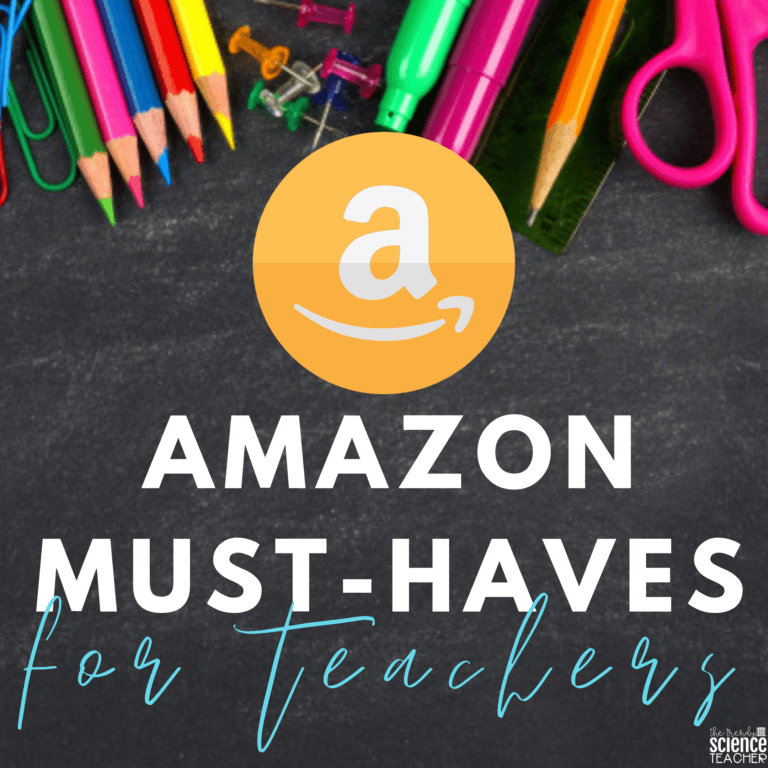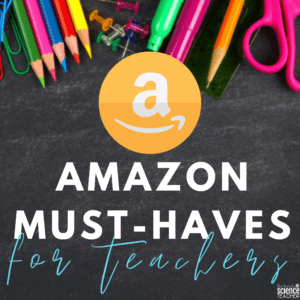 This post contains affiliate links for Amazon. By purchasing an item on the Amazon site using these links, I will receive a small commission on your purchase. This commission does not affect the price of your item.  For more information about my Disclosure Policy, please visit this link. Keep reading for my top 15 Amazon Must-Haves!
Amazon is my JAM! It's my go-to for #allthethings. I am a sucker for the opportunity to sit around in my PJ's ordering everything from make-up to groceries. I think I may be a bit of an Amazon addict.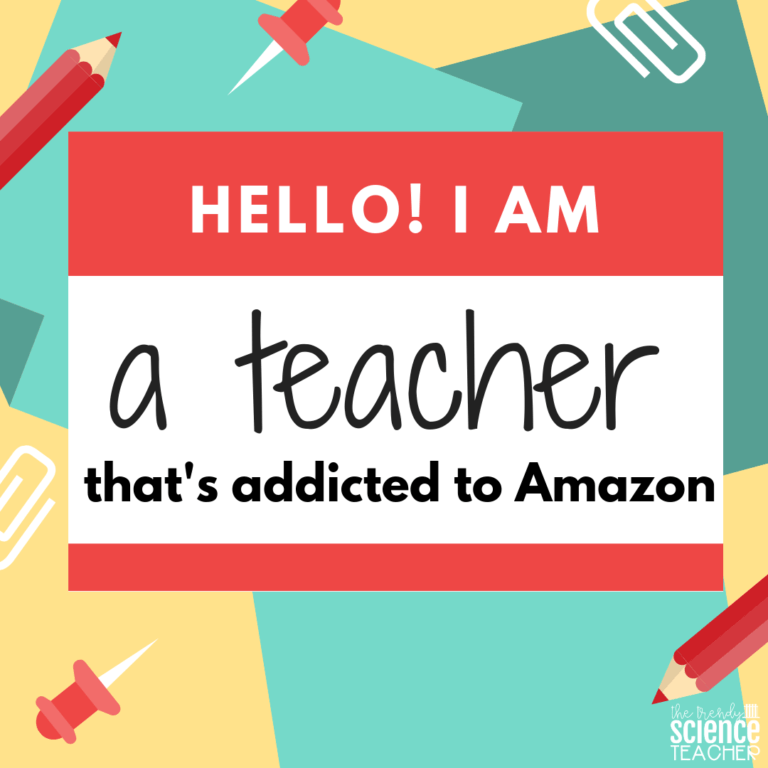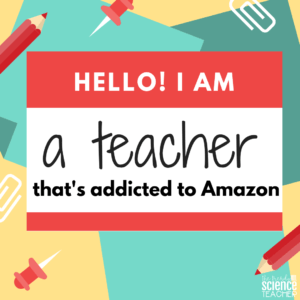 Amazon is also my go-to for all of my FAVORITE classroom hacks, organization systems and resources. Check out my 15 AMAZON MUST-HAVES FOR TEACHERS!
Amazon Must-Haves #1: Electronic Doorbell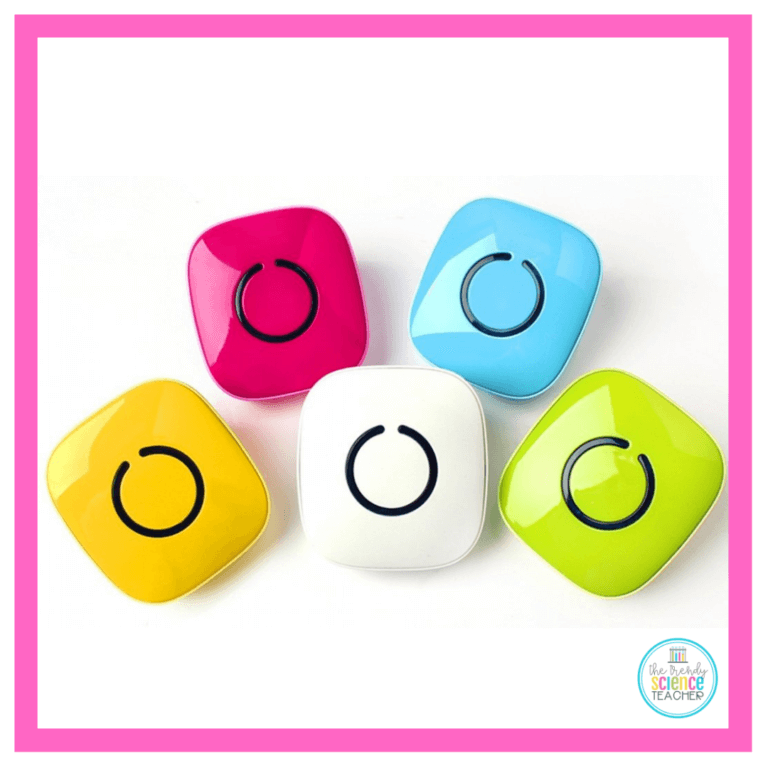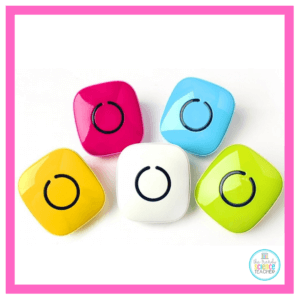 One of the BEST classroom management tools that I have in my teacher toolbox is my electronic doorbell. Not only was it cheap and easy to install, but it is a LIFESAVER for teachers who use station activities or learning centers in the classroom. I love to set up stations and have my students rotate every few minutes. The problem was, I found myself yelling over the chatter of the students' conversations and thought, "There's got to be a better way!"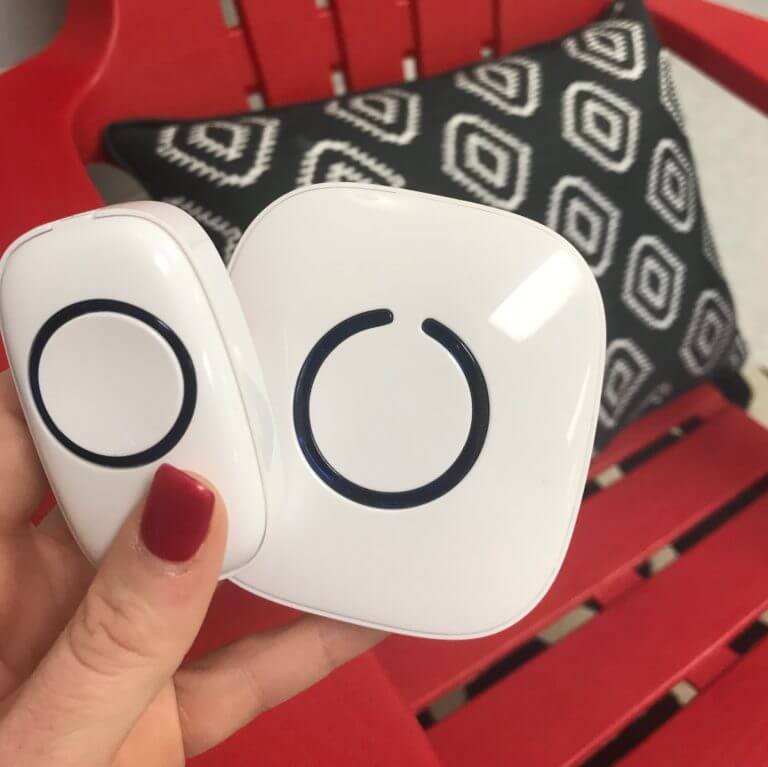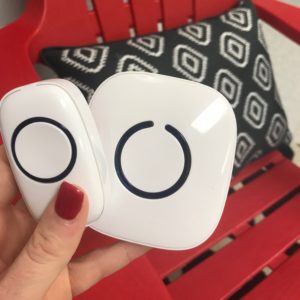 And then I found the electronic door bell. I just plug it in and press a button and voila! I have a rotation cue that is WAYYYY better than me yelling over the students. When I want my students to rotate to a new station, I ring the doorbell (there are like 20 different chime options) and the students rotate on cue! It's AMAZING! Check it out on of my favorite Amazon must-haves HERE!
Amazon Must-Haves #2: Hanging File Folders

Five years into teaching, I didn't have a procedure in place for students that needed to return "LATE" or "MAKE-UP" assignments. In those first 5 years, I lost papers and drove myself CRAZY trying to sift through the various piles of paperwork that consumed my desk. Additionally, my students didn't have a consistent method of turning in this work and often bombarded me with questions regarding the turn-in procedures of these assignments.
I realized that I needed to develop a procedure for turning in these late/make-up assignments, and with a quick search of my favorite search engine, PINTEREST, I found exactly what I needed. To place these hanging file folders on your Amazon wish list, click HERE.
Amazon Must-Haves #3: Battery Powered Lights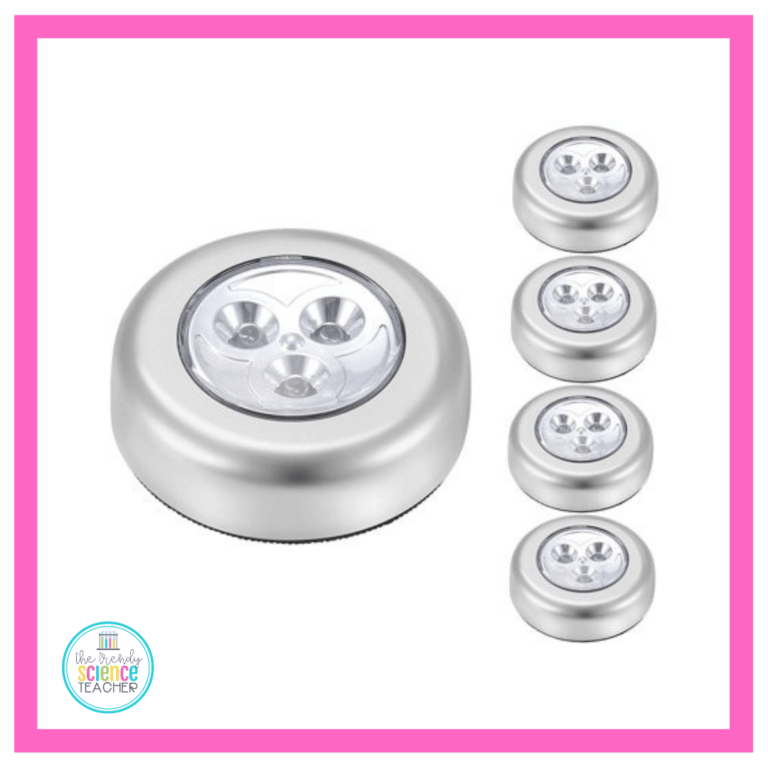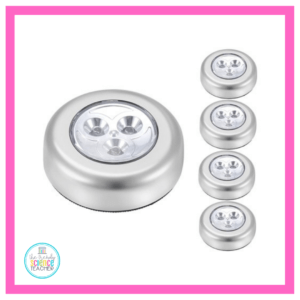 These battery powered lights are one of the best investments for my classroom. Since I am a proponent of flexible seating, student directed learning and station/center learning, my students are constantly working in groups and are spread around the room. I have these lights placed around my classroom (at every lab station and on a shelf at the front of the room). When a student/group/partnership has a question or needs assistance, they simply grab a light and turn it on.
This is a non-verbal cue that allows me to know which students need my help without them having to keep their hand in the air until I reach them. My students can continue working and the light indicates that they're in need of teacher assistance.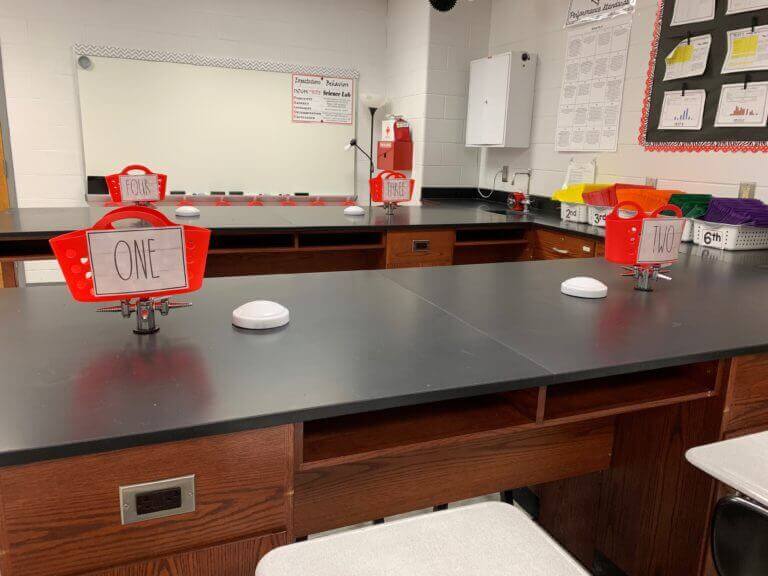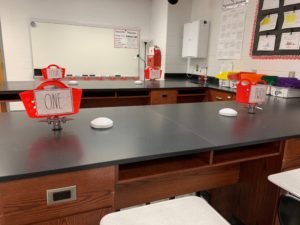 My students say it's one of their favorite "tools" in my classroom. Get this pack of 5 Tap Lights HERE!
Amazon Must-Haves #4: The BEST Pencil Sharpener EVER!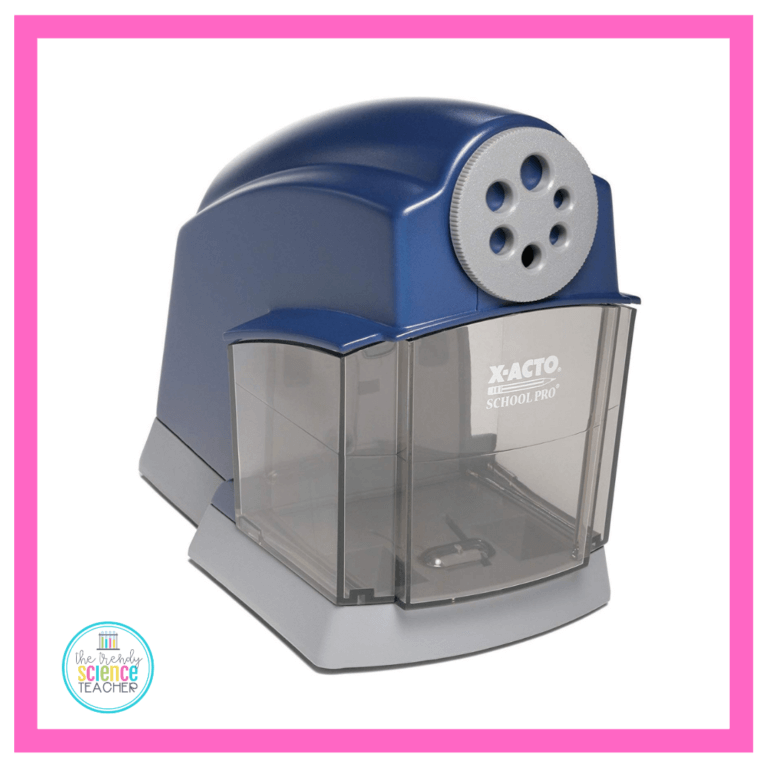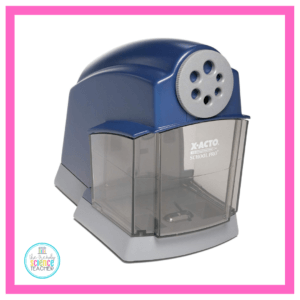 I have gone through too many pencil sharpeners to count in the 12 years that I have been teaching. Last year, a co-worker told me about this AMAZING pencil sharpener and my only regret is that I didn't know about it sooner. It is for this reason that the X-ACTO School Pro Classroom Pencil Sharpener made my list of Amazon Must-Haves! Add it to your wishlist! You won't regret it!
Amazon Must-Haves #5: Chart Markers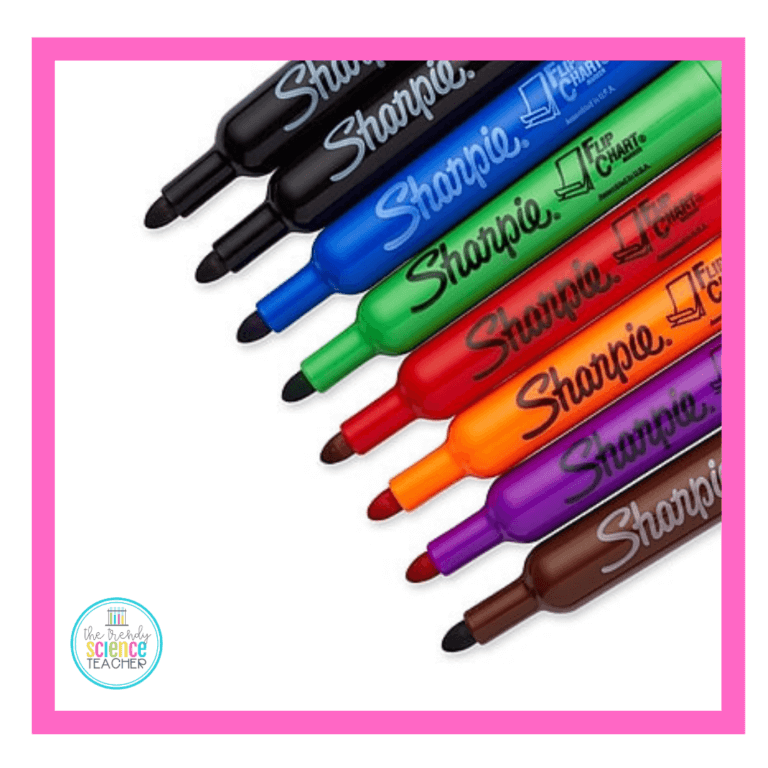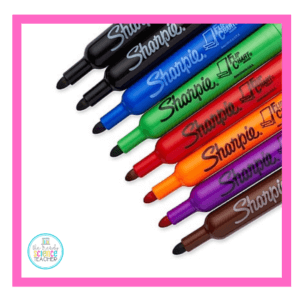 I don't know what it is about these markers, but they are the BEST ever! I ordered 12 sets about five years ago and they are still as vibrant as the day that I bought them. They are bright, withstand the use of my students, and are the perfect thickness for anchor charts. They pair perfectly with my Post-It Chart Paper (#6 on my Amazon Must-Haves list) making them the perfect addition to your classroom! Get them HERE!
Amazon Must-Haves #6: Post It Sticky Easel Pad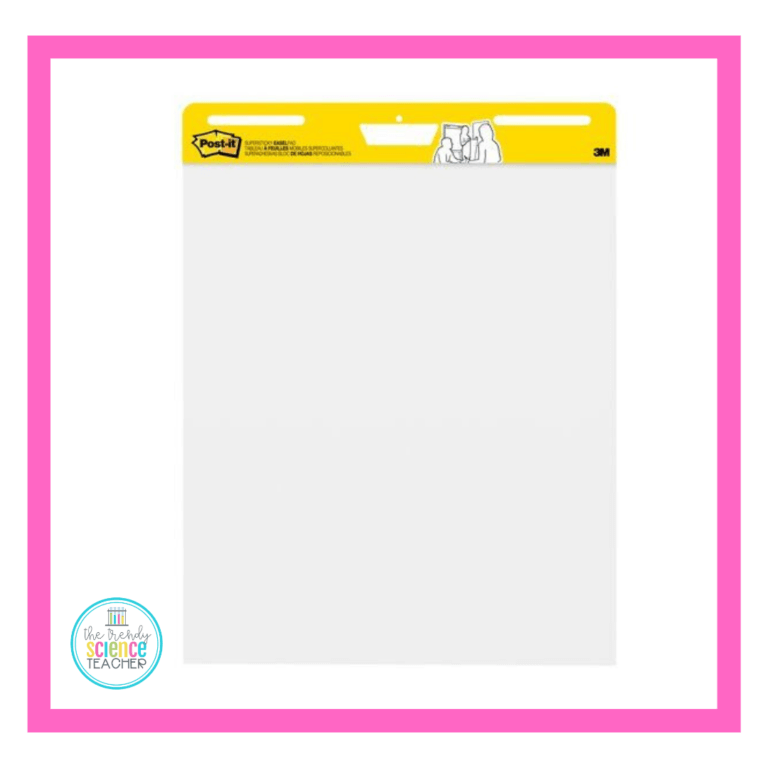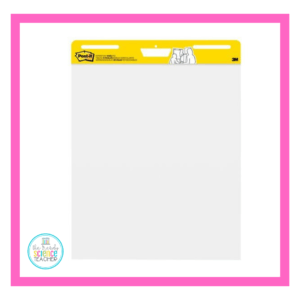 When the description says "super sticky," you can bet your britches that STICKY is exactly what you get. I have used cheaper versions of the sticky easel chart paper, but have been disappointed that I have to add extra tape to reinforce the paper. With the Post-It brand chart paper, the adhesive sticks to just about any wall without the need to reinforce. Check out Pinterest for ideas on how you can use the AMAZING chart paper in your classroom! Click HERE to add the Post It Sticky Easel Chart Pad to your Amazon Wish List!
Amazon Must-Haves #7: The 10-Drawer Organizer Cart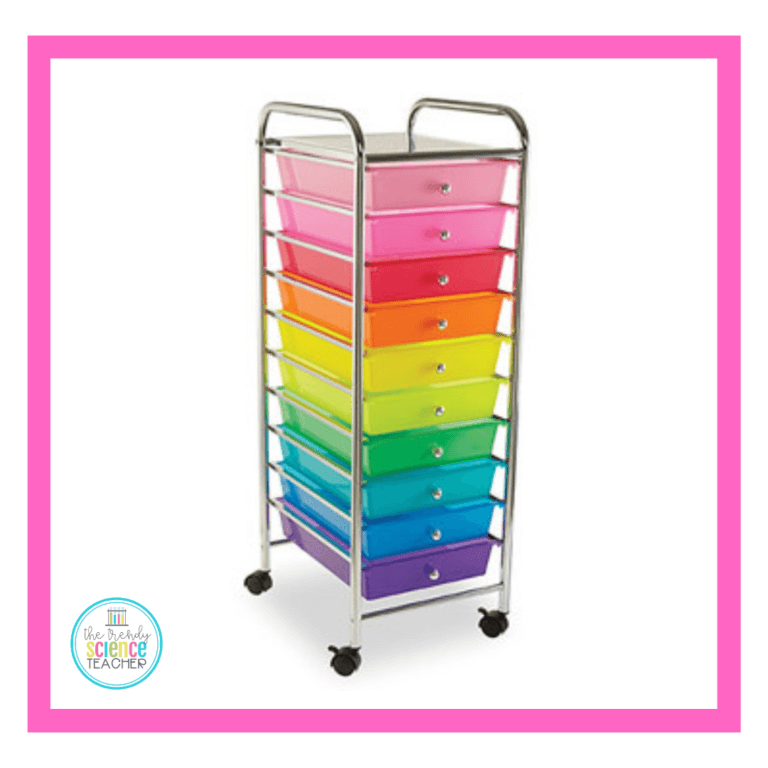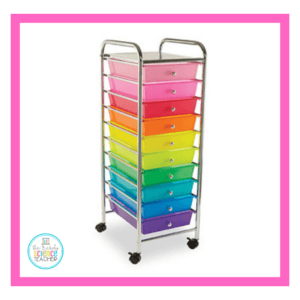 These carts are so incredibly versatile! I have seen so many creative purposes for these carts in other teachers' classrooms. They have been a game changer in my quest to become more organized and I couldn't make a list of Amazon Must-Haves without including this organizer cart on my list. There are 10 drawers and I happen to teach 5 classes throughout the day. I have designated 2 drawers for each class- one is for papers that NEED to be graded and the other is for papers that are READY to be handed back to students.
This is extremely helpful in keeping me organized with my grading system, so that I don't feel overwhelmed by a pile of papers stacked on my desk. It's one of my favorite Amazon Must-Haves!
Click HERE to add this 10-Drawer Organizer Cart to your wish list!
Amazon Must-Haves #8: Colorful Classroom Caddy Organizer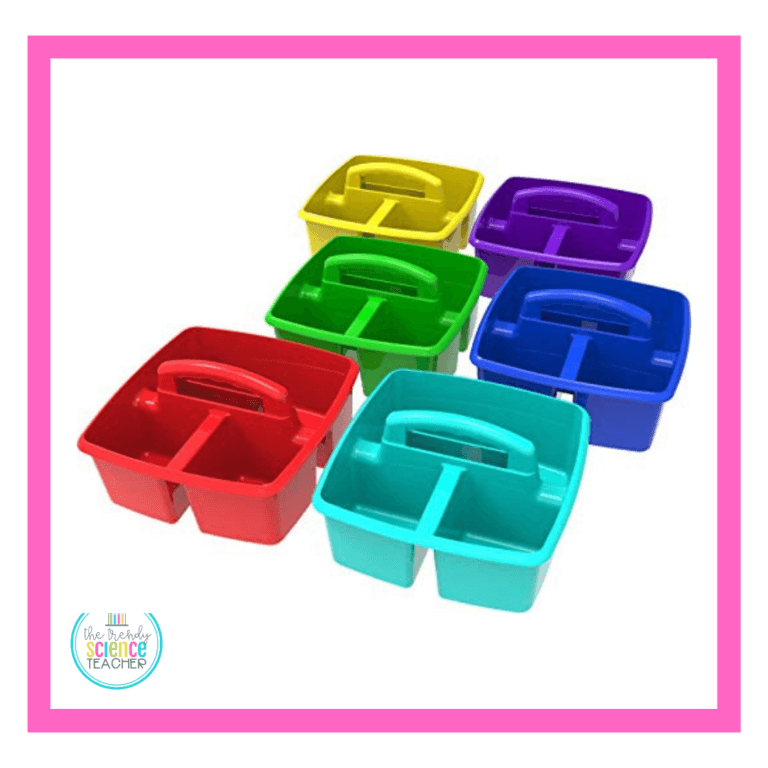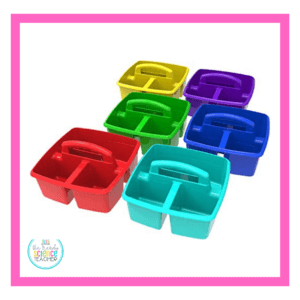 I am a high school Science teacher with 3 different preps. Therefore, it is extremely difficult to take down/set up for labs and activities between classes. These classroom caddies provide me with a way to transition from one activity to the next with ease. I simply use the caddies to hold supplies for the activities that I will be doing.
All my students have to do is…
1) grab a caddy
2) complete the activity
3) return the supplies back to the caddy and VOILA!
I'm ready for my next class activity. I have 2 sets of 6 colored caddies, for a total of 12. There are so many ways that these caddy organizers can be used.
Click HERE to add these Colorful Classroom Caddy Organizers (pack of 6) to your Amazon Wish List!
Amazon Must-Haves #9: Thermal Laminator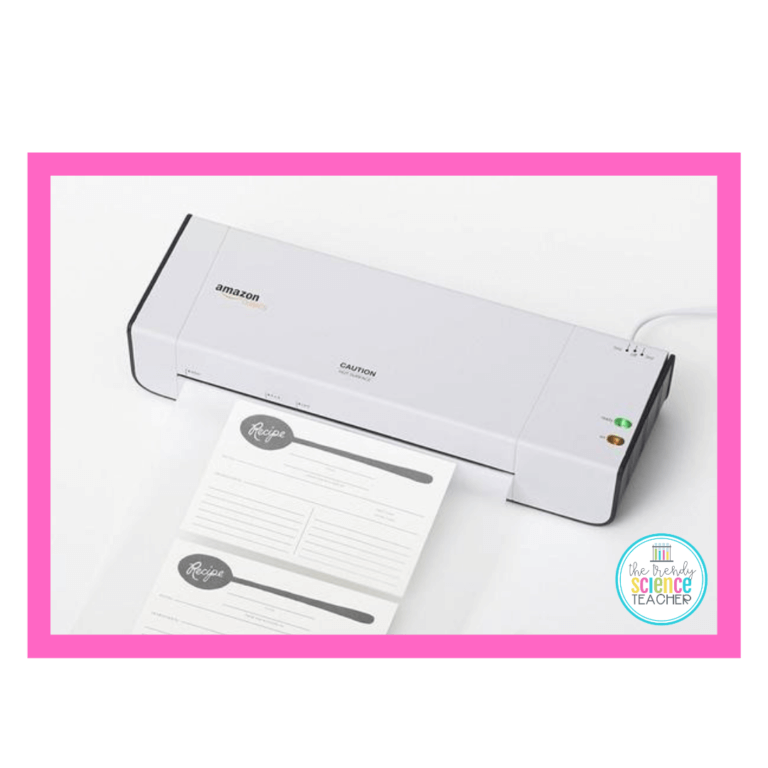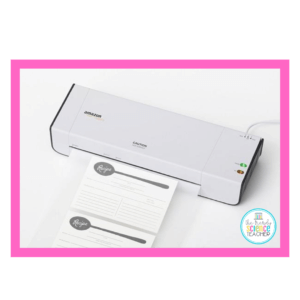 If you don't have one of these babies, YOU ARE MISSING OUT! Not only do I have one for my classroom, but I keep one in my home office as well. AND…I give them to my kids' teachers at the beginning of the school year because I love them so much! I laminate EVERYTHING and these laminators heat quickly and provide a sturdy laminate that is great for reinforcing task cards, station direction sheets, keepsakes, and news clippings. Grab yours HERE!
Amazon Must-Haves #10: Alexa-Amazon Echo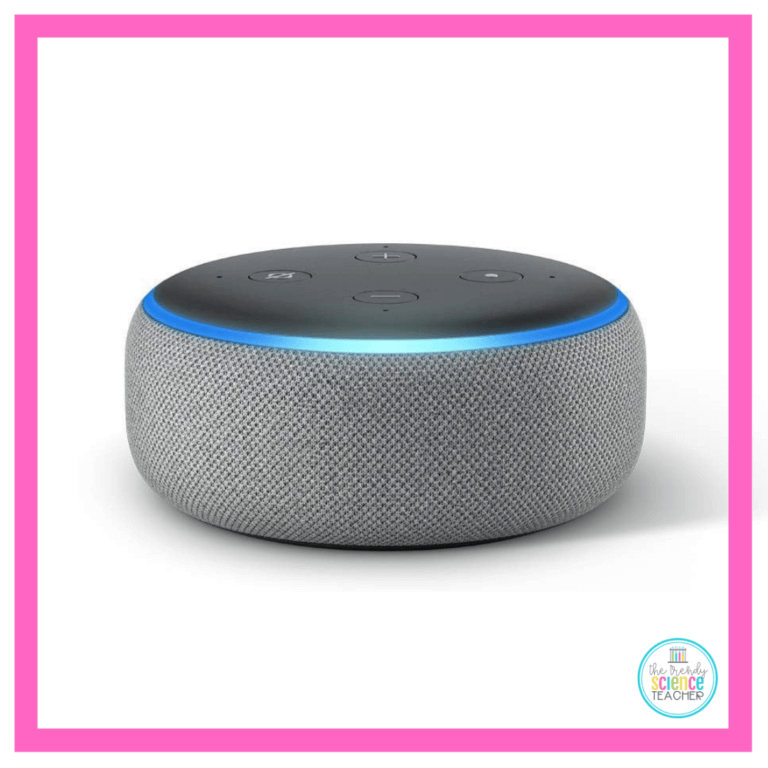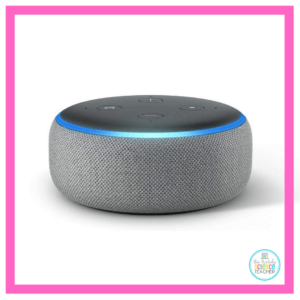 You may be wondering…how can the Amazon Echo be used in the classroom? I wondered the same thing before I made this purchase. After a little research, I was BLOWN away by the multiple uses that this technology can have in the classroom. It is a perfect fit for my student directed classroom activities and the students LOVE it!
In an attempt to teach students about modern day research, I have them ask "Alexa" the questions that come to mind as the students have them. Check out my Alexa in the Classroom Blog Post to see other uses for Alexa.
Ready to add this technology to your list? Click HERE!
Amazon Must-Haves #11: Presentation Clicker
No explanation needed…I simply cannot live without THIS presentation tool. It allows me to move around the room while advancing my presentation slides which keeps my students on their toes! Click HERE to add my favorite presentation clicker to your wish list!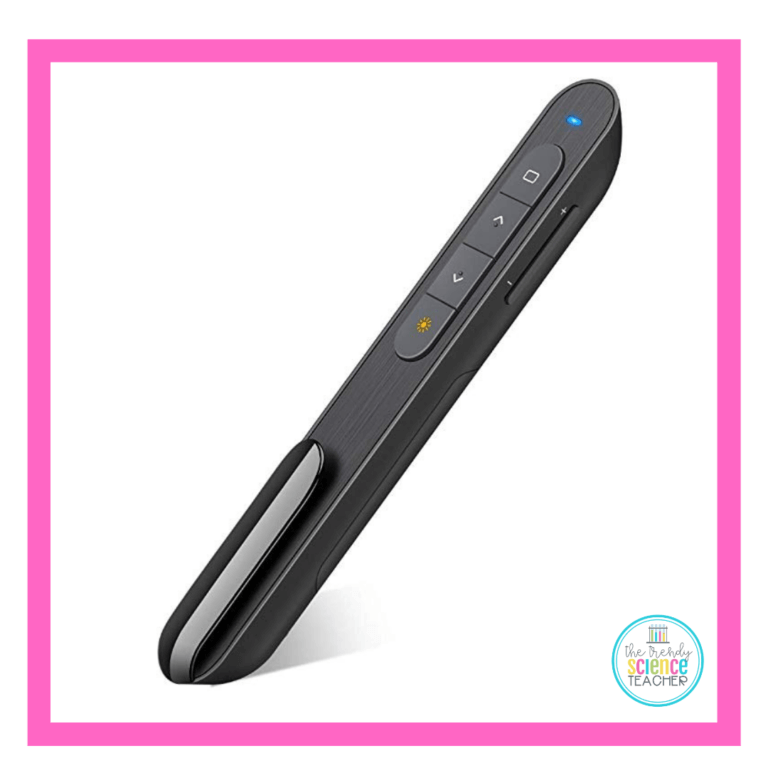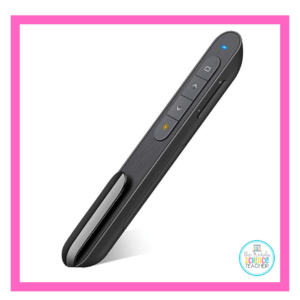 Amazon Must-Haves #12, #13 & #14: Flexible Seating
The next 3 Amazon Must-Haves have made my classroom complete! I introduced flexible seating into my high school Science classroom a year ago and BOY…were my students impressed with the seating options that I had to offer!
Flexible Seating Option 1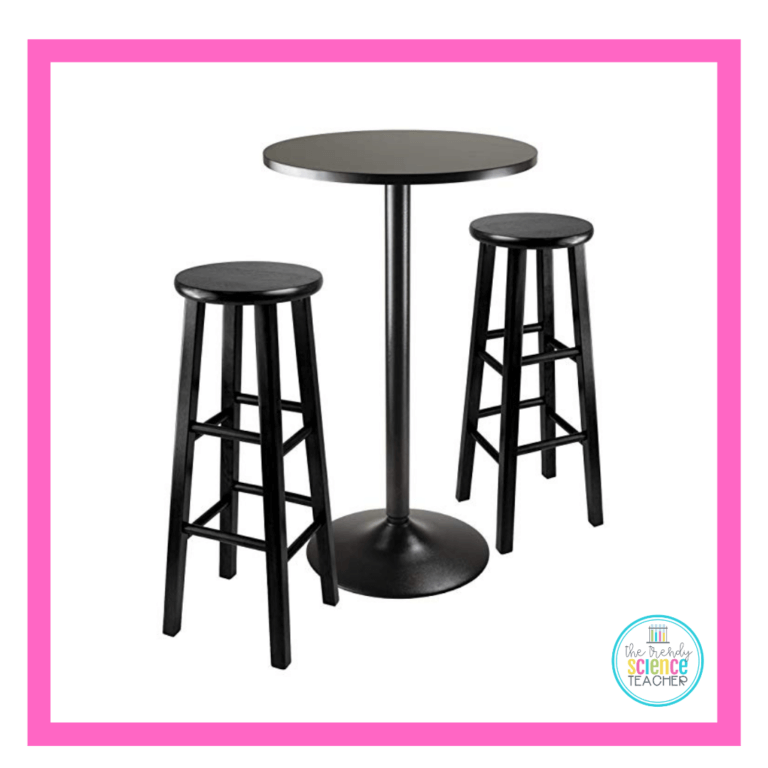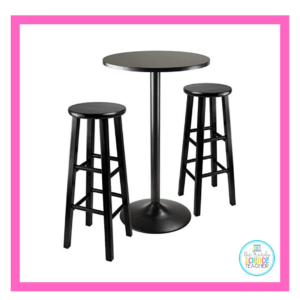 Flexible Seating Option 2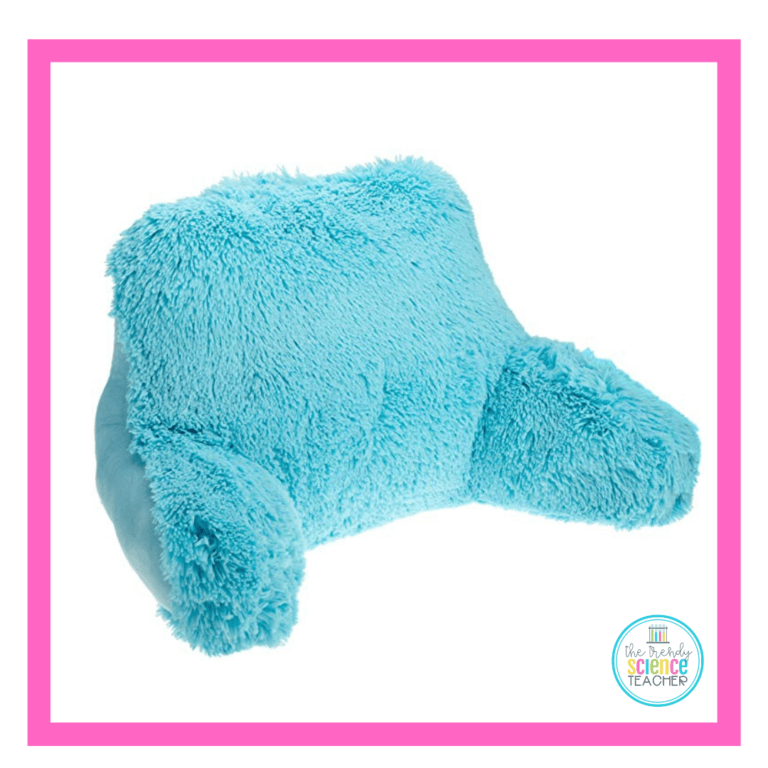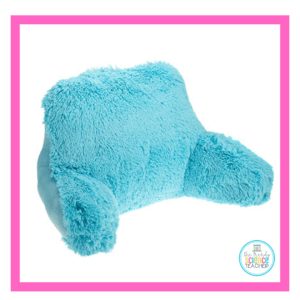 Flexible Seating Option 3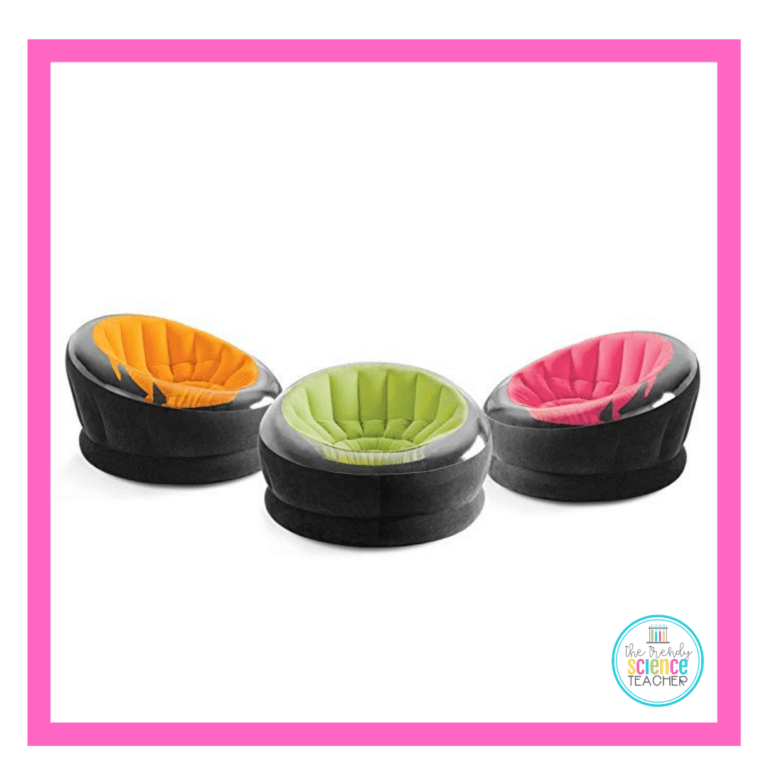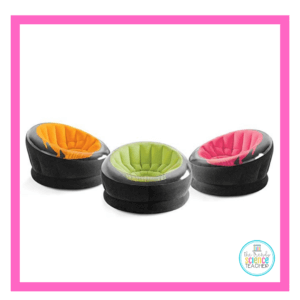 Amazon Must-Haves #15: Erin Condren Teacher Planner
Last, but certainly not least, is my FAVORITE TEACHER PLANNER OF ALL TIME! I cannot manage my hectic teacher-life without this planner- it has all of the bells and whistles and it is my absolute favorite way to manage #allthethings!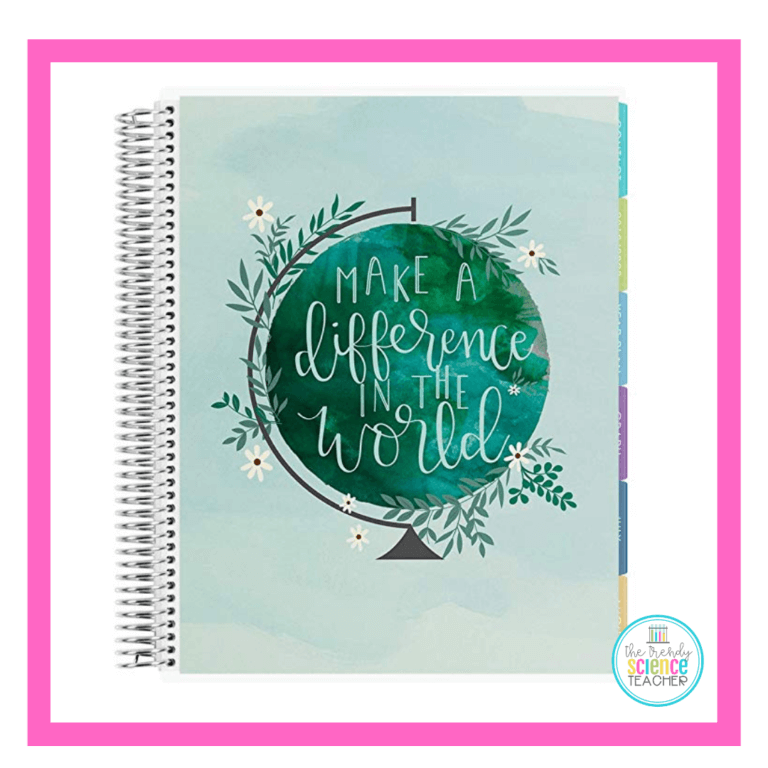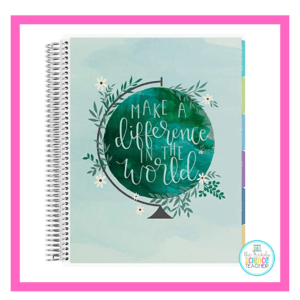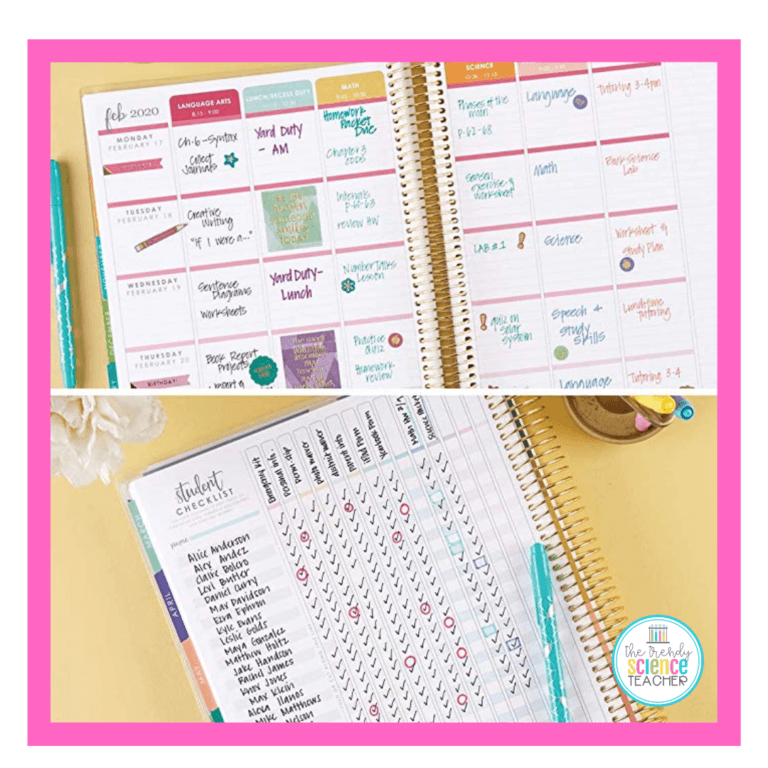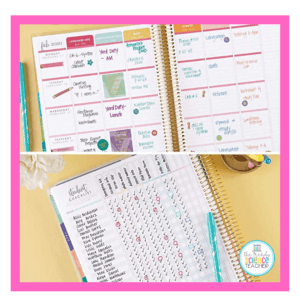 Well…there you have it! My top 15 Amazon Must-Haves. Please comment below if you have an "Amazon Must-Have." I'd love to add to MY wishlist! 🙂
Until next time…